Home
›
South General Fishing & The Outdoors
Oct 3 Seminar: The Dennis and Ron Show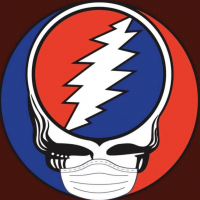 ProfessorO
Posts: 885
Officer
Last meeting was so informative and fun we are going to do it again. Join Captains Ron Schatman and Dennis Forgione (Free Spool) who together will share their vast knowledge of fishing in South Florida and the Bahamas with us. Two of the best and most entertaining speakers will make this a great evening. I hope U can make it!
Please join us at Shenanigans East Side Pub, 1300 South Federal Highway, Dania Beach, FL on Oct 3rd. Meetings start after 7 pm and seminar after 7:30 pm. Free meeting and free door prizes; bring a friend or two.
Check out
https://www.meetup.com/Hollywood-Hills-Saltwater-Fishing-Science-and-Social-Club/
and learn more about the club and about our social events.
The goal of scientists is to maximize what we know of the real world by using the mathematical world to optimize the information from the observed world.