Home
›
Big Bend General Fishing & The Outdoors
Crystal River Inshore/Offshore Fishing with Lauren
anglerbros 7286
Crystal River
Posts: 657
Officer
Went on my first fishing trip with my gf lauren. The reds weren't biting at the spoil banks like they have been in previous years but we hooked into some big sharks. Bounced around caught some snapper and a little cobia. Then drifted the flats and caught a few trout, catfish, and more sharks. Then we found a giant group of dolphins jumping and playing around. Had a fun little trip and back by 1pm. She did a great job grabbing the rod and reeling the sharks in by herself for never been fishing before.
Go Pro Video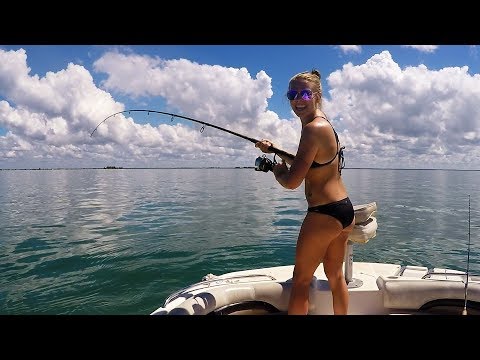 Went offshore for the first time in a while so I didn't know what to expect. Was happy to find 5-10 nice Snapper at the beginning of the day. The current was ripping so hard that freelining became impossible and the bite turned off. Had several nice fish break us off and plenty of grunt to keep us busy. Went to 35ft and was happy we found a ton of life, mostly small but still a good sign. Lots of small red grouper and seabass every drop. Couldn't have asked for better weather. Cant wait to put lauren on some real fish she seems to love it out there.
Go Pro Video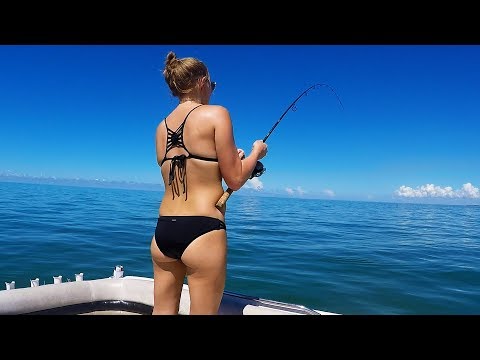 Jerry is the only member to have met my new gf so hopefully we have a bash soon so I can bring her along. Our first fishing weekend went pretty good I'd say. 
She loves catching sharks
Baby Cobia
Her first Shark
And she loves beer lol
She even likes to eat the fish too!