Home
›
West Central General Fishing & The Outdoors
Another Whale Shark, Another Cobia - 2 weeks in a row!!
releasegear
Posts: 687
Officer
Headed out Sunday afternoon to try for some gags but it was pretty rough when I came out of honey moon pass.. stiff NW saebreeze..Decided to just head out and get bait offshore. Set up over some hard bottom which was marking bait. Started sabikiing with not much luck when we see a giant shape coming up from bottom. Whale shark!!! Comes right to the chum bag and is sucking chum out of it..WOW..bumps the bracket several times with his head, cobias and fish are everywhere..CHAOS..Im scrabbling for my go pro. Sons throwing a hogy jig but they wouldn't bite it

Thankfully, my son did insist of bringing some shrimp. Next time the whale shark appeared he pitched a shrimp on a cork and boom!
I tried it too but got a Bonita and a bar jack..:( the whale shark probably came up to us 8 -10 times during our 3 hrs there.. He wasn't eating on the surface like last week so it was hard to see where he was until hes on top of us.

I missed the feeding shot but go a pretty good one on another pass.. lots of bonitas and finally bull sharks. I put a hurting on one and said we're done son.

Video-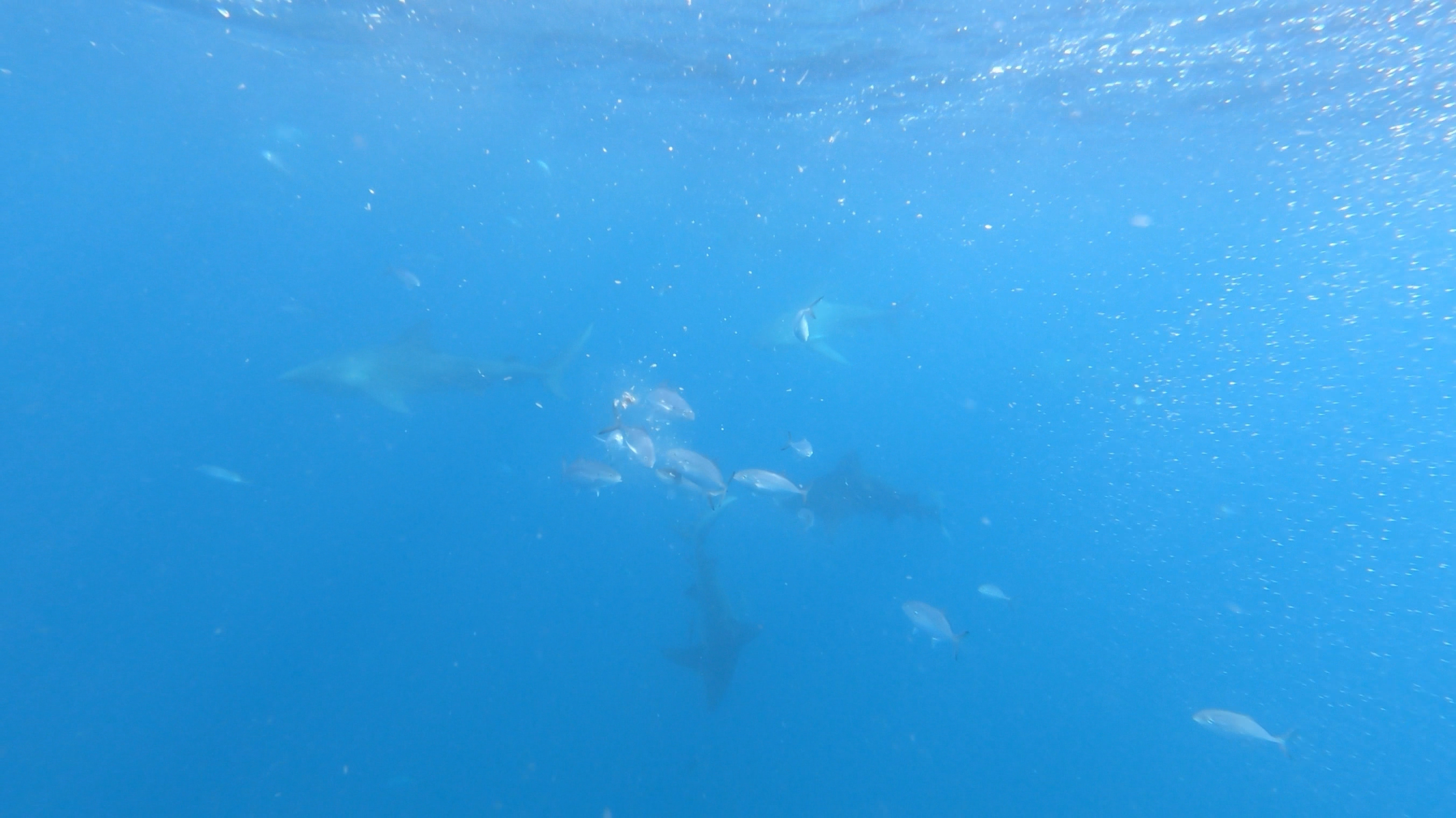 Mike Wilhite
- Fisherman/President
Born Offshore Gear
www.bornoffshore.com
'Performance Fishing Apparel'