Home
›
General Freshwater Fishing
my go to list i'm making from google earth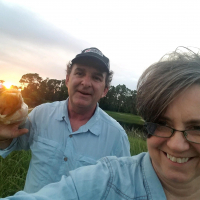 saltybluegrass
Posts: 73
Greenhorn
it's already too long to get through searching st lucie county for what i would call my favorite spot, but i've not found better than the one next to me around becker rd. I got 4 2-3 lb lmb off topwater this week after/during the rain. throwing similar to pop-R but has ball bearings and holographic body .
I drove my wife over to show her my new pets and threw the TW to the exact spot as the day before and smashed right on the head of a good one - immediately inhaled from a 40 yard cast. as she got to see a jump show from the car , i mugged in confidence towards her and he blew up that big bucket mouth spitting it right back to me. Was a fun scene .
i pitched that pond at becker and turnpike in the rain with no bites.
anyway im glad we moved down and i can fish
cheers