Home
›
Big Bend General Fishing & The Outdoors
CR 5-19
ocala
Posts: 163
Deckhand
Good day on the water. Even the rain held off. Got this real nice red right at the boat. Watched her come up and hit the topwater. Pretty cool.
Later while using a stick bait I missed the biggest trout I ever seen. My buddy got snagged so I turned around to see where he was snagged at. When I turned back there was this huge trout staring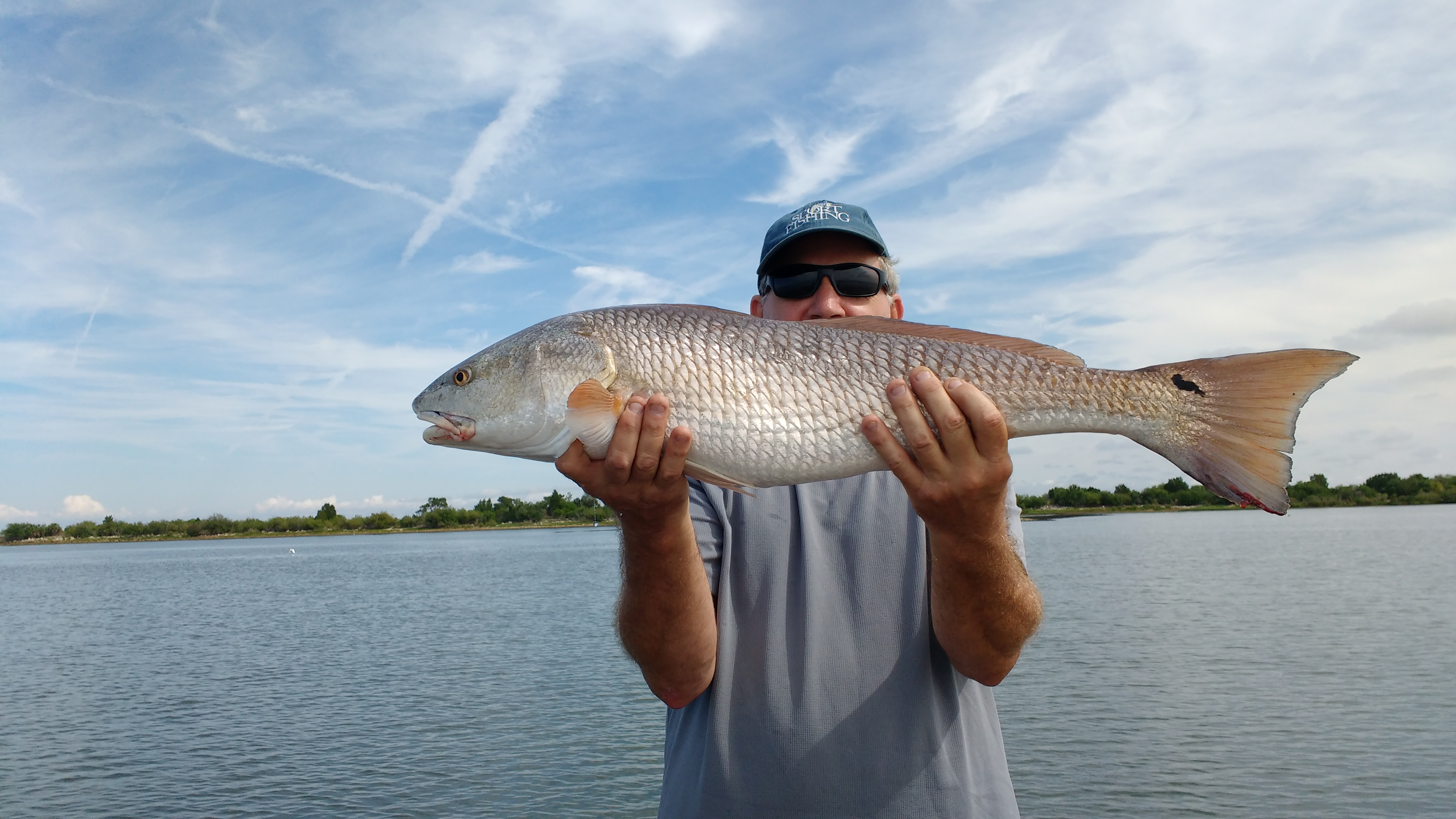 at my bait which had floated to the surface. I twitched it once and she jumped. I twitched it again and she jumped on it. Instantly my line broke. Grrrr! Worst part is I just retied  5 minutes earlier because something broke my line. Estimating the size was about 30 inches. Like I said it was huge. Fast forward about a half hour and I saw an very large snook, about 44 inches, take a swipe at my stick bait. Again, right at the boat. Man, that got my heart pounding. She missed it but man that fish was enormous. Almost had a monster slam but I'm very happy with the big red. My buddy also caught several trout with one measuring about 20 inches.