Home
›
General Hunting
What the heck is this? thread
spangler
daBurg
Posts: 802
Officer
I'm sure I"m not the only one, but too often I find myself wishing I had someone to ask what something I find out in the woods is. Instead of creating a new thread every time, I'm just gonna start tacking them on here. Might be a good sticky for others to ask "What the heck is this?" too.
I'll start with this one. Found these two discolored spots on a sandy fire road. Will a buck scrape in the middle of a dirt road like this?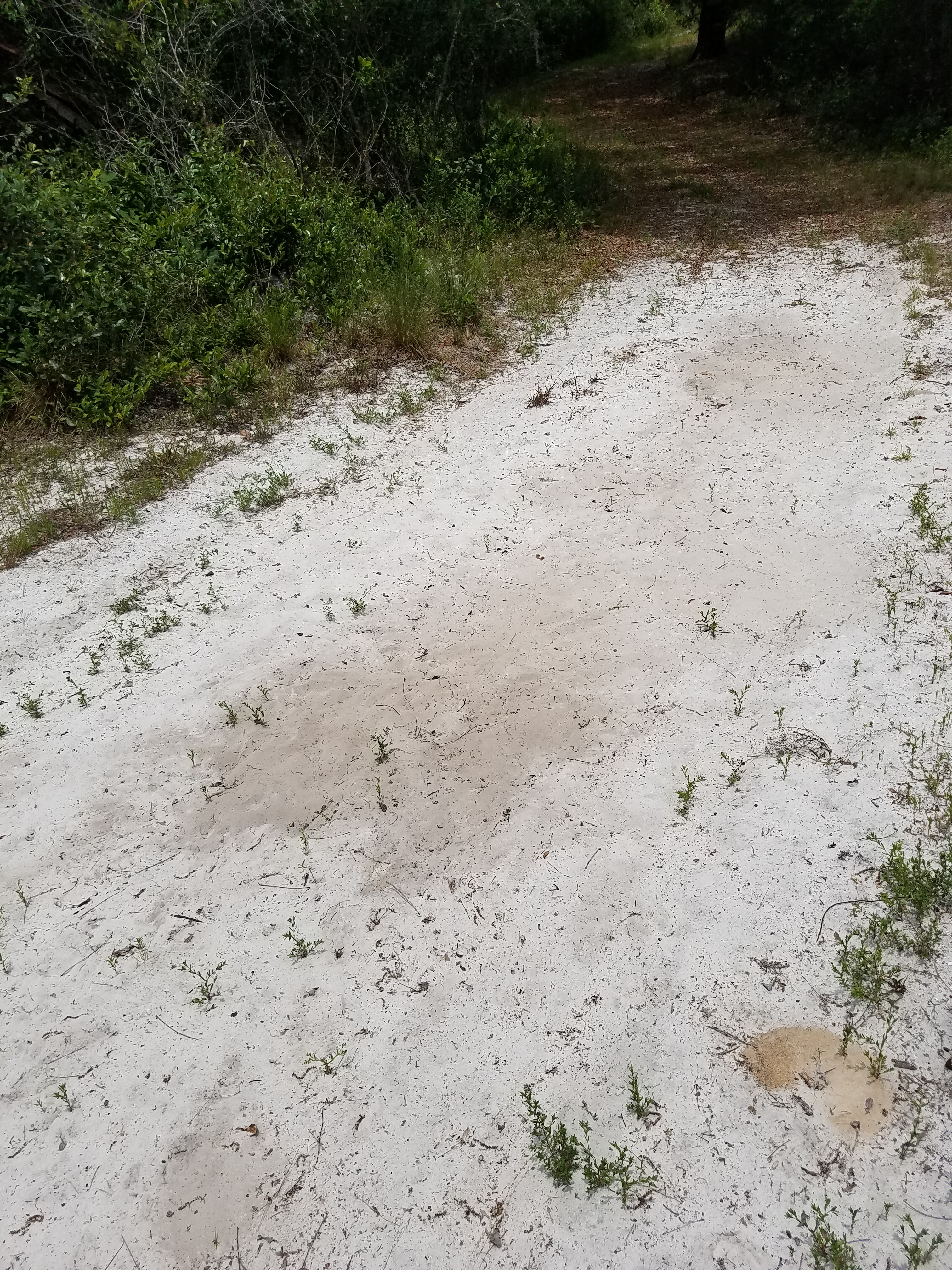 The spot up on the top right had a small area, about the size of a half dollar that was more 'concentrated.' Definitely looked like something had urinated there.