Home
›
Off Topic
Cruz gets tons of fan letters ... ****???
Explain this.  
Florida school shooting suspect gets 'piles' of fan letters
Posted: Mar 29, 2018 11:17 AM EDT
Updated: Mar 29, 2018 11:18 AM EDT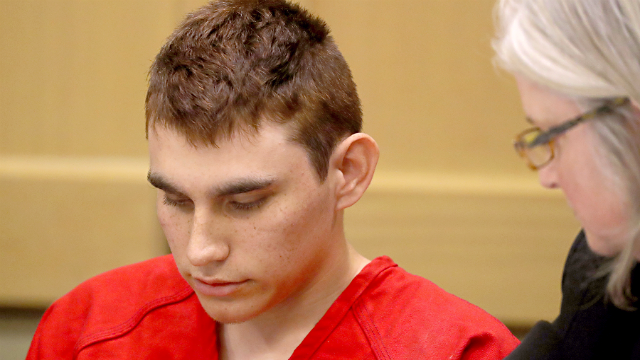 Nikolas Cruz appears in court for a status hearing before Broward Circuit Judge Elizabeth Scherer in Fort Lauderdale, Fla., Monday, Feb. 19, 2018. (Mike Stocker/South Florida Sun-Sentinel via AP, Pool)
FORT LAUDERDALE, Fla. (AP) — The suspect in the Florida high school shooting that killed 17 is getting letters of support in jail including fan mail and pictures of scantily-clad women in addition to hundreds of dollars in contributions to his commissary account.

http://http//www.wsmv.com/story/37838449/florida-school-shooting-suspect-gets-piles-of-fan-letters
On March 15, a teenager sent a letter from Texas inside an envelope with happy faces and hearts.
"I'm 18-years-old. I'm a senior in high school. When I saw your picture on the television, something attracted me to you," the letter stated. "Your eyes are beautiful and the freckles on your face make you so handsome."
Jeez, go rescue a lost puppy or something.  
"Forgiveness is a strange thing. It can be sometimes easier to forgive our enemies than our friends. It can be hardest of all to forgive people we love." Fred Rogers