Home
›
West Central General Fishing & The Outdoors
Huge Late February Catch
harbison
Posts: 5,466
Admiral
Grouper and Snapper on FIRE
  As most of the nation freezes over in February we in Florida are enjoying Spring like weather at 80+ degrees, calm winds, and, we hope, 'Grouper and Snapper on FIRE!'
How good is the Sunshine State's fishing in February? Come along as we find out together on an over-night 39 hour trip deep into the very heart of our Gulf of Mexico.
Fishing coach, Mr. John Martin,  and chef 'Jersey Girl', Tammy, welcomes one and all to fishing Florida Fisherman ll style:
Open wide, John's Pass Bridge, we are out of here: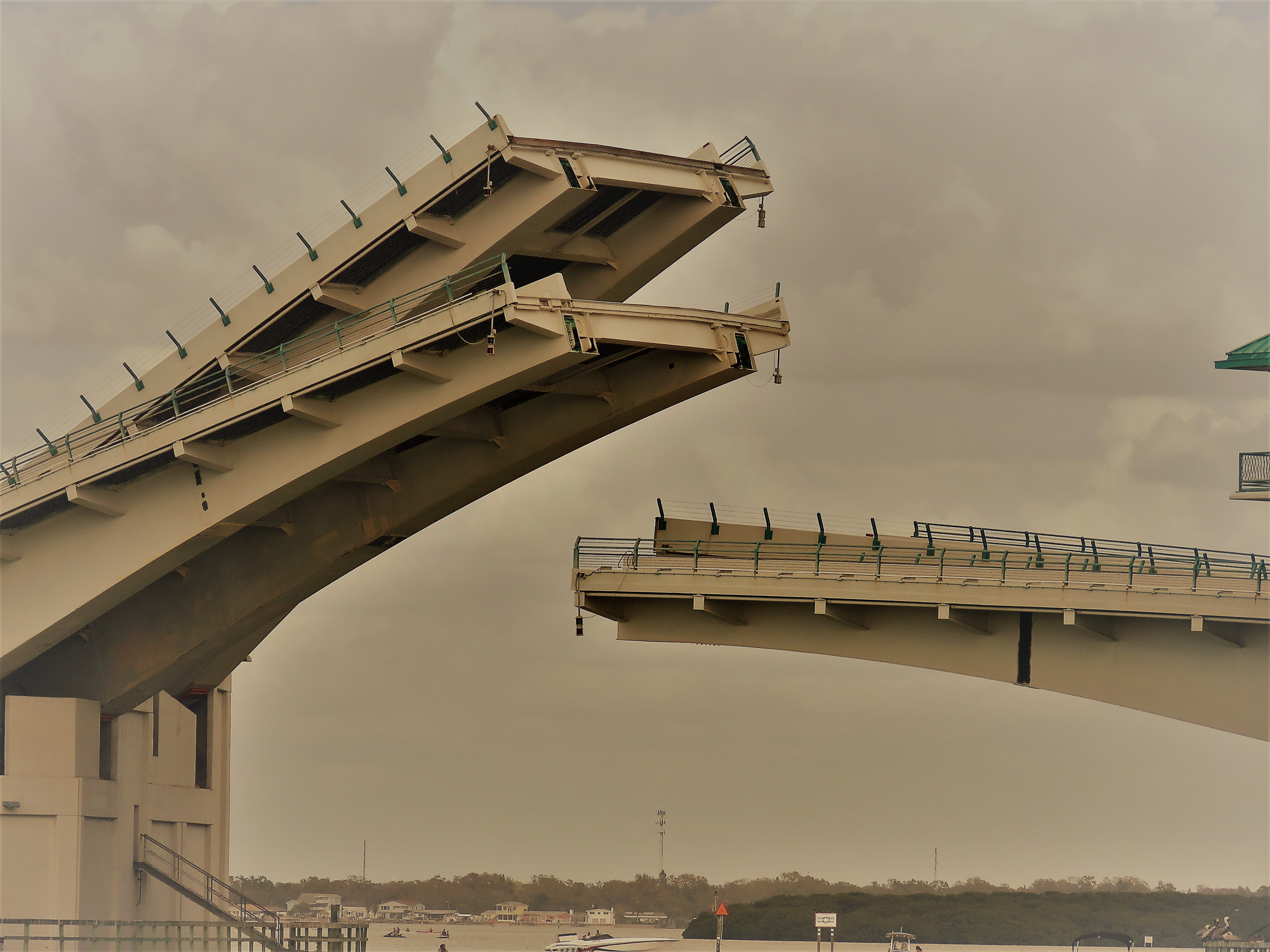 Madeira Beach, Florida, is hard to leave, but leave we must. We are on a mission, a mission to catch fish:
First mate, Will, and Fishing coach, John, make sure we  are ready for the fights sure to come:
Jersey Girl makes sure we are 
Always 
well fed. With nothing but the very best Italian sausage, smothered in hot off the grill peppers and onions, and the richest melted provolone cheese, this trip is already  winner:
The fishing on these over-night trips is often fantastic, but it's the people, people from all over the country, that makes these extended trips the best they can be. Ever wonder what life in scenic, cold, very cold, Maine is like? Just ask the father/daughter team of Mr. Travis Galligher, and his lovely daughter, Miss. Kassandra Cox.  They are as proud to be here as we are to have them. Kassandra is a senior at Memorial High School in Machias, Maine. This young scholar has already been accepted into over 20 of the best colleges. Her field of study, veterinarian. She is sure to make the profession proud!
This family team traveled 1,683 miles to fish with us. Machias, Maine, is a 'little' different from Madeira Beach, Florida:
Mr. Larry Miller, Regular on the Florida, is no stranger to cold, very cold, weather. Larry spends a great deal of time in Canada:
The snapper, and porgy, bite is strong. Never over-look porgies, they are fun to catch and excellent eating: