Home
›
Keys General Fishing & The Outdoors
Yankee Capts Feb. 5-8, to Parts Unknown. LOTS of pics.
TeamTeke
Posts: 972
Officer
Just got back this morning from a long range trip aboard the Yankee Capts. Somewhere out in the Gulf of Mexico we traveled a long ways before starting to fish. Mostly anglers from New Jersey with their group from their local tackle shop called the Reel Seat. A fun bunch of people including myself and forum member Cameron Sleep. A limited load that I guessed was in the low 20's.
The 100' Yankee Capts at their dock on Stock Island.

Many of the Jersey boys were serious butterfly jig fishermen. Top of the line, expensive tackle they brought. Tiny little narrow reels and skinny rods were their tools. But WOW, a couple of them made a believer out of us bait fishermen. No problem for the big muttons and red grouper we were catching. Even a very large amberjack fell to their tackle.
The catch was mainly muttons and red grouper as I said, but we had a large and varied catch. Also in our bag were African Pompano, kingfish, black grouper, skamp grouper, even a couple of snowy grouper which are rare in our 200-300' of water. Sand tilefish, huge porgy's, barracuda, and sharks also were taken. The hot bait was fresh dead spanish mackerel that I had brought, fresh kingfish caught on-board and also the fresh barracuda which was the best.
During this trip I became better friends with forum member Cameron Sleep.who posts often on this forum about the Yankee Capts. We had met a couple of times before while recreationally fishing for middle keys shrimp. A fine, skilled fisherman he is and we each shared tips and past fishing adventures.
The shrimp fleet in Safe Harbor

One of my muttons from the first night shift.

A mongo porgy was also a common catch.

One of my many muttons.
Blackfin tuna caught on the butterfly jig.

Big amberjack caught on jig with tiny reel and rod.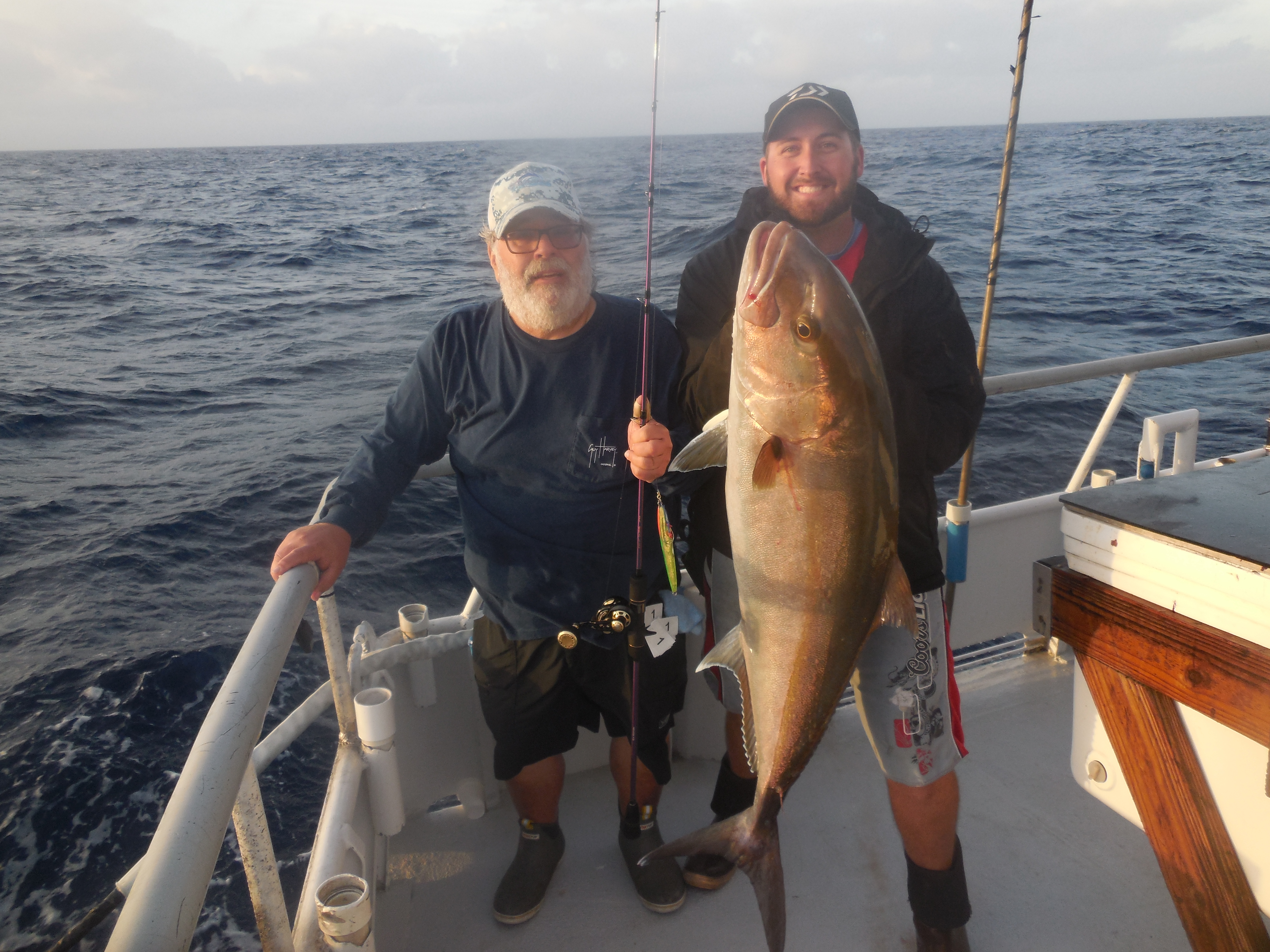 Christine with a nice mutton snapper.

Christine again with a skamp grouper.

Forum member Cameron Sleep with one of his many muttons.

Cameron and myself with two red groupers.

16 totes I counted. All the back coolers on the Capts were full with fish. Not bad for a limited load trip.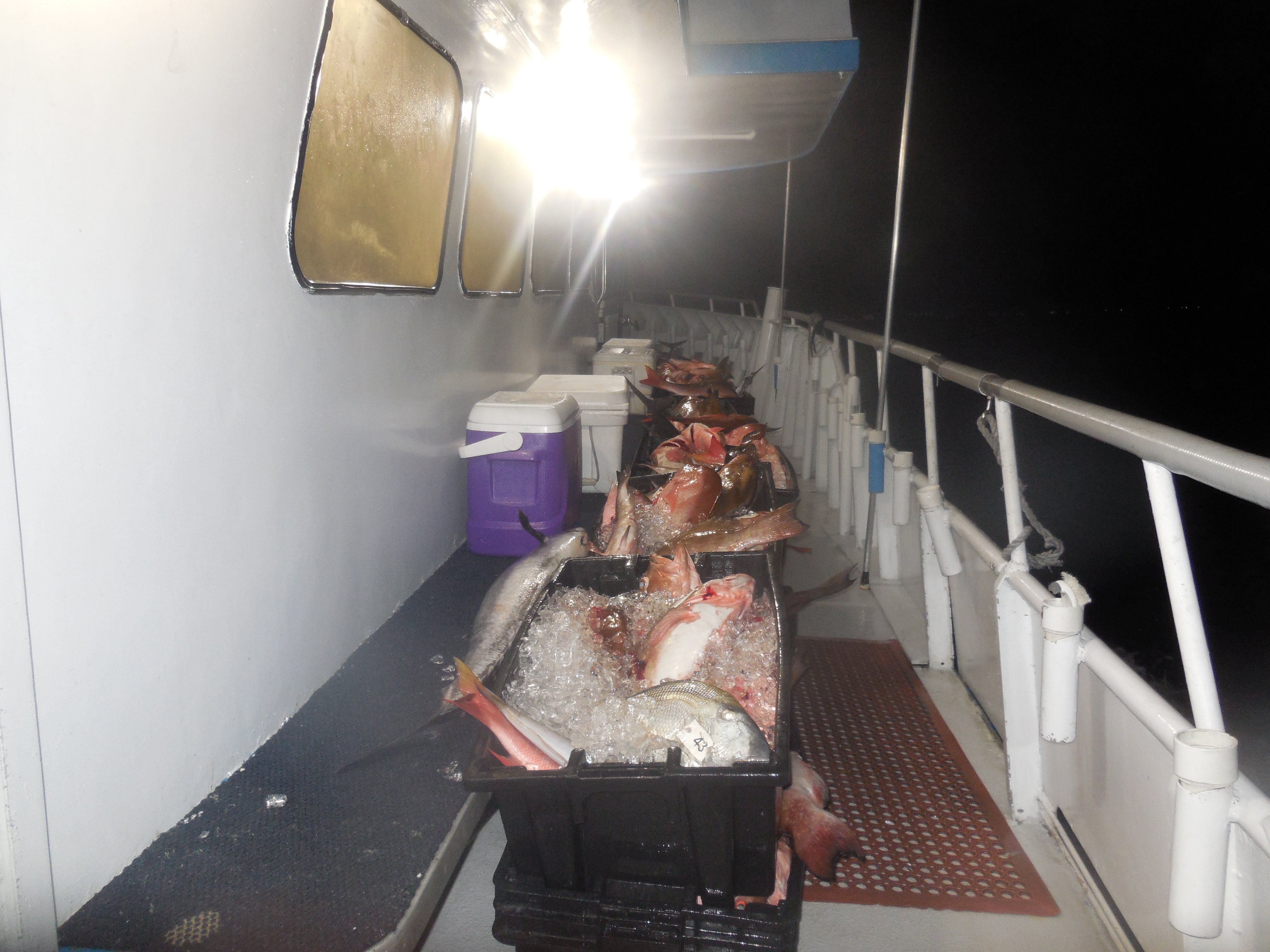 My haul for the trip. Donating it to the Key Colony Beach Clam Bake in about 10 days. 450 people are fed a variety of seafood with plenty of beer and wine.

.
Happiness is the journey, not the destination.