Home
›
South General Fishing & The Outdoors
Got to give a big shout out for T & R Tackle in Broward!

Gary M
Posts: 13,182
AG
I've been going to T & R Tackle on Commercial Blvd in Lauderdale By The Sea for about 16 years and they have always been great to deal with. They do what I ask, always follow through to keep me updated, reasonable prices, etc.... always fun to pop in there.
On my last Capt Yuri Dry Tortugas trip, my little Shimano 5000s were totally abused by the 35 lb African Pompano that I caught (15 lb Momoi mono) as well as the 12 lb Mutton and the 10 lb Red Grouper.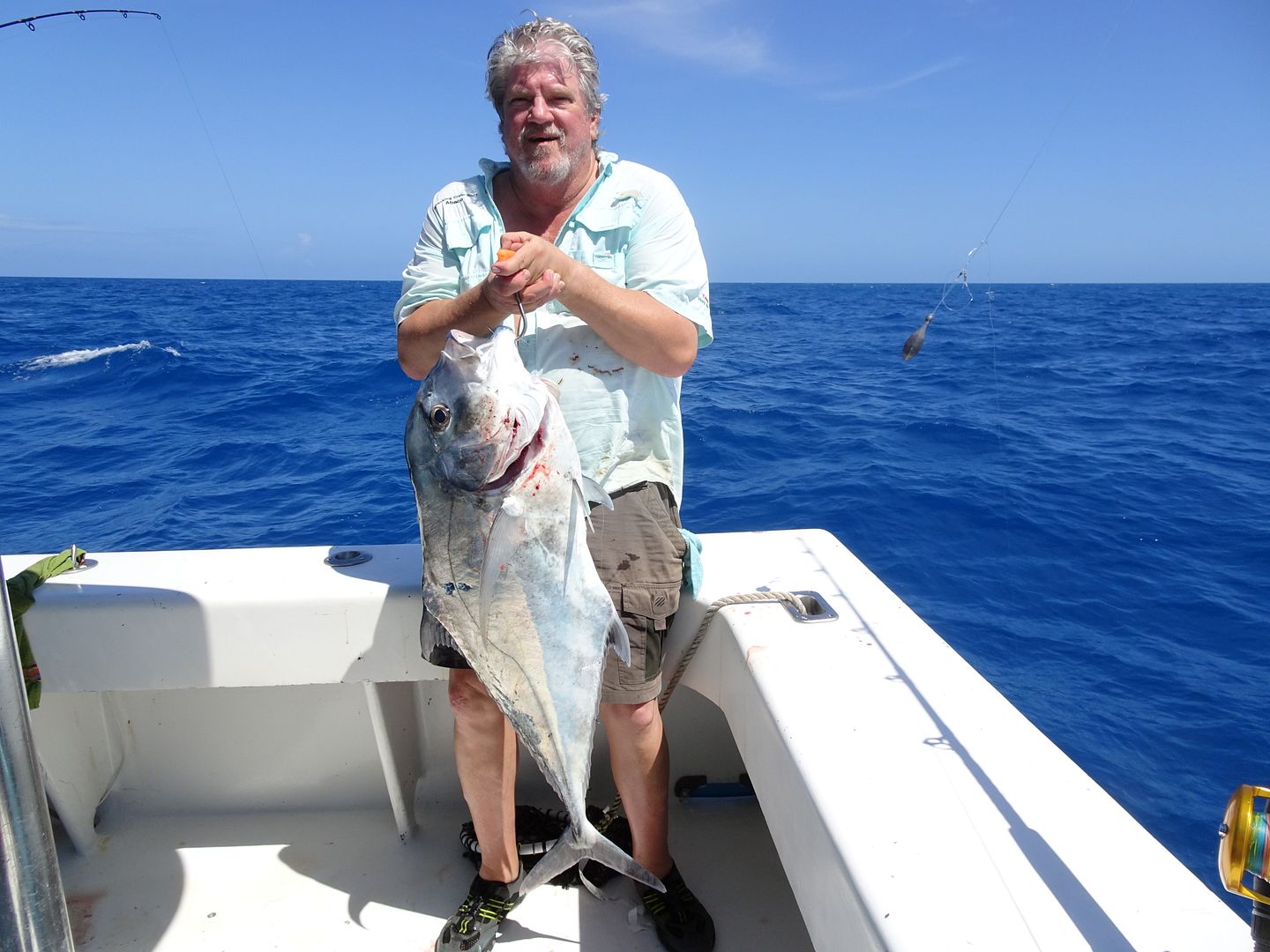 But on the last morning, one of my two reels got totally smoked when a fish took off for Mexico. With the drag pretty tight and the spool starting to show, I lightly 'thumbed' the side of the spool skirt (as most of us would have done as a last resort) and it was so HOT that it instantly blistered my thumb and the top layer of skin was gone the next day!
I figured that if the reel got
that
hot, that the drag washers might have been toast and with another Capt Yuri trip coming up soon, I needed to get these reels overhauled.
Jeff is the go-to reel repair guy there. Knows a lot about fishing and he loves Mustangs as do I! Jeff was not there the day I dropped both reels off and George the owner told me that getting Shimano parts is nearly impossible. Somehow Jeff not only got me new drag washers, but he installed some much better
quality
washers than Shimano puts in at the factory. He also found a bad bearing in one bail and refilled the reel that had lost all the line!
So, I have bad news for the fish on this upcoming trip!! Gary's little Shimanos will be stronger than ever!
http://www.tandrtackleshop.com/