Home
›
Classifieds: General
Stained Glass Bluefin
Crazyotto
Posts: 8
Greenhorn
Hello everybody,
I just came back to this site in my search to figure out where to move to when retire. I'm currently up in NJ.
I'm an artist and fisherman and only make game fish as a hobby. This bluefin is a little over 23" long. The solder is finished off in copper. The belly is an iridescent white glass. Its $175 shipped.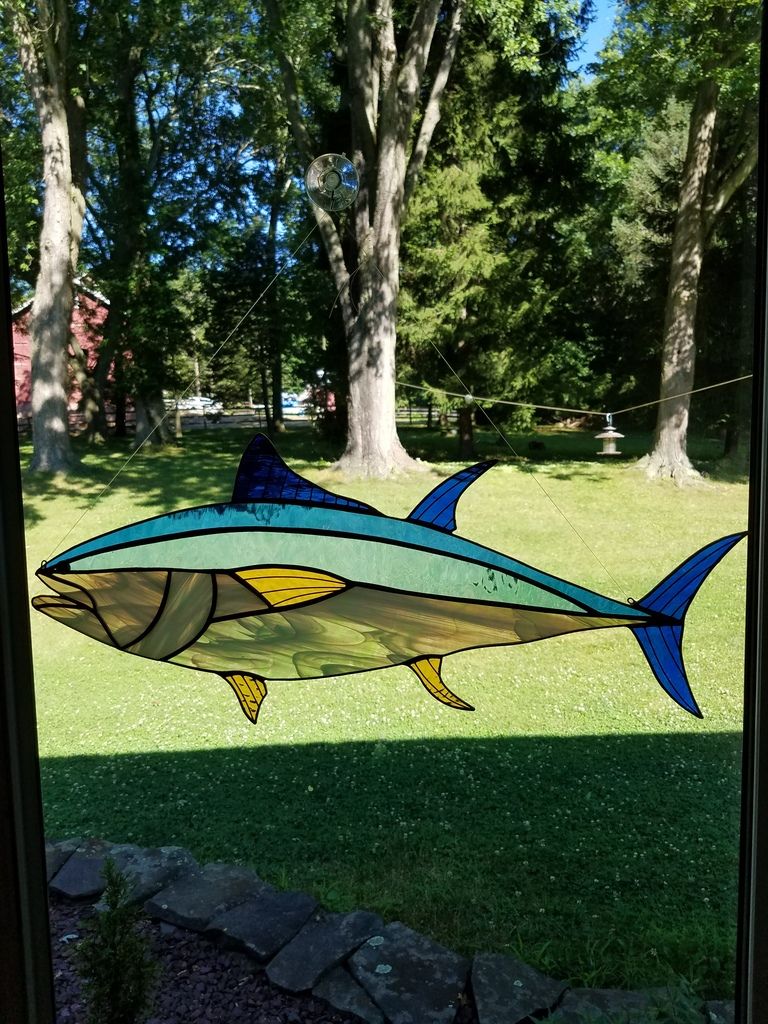 I have many other designs I've come up with over the years so if you want something else then please let me know. I have most game fish covered at this point.
Thanks
Al