Home
›
Tropics
El Salvador Billfish Tourney with Papa!(Black Bart) PIC INTENSIVE!
Man oh man where do i begin! What a total blast! Bart has been telling me about the Bahia Del Sol Tourney for years. We were at his house talking about it again and he said..."Do you wanna go?" I was answering yes before the sentenced ended!:Rockon We flew Taca airlines. They give you free food and alcohol! We were in El Salvador in no time and Paco met us at the airport. We had 6 new Alutecnos we were bringing for Paco. Well There high tech security is this..
The guy told me to push the button..I said you push it..He said no you have to push it..OK! LOL I got the RED light and they ripped our bags apart. That button must have sensed we had reels and lures. They thought we were smuggling stuff in..:willynilly High tech stuff over there...
We got up in the morning to go to Paco's sons tackle shop (Offshore Boutique). There were alot of eager folks there to meet Bart and ask questions and get tips for fishing. As usual Bart shared his knowledge.
Paco and Bart arguing err..discussing which lures to use for the next day(kidding);)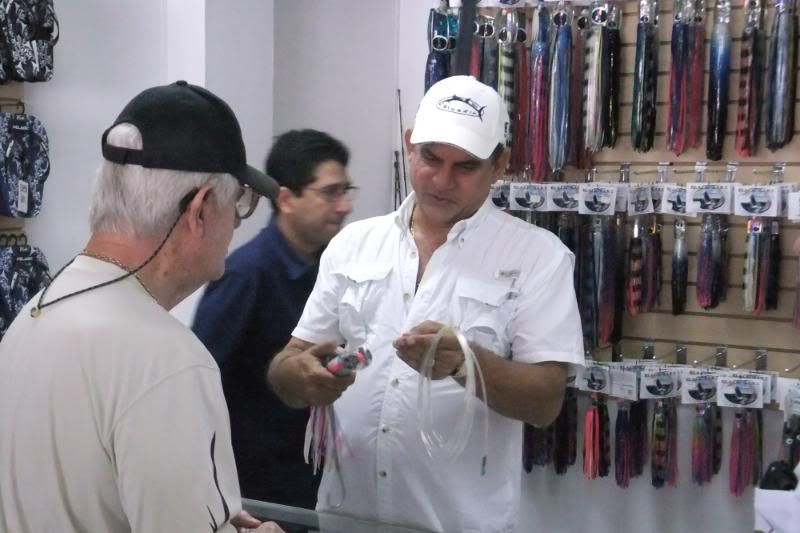 Paco had a BBQ prepared for us at his house..This was his new place and no one has saw it yet. To say the least we were blown away at this work of art he is lucky to call home...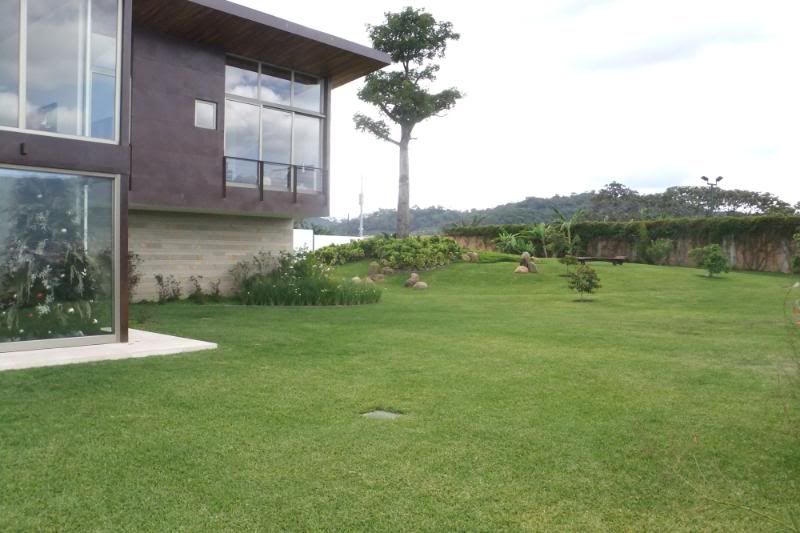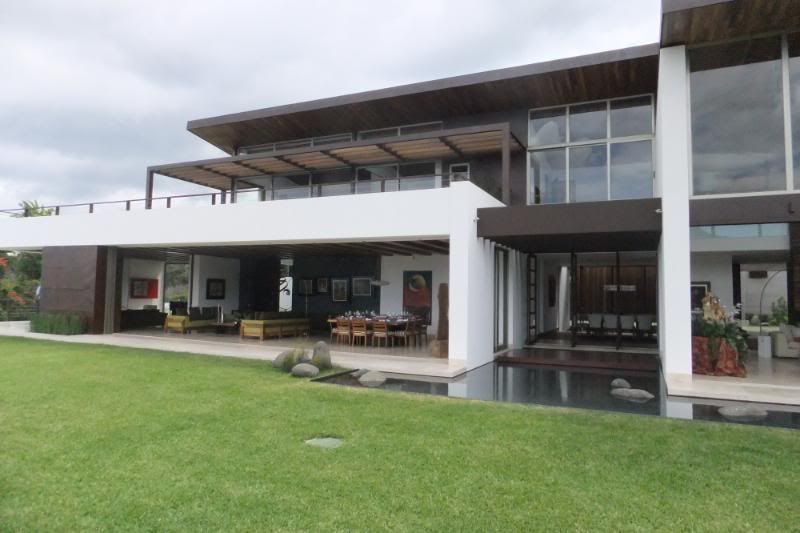 Bart chillin!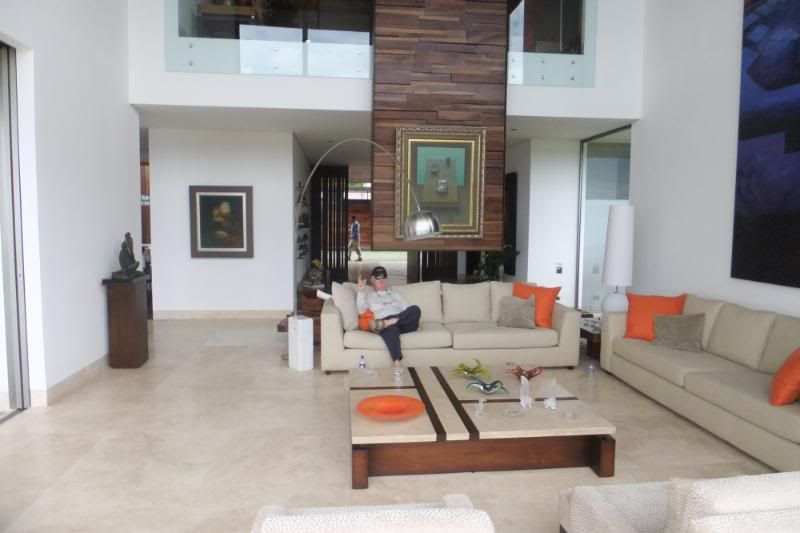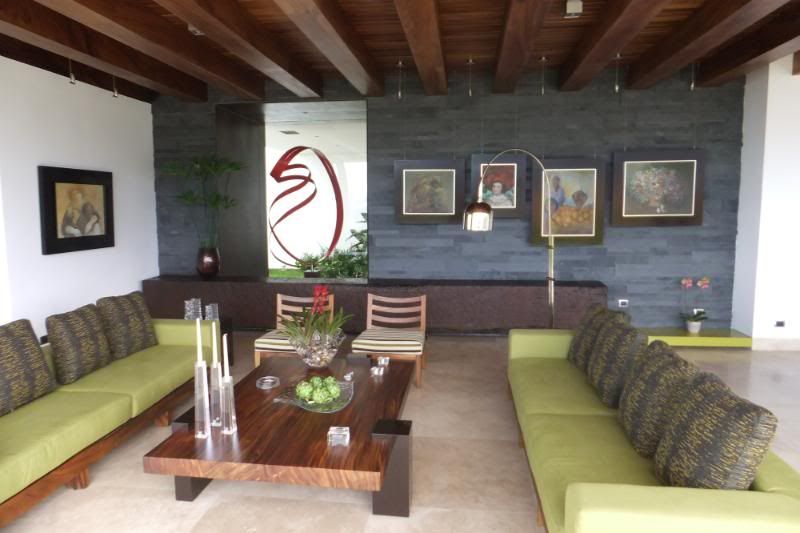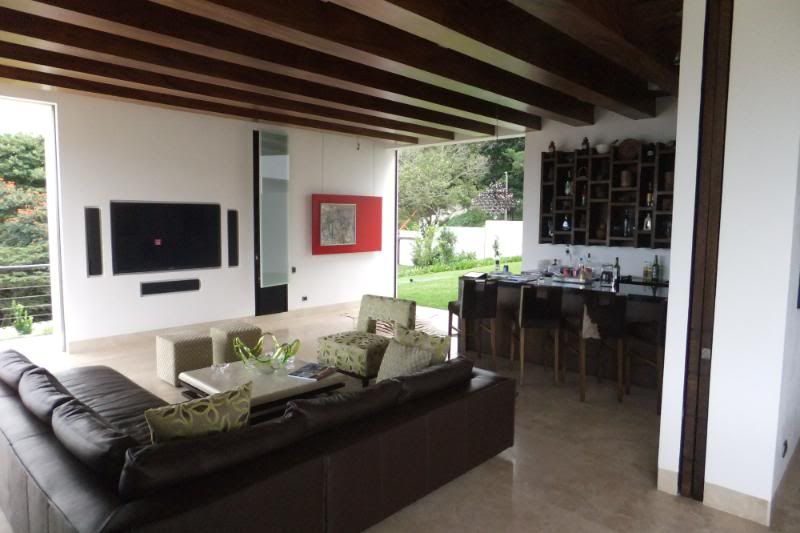 This was as first class as it gets! This guy was serving up drinks and food! He makes this drink a Michalata(sp) Glass dipped in salt like a margarita. Then he add lime juice,Worcestershire sauce,Habanero sauce,black pepper and pours in a corona.. It tastes like a liquid steak!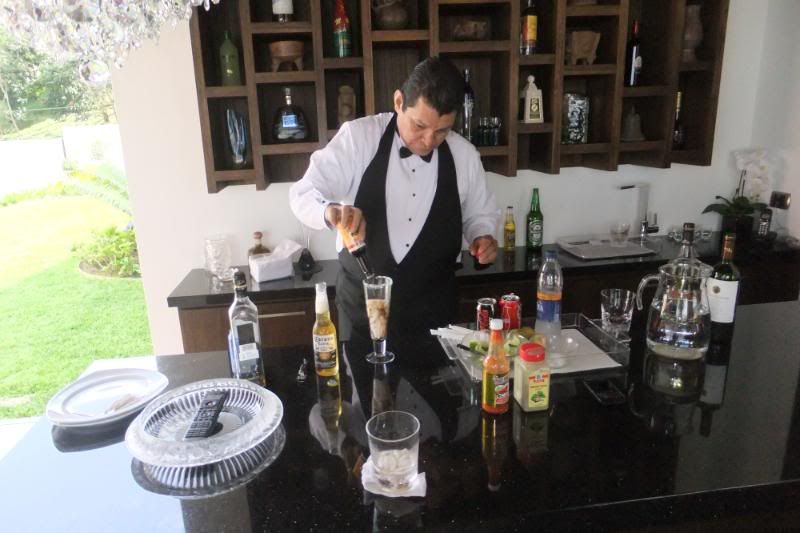 My wife would go to heaven in this kitchen!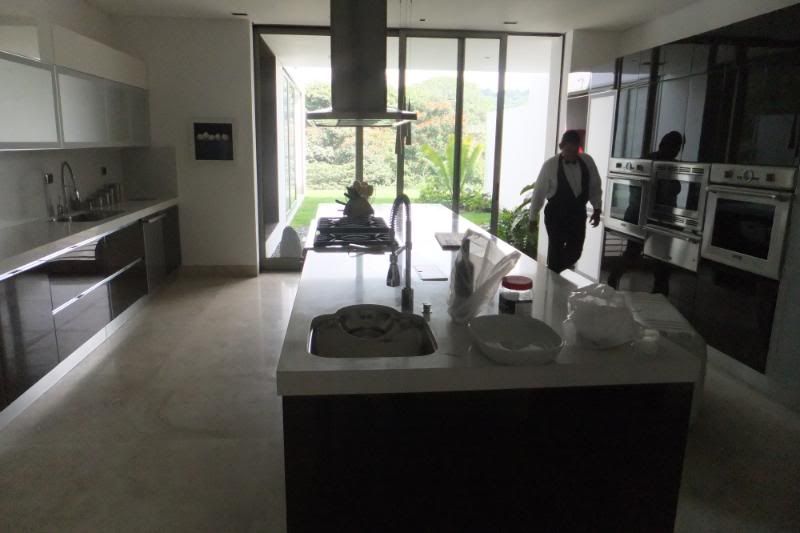 Dinner was served! Paco treated us all like kings..Nice cool mountain breeze with some Sinatra and other 50's music..It was classic!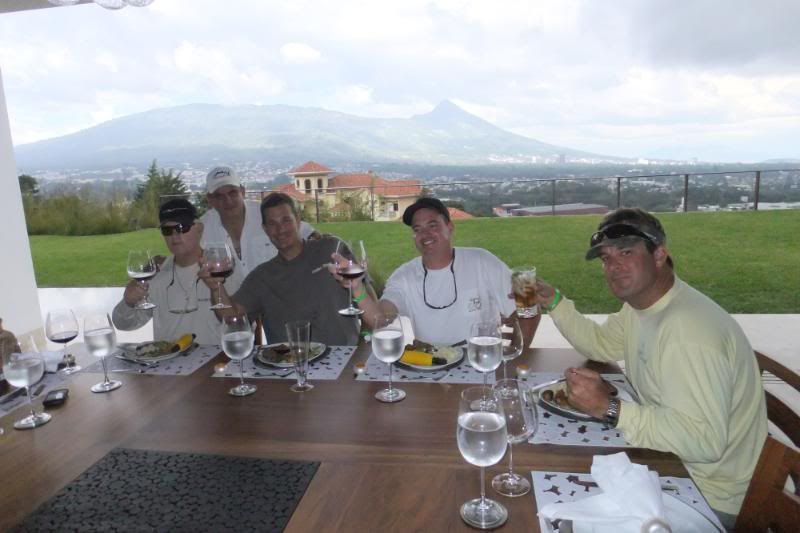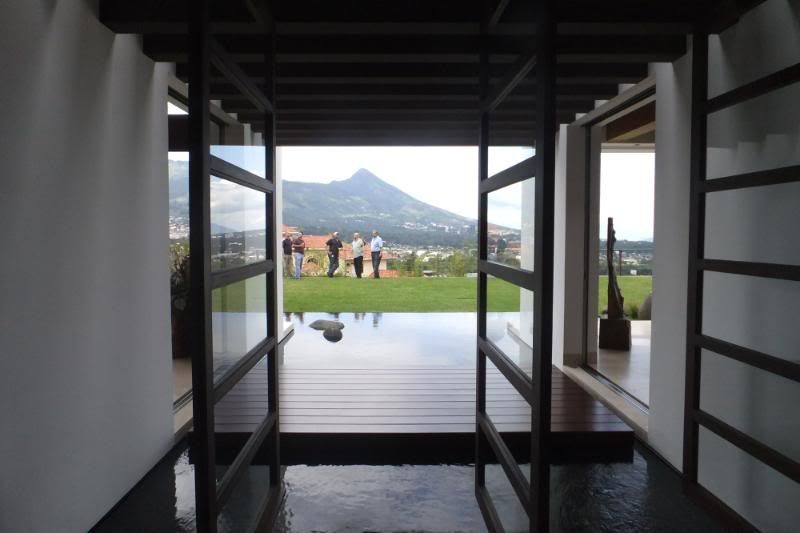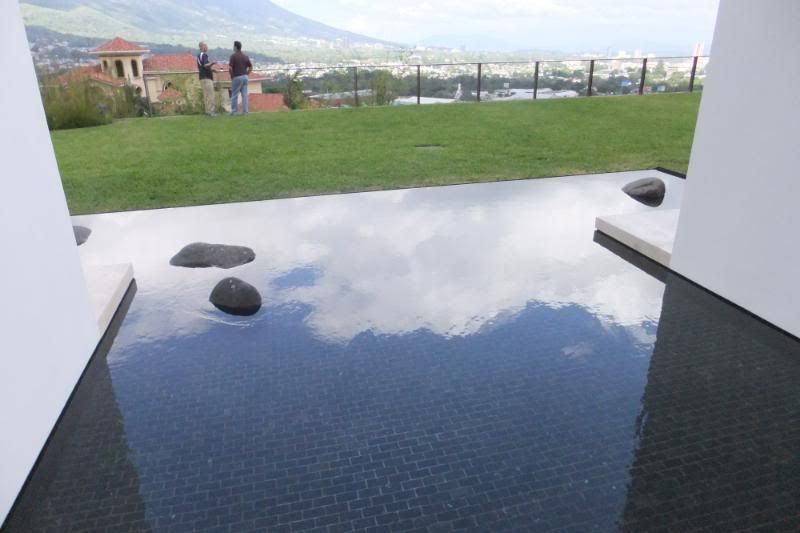 Toys!/Protection!
Tyson!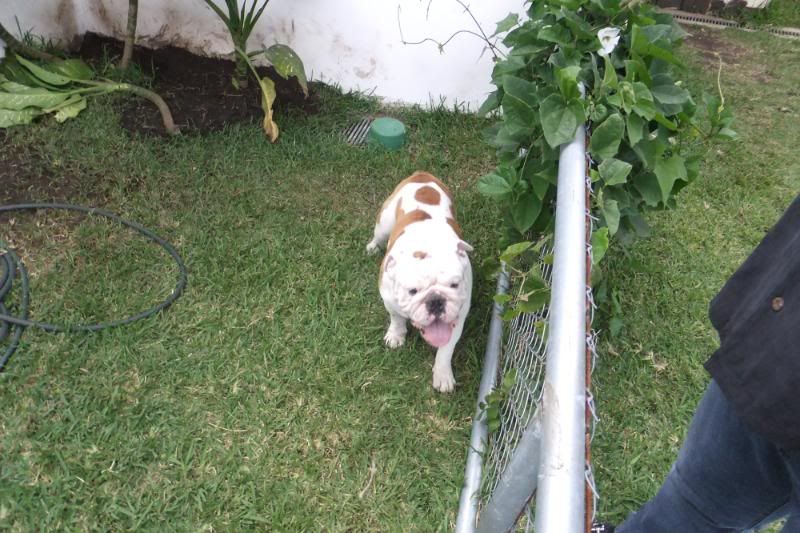 Ok now onto the fishing..El Salvador is UNTAPPED! There are logs floating everywhere and under them there is Marlin,Tuna and dolphin. I'm sure there is wahoo but they have not got into using leads or jigs just yet.....;)..There are HUGE schools of spinner dolphin sometime miles long and miles wide. They were so exciting to watch frolicking in the ocean. In front of them are the tuna! We were not targeting them ,but when we found them we took em!
Sunrise Bahia Del sol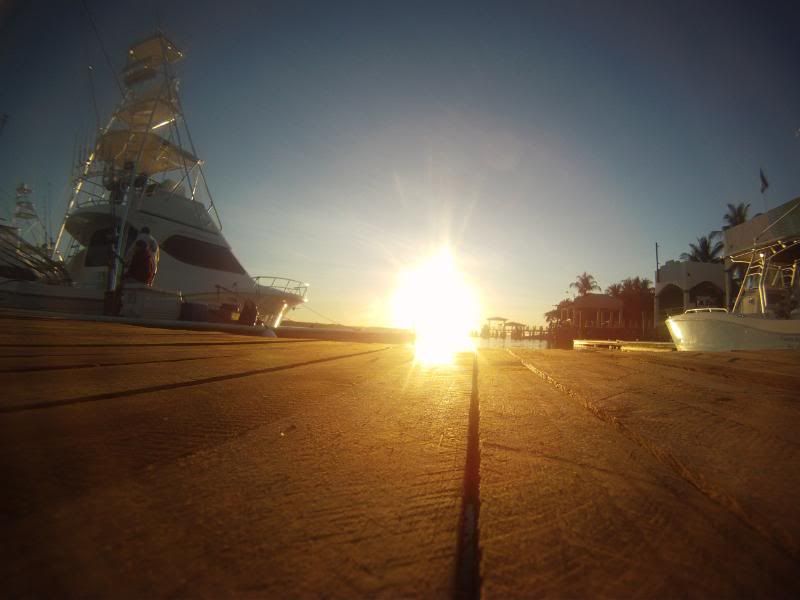 The rig!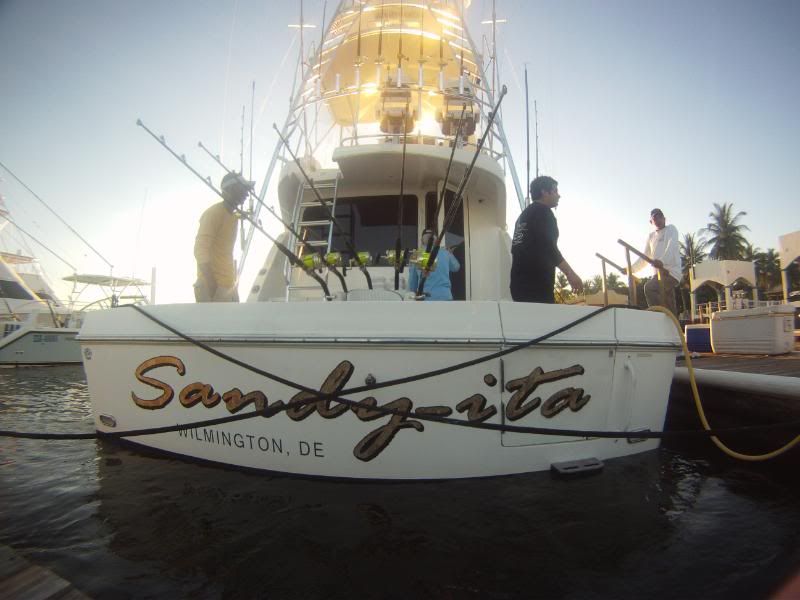 Javier and Jorge Ready! Paco Navigating some treacherous water! Nico the great mate!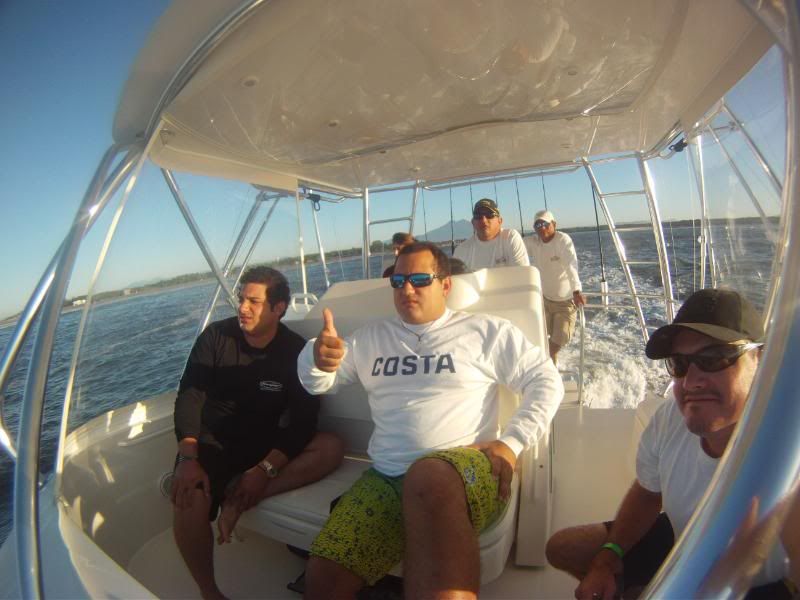 The bar talk about having timing and nerves of steel!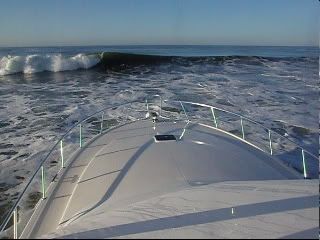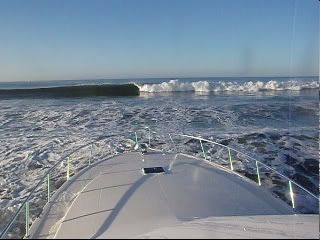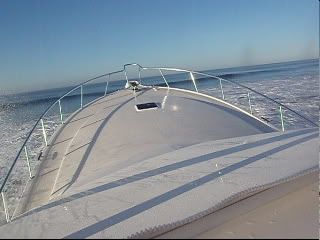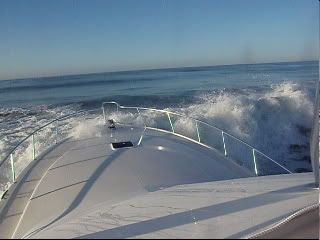 Professional photographer took this..
The crew! TEQUILA SHOTS!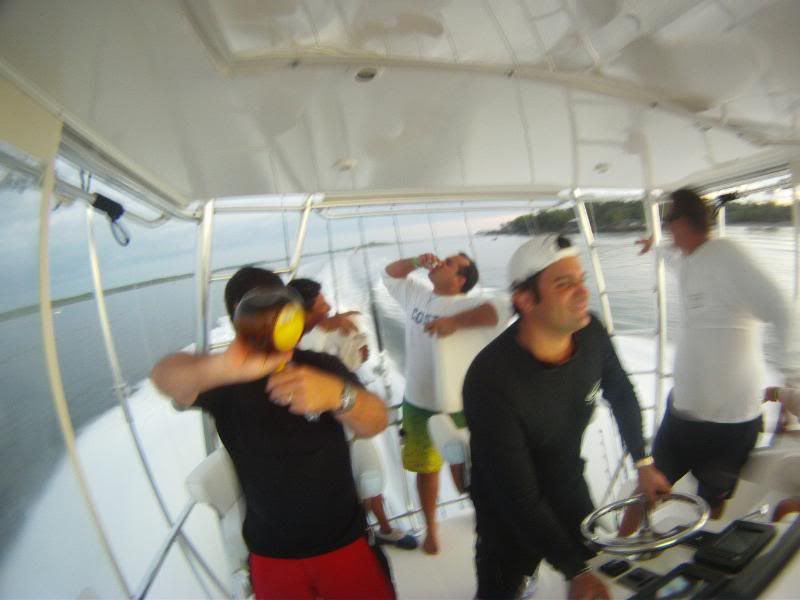 Bart(Coach) Setting his spread...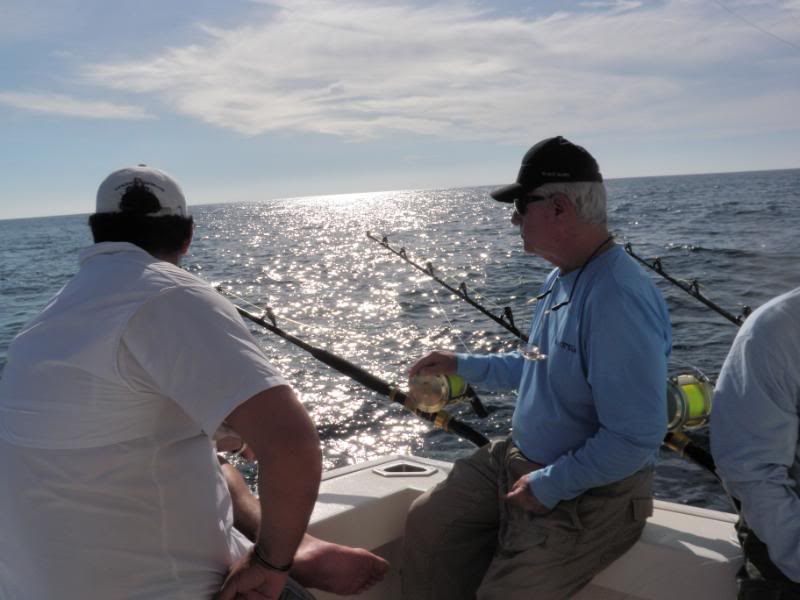 We found one of many logs floating and welcomed some dorado aboard!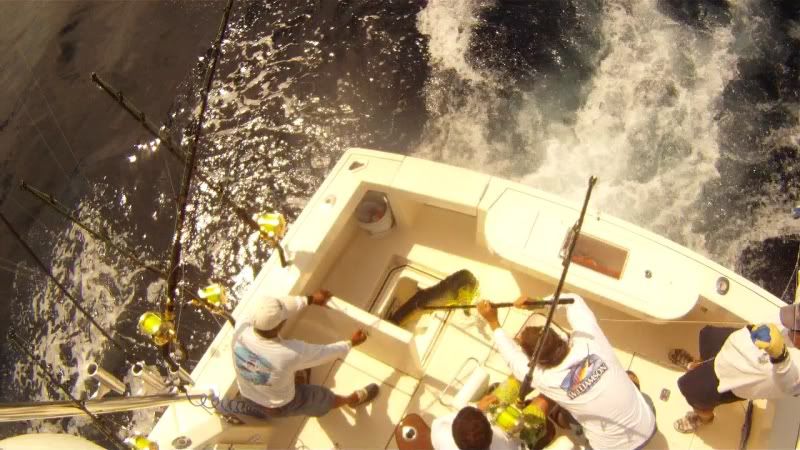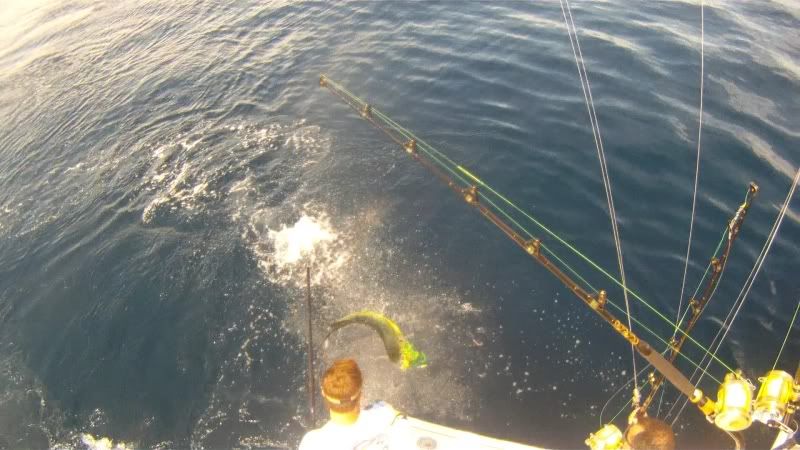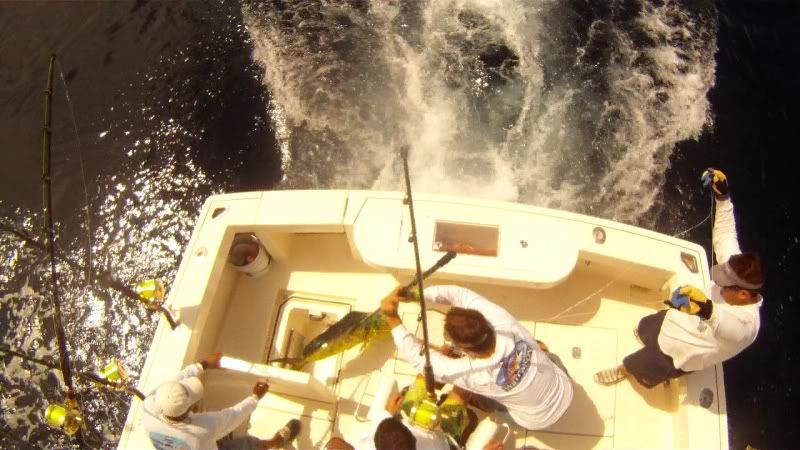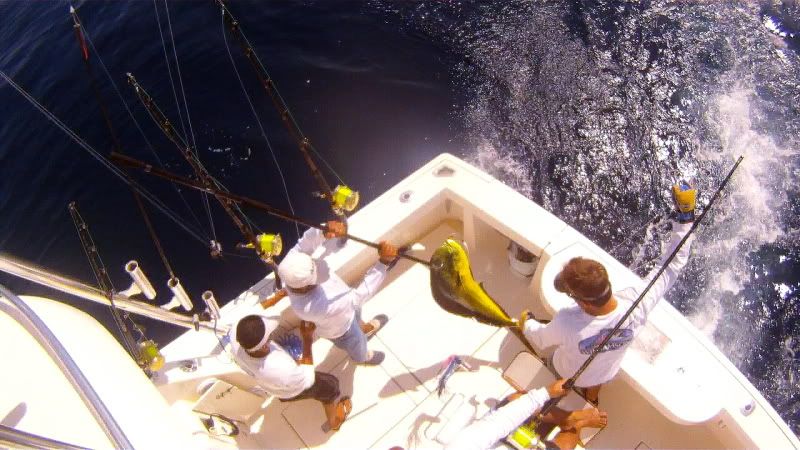 Next up were big Pacific Sails they make are sails look tiny..Average is 80-150lbs!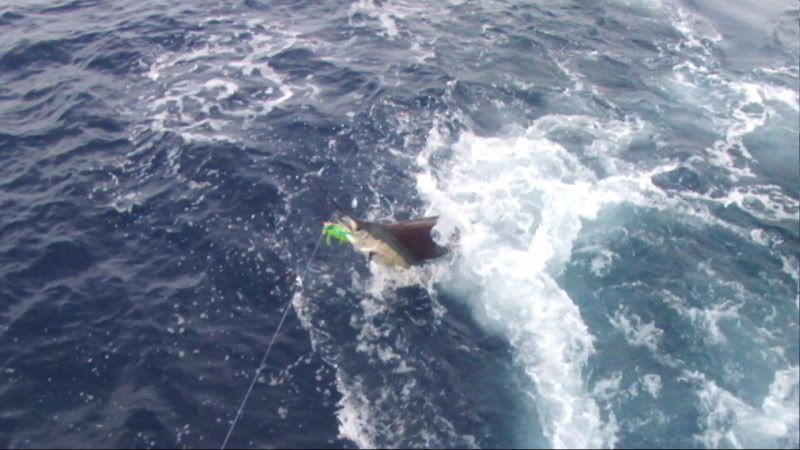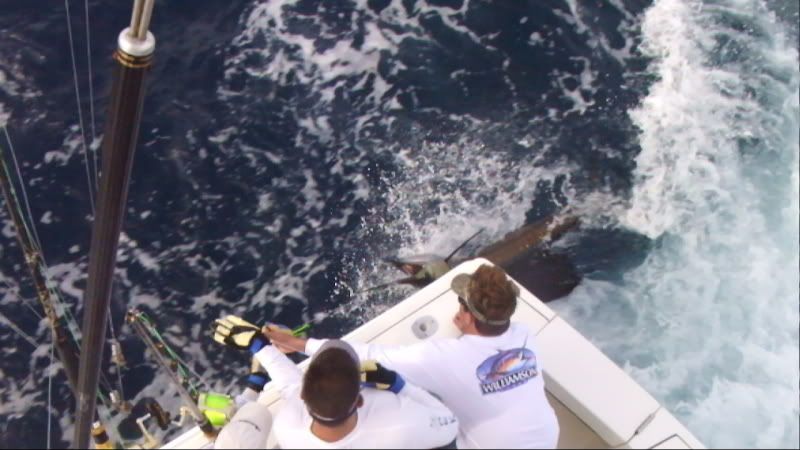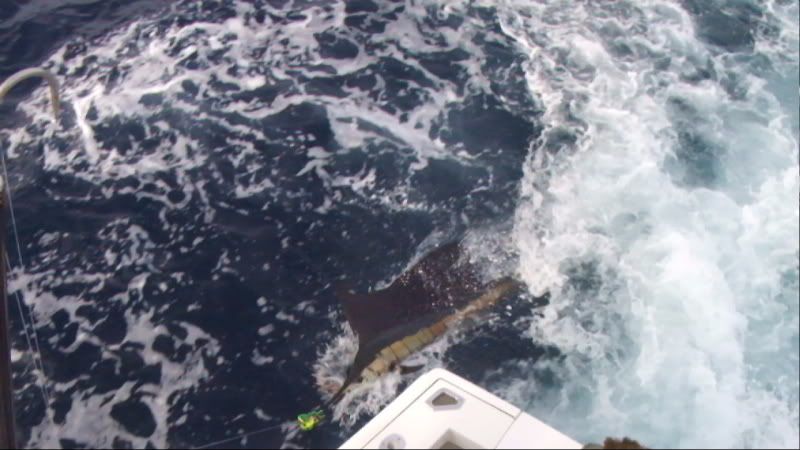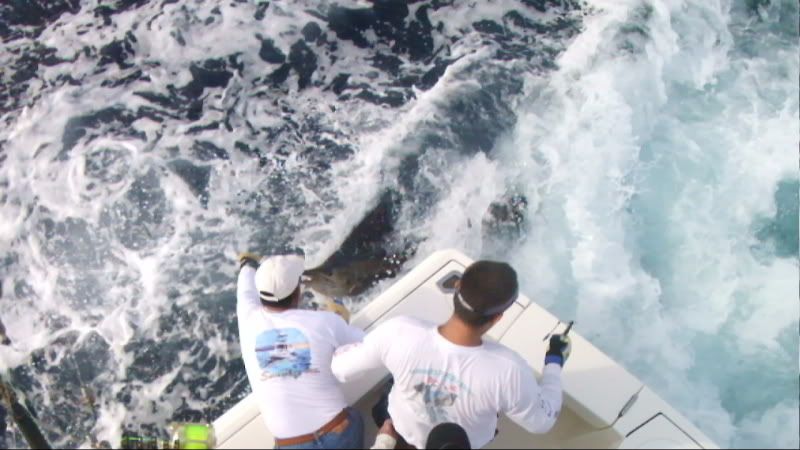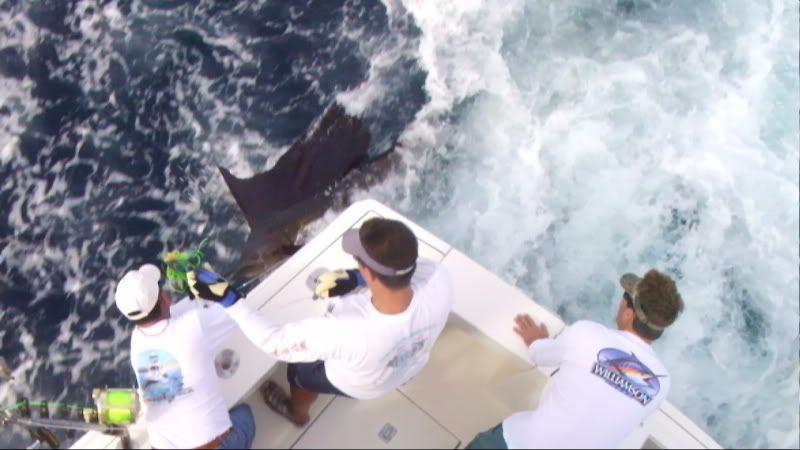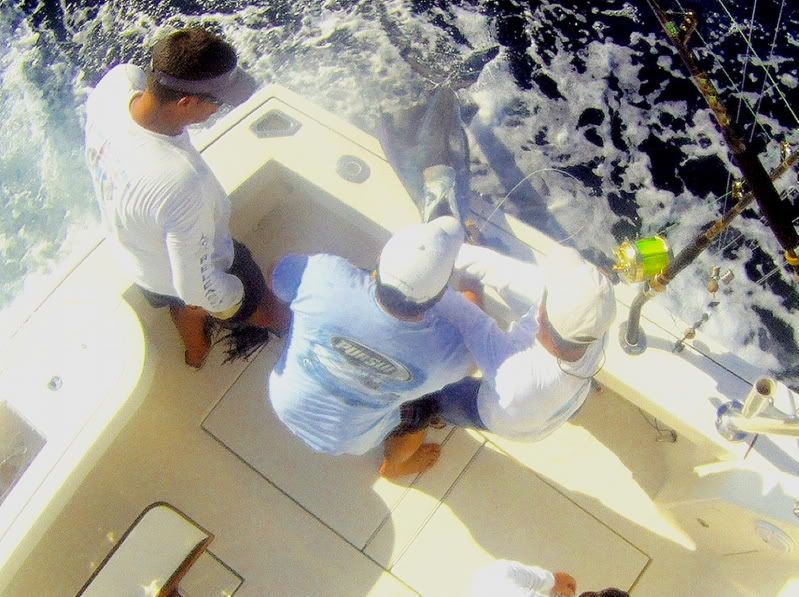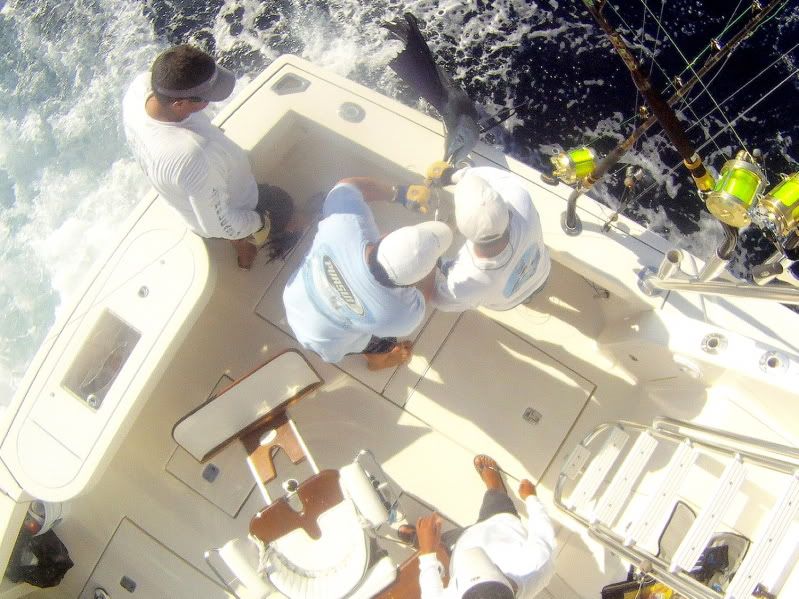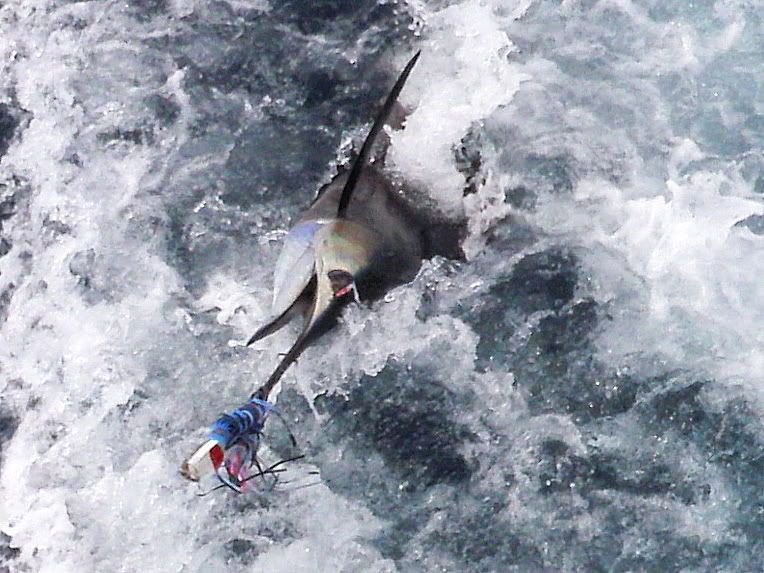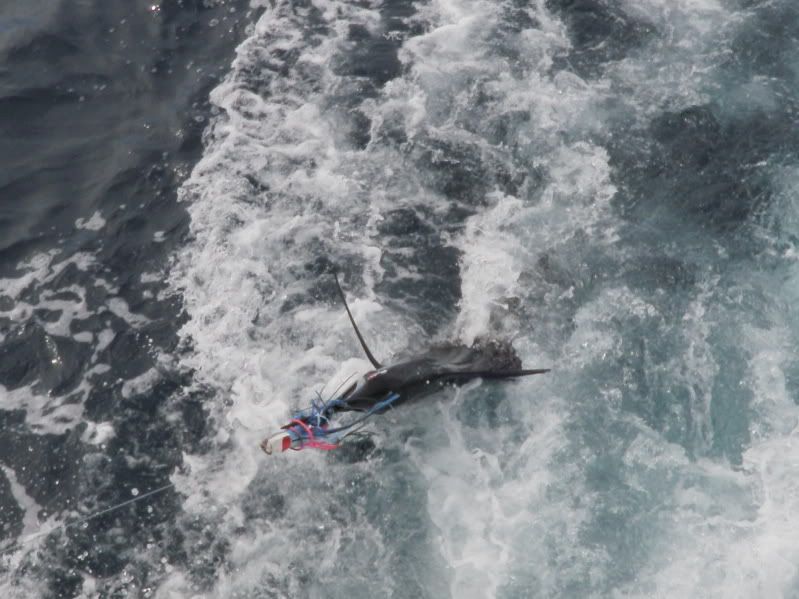 Jose the SHEIK from Panama! This guy was a riot!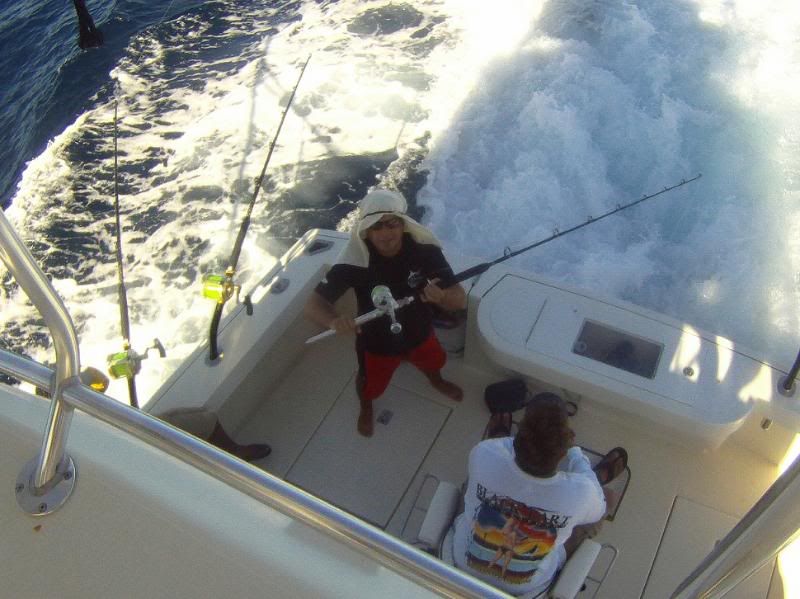 Sheik's Sail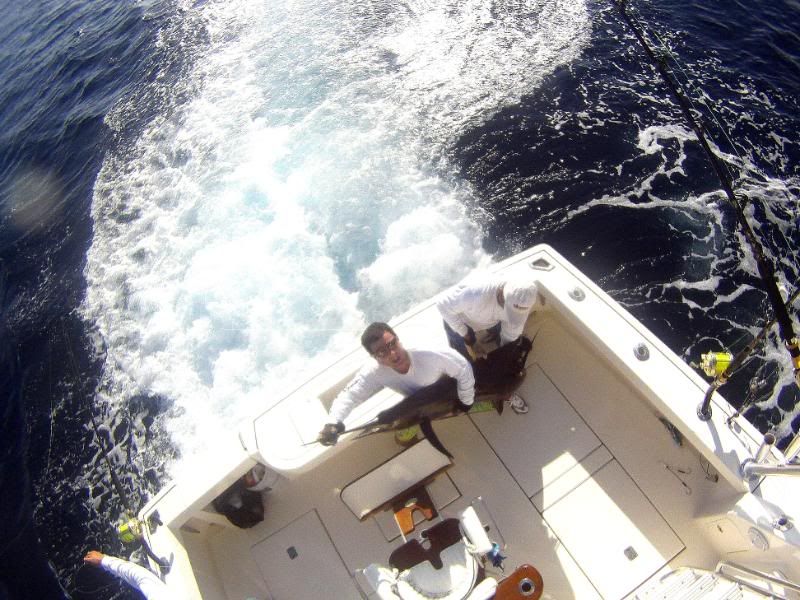 Javier with a nice lil YFT for Sashimi!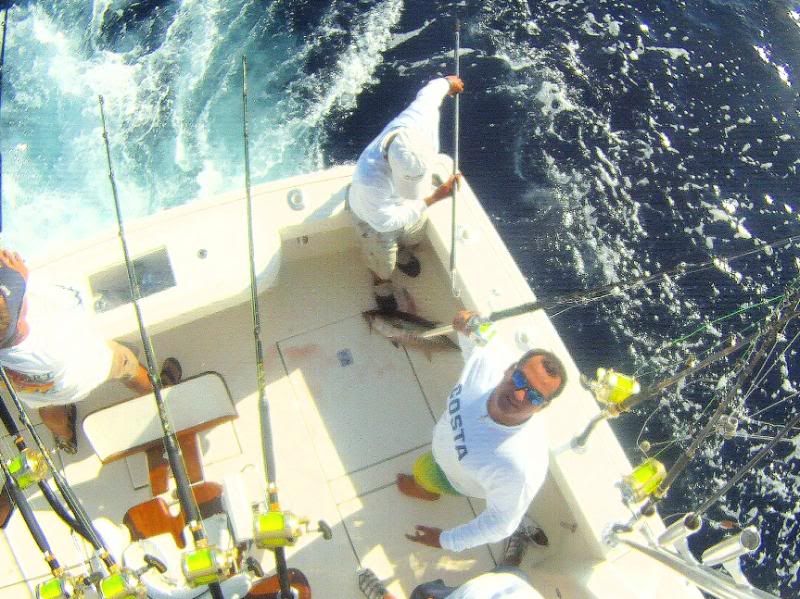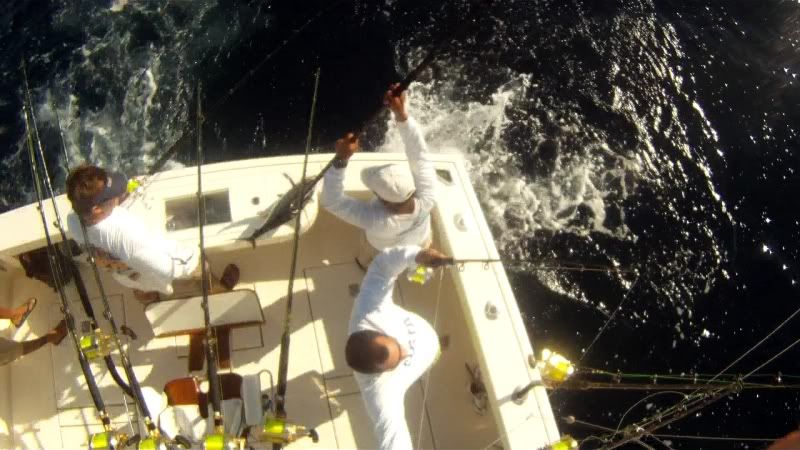 Dangerously perfect!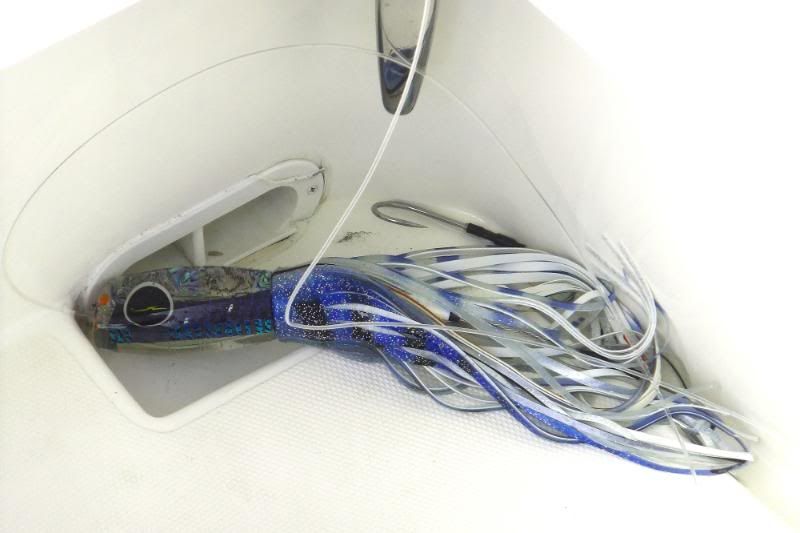 Ceviche freshly made on the boat and ICE cold cerveza!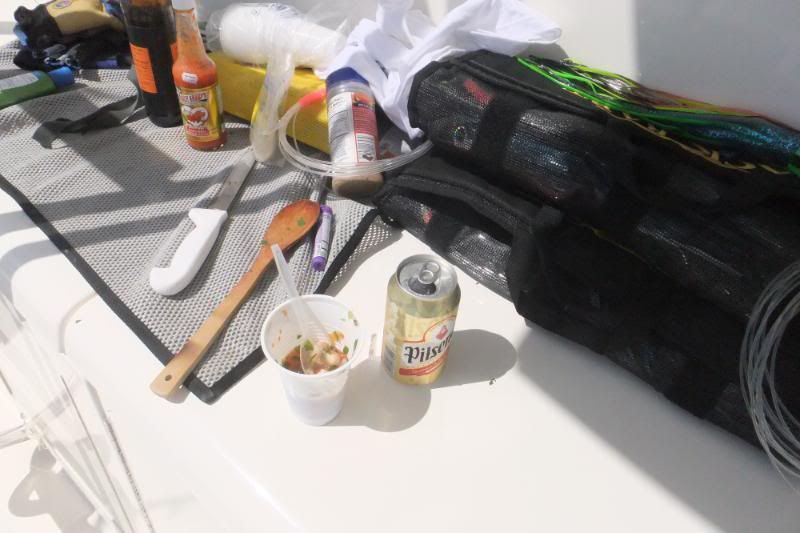 Back in the old days there would have been a marlin hanging. Good thing it's just the fun fish category now..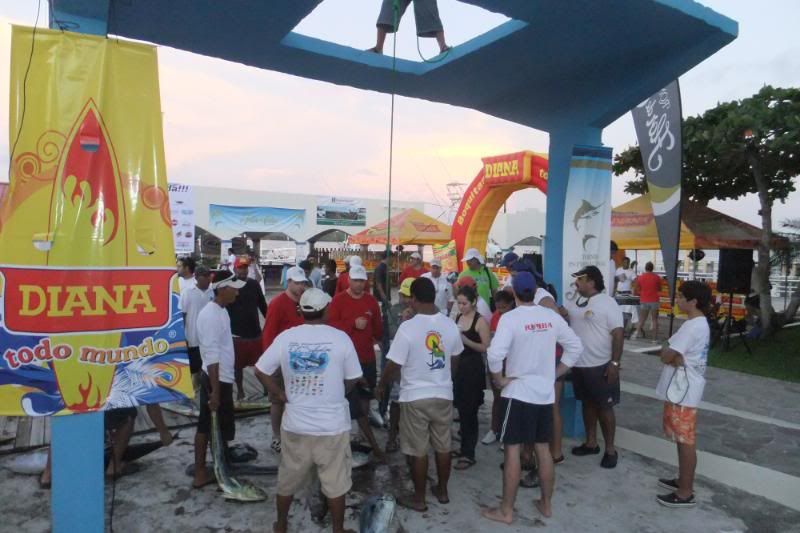 YFT and Dolphin
Spoils of the day ..Bart is happy!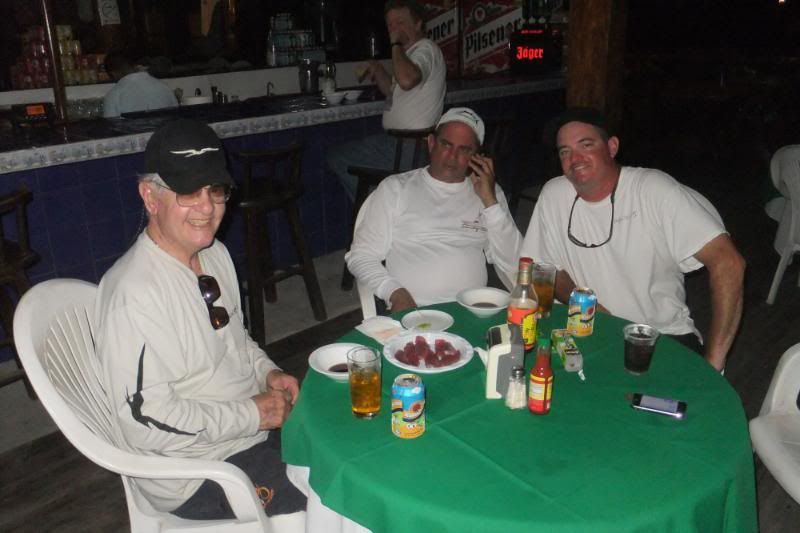 Flora De Cana girls! The best part of this tourney is that they sponsor it..You know what that means? FREE RUM for 4 days straight! I got hammered!
Jose,Dave and Steve Brackman with Bart.These 2 brothers hardly ever left the pit.If you are ever in Cabo look them up they run a great charter boat there!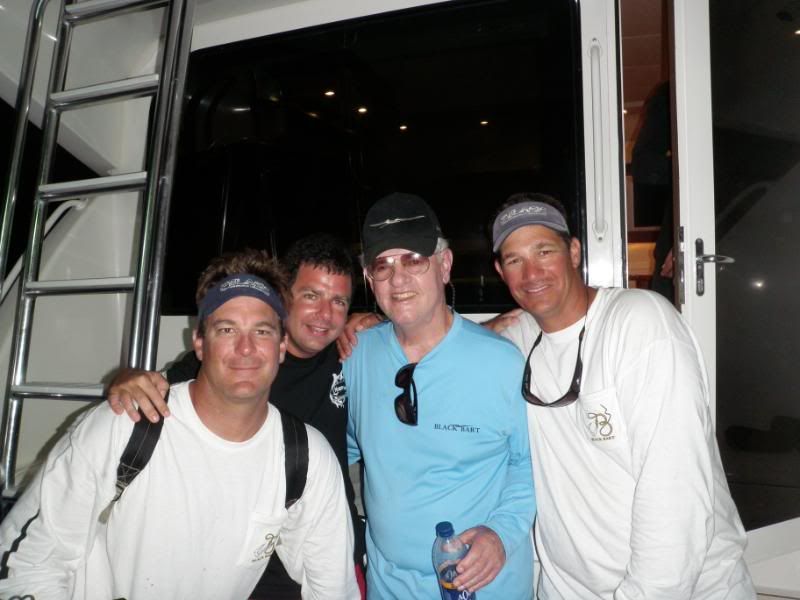 Nico and I posing with the trophy.We took 4th place with 10 sails released.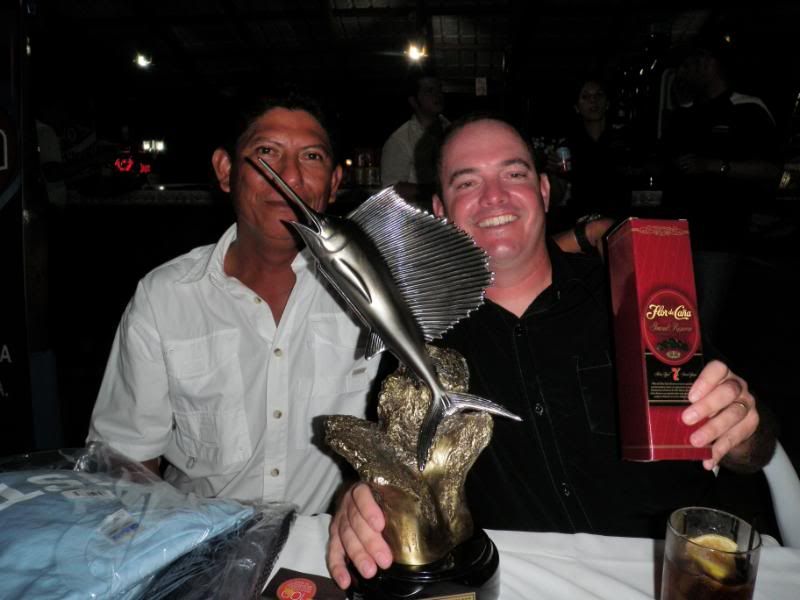 The whole crew Paco,Bart,Mauricio,Jose,Steve,Dave,Jorge,Javier,Sophia,Danielle,Nico and I..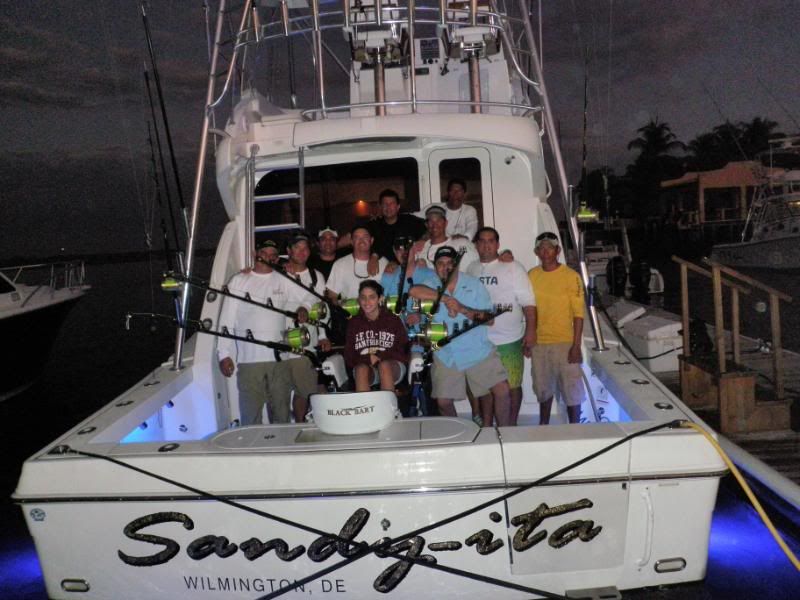 Bart and I! What a trip with a true legend! Thanks you so much Bart. You are great friend and i have learned alot and lived alot with you my friend.
Paco and Bart ... Great friends who share the passion for fishing like they both were still 5 yrs. old! I can't thank the Paco and his family enough for all the hospitality. Class act and great people to fish with! This whole experience has just been awesome. El Salvador has become a new favorite place for me. I did not see one frown or felt uncomfortable once on this trip..(Well maybe on the ride to the airport with 7 of us in a GMC LOL)Seriously though what a BLAST!
THE END!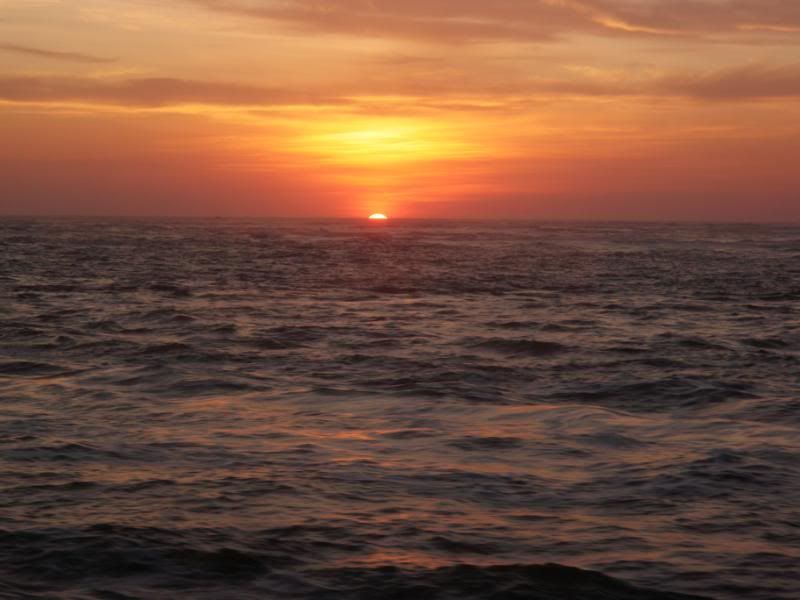 Stay tuned for the video i have uploading soon...
The winning Marlin was caught on MARCIANO on a Black Bart 1656 !