Home
›
Big Bend General Fishing & The Outdoors
"Cobia Tournament Number Thirty Three" Report Homosassa 6/10-11/2017

Ruff One
Captain
Homosassa
Posts: 1,963
Captain
Time for the annual cobia bash. We were primed and loaded for another round of cobia mayhem. Gail and I would have the pleasure of having Captain Duane rounding out the crew for two days of trying to chase down a big one. We started out picking up our materials at the captains meeting and look what number we "luck out " with.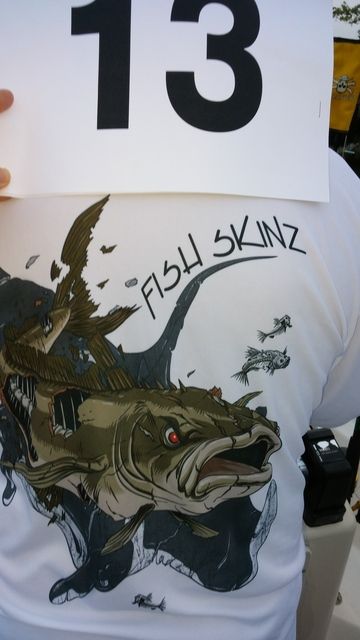 Day one found us waiting at the start. Usually those first few minutes are chaos, but it went off with just a few jerks acting like jerks. Over all not bad.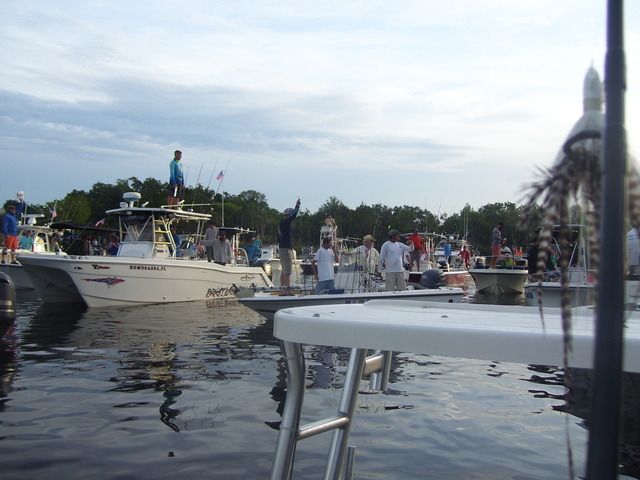 Loaded up on pinfish and we headed to a nice live bottom spot that always seems to have cobia passing thru. Started a chum slick with a combo of frozen block and Pro Fish Chum. Wasn't long and the bait balls were showing under and to the back of Ruff One. Gail floats her first pin back and she gets hammered. This cobia takes her around the boat and then starts for the horizon. I have the boat fired up and we are starting to run it down when, the hook pulls. Bummer! We get back all set up again and things go slow on the cobia. After a slow period, Captain D. hooks up but we loose him too! I beginning to think that number has us jinxed!! What wasn't jinxed was the grouper bite. We did have a really good bite on gags. We had a bunch that would be right at 24in, missing the magic number be 1/2 in. We probably had a limit if they were a little tiny bit bigger. We will see those guys in Sept. after they have grown some. Ended day one with a 0 for 2 day on cobia.
After trying to get a good night sleep we were up and ready to go at 6 o'clock. Headed over to Ruff One and loaded up.
A quick Big Thanks to Butch and Barb for all the hospitality. Did the start thing again. We were lucky to avoid any chaos at start number two. Got our pinfish and head out to the same spot. No use changing with 200 boats flying around everywhere. Settled in at anchor, chum out, pinfish floated back and quess who on. Gail has our first cobe of day two.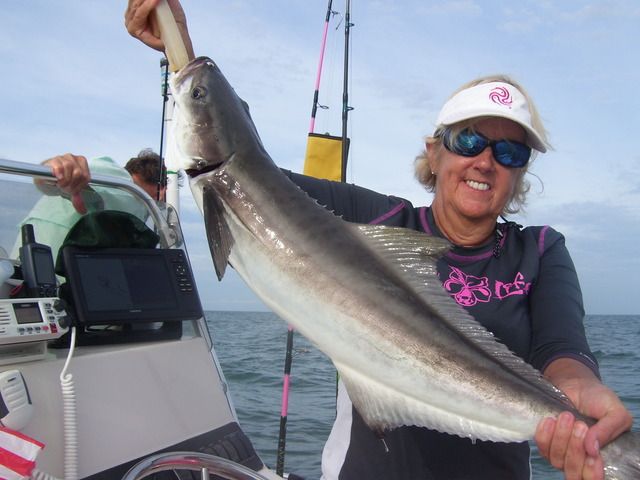 Short by 3/4 in, back he goes. We now start to have a consistent pattern. Cobia on, then a few sharks, then cobia on and it continues like that for the rest of the morning.
Gails next cobia.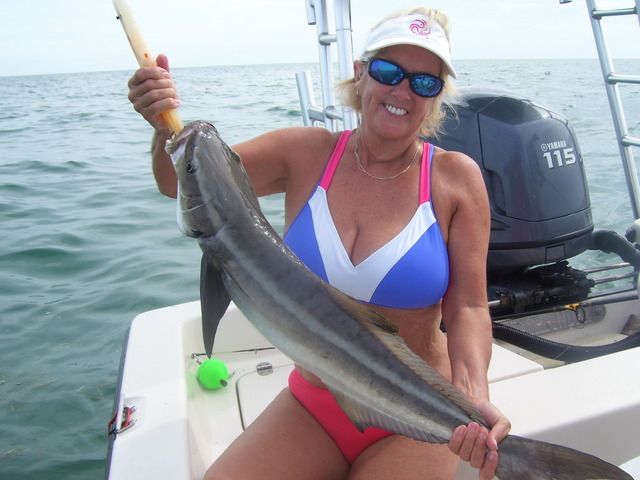 He's short by 1/2 in. Back he goes.
Gail catches three before I get a chance.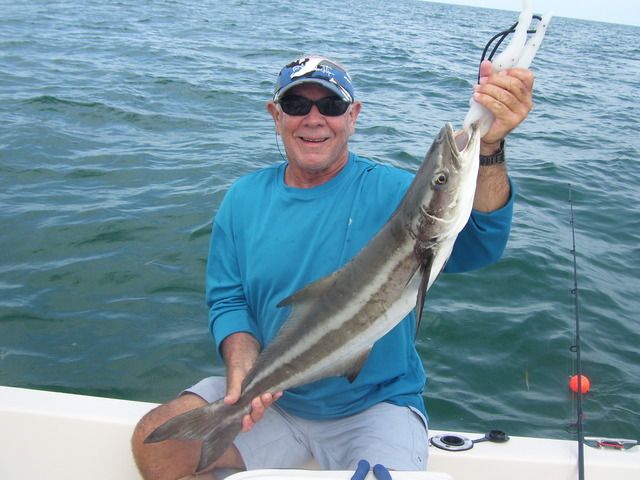 He's short by another 1/2 in. Man, it looks like that number 13 is following us around!
We did have two mystery fish that gave Captain D. and myself a major drag screaming run, with the end result a break in the braid part of line. The braid on those two spinners are coming off.
Had to get Captain D. in on a pic, but the only one I had was him with this grouper.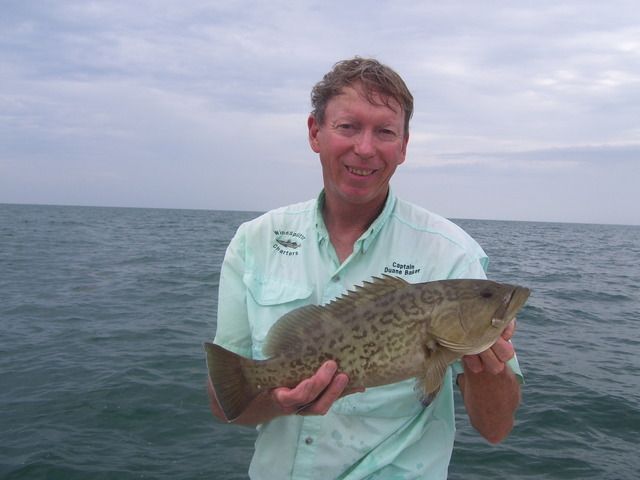 Great having Captain D. on board, really needed help getting thru two days of exhausting fishing.
Day two ends. with a 4 for 4 day on the cobia. All just short of take home size. Grouper again were biting, they were short too.
Over all we had major fun. Caught a lot of fish. Had some adrenaline rushes with some big fish. Enjoyed the company at the Shed. Ran into some forum members. Hammerhead and family, Captain Louie, Butchbal, Doc, and some old friends from the neighborhood. Had some cold ones and got to talk fishing trash. As hard as two days of constant fishing is on this old guy, I sure enjoyed and had fun doing the tournament. I think I'll do it again next year. The result in standings were first place 53lb, second 51lbs, third 48.8, fourth 48.3.
Enjoy.
[SIGPIC][/SIGPIC]