Home
›
Southwest General Fishing & The Outdoors
1/3 tarpon this am... one 2 hour fight
kmagnuss
Posts: 3,237
Captain
Took out Michael this AM to find some tarpon. After listening to me blab on and on for a couple hours with a few hits but no fish airborne... Michael was starting to have his doubts that he made the right decision driving up from Naples to fish with me. Then all hell broke loose and we were hooked up. Here's a pic of him at about the 20 minute point... smiling, having a good time... confirming that he made the right decision to come up for the trip:
Here's Michael at just about the 2 hour point, barely able to put any heat on the fish, covered in sweat, wondering if this was such a good idea after all!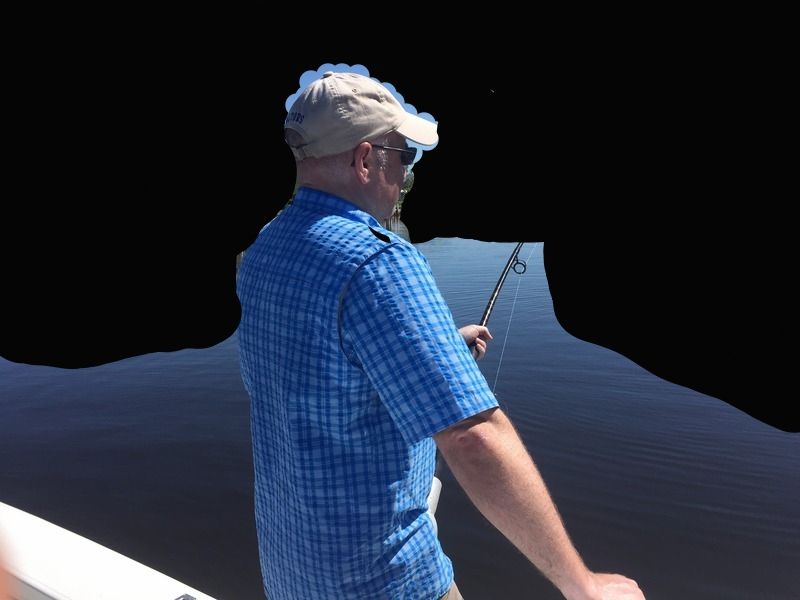 We got the leader touch a couple times right at the 2 hour point but on the last one the line finally chafed through and the fish estimated at 120#'s was gone. I wish we could have gotten the picture of a lifetime but it wasn't meant to be today.
-Mag