Home
›
South General Fishing & The Outdoors
Fishing report, 12 May 2017
lemaymiami
Posts: 4,851
Captain
Finally time again for fishing reports, now that the spring season is over.... Can't explain it but these past three months have seen a lot more bookings come my way so I suspended any reports until things finally calmed down. This first report will be very general (and recent in nature) while the few photos will just be a tiny view of my time on the water....
The only good news is that snook, redfish, and speckled trout were everywhere we fished when the weather co-operated. We were able to fish from Flamingo, over to Everglades City, and even as far west as Port of the Islands these past few months and mostly found some great opportunities. A recent surprise has been the number of small goliath grouper in rivers north and south of the Shark river... Calling them small when we were hooking and bringing them to the skiff for release fish up to around 80lbs - might not be exactly everyone's target - but an 80lb grouper (jewfish for all you old timers) at close quarters on only 20lb gear is just a handful any way you look at it...
Now for a few photos....
[img][/img][img][/img]
This great big snook was caught and carefully released by young Tyler Bravo with his Dad cheering him on.... We were over south of Chokoloskee that day....
[img][/img][img][/img]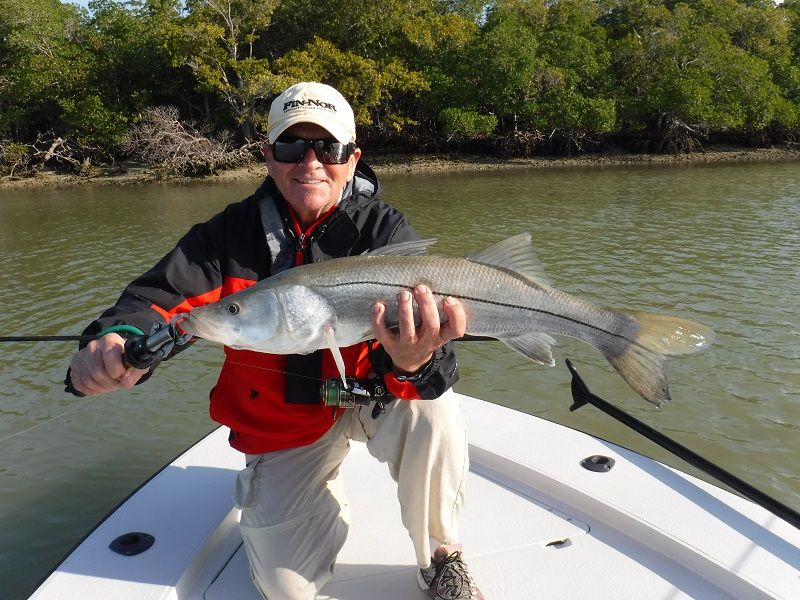 Here's Win Gurney's first snook one morning out of Everglades City on a small lure with very light line. That day it was snook, reds, and trout - in good numbers for him and his partner
[img][/img][img][/img]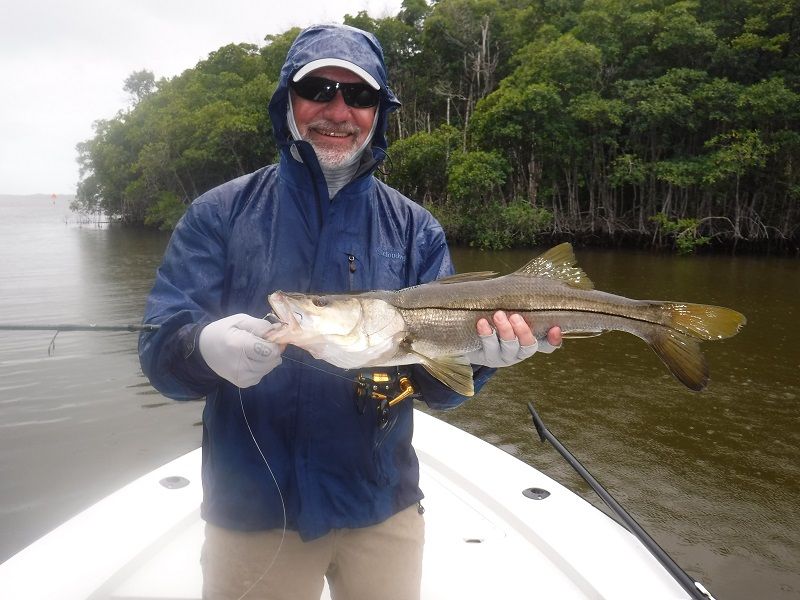 Here's a snook over on the Flamingo side of the 'Glades in some of the bad weather this spring... very carefully released, of course...
[img][/img][img][/img]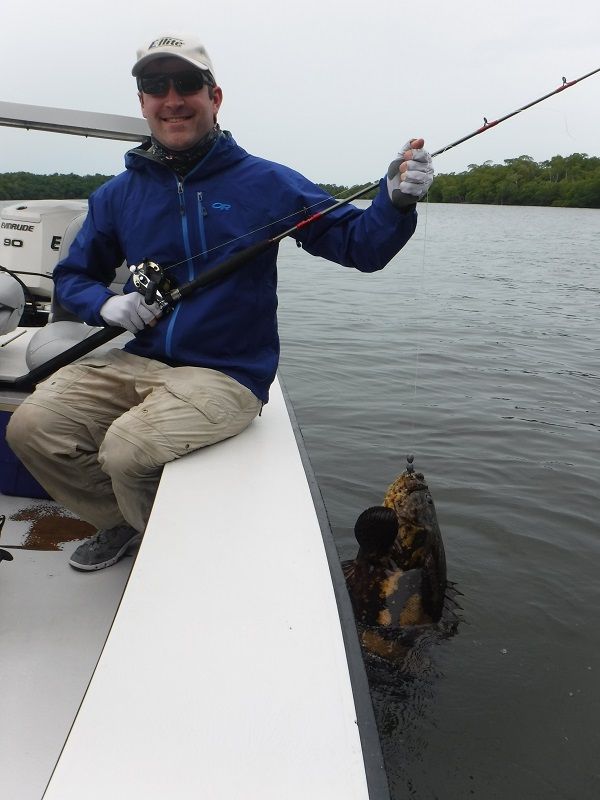 Tucker Kern with one of the smallest goliaths this spring (and it was between 20 and 30lbs).
We got taken to school more than once before we figured out how to beat the bigger ones... all carefully released as well...
[img][/img][img][/img]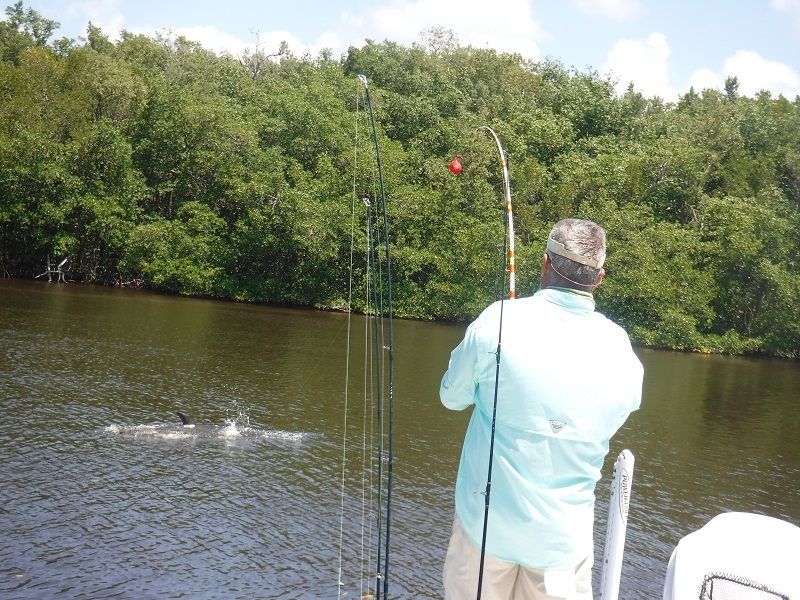 Dave Boyden from Maryland with one of the few really big tarpon we managed this spring. It was between 120 and 130lbs and up inside a small Gulf river out of Flamingo. We needed every bit of the 100lb leader to bring this big girl to the boat... I think Dave will agree that it was entirely too much tarpon....
[img][/img][img][/img]
Local angler Charlie Jones with the first of the bigger mangrove snappers that we'll be going after all summer long up inside interior rivers out of every part of the 'Glades...
Lastly, the next good dates for night tarpon locally will be 21 -25 May then 4-8 June for those wanting to book a trip in the early evening...
Be a hero - take a kid fishing...
Tight Lines
Bob LeMay
(954) 435-5666