Home
›
South General Fishing & The Outdoors
BAYDRIFT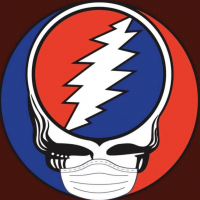 ProfessorO
Posts: 364
Deckhand
The CARTHE research team at RSMAS and many local partner organizations have been conducting drift card releases across Biscayne Bay since September 2016 to try to better understand the local ocean currents. With better knowledge about currents, we can do a better job of predicting how oil or marine debris or other things move in the bay (or potentially determining where debris came from).
This past Wednesday, April 19th many drift cards were released. Please keep an eye out for the drift cards and report where and when they were found, using
[email protected]
or #BayDrift on Instagram.
For more information on the project, please visit: CARTHE.org/BayDrift.
If you have any questions or wish to get involved, please contact me or Laura,
[email protected]
. THANKS!! cheers, ProfessorO
The goal of scientists is to maximize what we know of the real world by using the mathematical world to optimize the information from the observed world.