Home
›
Southeast General Fishing & The Outdoors
Boynton Report- Big Black Groupa!
landshark
Posts: 76
Greenhorn
Wats up, Viktor Here!
Went out with Darcizzle Offshore and my GF Brook, over the weekend. We went out with live gogs and were open to doing anything really, with the main intent of keeping our lines tight.
First we headed over to the wreck and started dropping live gogs on 20ft 80b fluorocarbon leaders with 6/0 mustad 3x strong demon perfect circles. It was game on every drop!! We caught a good amount of Amberjacks and Almacos, nothing bigger than 15lbs but still fun. We also managed a few on the vertical jigs as well. It's always nice to be able to fish a wreck and not get broken off every drop or sharked. I still get confused between Almacos and Greaters, so if anyone can point out a noticeable difference aside from the high rising dorsal fin on the Almaco it would be greatly appreciated!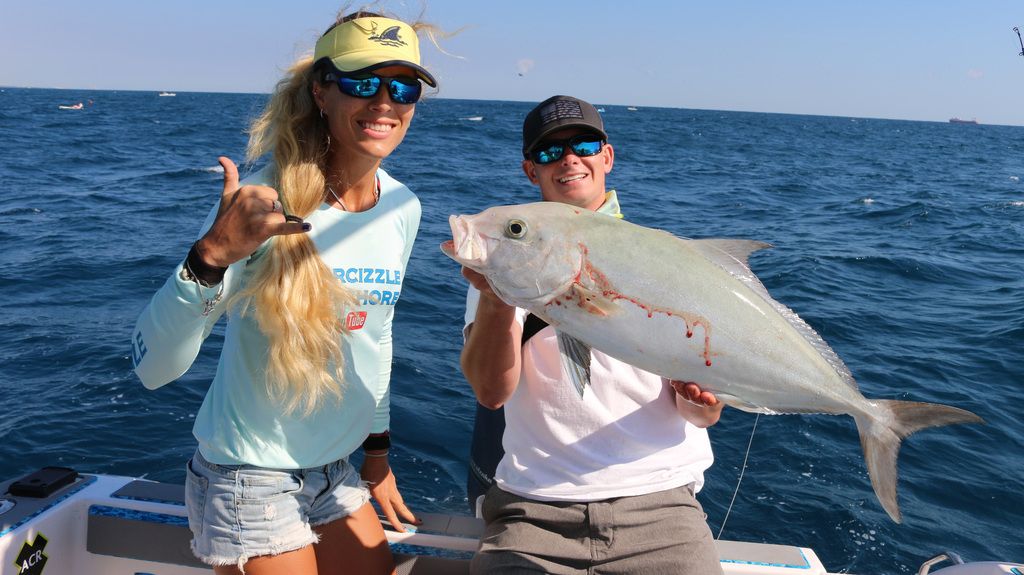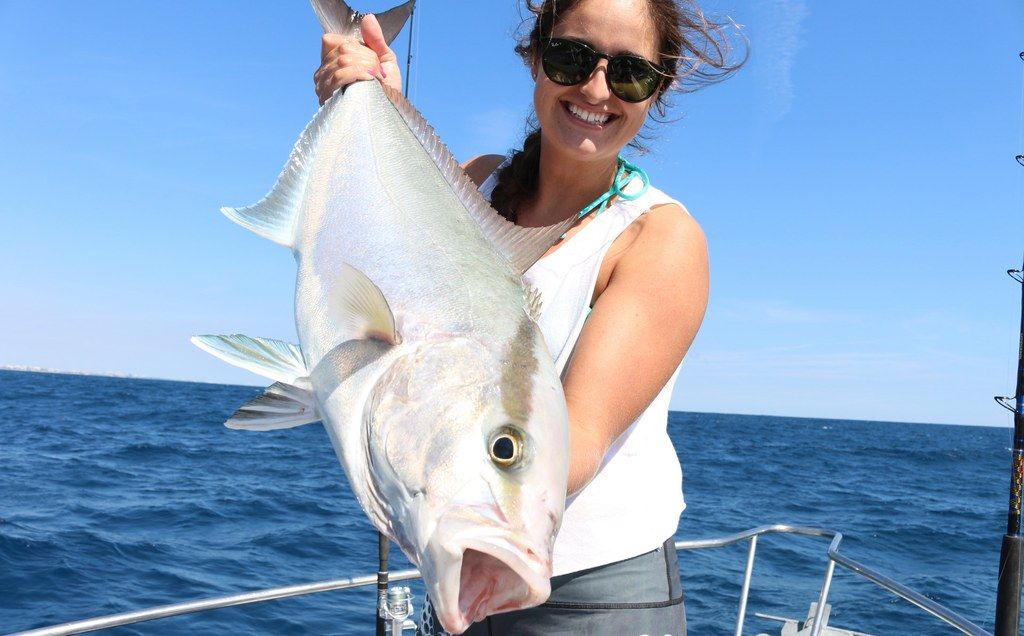 After a dozen drops, we switched up to slow trolling live gogs in an out of 100-300ft. No hits, no signs of life anywhere! With the day winding down, we had about an hour left of fishing and decided to hit up the wreck one last time after putting away the trolling gear.
First drop on the wreck and I immediately knew we hooked a bigger fish most likely an AJ, as it was ripping line off the 50 on locked drag. After a minute or two, of winching him in on low gear the hook ended up pulling. Next drop was one to remember! The fish fought just like an AJ, and we thought it was na AJ the entire time till we went to leader and saw it was a nice 20-25lb black grouper!!!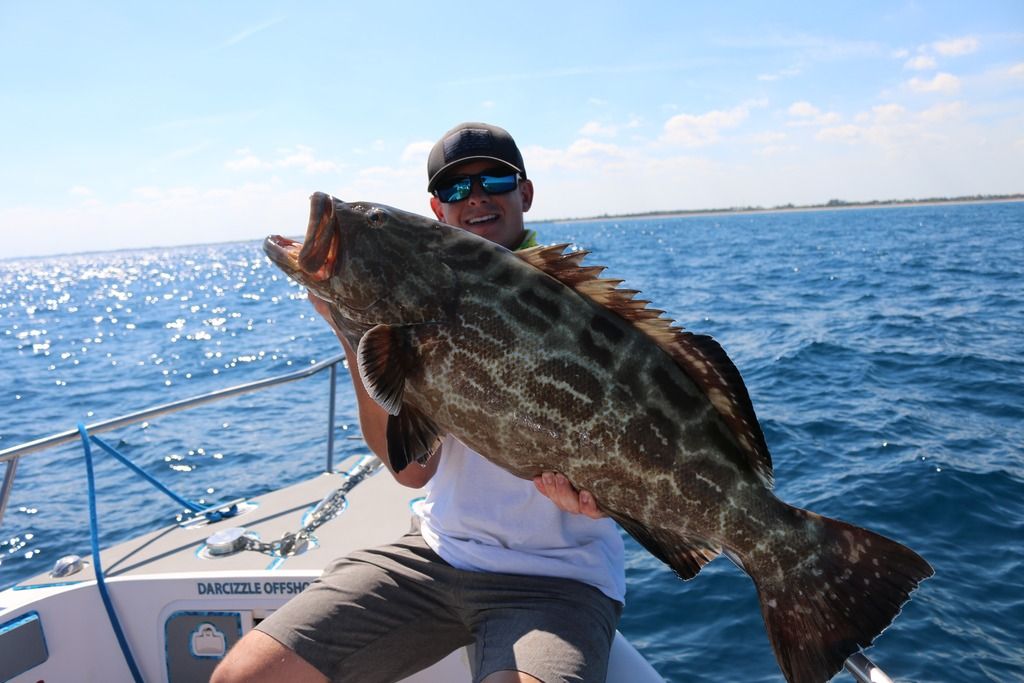 Too bad it wasn't season! I was happy to see it was hooked in the corner of the mouth and his belly didn't fill up with air at all, so he swam straight back down. Nothing is more frustrating than gut hooking a fish and watching it die in front of you, knowing you have to release it, when its out of season.
Great day on the water!
Here's a video report as well