Home
›
South General Fishing & The Outdoors
Everglades report - Flamingo, 24 January
lemaymiami
Posts: 4,423
Captain
This past week was a bit slow with only two bookings down at Flamingo... I was also booked to fish two nights in Biscayne Bay - but the weather and other factors cancelled us out... Flamingo is finally starting into a typical winter pattern after two months of a bit warmer weather than usual. Along with the cold fronts come high winds and I usually lose a few trips because of it every year. We're finally solidly into the dry season -for those not familiar with south Florida's weather we only get two seasons each year - a wet season (summer through October when it rains almost every day) and the dry season when it pretty much quits raining for six months -ending April or May....
My first trip last week was with local anglers Todd Sandoval and Willy Hooper - and the speckled trout were biting up to almost 20" long, both inside and outside along the coast. We were tossing small leadheads with Gulp tails and quit counting the fish we caught and released. The best fish that day was back inside Whitewater Bay on a small lure - a nice 29" snook - very carefully caught and released by Willy... Here's a pic
[img][/img][img][/img]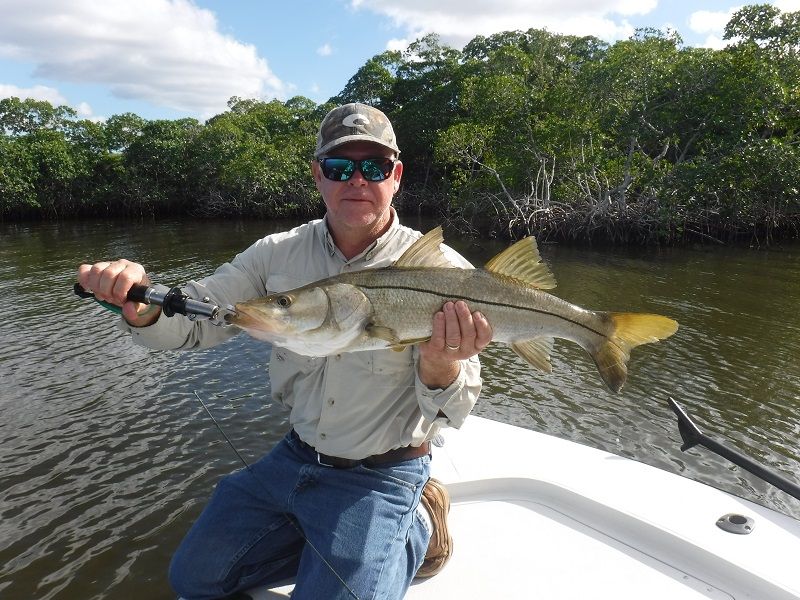 Taken on the lightest rod on my skiff, the fish gave a good fight on light spinning gear with 10lb braid and a small lure...
A few days later I was out with Hector and Jason - another pair of local anglers and it was more of the same plus a few redfish... Our biggest fish that day was a nice inside redfish. It was kept for the table along with a few trout up to nearly 20" and one mangrove snapper. Here's Hector with that redfish, caught on bait...
[img][/img][img][/img]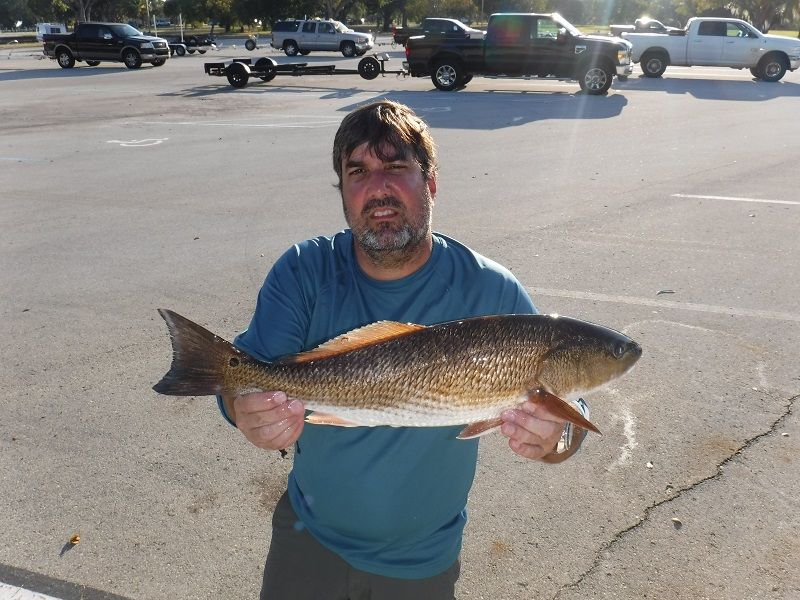 With a few days off the water it was back to finishing up a few lure orders in the shop (that's where you'll find me most days when I'm off the water). It's the time of year when quite a few anglers start gearing up for the coming spring season... This pic shows a few LBJ's (little brown jigs, a cold water staple) - these are the smallest size at 1/8oz (I also get a lot of orders for them in 1/4oz and 3/8oz...) -tip them with a tiny bit of shrimp and you're in business all winter long.... along with leadhead orders in the background. Nothing like making exactly what's needed instead of buying at a shop somewhere and making do with whatever you were able to find....
[img][/img][img][/img]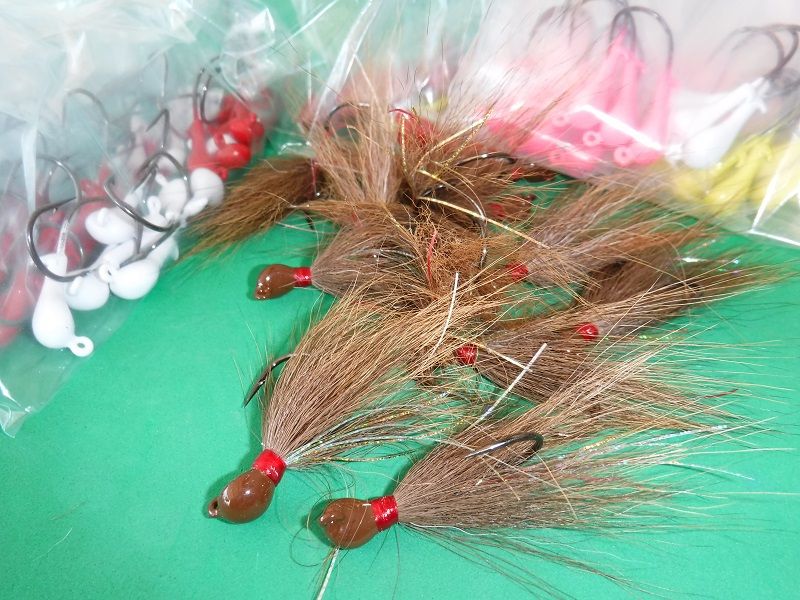 Note the black nickel hooks - they come razor sharp from the lure mold.... and are big enough to hold a quality fish without failing...
In the coming weeks the night fishing will continue (we sightfish tarpon and snook at night locally between Miami and Miami Beach when the tide is right all the way through April...) and the inside fishing at Flamingo will continue to get better and better. With a few days of mild weather the big tarpon will come in out of the Gulf and Whitewater Bay will hold them in numbers. If it stays cold, the big tarpon won't make an appearance until mid or late February... By March the big fish will have come back inside to stay until April when they'll move from inside to back out on the coast, north and south of the Shark River...
Be a hero - take a kid fishing!
Tight Lines
Bob LeMay
(954) 435-5666