Home
›
Sportsman's Kitchen
Pompano En Papillote by Emeril
GneFshn
Posts: 31
Greenhorn
Cooked fresh Pomps (caught Sunday) last night with the wife using Emeril's recipe (done it a few times before but never posted)
parchment paper bag with crabmeat and a sautéed lemon, shallot, parsley, butter sauce over top at the end b4 eating.
I did use my blackened seafood seasoning in lieu of his "Essence" though.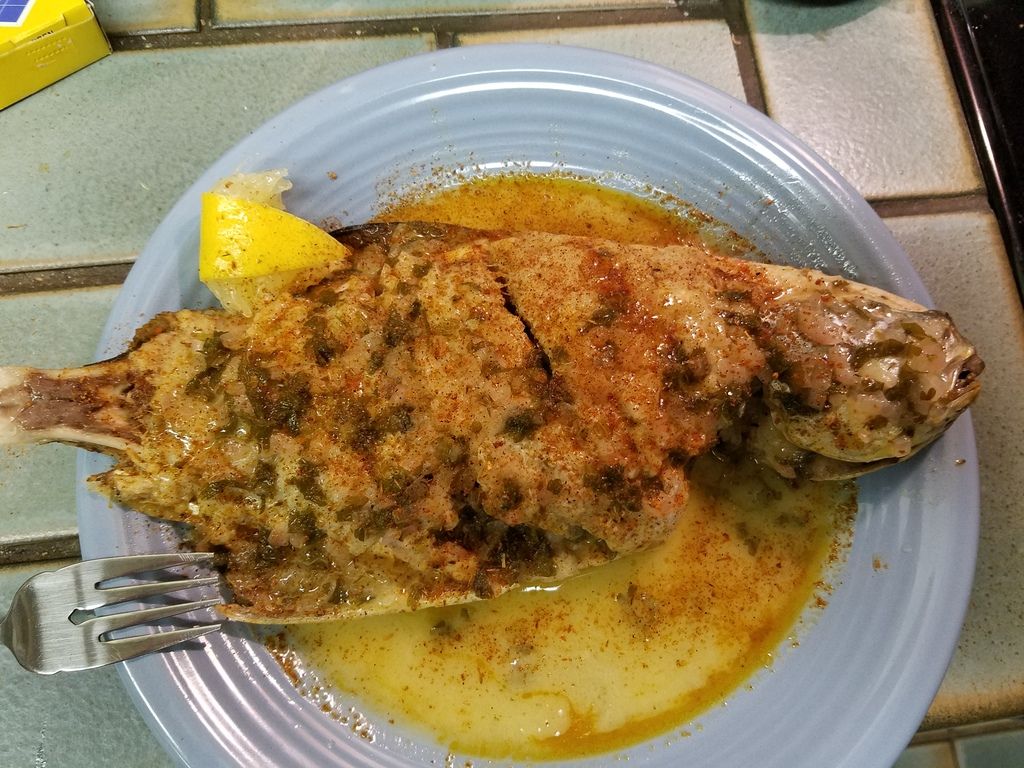 "Keep the faith. The most amazing things in life tend to happen right at that moment you are about to give up hope"