Home
›
Southwest General Fishing & The Outdoors
12/27 full day 12/28 1/2 day

Capt Dan Medina
Posts: 652
Officer
12/27
Picked up my party of 4 from Punta Rassa boat ramp at 7am. Grouper bight has been pretty solid in 60-65 ft the past few weeks so we headed out to some tried and true grounds to see what we could muster up. We found lots of grouper, but all on the small size. Along with them were lots of jolthead porgies. Im never one to turn down some porgies, and my clients had never tried them. The bight was steady, but the crew were after some bigger fish. Made the call to make a run 17 miles further out.
got to the area and marked some good fish. We boated a few yellowtail snapper and beeliners before Kelly broke the ice and put the first 22" red grouper in the box. She followed it up with another 22" keeper. Heck of a way to spend your birthday! Happy Birthday Kelly! Marty followed up with a nice 24" Grouper with his son Mike pulling in a 21" at the same time. Ended the day with a flurry and made the 40 mile ride back with nice calm seas.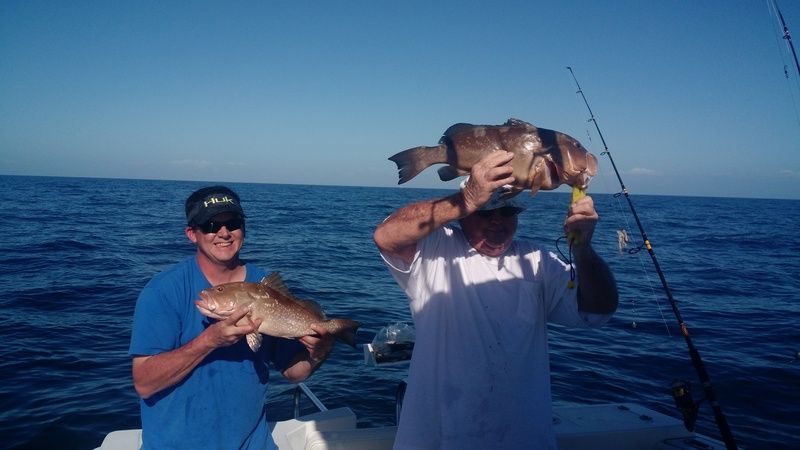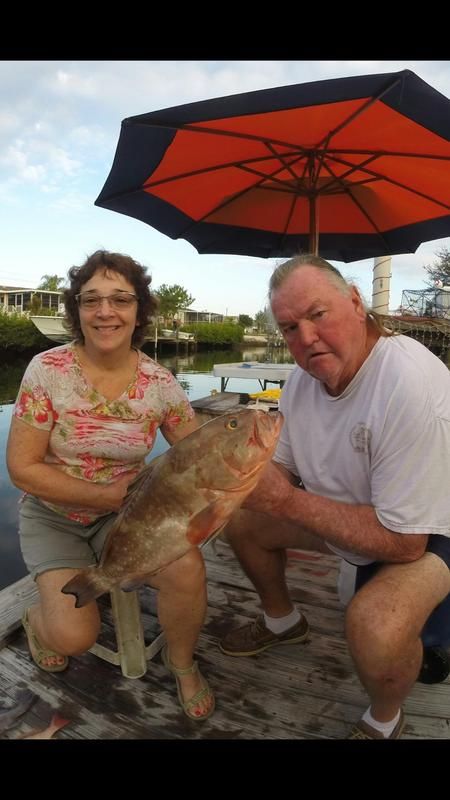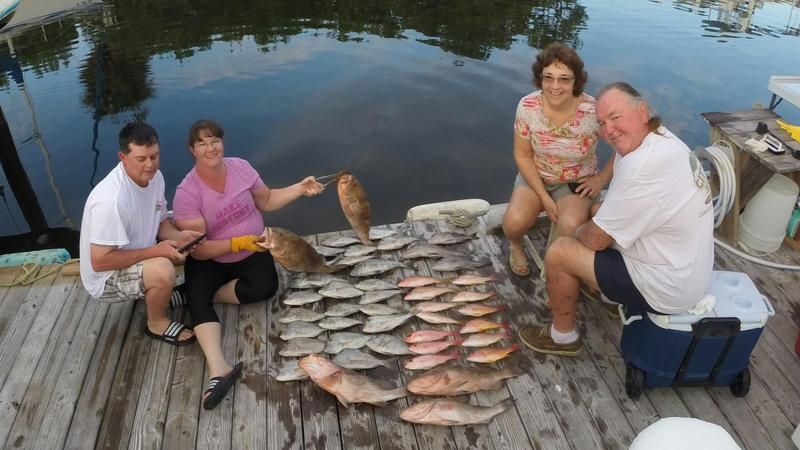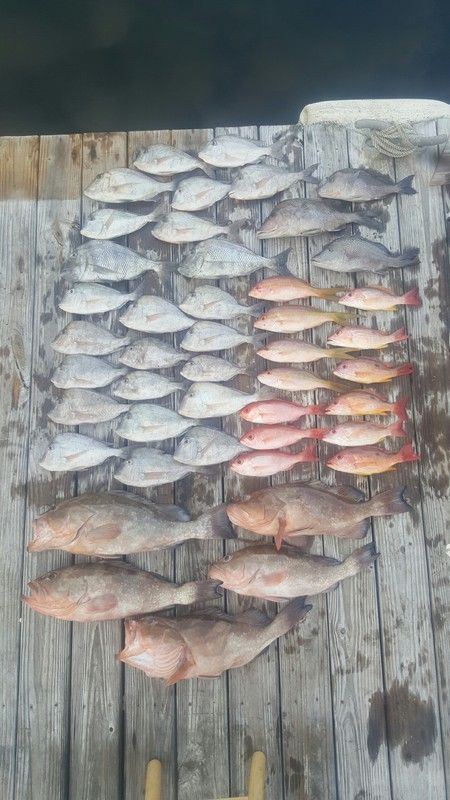 12/28
Had a 1/2 day charter with a a group from Canada. We headed out roughly 25 mile in search of some steady action. The fish did not disappoint. The rods were bent from start to finish. We caught a smorgasbord of species, most of which were new for my guests. We got into the porgies hot and heavy again, with some lane snapper, grunts, flounder, juvenille amberjacks, barracuda triggerfish and of coarse red grouper making a good showing. Chris got the sole keeper grouper of the day, although we had many more opportunities with fish that won the 10 foot tug of war. It was an excellent day of fishing with great weather all day. You could call it a picturesque day at its finest.
I didnt have much time to get any pics in thru the day as I was busy unhooking and baiting the hooks, but did get a shot of the haul at the fillet table.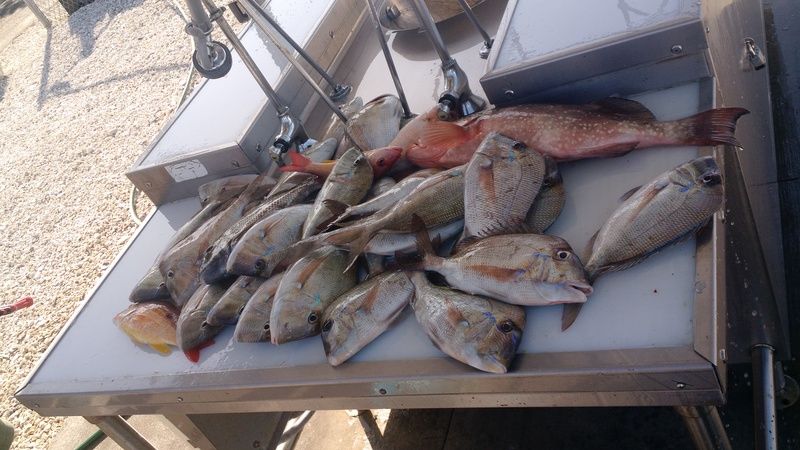 Weather supposed to blow Friday.... Tight Lines all!