Home
›
Big Bend General Fishing & The Outdoors
"Season Finale" Grouper Trolling Homosassa 12/28/2016

Ruff One
Homosassa
Posts: 1,968
Captain
With a cold front approaching on Thursday, Wednesday looked great with no wind or seas. When conditions are like that during the winter, it also means "Fog"!! Picked up the crew for the day, Gary and wife Carolyn. Gail stayed home, she's has the cold bug. Got to the ramp and the fog is bad and there are a lot of other people with the same idea. Busy ramp!
After a cold wet ride , we settled in on some shallow live bottom in 18ft. I was hoping for a morning bite after reading Louie's report, but not on this area. Finally, Gary's rod goes off and we put a 28in. fish in the box. No followers? Pick up and move alittle out to 19ft and set up. Start varying the speed with an emphasis on slow. I get grass on one rod and slow the boat to a crawl to clear and Carolyn's rod bends over. Never trolled at 1 mph!! Carolyn has some fun man handling this fish, and finally a nice fat grouper joins us! No followers?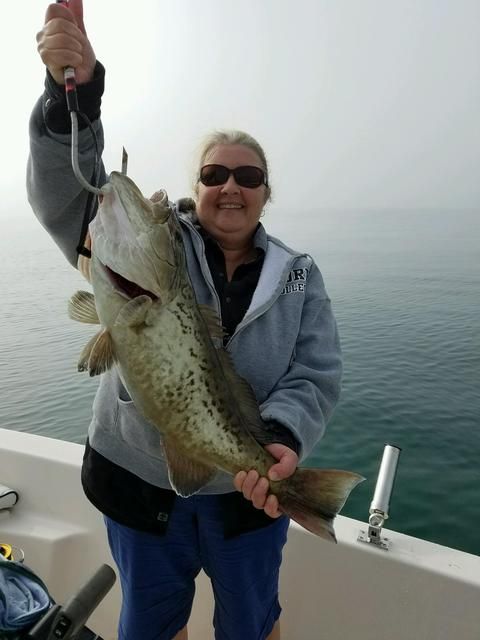 Play around there for awhile. We're wet and cold, so I tell Gary " reel in and lets head to the "Pack area in 14ft". Reason I don't go there first is that this area never has a bite till after one o'clock. I know , your probably saying no way, but we have fished there a long time and it's like clock work. Between one and three, we have caught grouper many times. Gail even tells me we should sleep in and just go there in the afternoons. Go figure. Set the GPS on "Go To Wolf Pack". Get about 200 yds away and troll in. Just as the GPS alarm goes off telling us we are there, my rod bends over, way over. This fish is pulling major drag with the reel locked down!! Really nice fight. Between the crab traps and this fish's will not to come in the boat, I was seriously not sure we would get him in. Finally Gary hooks him with the grouper pick and gets him in the boat!!
Nice shallow water beast at a little over 33 inches and 18.1 lbs.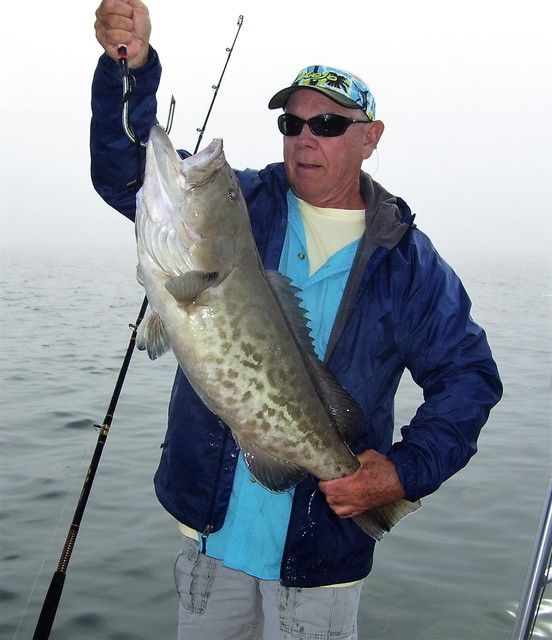 Well, we've had it. Decide to pull in the lines and make for port. We have three quality fish on ice and we're happy.
Sides notes: Lure color for the day "Blue Mackerel" This color caught all the fish. Groupers, lizard fish, sea bass. All! If I would have had another, I would have been using two of them.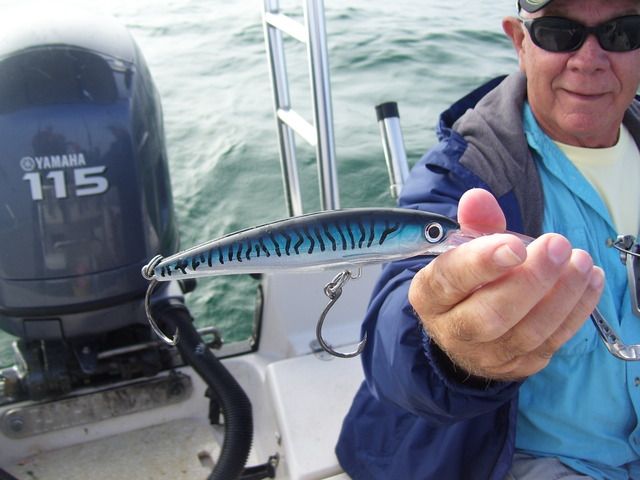 With the season now over, a few things I noticed. The grass was major bad compared to previous years. It kept us from being able to really work our lures. Of course the crabs traps are always there, but it just seemed that they were always sitting right over where I wanted to go. They always make it "fun".
Few pics just for grins.
Fish in the basket headed for the table. Those smaller groupers are 28".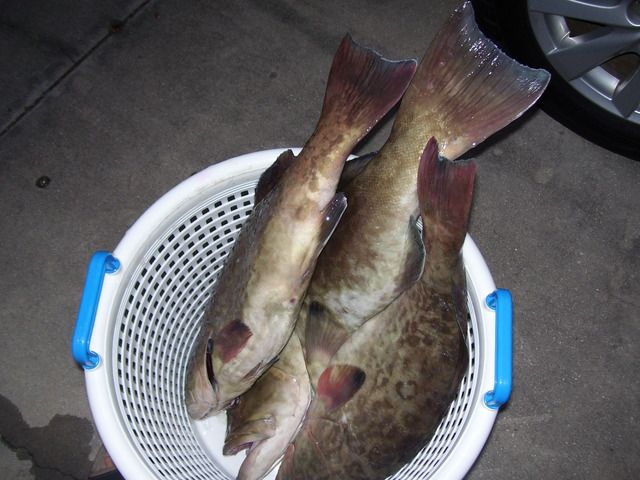 Table shot for Billy! Notice his favorite beer!!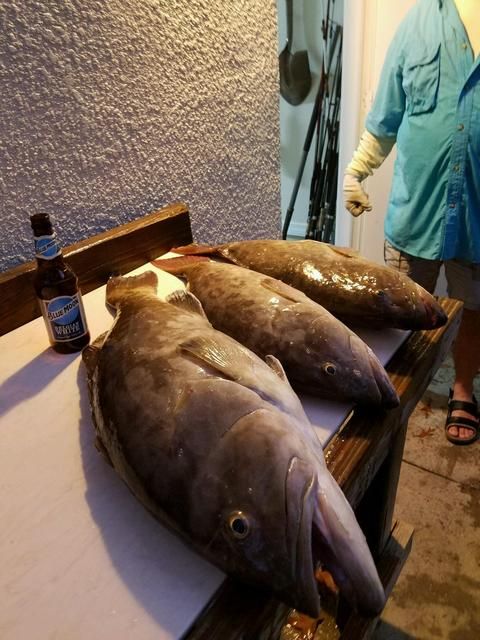 Have a Happy New Year. Enjoy.
[SIGPIC][/SIGPIC]