Home
›
Tropics
14 Species Trip of a Lifetime!! – Sport Fish Panama Island Lodge – December 4-9, 2016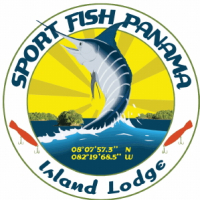 Pesca Pimp Panama
Posts: 184
Deckhand
14 Species Trip of a Lifetime!!! – Sport Fish Panama Island Lodge – December 4-9, 2016
We hosted a really great group of guys here at Sport Fish Panama Island Lodge December 4-9, 2016. Eddy, Jim, Dave, Jack, and Dean are all pumpkin growers who know how to grow huge pumpkins in excess of 1500 pounds. These guys planned this trip almost a year in advance to happen after the end of their harvest and boy did they pick a great week! They caught 14 different species in the 5 days of fishing including: Blue Marlin, Black Marlin, Almaco Jack, Bluefin Trevalle, Roosterfish, Cubera Snapper, Jack Crevalle, Yellow Snapper, Golden Trevalle, African Pompano, Yellow Snapper, Dorado, Rainbow Runner, and Broomtail Grouper!
Every day was different and exciting as we set out into the Gulf of Chiriqui in our two boats the "T.O.P. Cat" with me and my Mate Juan and the "Scandalous" fishing with Capt. Tatin and his Mate Pucho. We saw some great activity offshore with blue water and lots of bait at Hannibal Bank and Isla Montuosa. We caught and released 2 Blue marlin and 1 Black Marlin and missed more than a handful more over the week's time. Inshore was the same deal with lots of activity and many species caught and released. One afternoon Capt. Tatin found a sweet spot near the lodge here and the boys slayed 9 different species!!!
All these guys were great sports and a pleasure to host and fish with. We are very grateful to the pumpkin crew for the business and hope that they can make it back real soon!
Enjoy the pics…
Capt. Shane Jarvis
Sport Fish Panama Island Lodge
Isla Paridas, PanamaPrivate Island Sportfishing Lodge & Professional Day Charterswww.FishPanamaToday.comCall me at 866-245-1492 or 011-507-6675-7191[email protected]