Home
›
Tropics
Hurricane Otto Marlin and Roosterfish! – November 25-27, 2016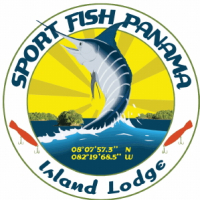 Pesca Pimp Panama
Posts: 183
Deckhand
Hurricane Otto Marlin and Roosterfish! – November 25-27, 2016

We started off the 2016-2017 season with a bang here at Sport Fish Panama Island Lodge the days November 25-27, 2016. Hurricane Otto decided to pass by the day before Glenn Stout and his family arrived at our private island Panama fishing lodge on Isla Paridas. Luckily the hurricane passed far away from us but did dump quite a bit of rain that caused some heavy flooding, erosion, and rainy days here in the Chiriqui providence.
Glenn and company were very good sports even after their flight on their arrival day was cancelled due to heavy rains and thunderstorms and the inclement weather we had most of the time they were here. But their great attitude and patience paid off with some pretty good fishing!
Glenn caught and released his first Blue Marlin, we had some decent inshore fishing with a few Roosterfish released, and it seemed like the Stout clan had a good time here on the island!
Enjoy the pics…