Home
›
General Freshwater Fishing
Myakka Morning 11-3
Pmoconnor89
Posts: 78
Deckhand
I set out yesterday morning to fish and drift the Myakka river. I put in at the Carlton Reserve kayak launch which is located on Border Rd. in Venice. This was the first time I have fished this section of the river. My plan was to paddle up river and fish and drift my way back to the launch. I brought my fly rod with intentions of targeting bream and bass.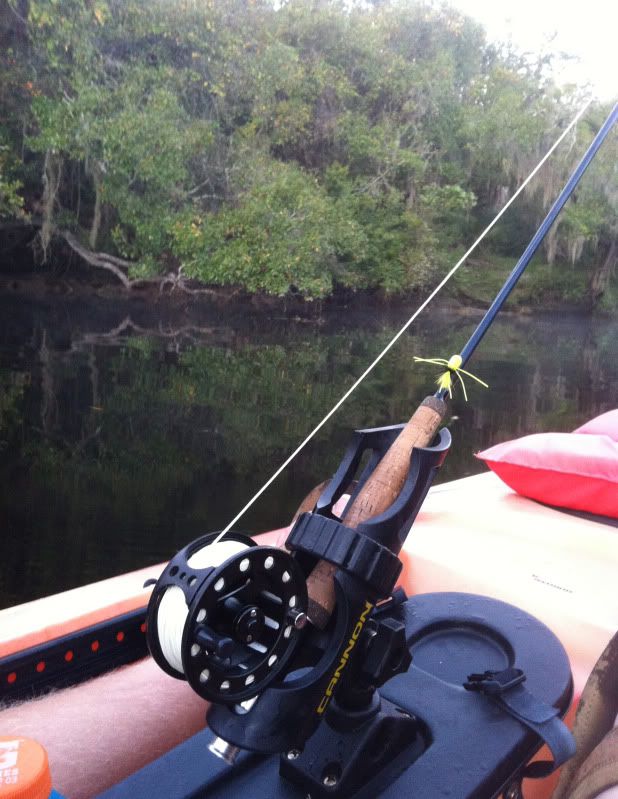 I made it about 3/4 of a mile before I decided I wanted to start fishing. The current was slow if not non existent, but I still did manage to catch a few fish. I found this one cruising a rocky edge along the west side of the river bank.
I paddled on picking off bream here and there from fishy looking spots. There wasn't much surface action as far as boils or bait movement so I had to rely on intuition as to where to cast. I had to pick and choose my spots. I found that most of the fish I caught were hanging out in the shade under overhanging branches. The biggest fish came where there was cover over the river as well as submerged branches. I did manage two small bass today. The larger of the two struck my bug ferociously along a weedy stretch of shoreline.
It wasn't a large fish but did manage to startle me by striking right as I looked the other way towards a mullet splash. All of the fish except for one were caught on a #10 BoogleBug popper. These are rapidly becoming my favorite topwater fly. The fish are rough on them but they hold up very impressively. I purchased two to test out, and I will definitely be buying more.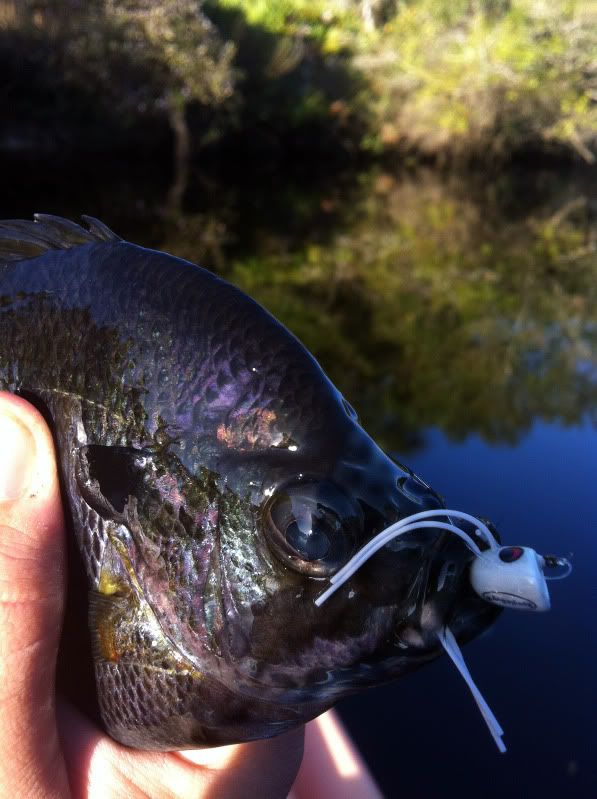 Most of the bluegill were in the 6-8 inch range with about six of them over the 8 inch benchmark. The bass liked a faster popper retrieve while the bream seemed to prefer a motionless popper twitched on about a 10 count.
I really enjoyed this stretch of river and spent just as much time enjoying scenery as I did fishing. I saw turtles, pileated woodpeckers, many species of wading birds, and a few raccoons. I surprisingly did not see a single alligator, likely due to the colder weather. Overall I managed two small bass to go with around two dozen bluegill in 4 hours of fishing/sightseeing.