Home
›
West Central General Fishing & The Outdoors
11/5/16 & 11/11/16 Skyway grouper... 28 is the magic number.
wojtek9321
Posts: 74
Deckhand
11/5/16 Saturday beautiful weather and seas. Took mom out. And a little about mom... she's caught more fish than half of the people on here in her life. She's a lung cancer surivor and loves being out on the water even though she doesn't have the energy to fish much anymore. First fish... a huge manta ray on white grouper jig with white plastic. I thought it was snagged but then it took line out when I stopped the boat and shocked me. 15 minutes after the first grouper trolling which made the day... 28" gag caught on the same white jig with a white plastic behind a planer. Not bad for being 2hrs into our fishing. Caught 5 more shorts (4 gags/1 red) on a golden spoon behind a planer. I ran out of grouper jigs experimenting and keeping the tackle in the strike zone. It's easy to lose them in the shipping channel if you want to be in the strike zone lol so the spoon was all I had left. The spoon did good producing hits but they were all short 10-18". The white jig and white plastic only had that two hits that produced the manta ray, and 28" gag. I trolled the jig and plastic along with Mann stretch 30s for probably 12hrs total across a couple of trips in the summer, never a hit but the grouper just weren't there in big numbers yet and lazy.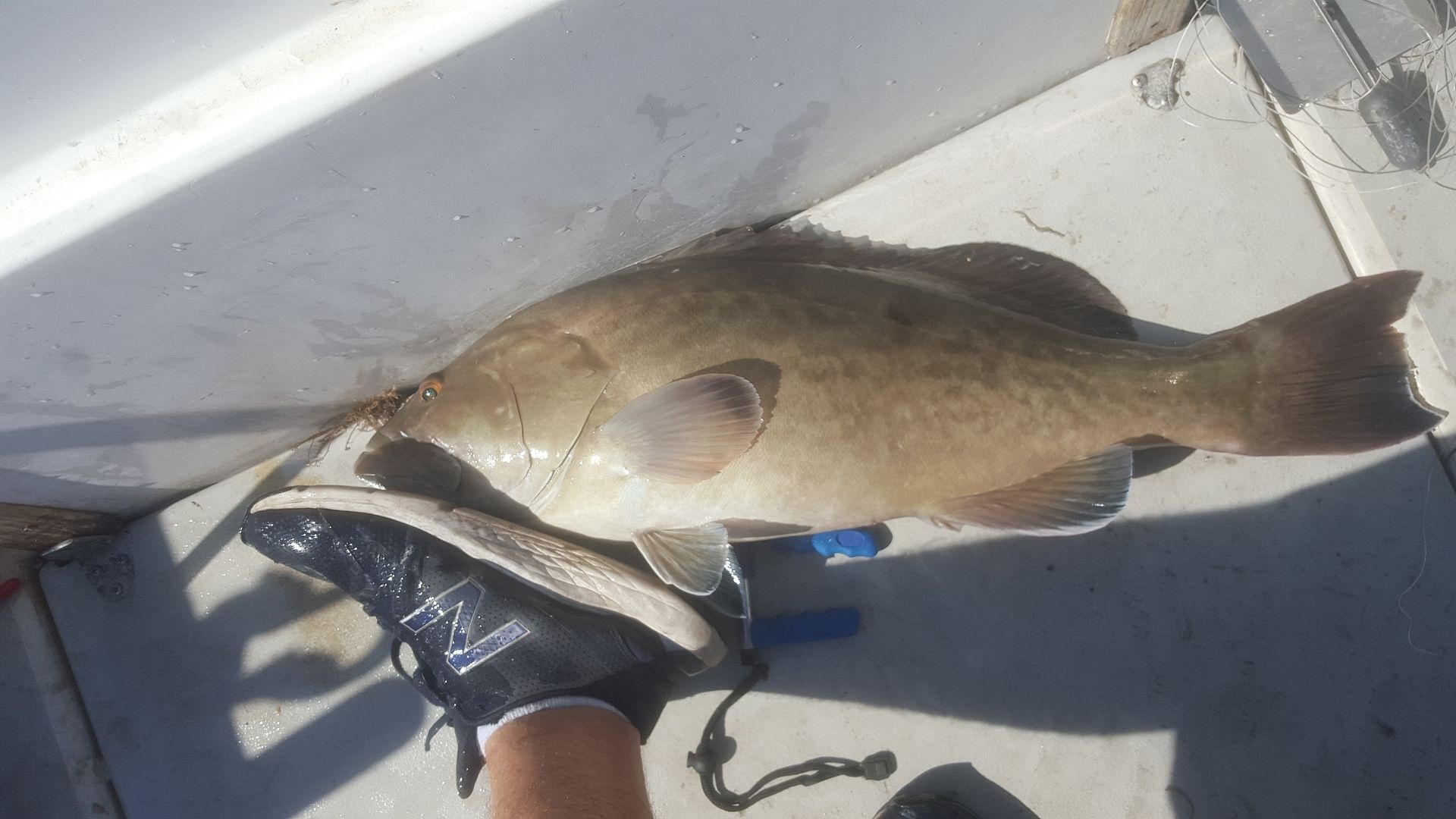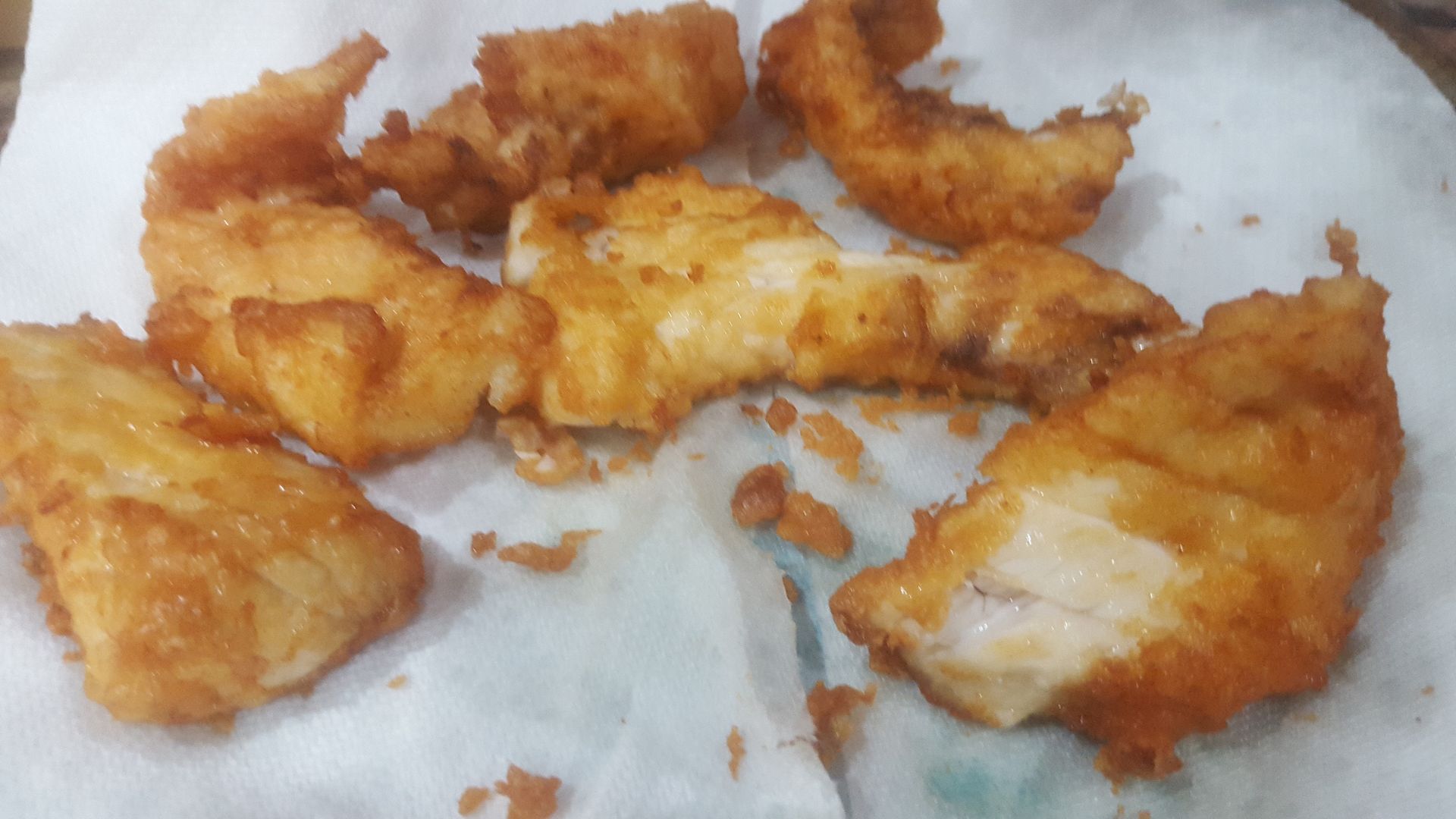 11/11/16 Trolled with some new tackle on a solo trip. My technique was getting a little better and I had a previous route I followed that help me stay on course. It's kind of tough trolling for grouper solo but with practice it'll get easier. I targeted 28-35' of water and had multiple hook ups on the white jig and plastic. First caught was a 28" gag less than 30 minutes into the trolling. Then a 18.5" red grouper which didn't even pull drag just had the rod tip dancing... so close to 20"! Followed by a very short gag. I managed to lose one "keeper" along with my tackle last. I hooked up... reel in for 20 seconds while feeling a fish pull drag like the 28" one did. Had to stop reeling to take care of the wheel and when I got back to the pole, the fish was down at the bottom and snagged pulling line out. Within seconds the line snapped. Who knows what was on there but fought like the groupers did, not like the manta ray. I had a 3rd pole riding shotgun 100' back with a #2 planer 10' of 100lb mono leader and the largest silver clarkspoon. Not a kingfish, spanish, or bonita hit.
11/12/16 Took wife out for a relaxing cruise... did talk her into letting me troll for 2hrs but that was without a bite. Saw 2 older fighter planes flying just feet from each other in formation, that was nice. Weather was just great... all days. We hit Fish Tales and had some drinks before heading home. Hope you all had fun.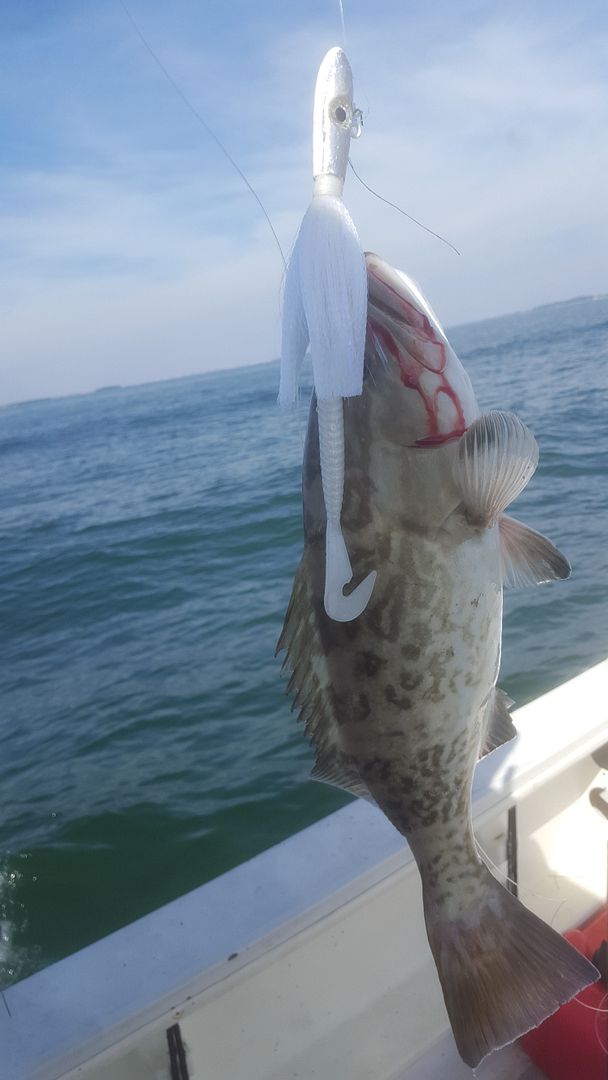 Wojtek
The Fleet
1989 Chris Craft Seahawk 215
2004 250HP Yamaha HPDI

2000 Polar 1886 Saltwater Skiff
2000 90HP Yamaha 2S