Home
›
Big Bend General Fishing & The Outdoors
Waccasassa 8/28
Redbonz
Posts: 4,538
Captain
You gotta love this time of year. The Reds start coming alive, cooler weather is on the way and the fishing should just explode. Gator football is finally here, pro football is right around the corner, life is good...
Finally got a chance to get out on the water and don't you know the wind decide it want's to blow also.. It's been quite a while with the heat and everybody wanted to go Scalloping..
East wind and a pretty good tide and it's going to happen..
To breezy to pick away at the Trout so me and Mrs Bonz hit some points and creeks. From morning to high tide we got into some decent Reds until top of the tide. After tide turned is was like no way. Could not buy a bite. Called it a early day with 14 Reds and all but three in the slot limit... Spoons and spinners was the only thing that would call them up..
A couple pictures, enjoy....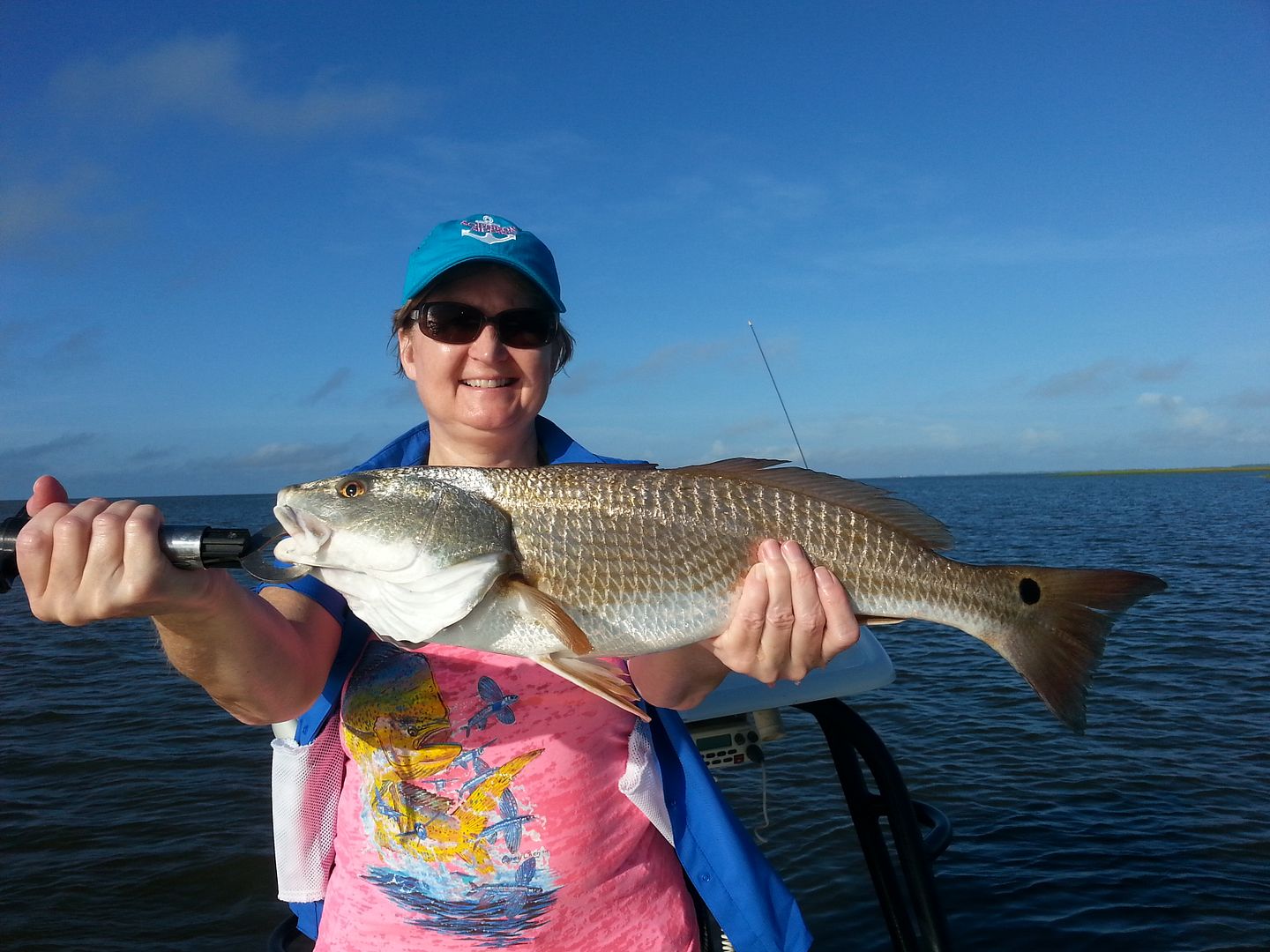 If it don't fit force it. If it breaks it needed replace anyways. :banghead