Home
›
Southeast General Fishing & The Outdoors
FPI Offshore Late July/August Reports
BacDoc
Posts: 704
Officer
Haven't posted a report in a while and I guess if time lapses you have to re register and I had a password/user name problem. Anyway here's a few reports from the last few times out of Ft. Pierce Inlet from late July to last Thursday.
After June I usually never go out past 100' and usually just bottom fish the offshore bar in 80'. Experience has taught me that chasing that killer weedline or rip out in deep water usually ends up burning gas with little more than small schoolie phins, bonita, barracuda and sharks. We usually get more dolphins on flat lines when we bottom fish then my buddies that go miles in search of Mahi in late summer.
Snapper bite has been solid since spring and we managed to get some decent size dolphins, kings and cobia. My friends who free dive have been killing cobia on every trip but for me this has been the slowest summer for cobes.
Grunt chunks and sardines have been my bait of choice and live goggle eye caught some nice ones too. I use long leader - 15' 40lb flurocarbon and circle hook for the snapper. Best bite has been when tide is running the right direction from the south with lite ESE wind. When tide has us using 4-8oz to hold bottom the bite has been best. Our worst trip of summer was last Thursday, full moon with absolutely no current and we still managed a few mangos some big seabass and big kings.
Didn't get any trophy snapper except one ARS hit 13lbs on the boga. Earlier this spring and summer we would have problems getting bait past thos ARS.We had some days the yellow tail were there but haven't caught one this August. Ever since about 2 weeks ago the sharks have been thick and last thursday it was pretty bad. Think that slack current makes the shark bite worse.
Here's a few pics from our last few trips.
Last thursday was no current and snapper bite was off but we got a few mangos and some big seabass. Smallest one on this table was 14" and that's pretty big for around here.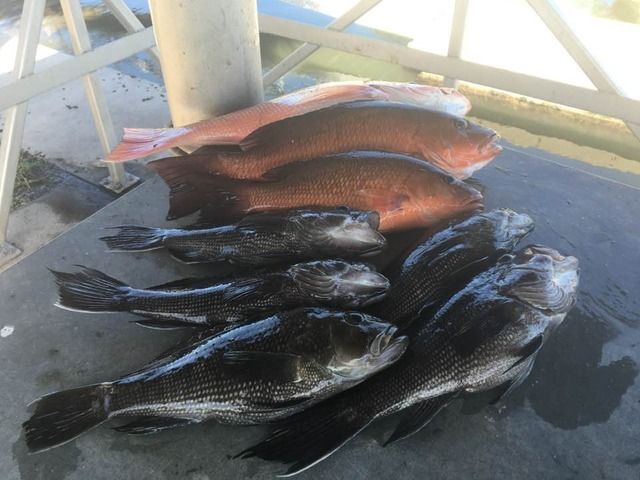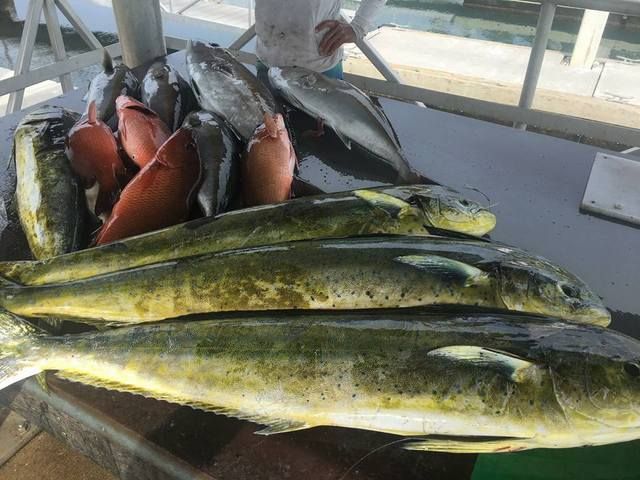 My boat anchored up in 80'
Caught a lot of muttons at this size all spring and summer but last thursday not a single mutt.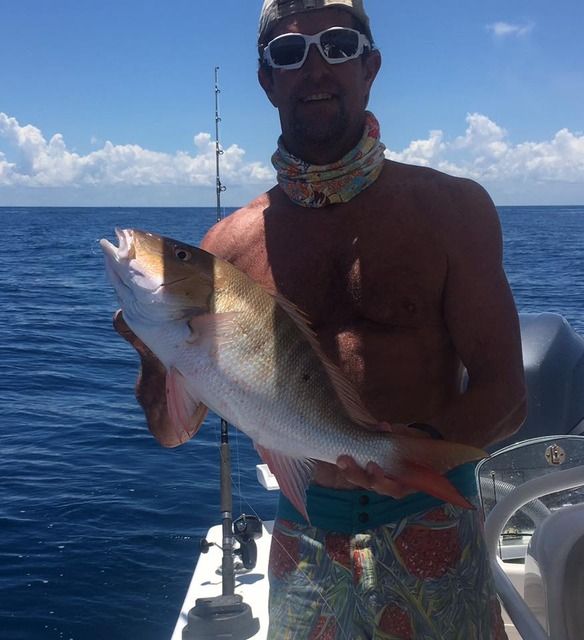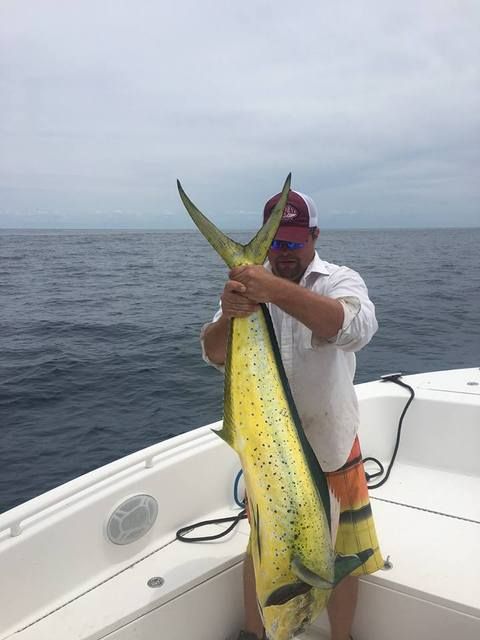 Me and my main fishing buddy Big Wave Dave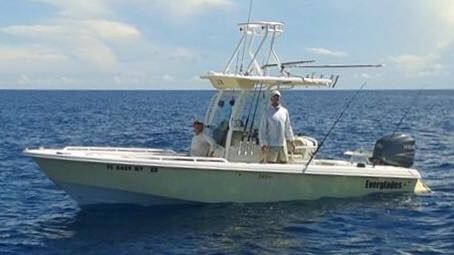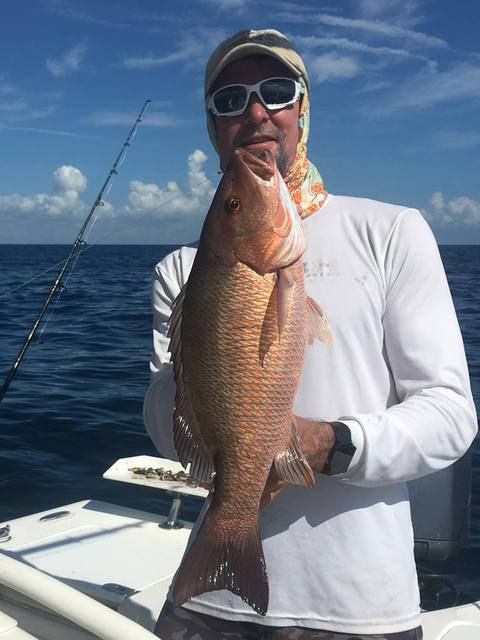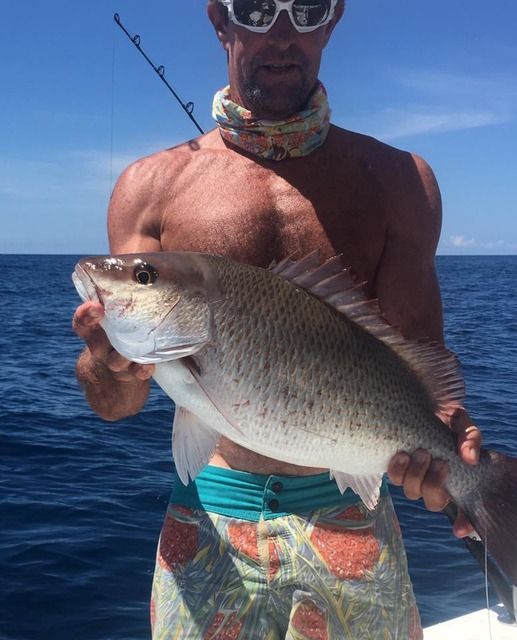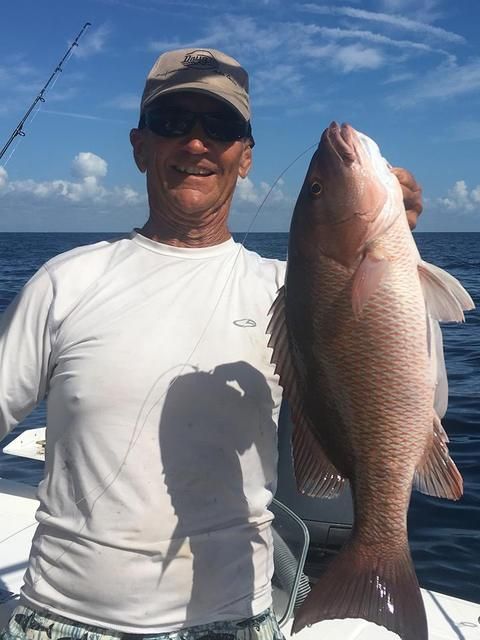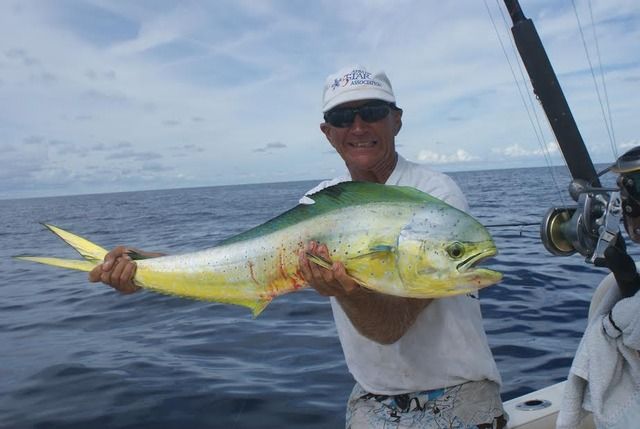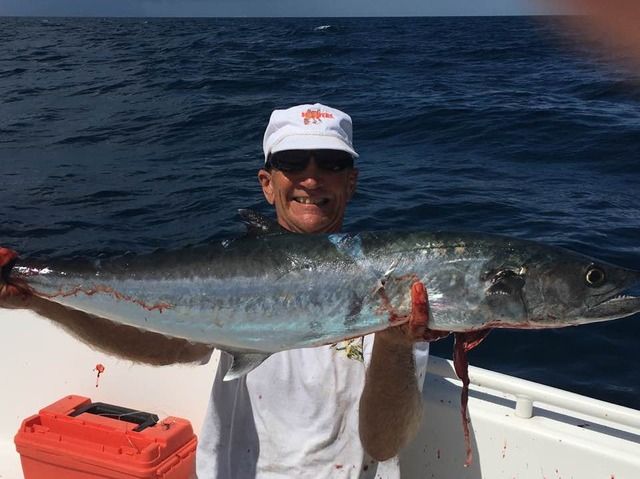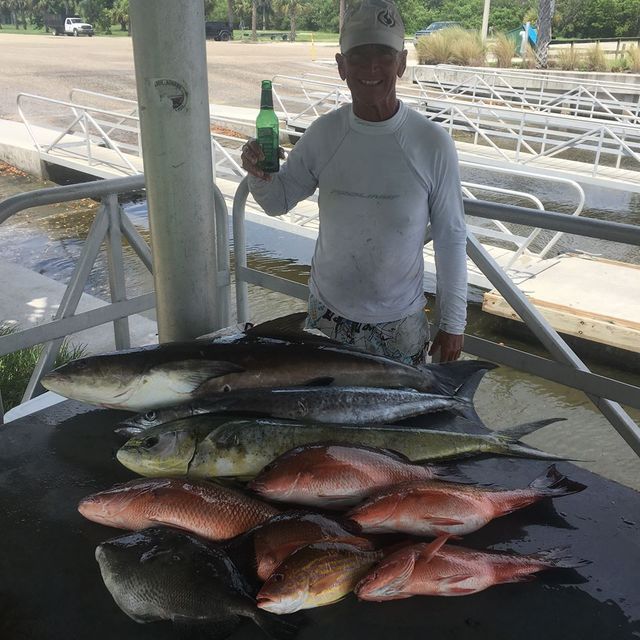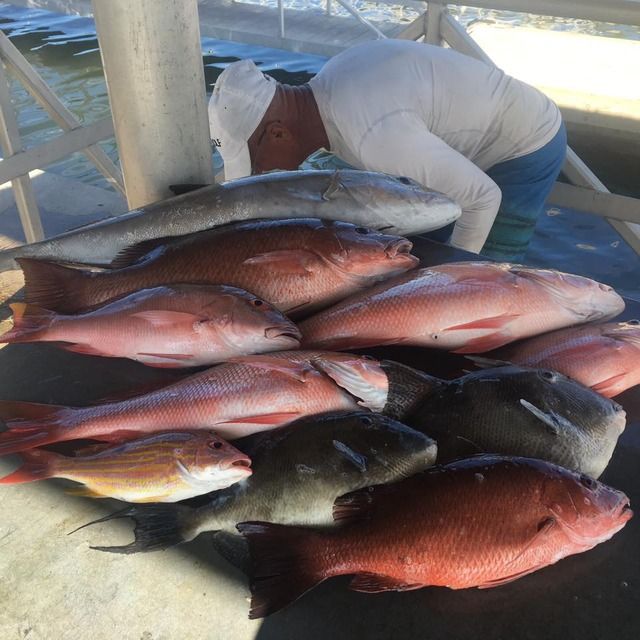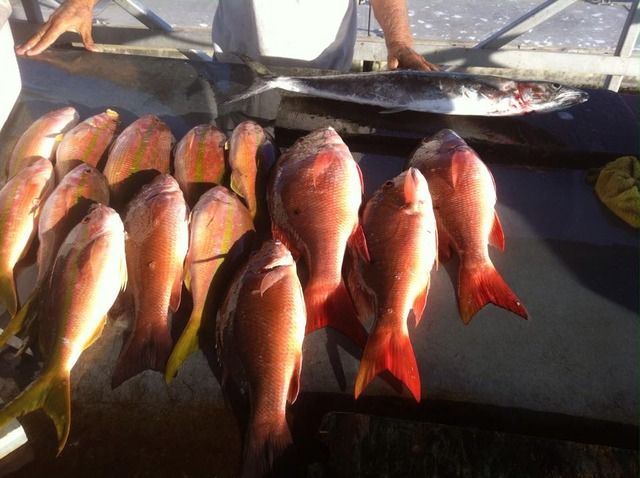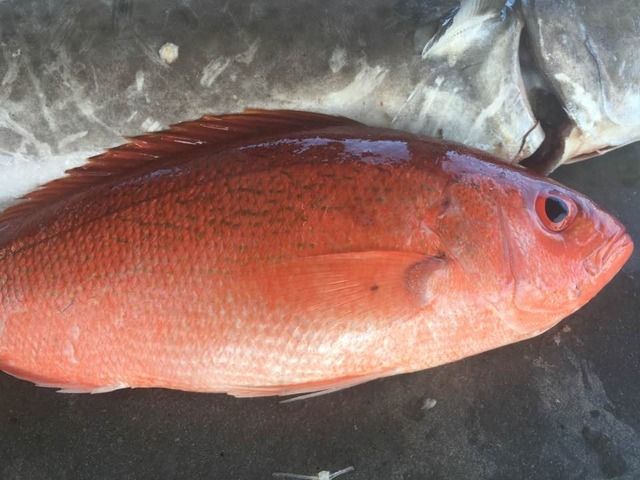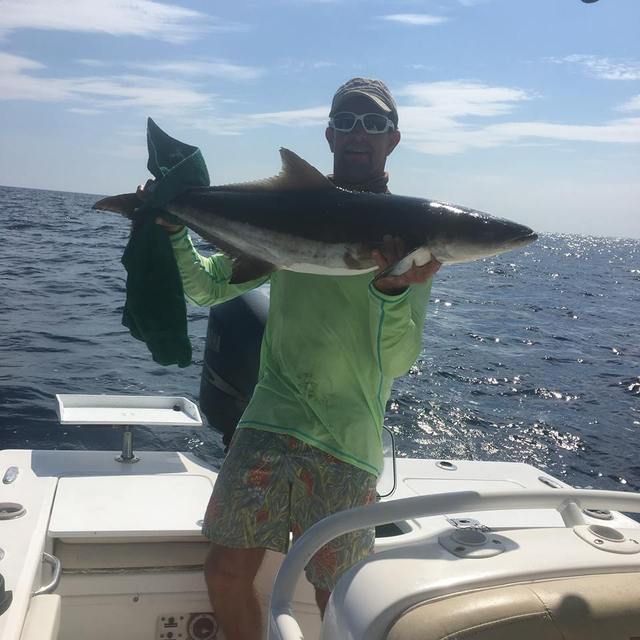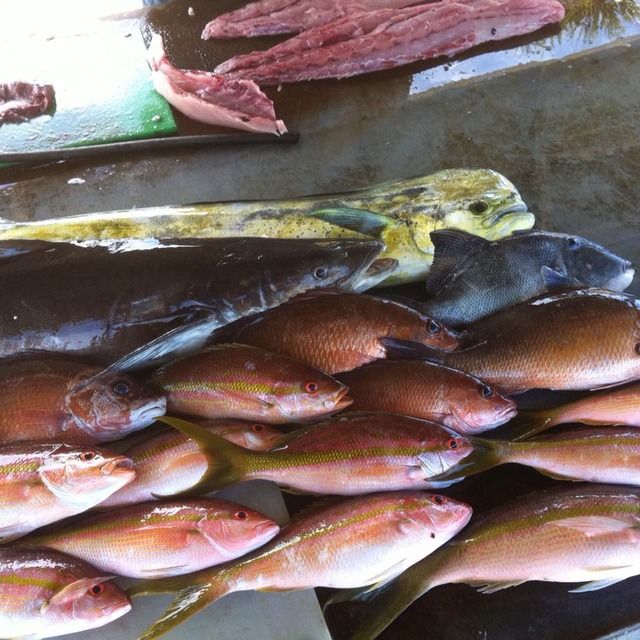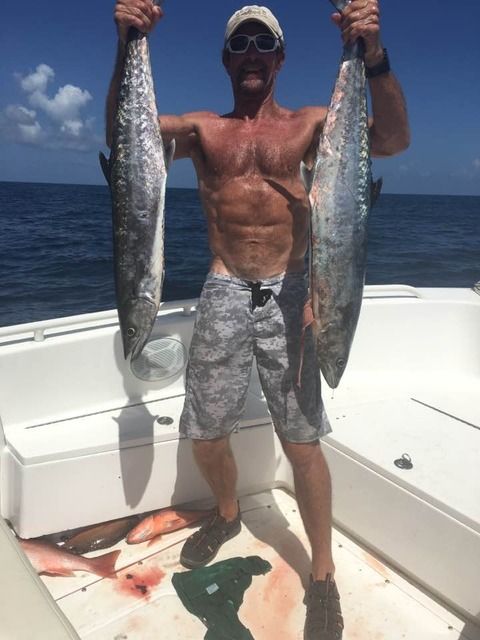 It has been one of the hottest summers I can remember