Home
›
East Central General Fishing & The Outdoors
3/4 th's the way there...
duckmanJR
Posts: 21,265
AG
I will put yesterday in with today. Some here think every day is good...and generally a day out fishing is good..BUT..:wink
So, yesterday I get out and hit a Trout spot...nothing...Stayed in it a while feeling sure that the conditions looked Ok.
Well, apparently not! I go to another trout spot just as the sun is cresting the horizon... and here is where it all goes sideways..and I know it is going to be a tuff day for me. As a guy who has worn glasses his whole life...the sudden realization that you have forgotten your sunglasses is one of "those" :banghead moments. I had walked back in my den to turn off my TV (watching weather channel before I leave) and had my sunglasses in my hand...instead of around my neck like always...set them down to turn off the TV...and never picked them back up. Well, I jumped off a snook..and my only catch was a ladyfish and a jack. Water was trashed and I decided that I would poke outside to take a look if any bonita were around. It was flatter than day old soda out there but there was nothing going on. Headed home to do my engine oil change.
Today, the wife gives me the " Do you have your sunglasses dear?...and your phone? "
She seemed sweeter and less sarcastic 40 years ago.... :grin
Afraid of yesterdays trout spot I go to last weeks spot but get a jack a snook and a......sheepshead :huh Dirty water I guess?
Keep at it and at the third spot get a trout....they seem to be the harder fish to get right now. It was early and I headed off on the search for a Red...and got lucky. A decently clean piece of shoreline...with a few fish. I got 3 and got a couple refusals and had one get the bait without getting any hook.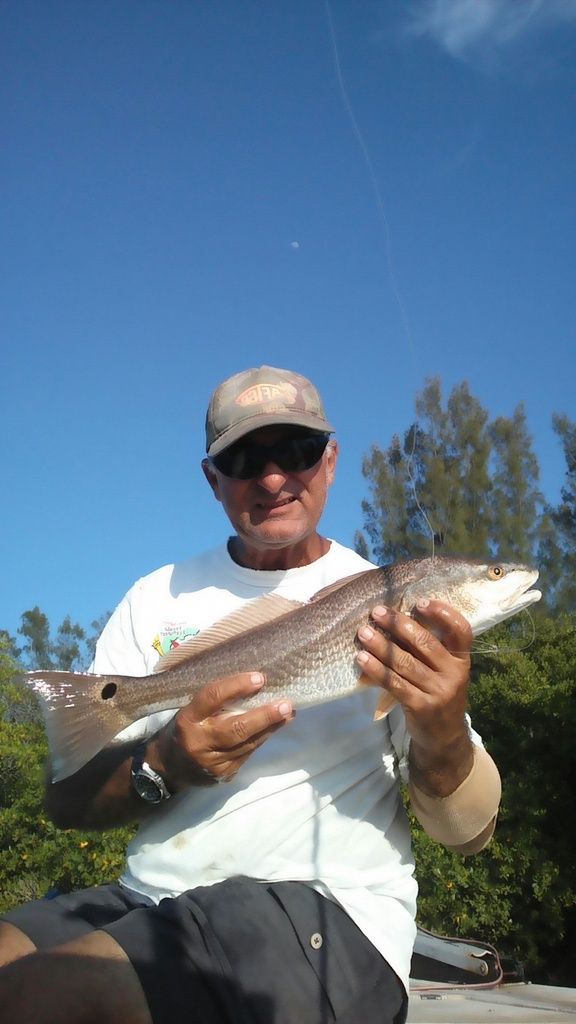 The first one...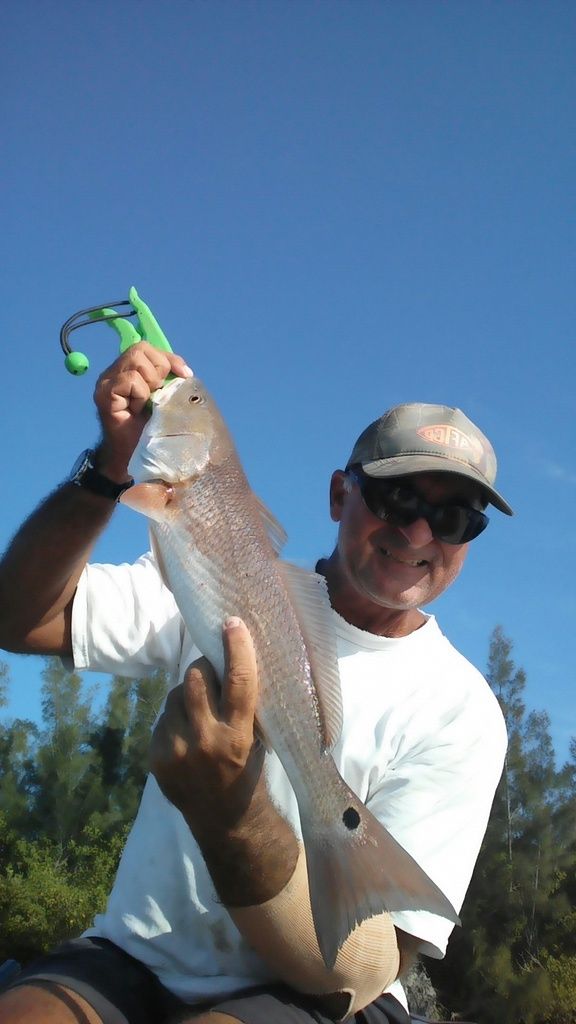 put #2 on the gripper so I knew one from the other...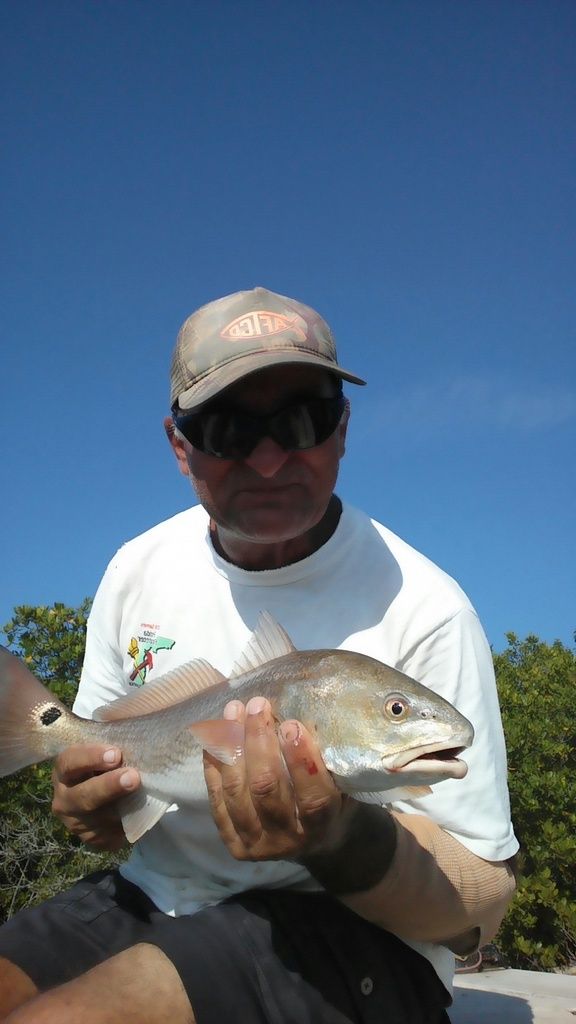 and this was #3
So, I am now 3/4 the way to my goal of 100 this season....
There are many roads to travel
Many things to do.
Knots to be unraveled
'fore the darkness falls on you