Home
›
East Central General Fishing & The Outdoors
A pretty good day
duckmanJR
Posts: 21,265
AG
So, Michael (topwater guy ) convinced me I should try to put in at yacht club despite it being day two of mini season. When I got down to the river I was surprised that there were only 3 trailers in the parking lot...and 1 was Michaels! :grin
I hit my first spot and while I was expecting a snook...I got a nice Trout...but then got a little snook. I didn't want to waste too much time so I ran towards a couple spots that might have a Red...threw plastic since it was way too early to see. Nothing... Moved south and stopped to chat with my buddy Chuck the crabber...who is throwing a cast net since crabs are pretty rare up here now.
I started looking around down south but the water was super dirty...and stinky. It was kinda like that smell back years ago when seagrass would get along the shore and bake in the sun...but since there is no seagrass...that's not it. I have a theory on it though.
Head to a spot that while had terrible vis < 8 inches max... I saw a Red wallowing along...and the second toss worked out.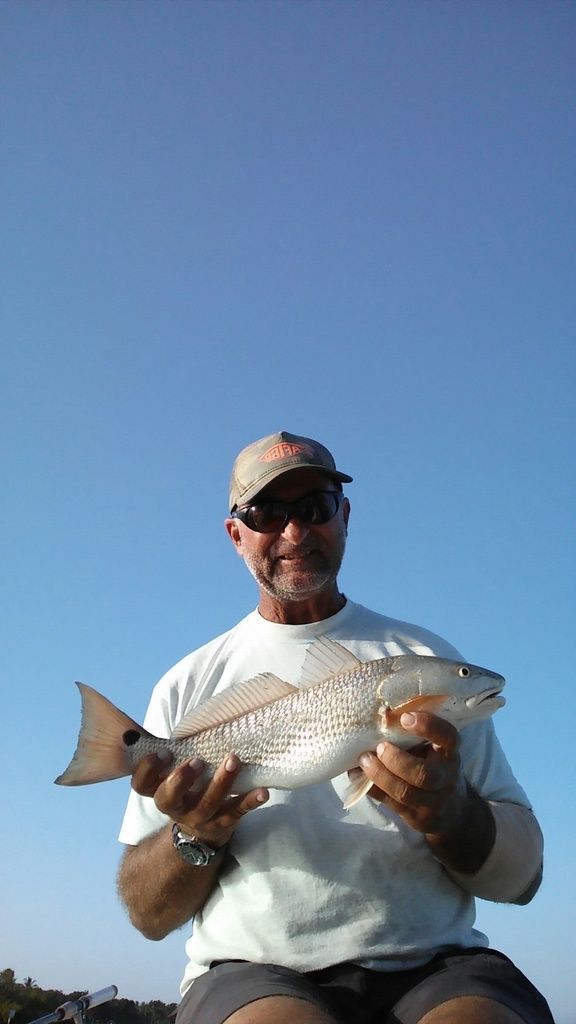 OK...So it is 7:50 and that makes #58 ... I have something I want to do. I get on the big motor and at 8:25 I'm in some nice clean water.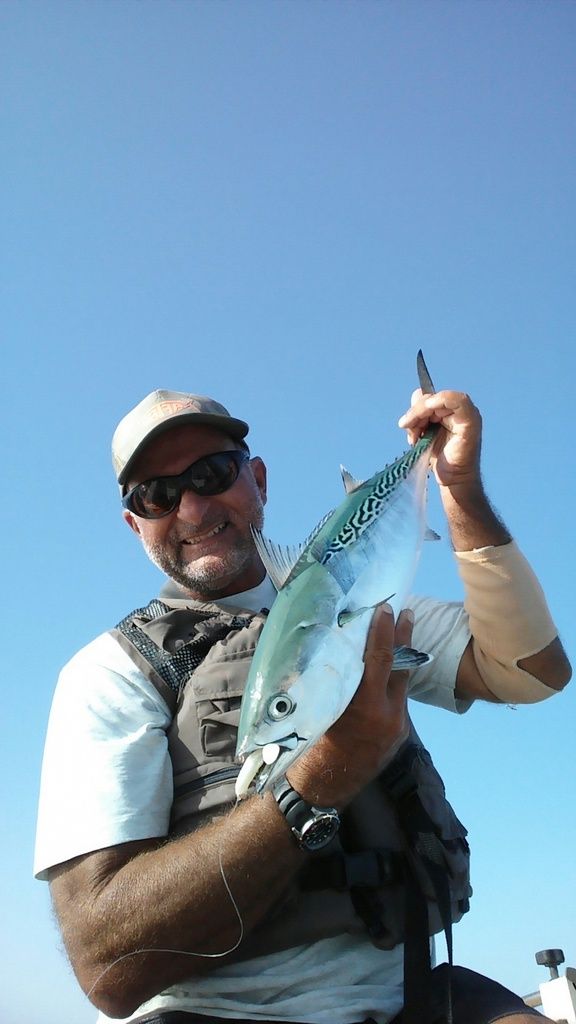 I get three of these on the CAL...
While out...I get to see a rocket launch...Clear skies make it spectacular! ...then a few minutes later...that rumble!
Holy cow...I spin up the big motor and run for the ramp... Had enough time to get home..get shaved and cleaned up and make it to the emergency Lagoon Council meeting.
Pretty good day.
There are many roads to travel
Many things to do.
Knots to be unraveled
'fore the darkness falls on you