Home
›
Southeast General Fishing & The Outdoors
Two weeks in Green Turtle

dpdash
Admiral
Posts: 5,359
Admiral
We have been going to the Abaco's since early 2000's, missing a few years to the boys baseball. We have stayed at every island there and really have fallen in love with Green Turtle. This years trip was not short of adventure and adversity. I had been working on the little things on the boat to make sure she was up to the trip, trying to do as much preventative as possible. A week before the trip I came home from a road trip not feeling well. Thursday night I woke up with a fever. Fri, Friday night, Saturday and it never went away. We were scheduled to leave the following Thursday am. As I'm laying on the couch, all I could think about was all the shopping/prep/work that still needed to be done. By Saturday afternoon I decided to go to the Doc in the Box. The only symptom I had was fever, nothing else. Got a great Dr who was concerned, thought it might be Gall stones etc.. Gave me a Zpack and said if it doesn't go away in 24 hours go to the ER. Sunday afternoon, no improvement so off to the ER we went. Turns out I had pneumonia and they admitted me. Great, how am I going to get all of this stuff done and still leave on time?? Spent two and a half days in hospital and gained TREMENDOUS respect for health care workers. Finally got released Tuesday afternoon and got the green light to go.
Wednesday was a whirlwind and by some miracle we got the boat loaded with supplies for two weeks. Crossed Thursday with light winds and seas.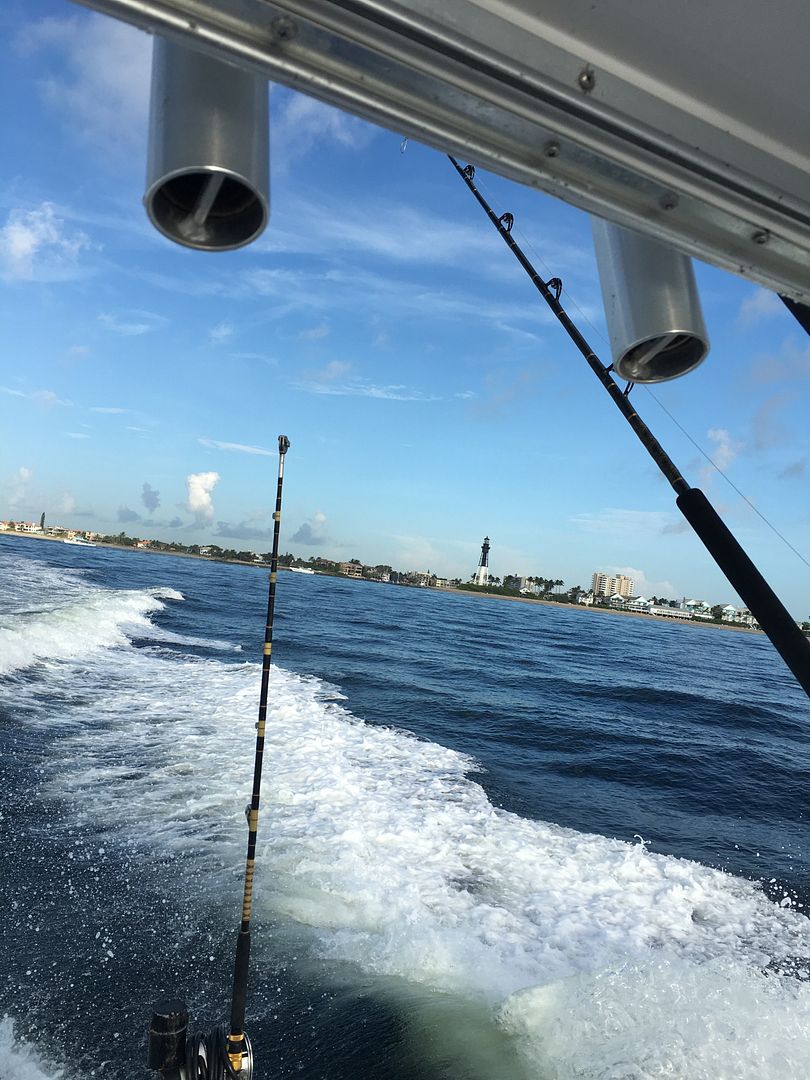 Got lots of help from the crew
My brother and his wife/7 yr old made the trip over for their first time in the Abaco's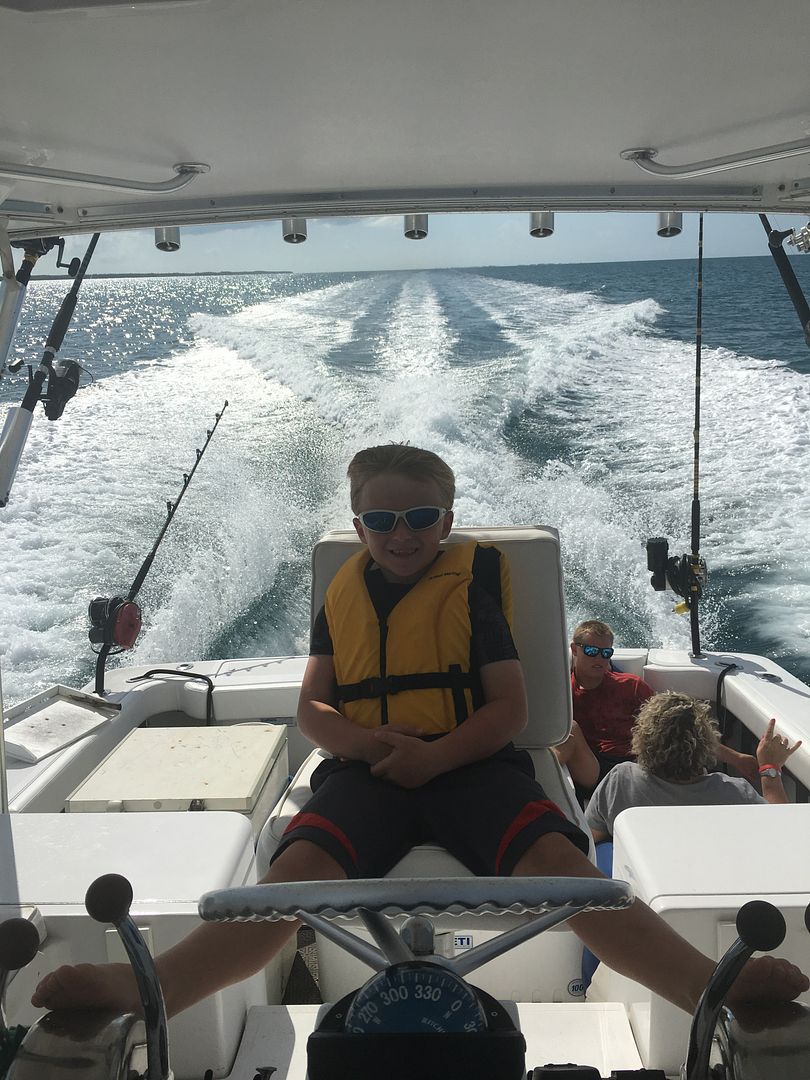 we were heavy and loaded down, after a long day we made it to Green Turtle Club and found our favorite slip #5 waiting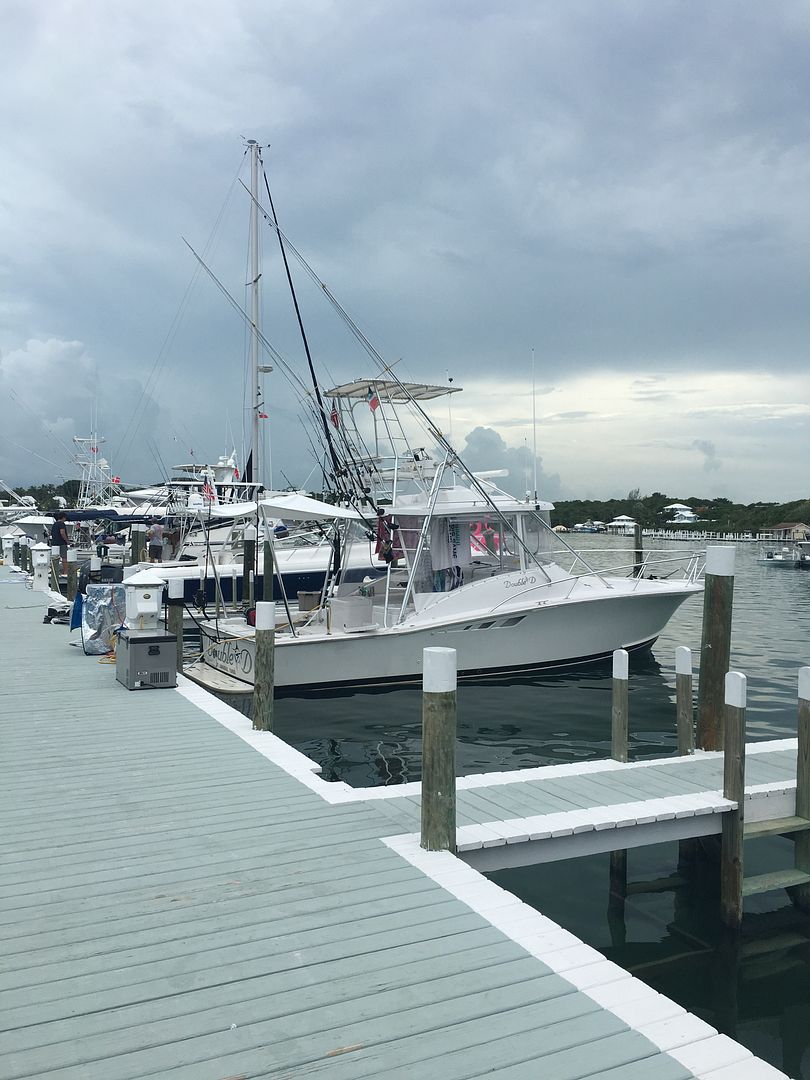 Always great to see good friends, Eddie the Rock, Justin, Wesley, Gary, Giselle, Don, Tracy, Debbie at the club. Skip and Robin were already there as well. We love the place and have come to really enjoy the people there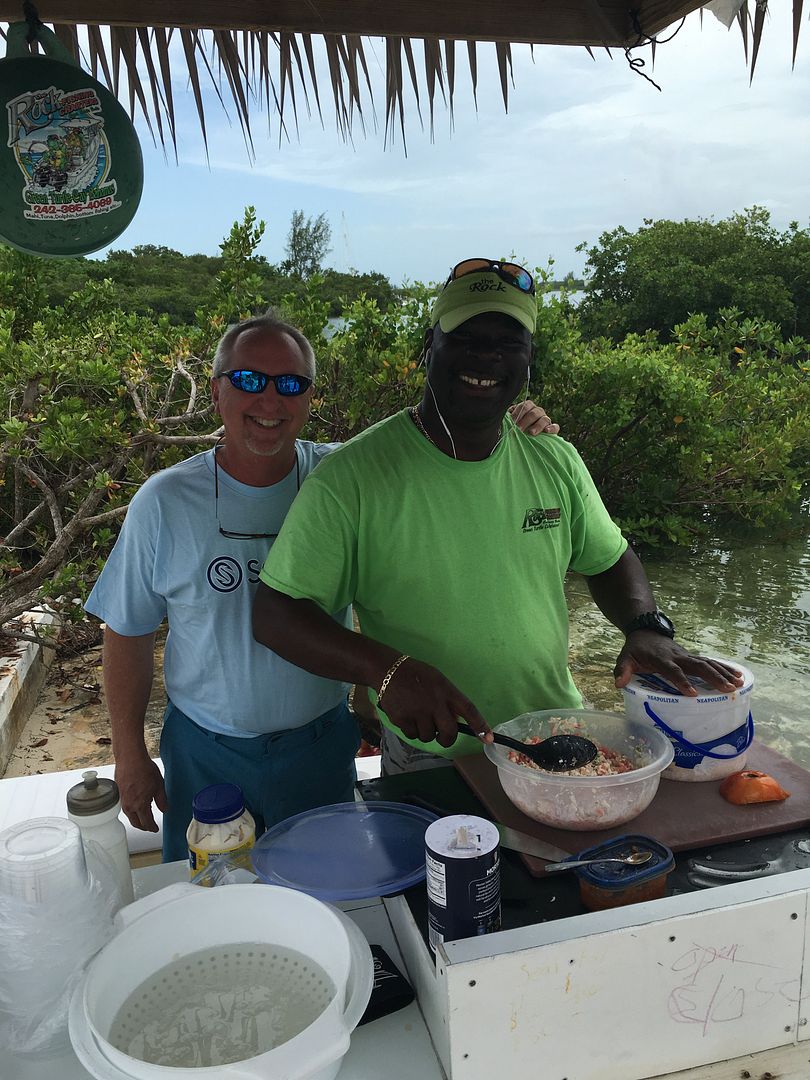 The next several days went as follows:
fish/dive/lunch at anchorage/fish/dive/dinner/ice cream repeat.
Mo Mo's Sugar Shack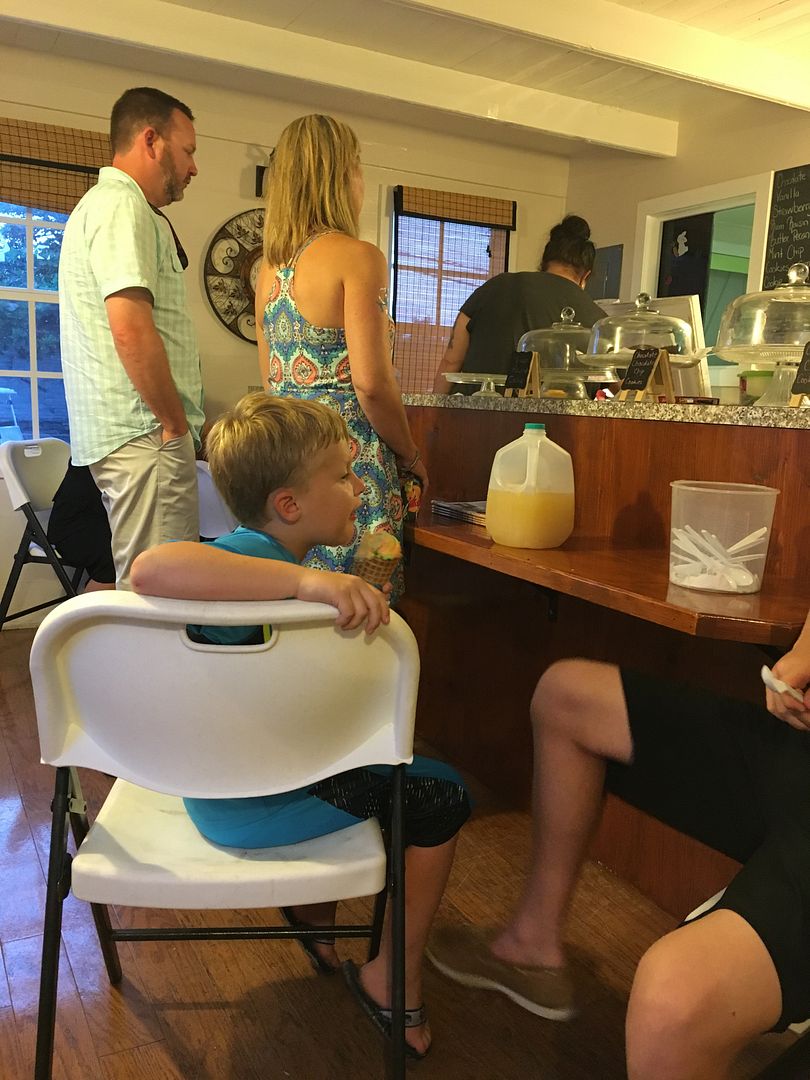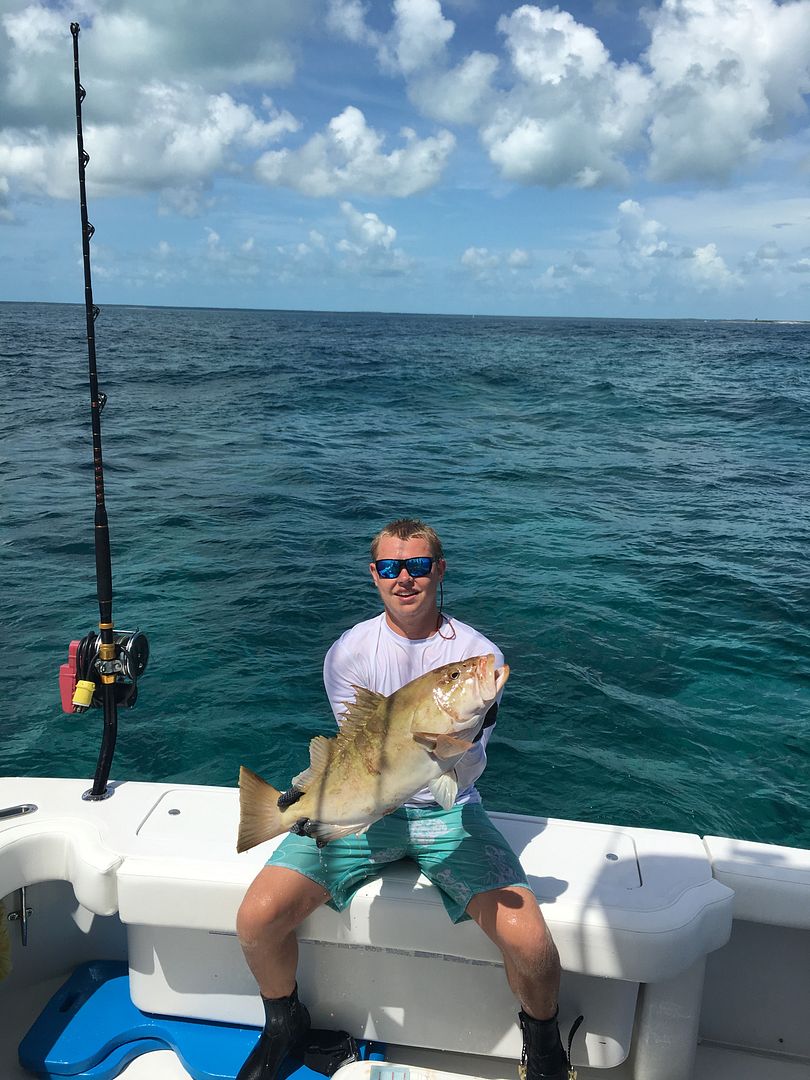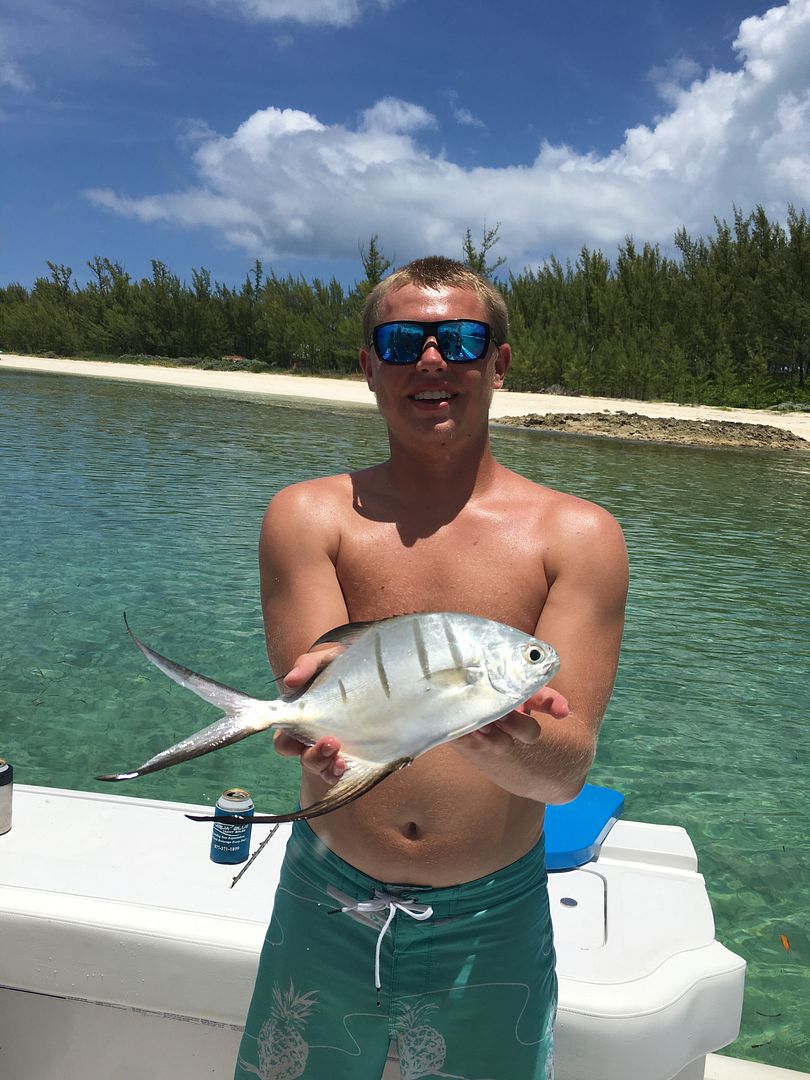 our favorite anchorage, Manjack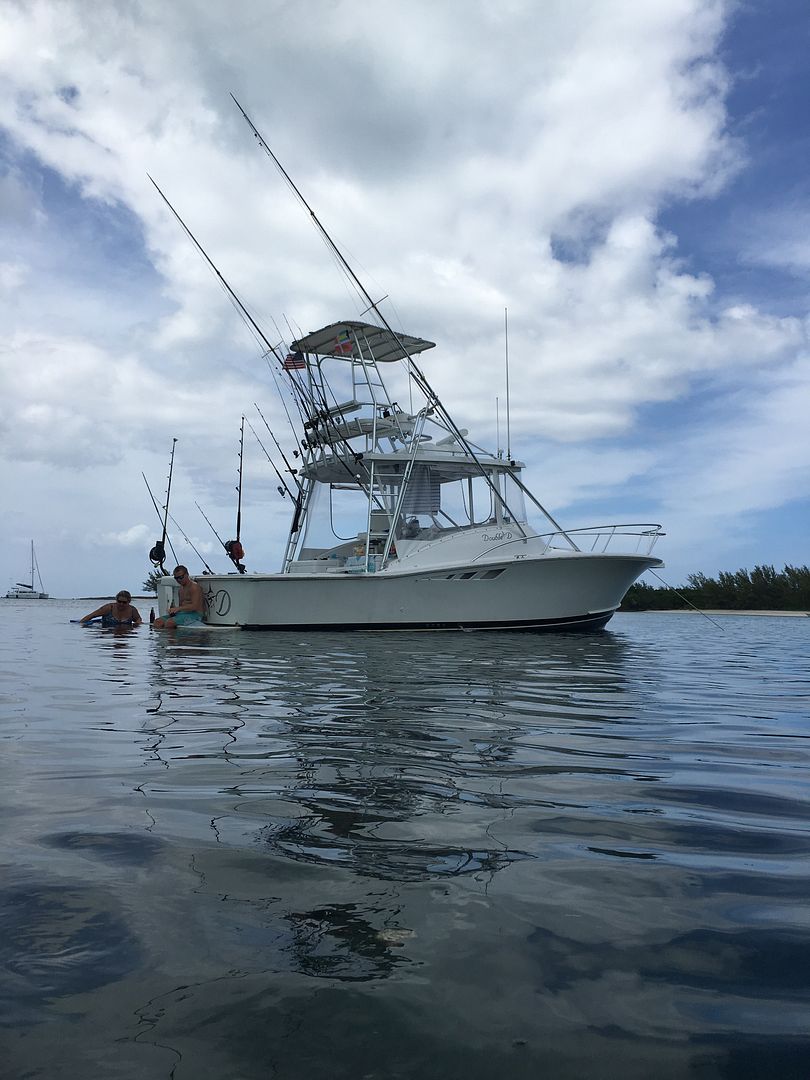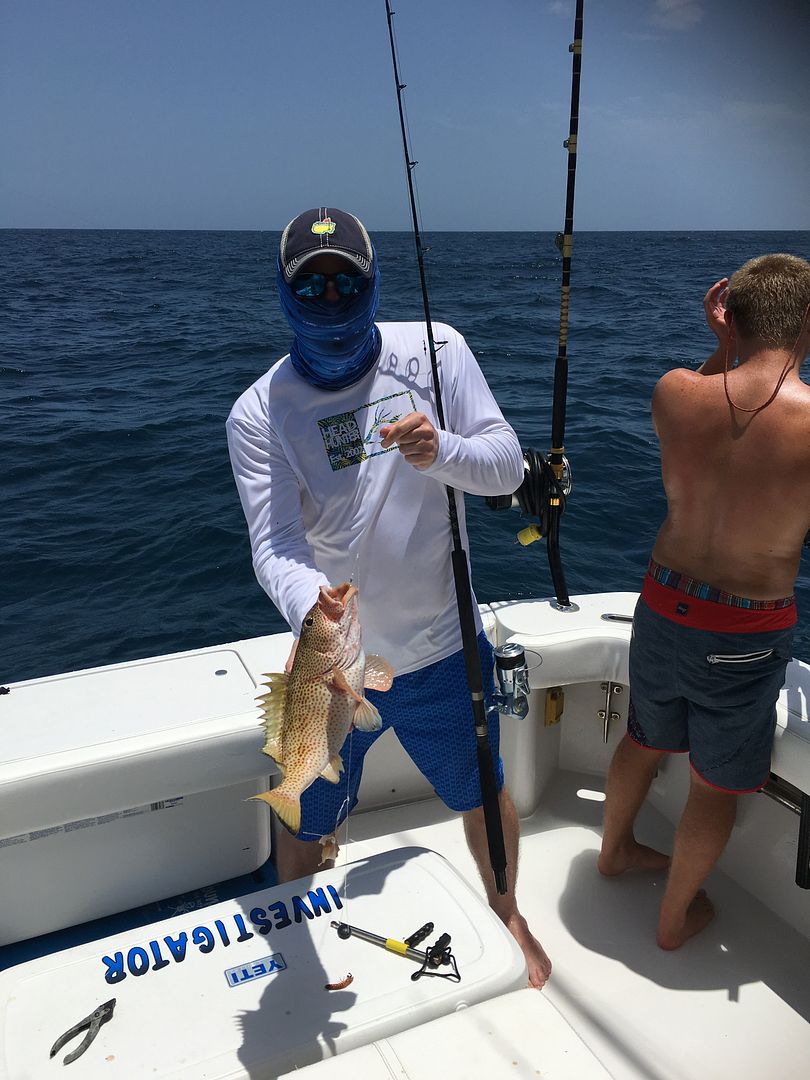 one day at Manjack, we had a turtle come up to the boat. We see turtles almost every dive but have never had one come so close. We ended up hand feeding this one squid and he hung out for almost 20 minutes, very very cool! We got lots of good pics and video.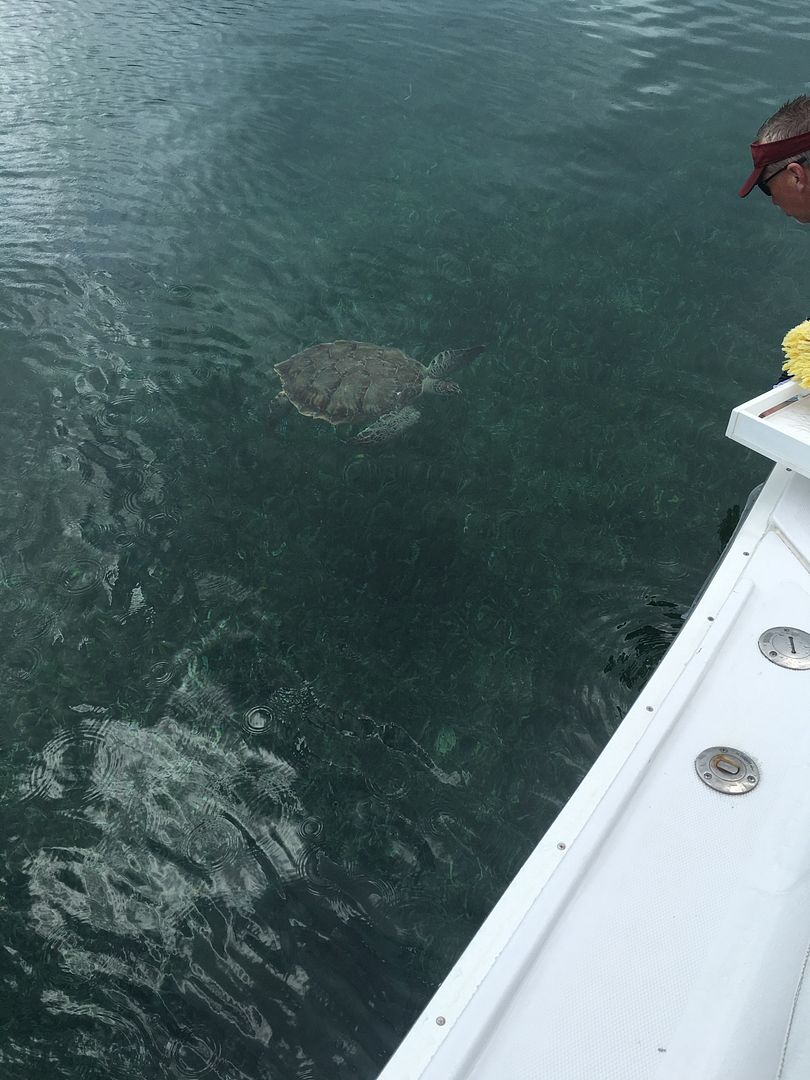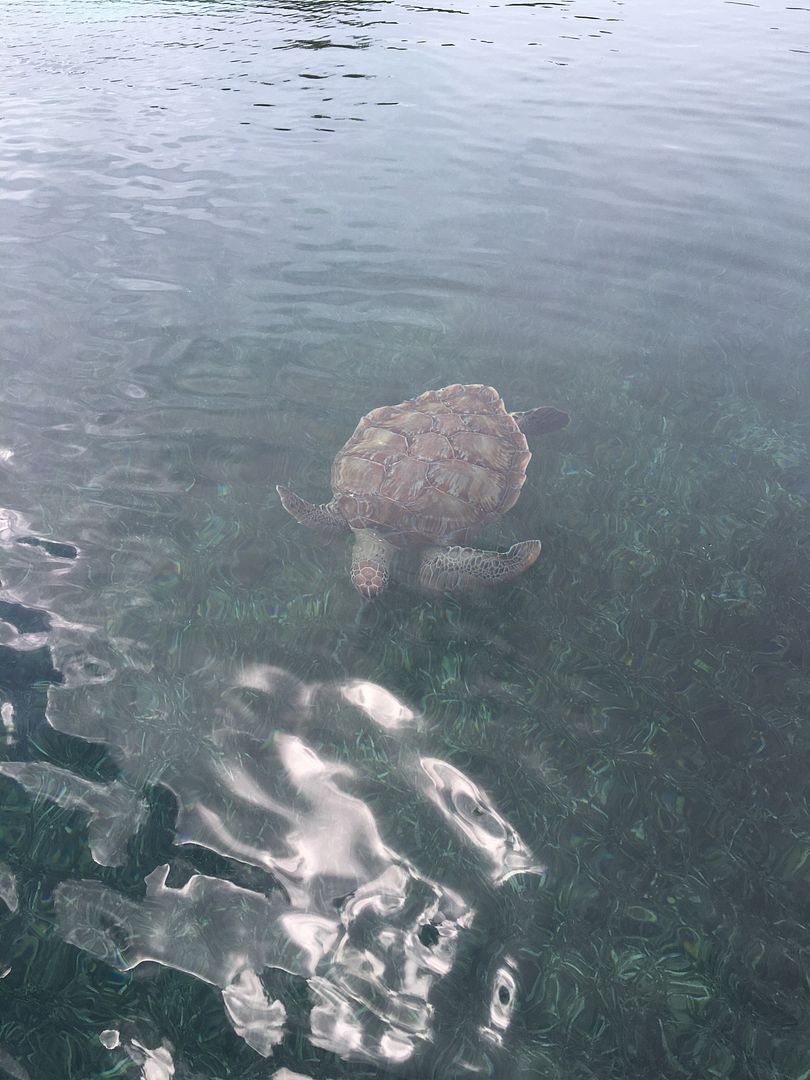 more spearing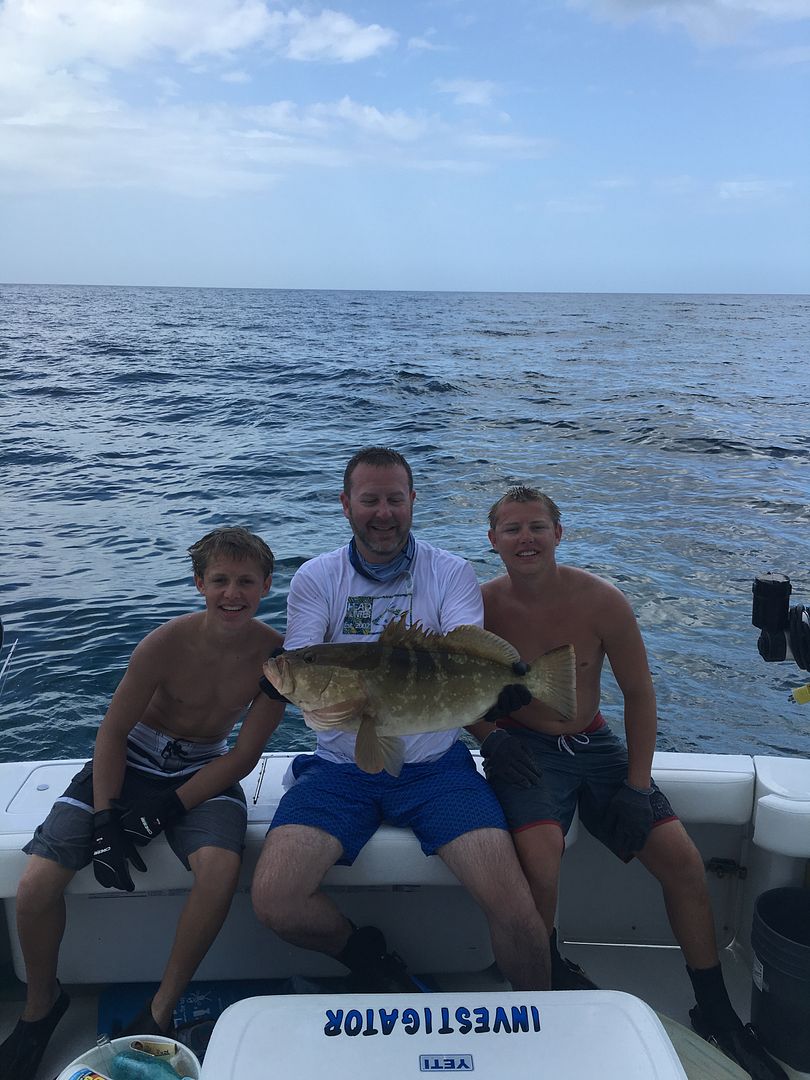 we went and saw the pigs on No Name, they are doing very well with lot's of little ones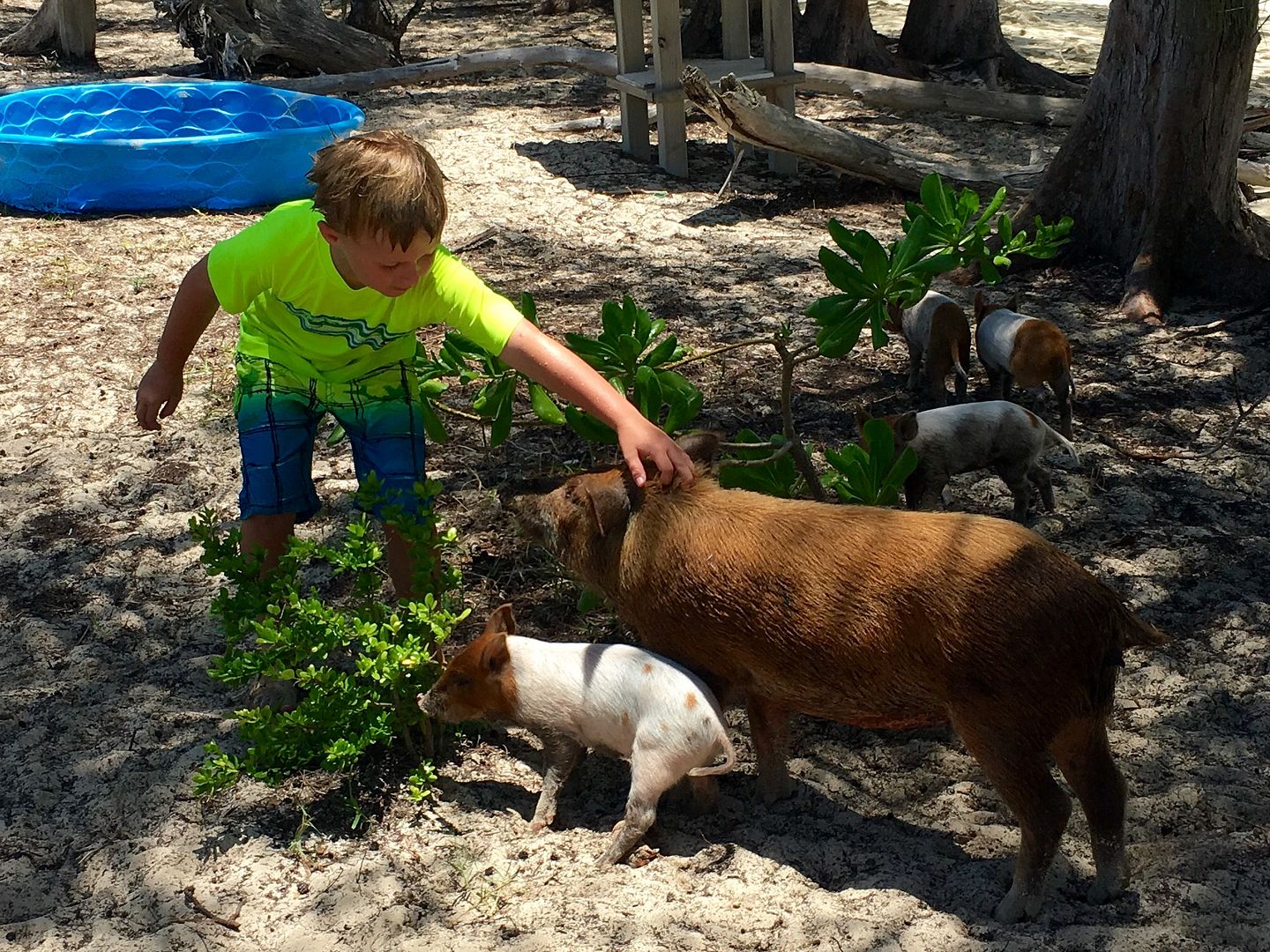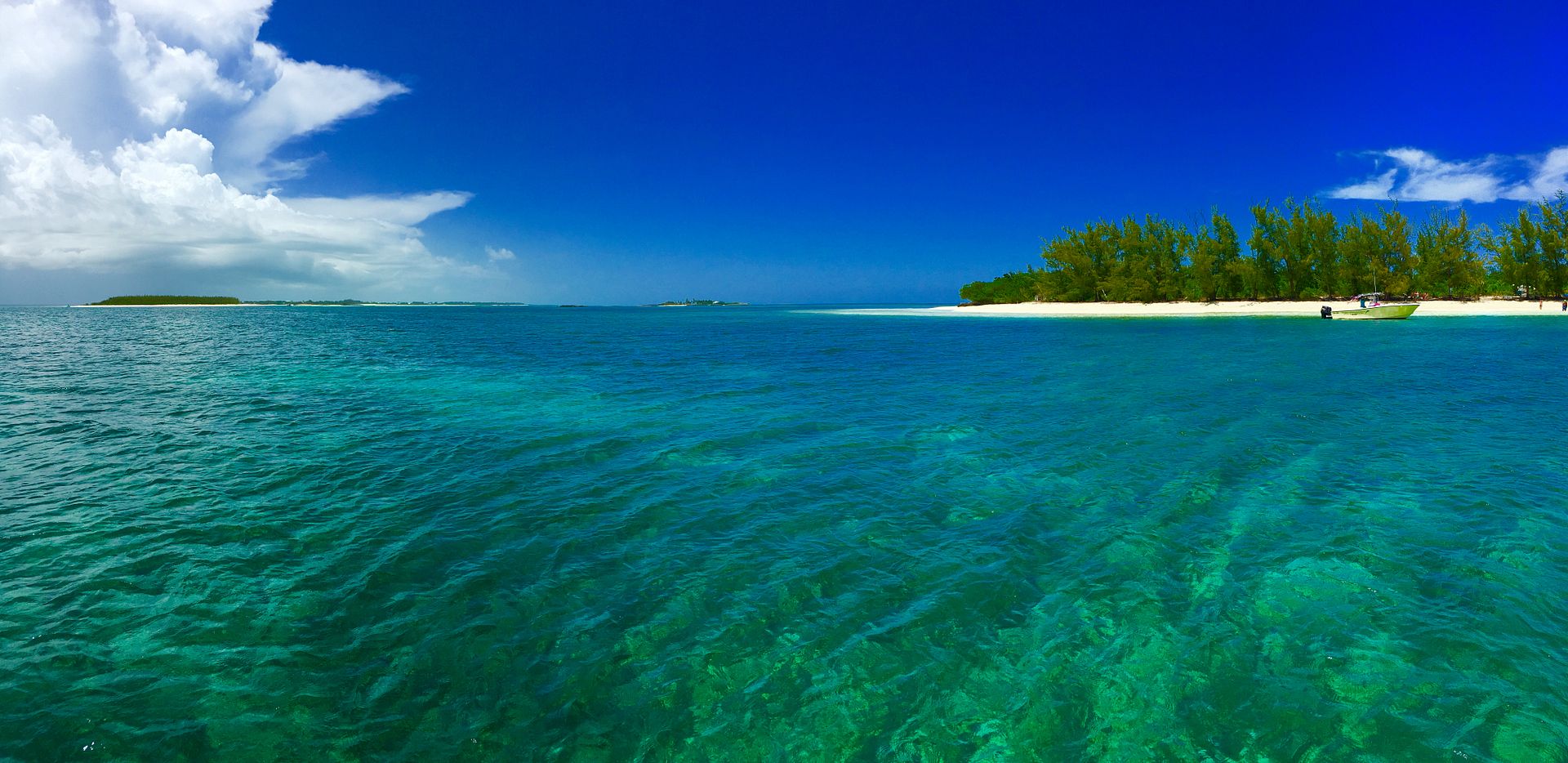 found some very nice conch for dinner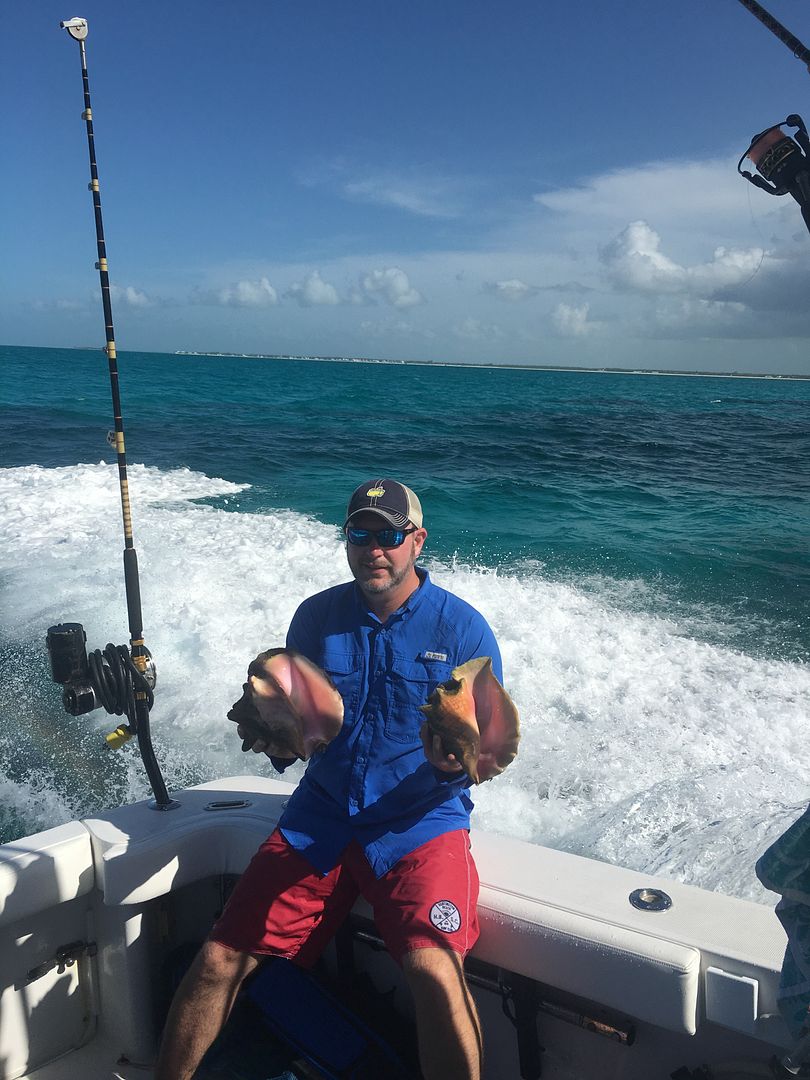 "I ain't scared"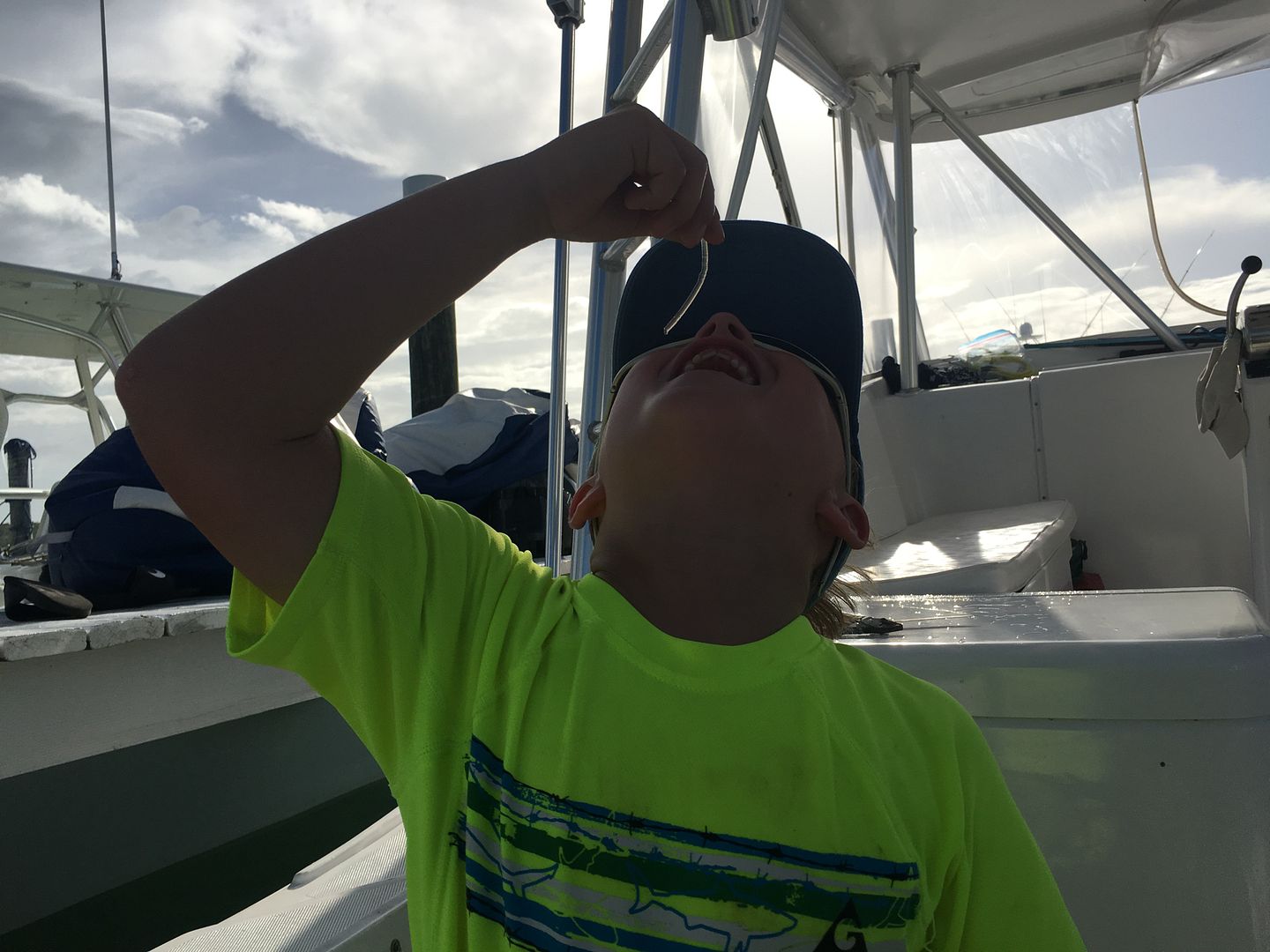 These guys powered up their rafts and took a spin around the marina with some dive scooters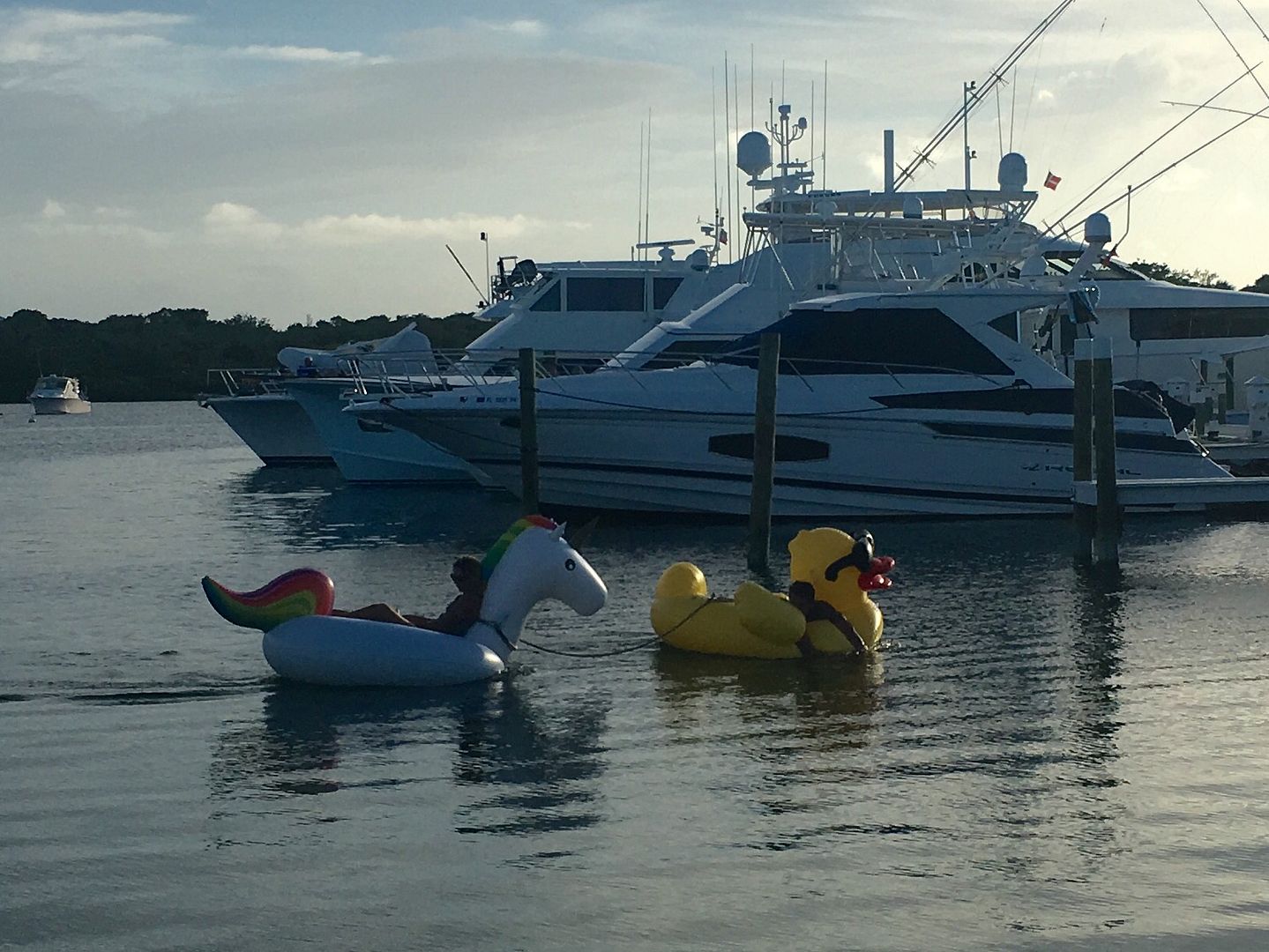 more Mo Mo's Sugar Shack
did a little mutton fishing, they weren't too cooperative but we found a few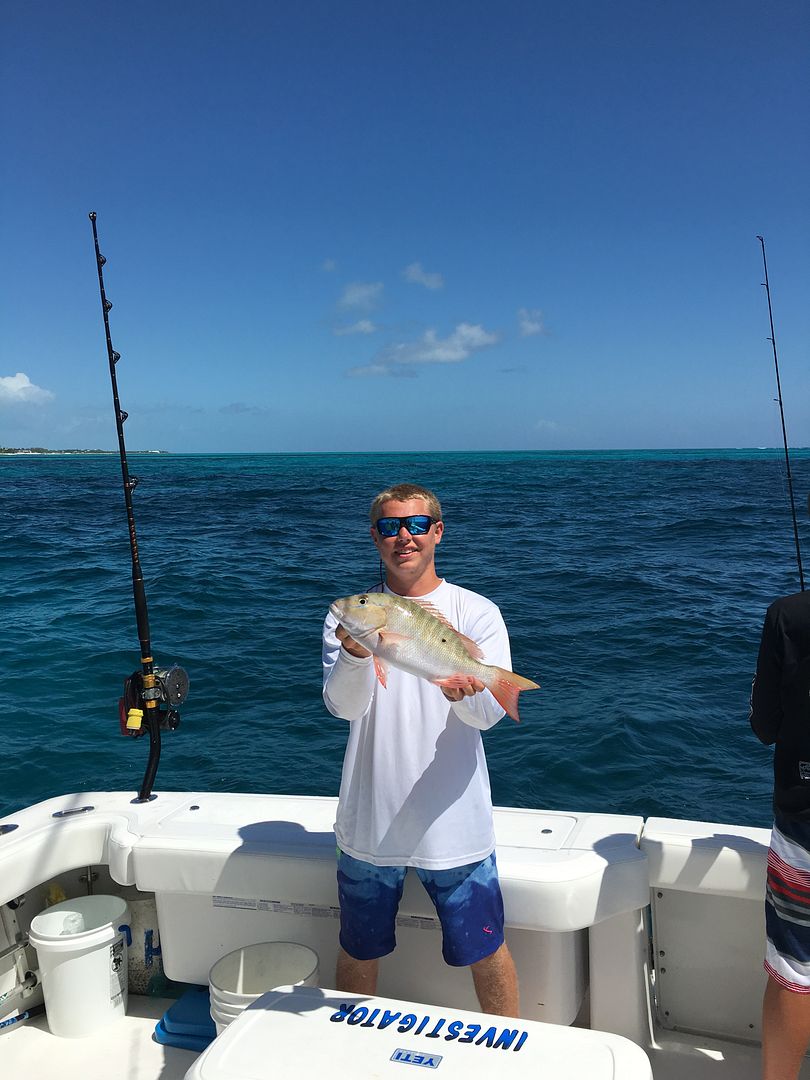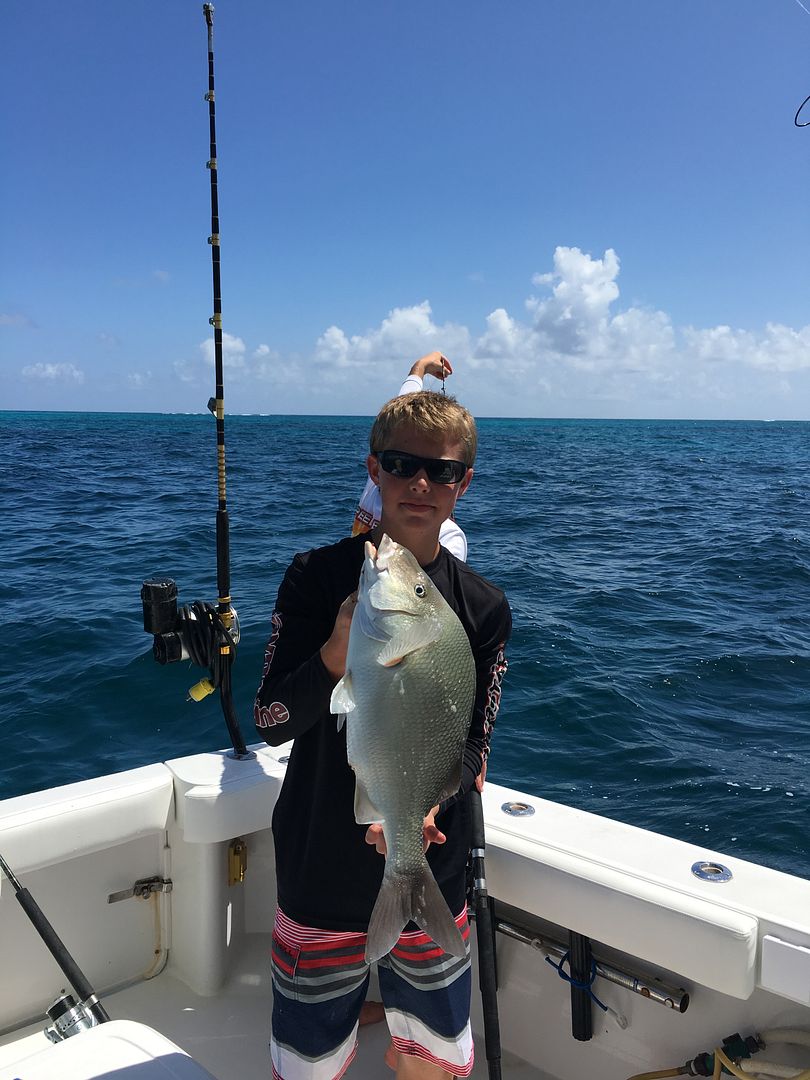 headed down to Hopetown and had a great lunch at Firefly, Jack lost his phone at the dock, I lost my glasses jumping in, it was an expensive lunch lol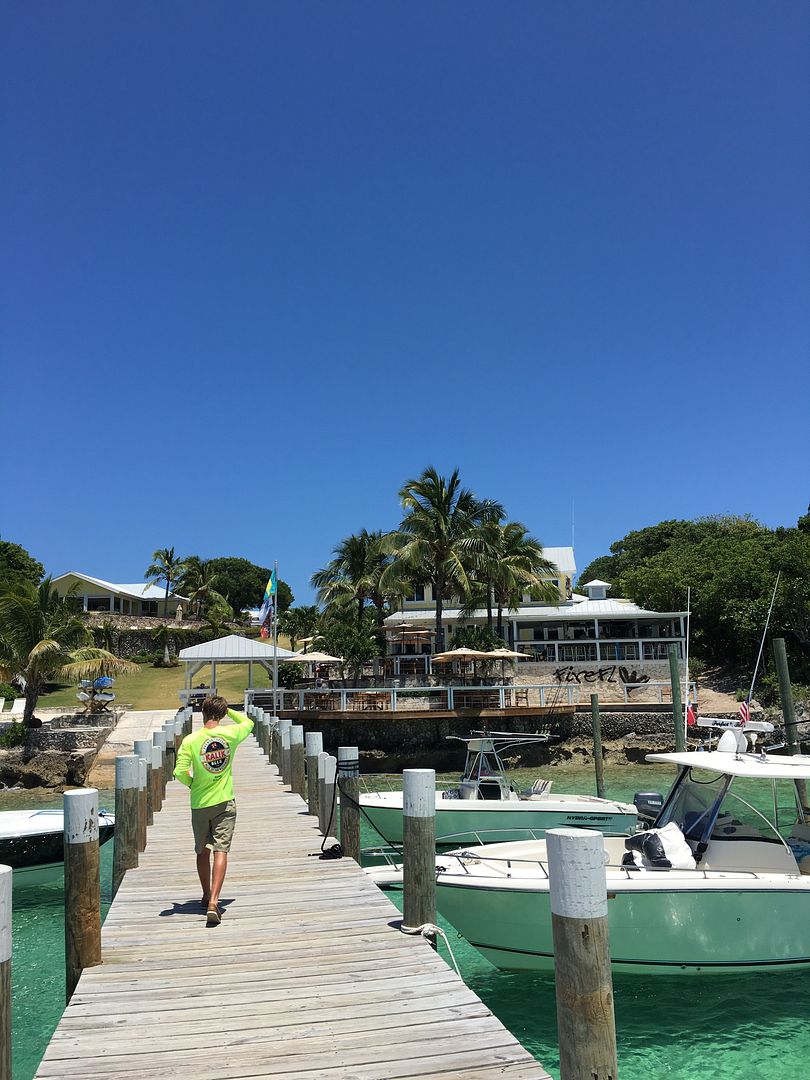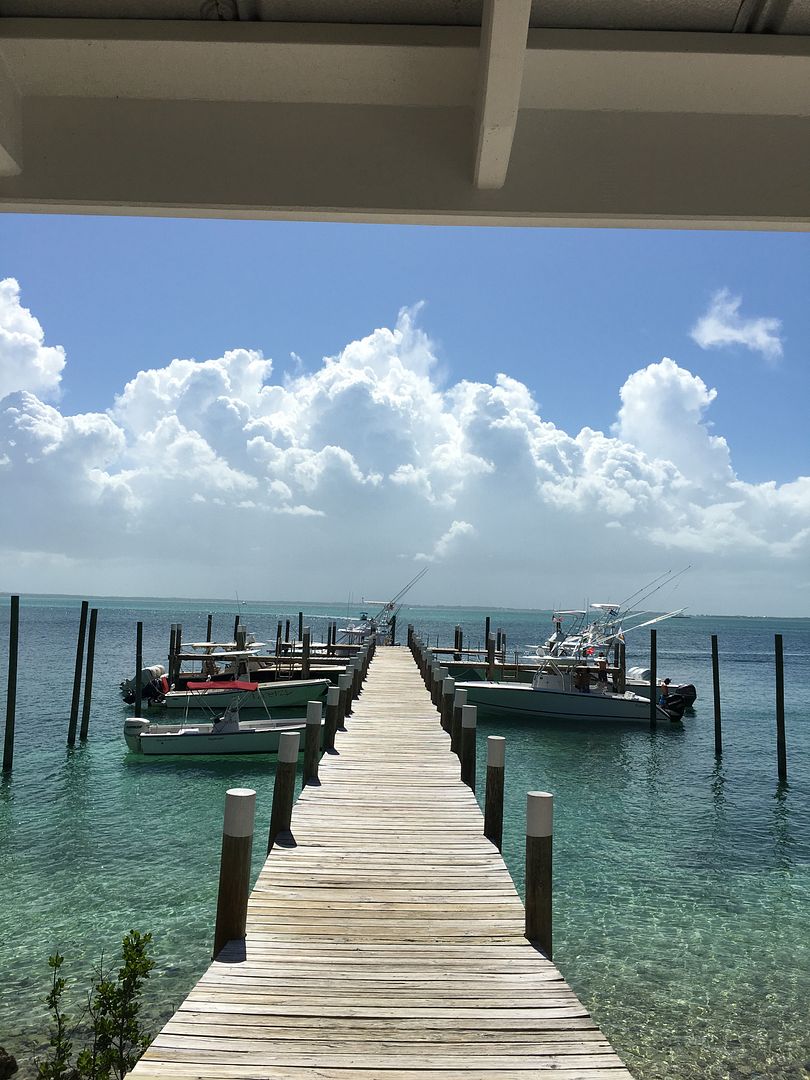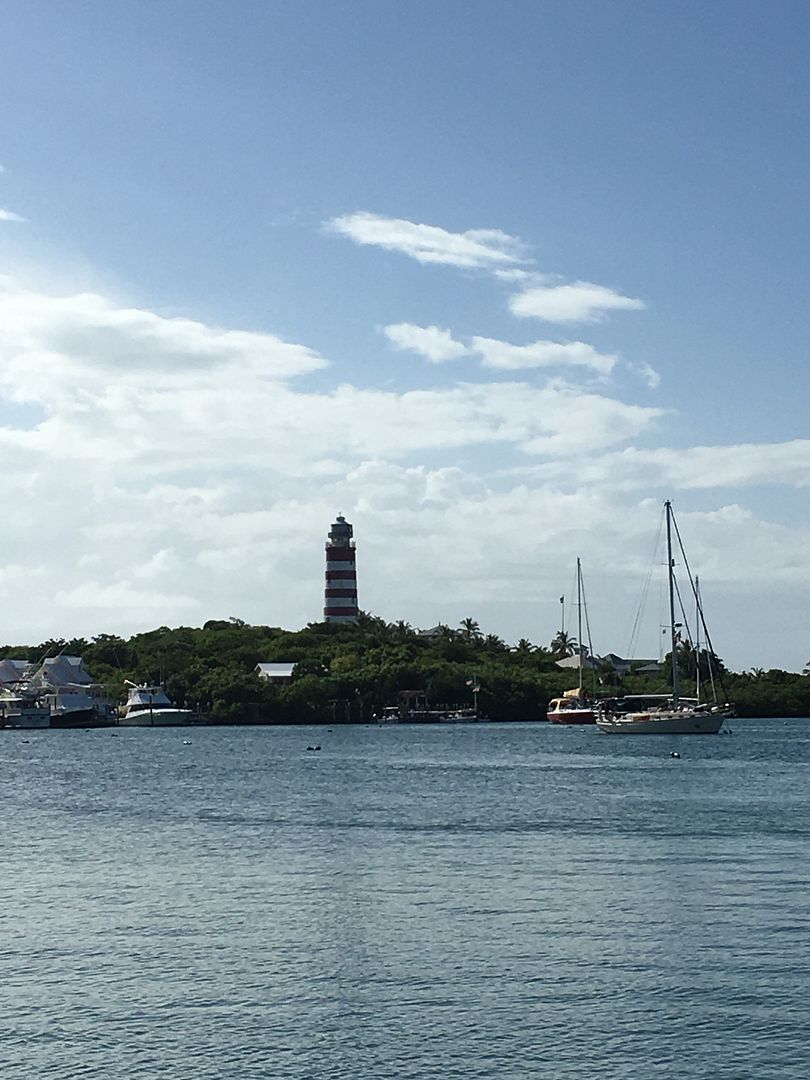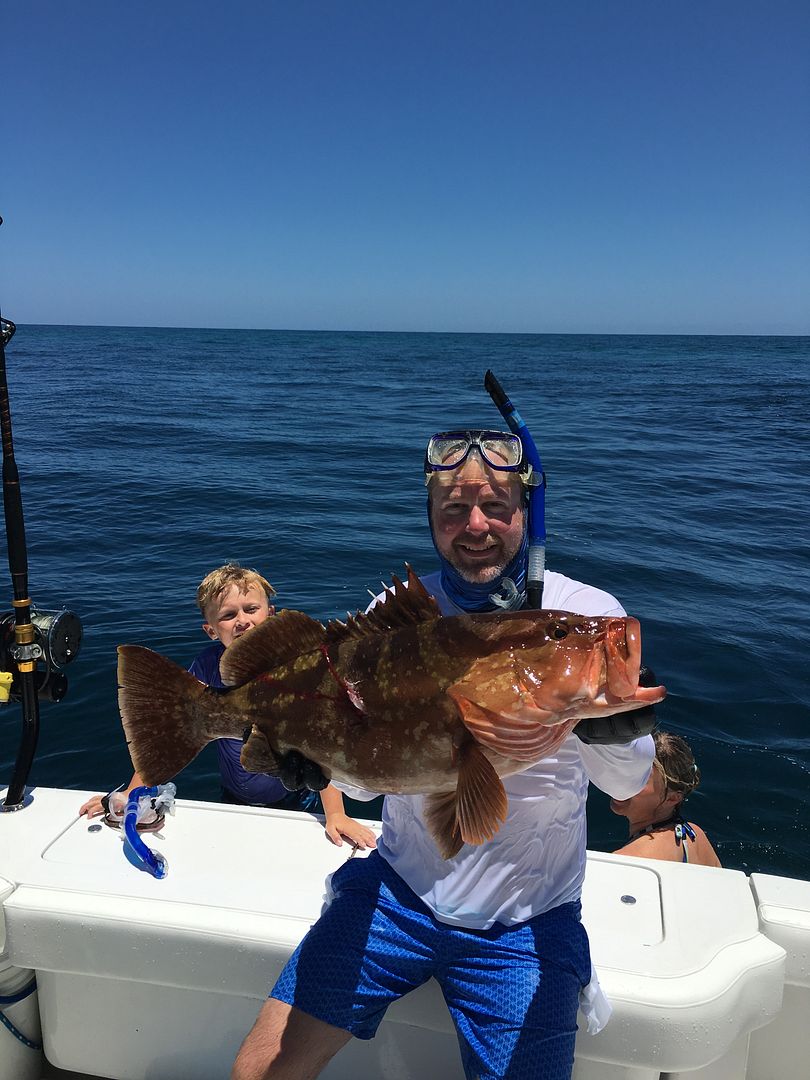 spearfishing was excellent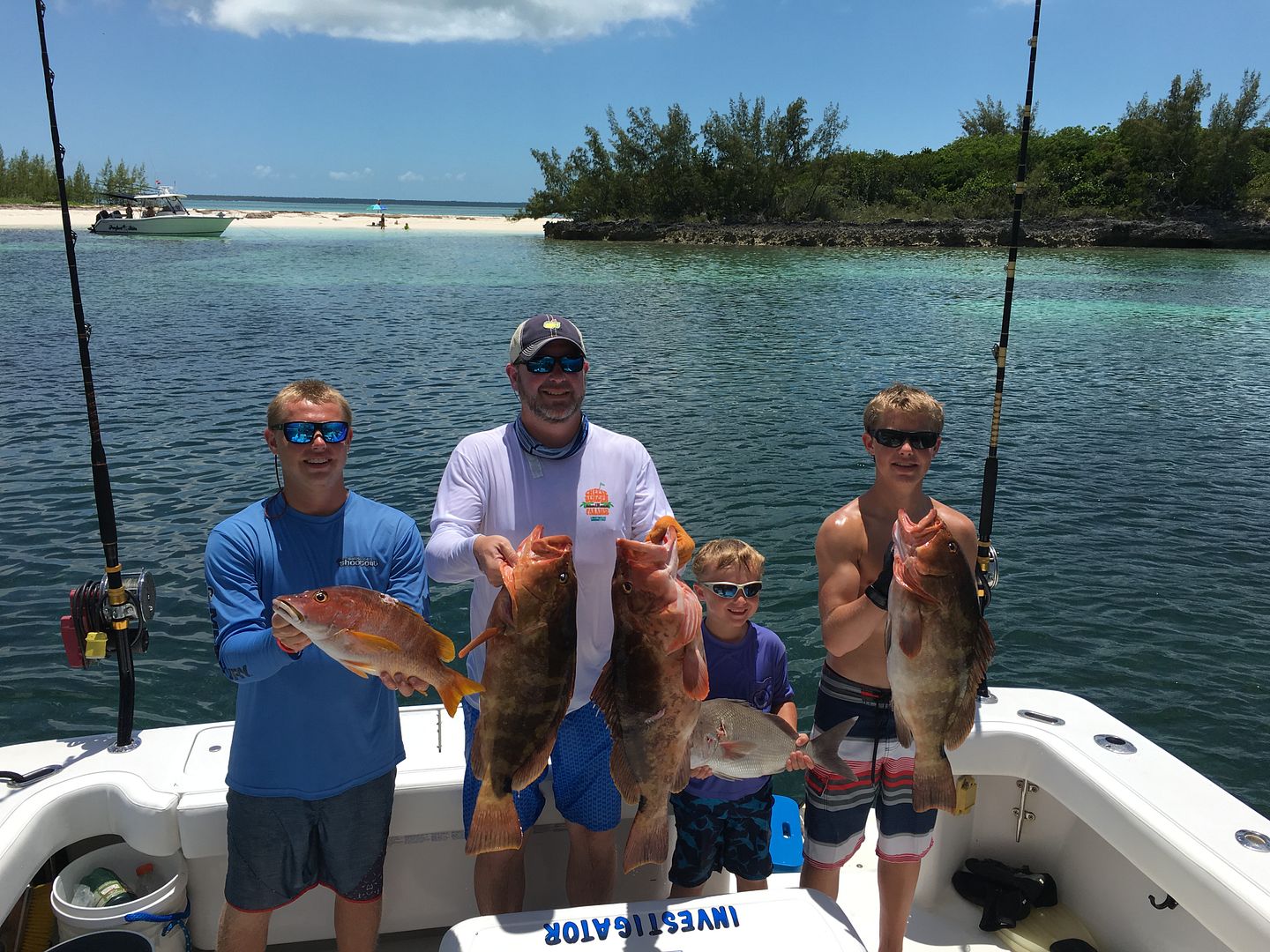 supplies coming in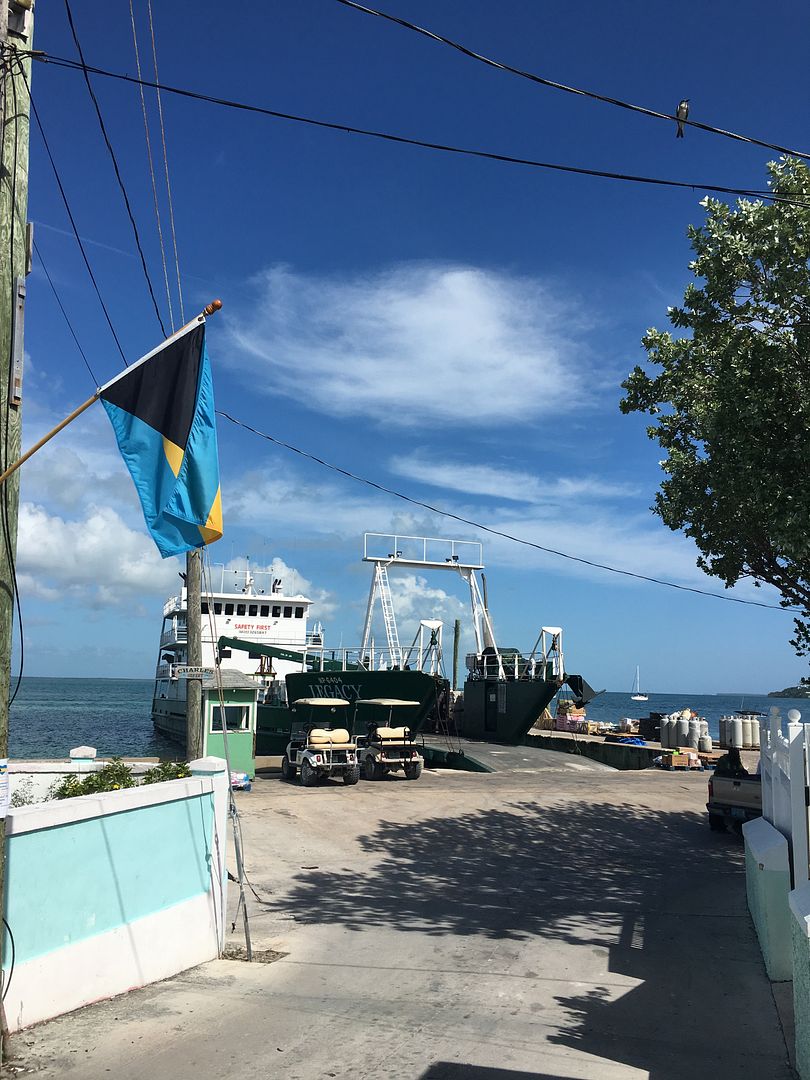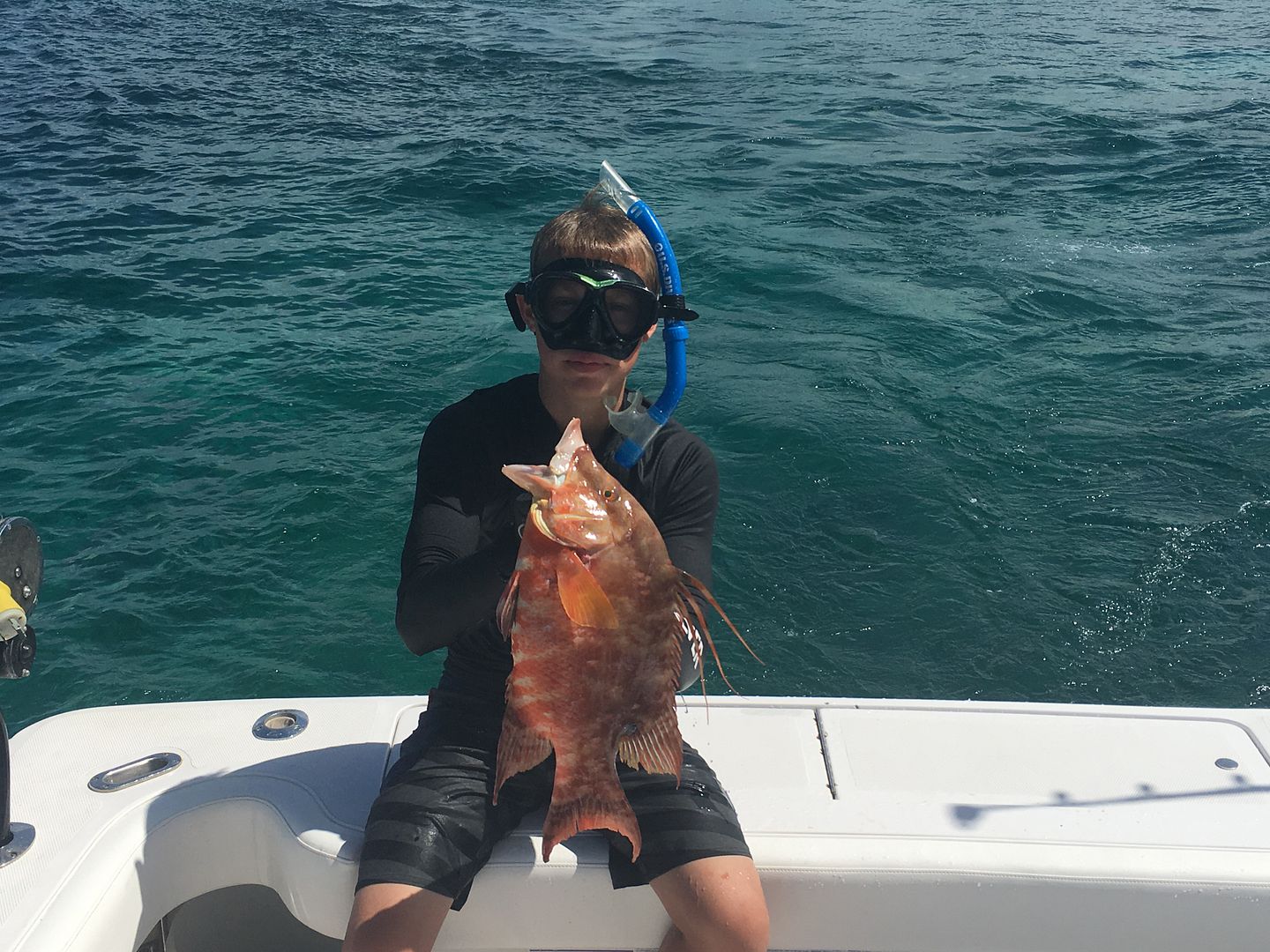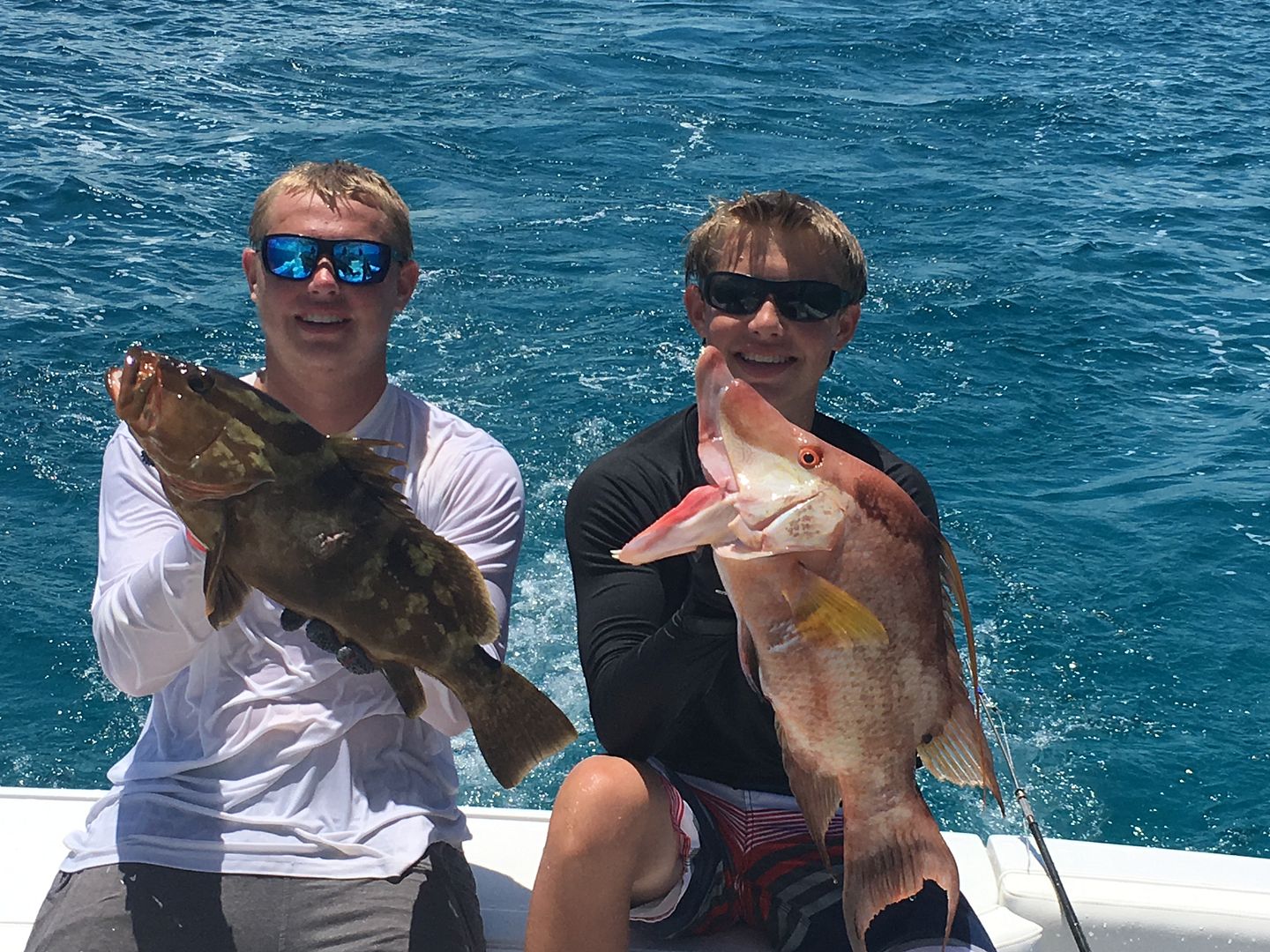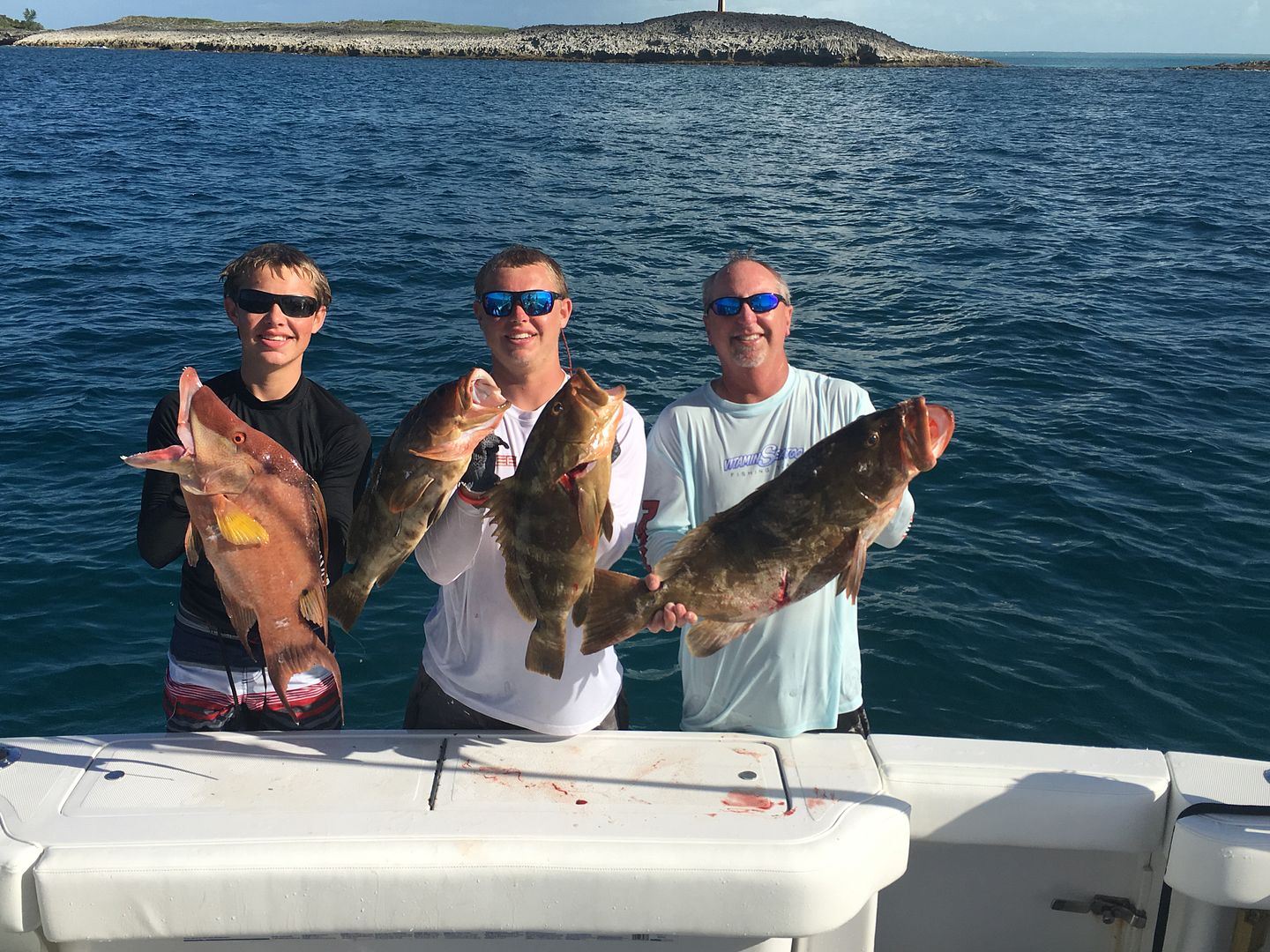 my wife's father is a descendant of the Lowes, he is a Lowe and we have always felt a connection to GTC. He grew up in Key West which was started by people from GTC. We stopped into Lowes Art gallery and had a nice long chat with Alton Lowe who immediately recognized the Lowe body features in the boys. It was super interesting listening to him tell us all about the history of the island and people. We are definately coming back in May for the heritage festival and trace her roots deeper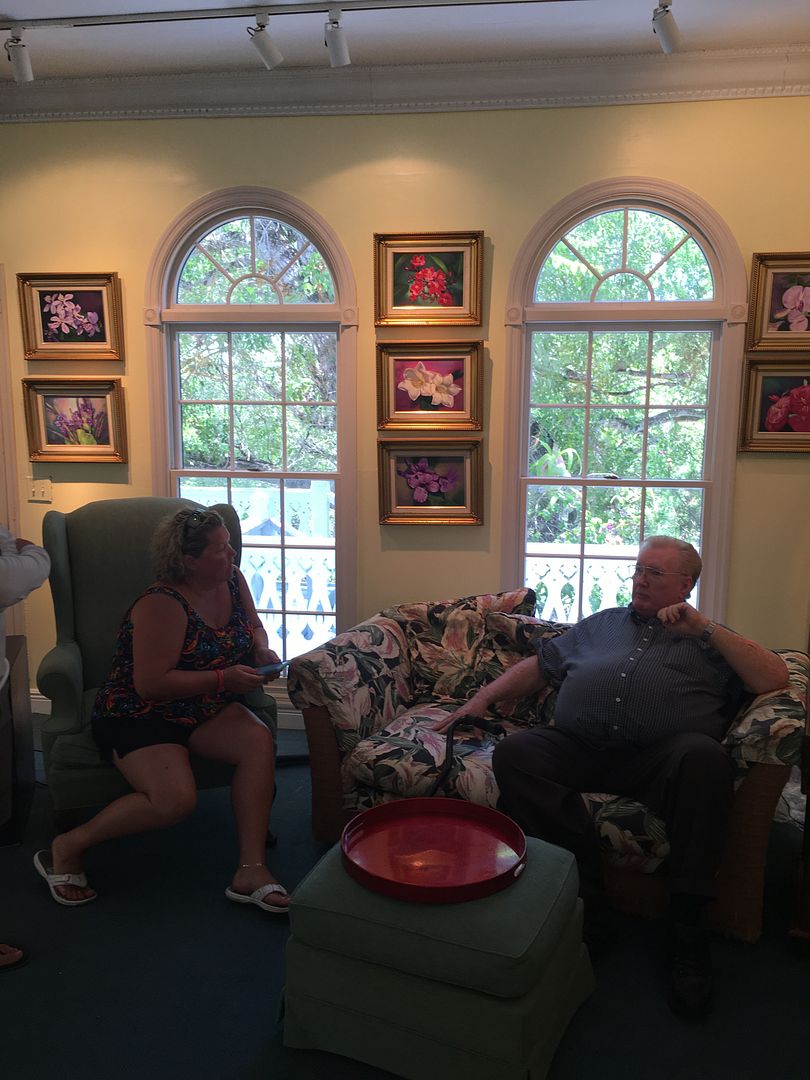 Gillam Bay, a rare down day for us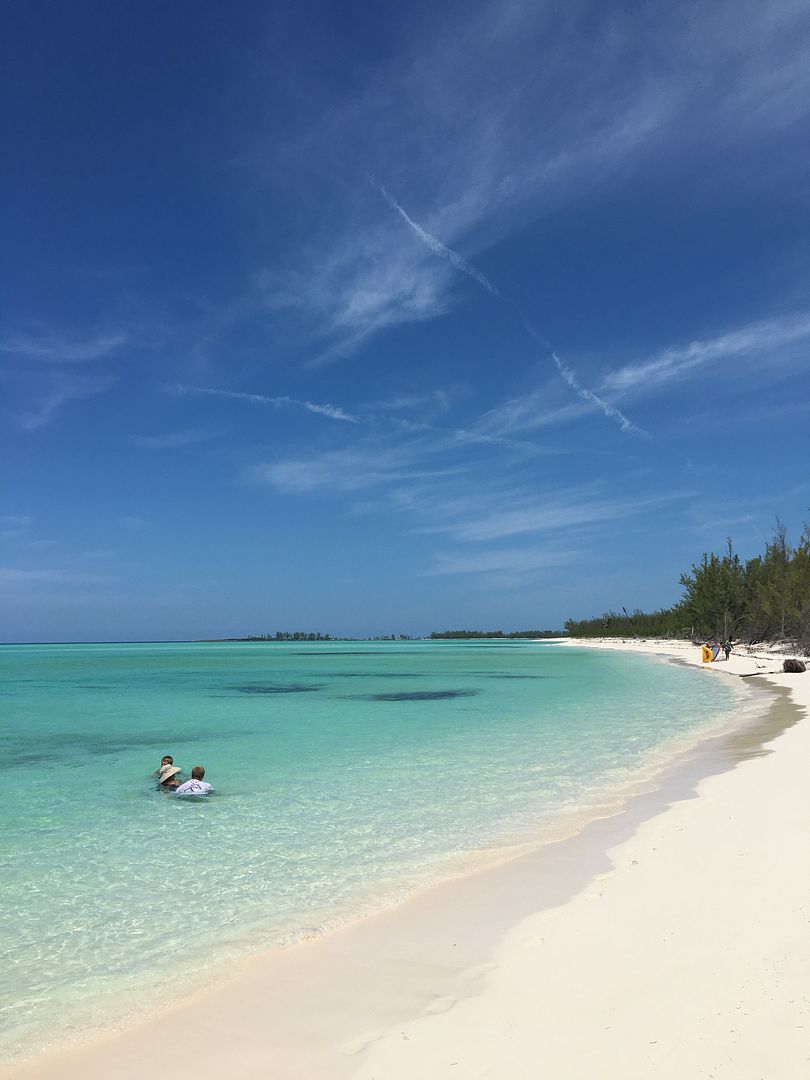 great Pina Colada at McIntosh's
Miss Debbie has always loved the boys, ever since Jack slid up to the bar and ordered Shirley Temples for him and his friends, put it on the tab, at age 7. He even got behind the bar and got her to DAB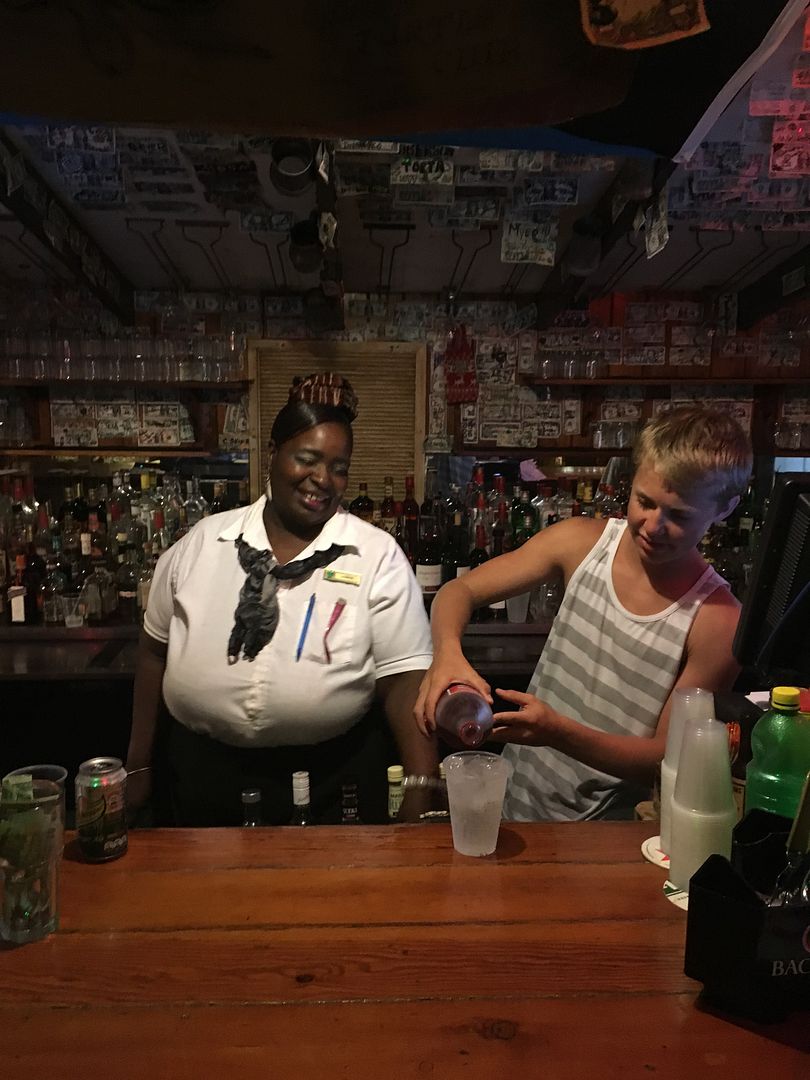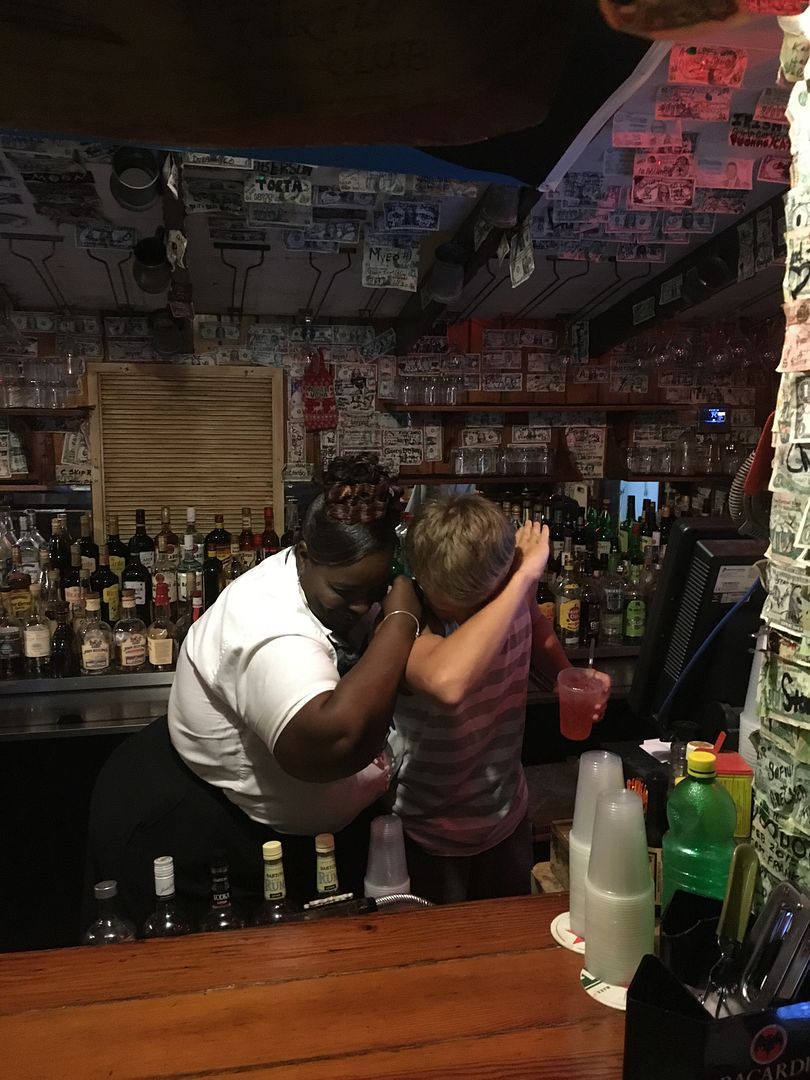 from talking with people, deep dropping was off, and frankly, the spearing was so good we hardly did any dropping, we did find some nice YE's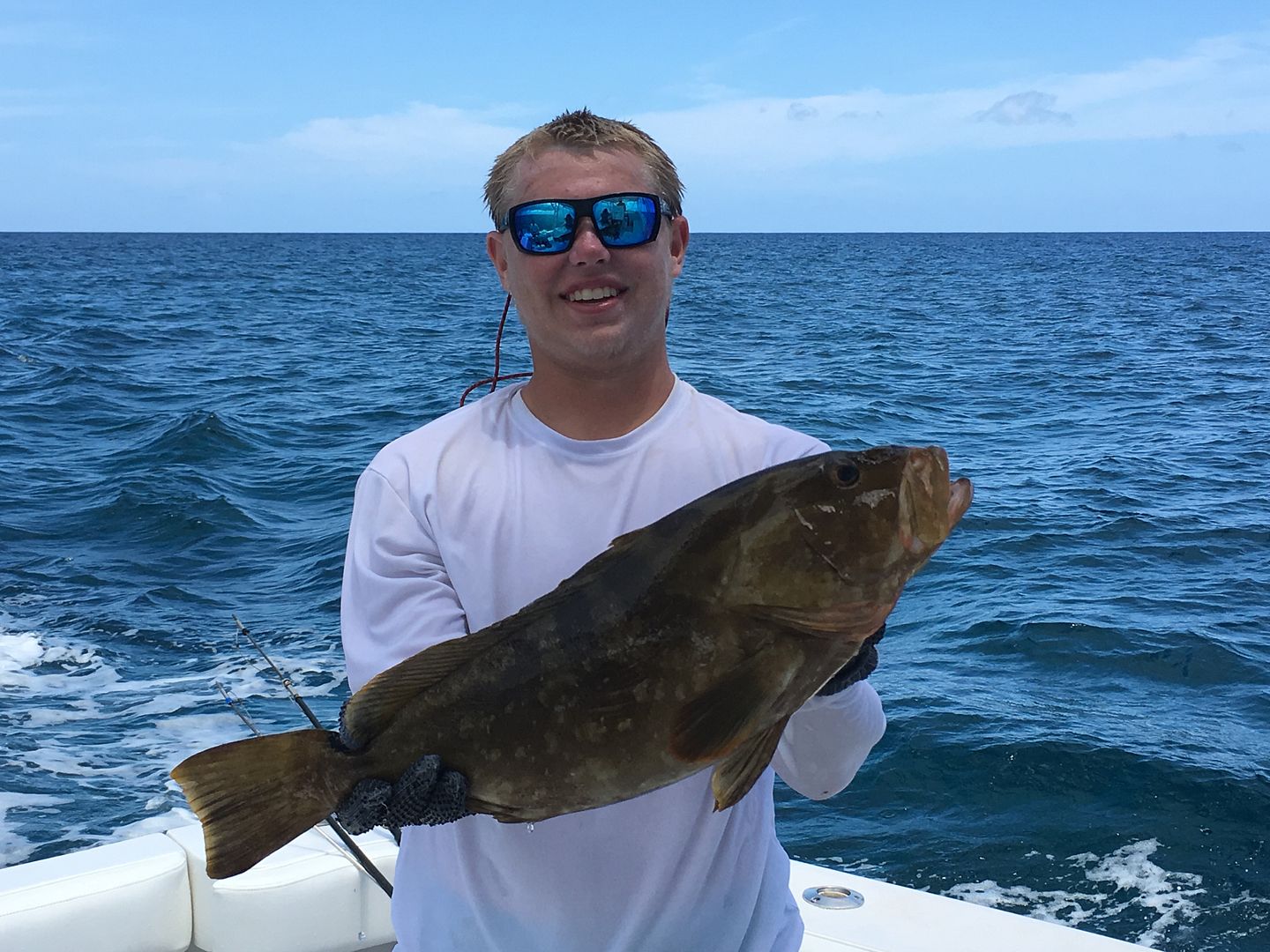 Truth be told, this year the boys really didn't need the old man's help spearing, they were fine on their own, I ran the boat most of the time, but did feel the need to get in the water a little, found the biggest hog and grouper so I guess I can still do it. Oh, they also need me to free their stuck spears which was a frequent occurance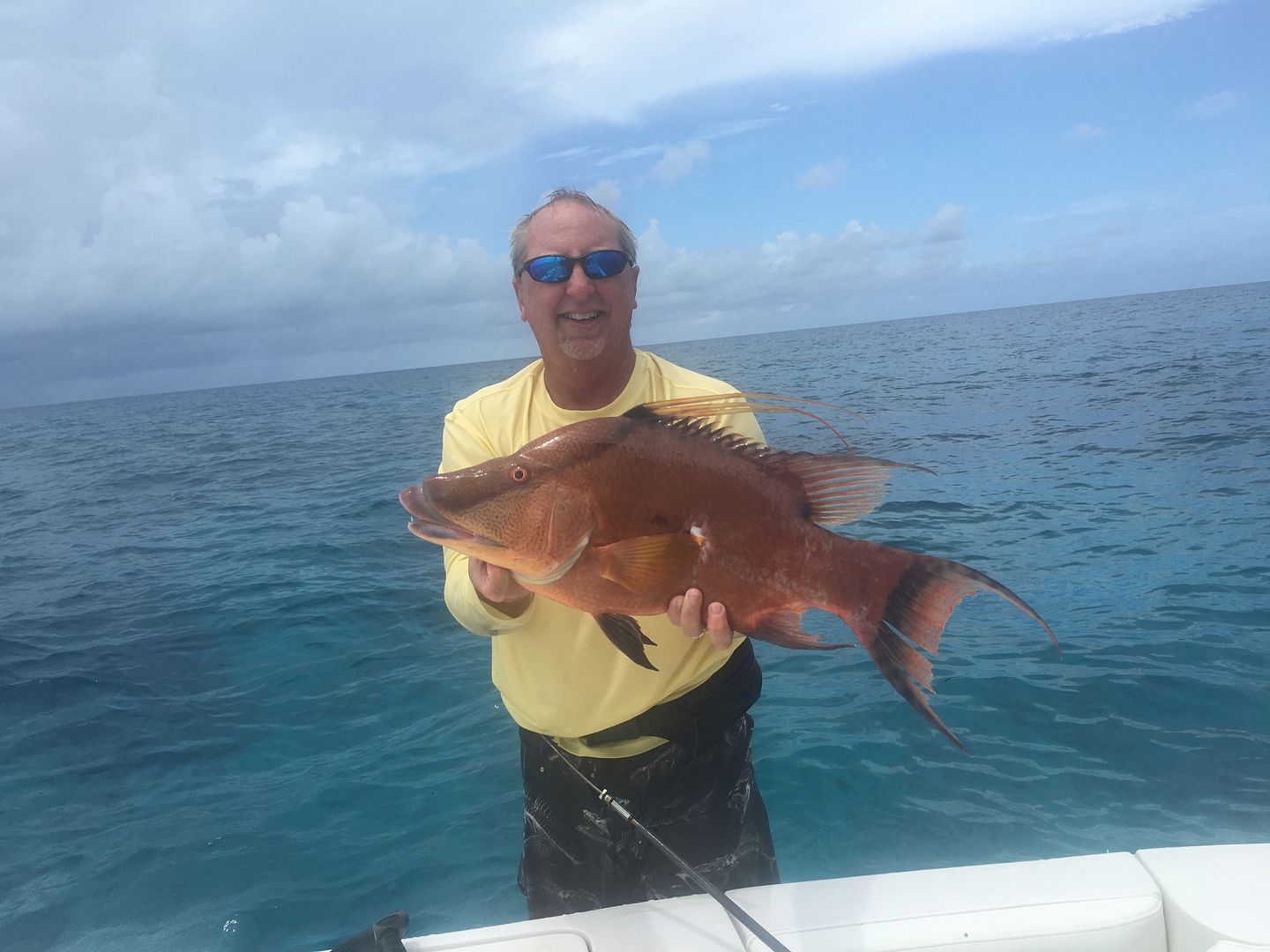 After almost two weeks, time to pack up. We headed to OBB for a few nights to break up the return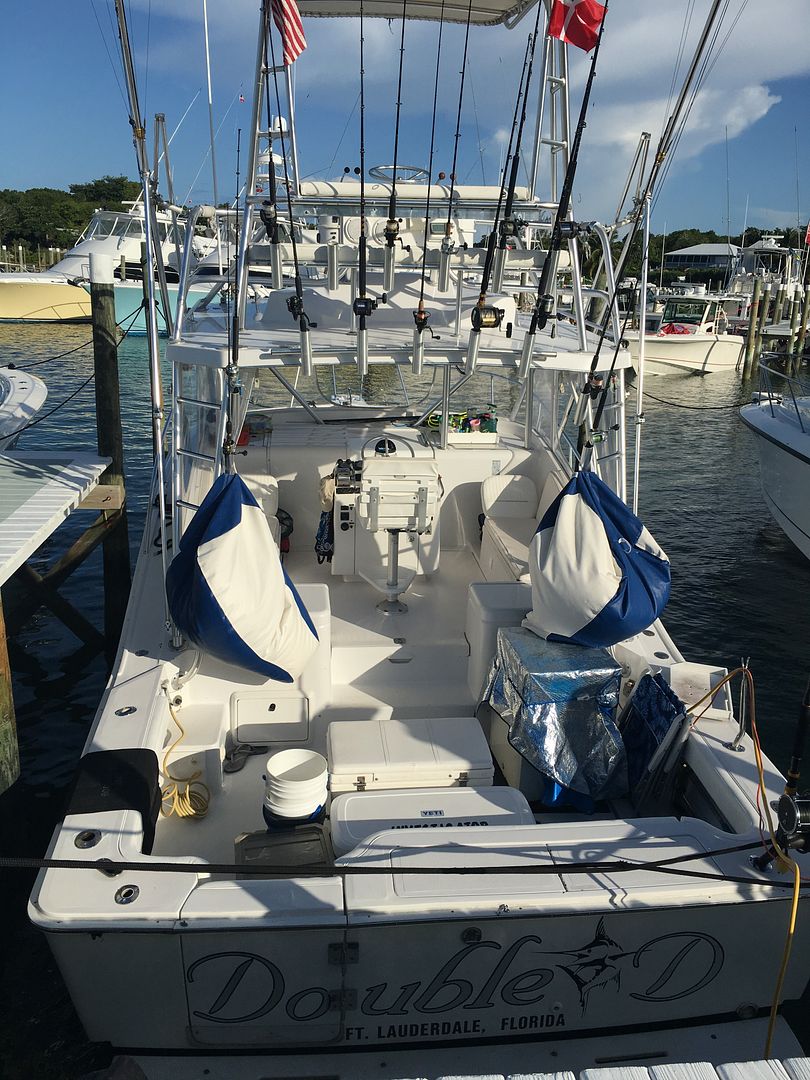 our gear got savaged by grouper and muttons, this was from a nice mutton which got away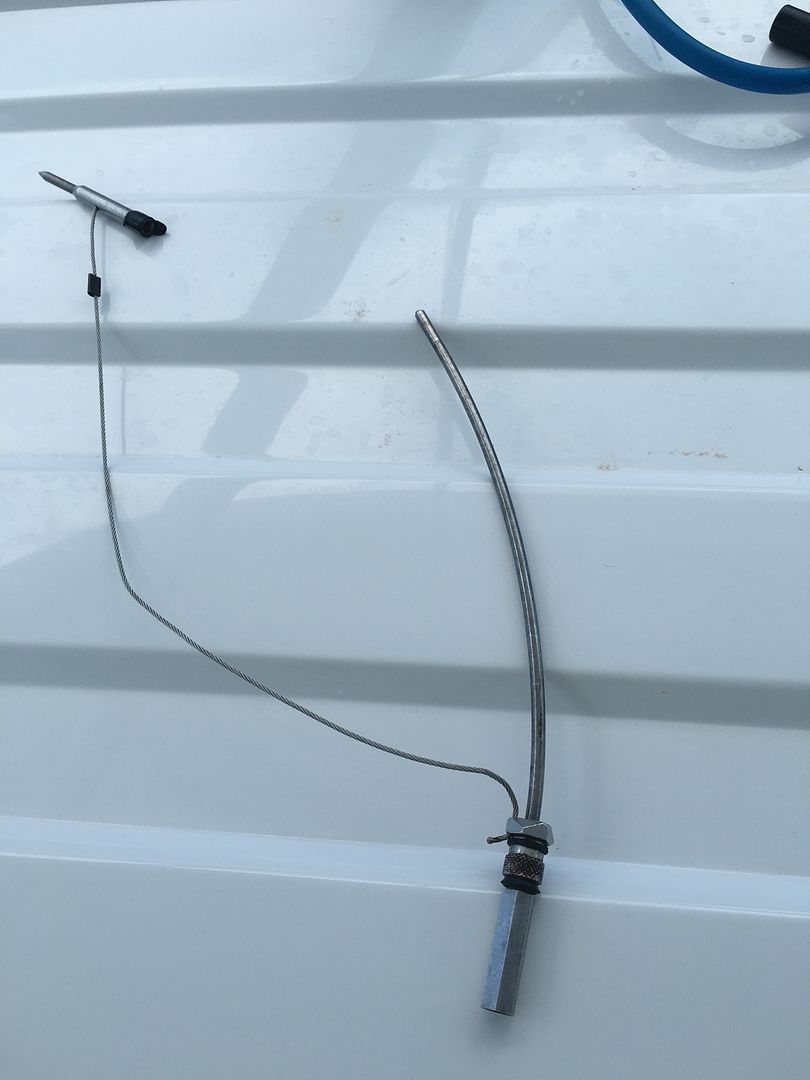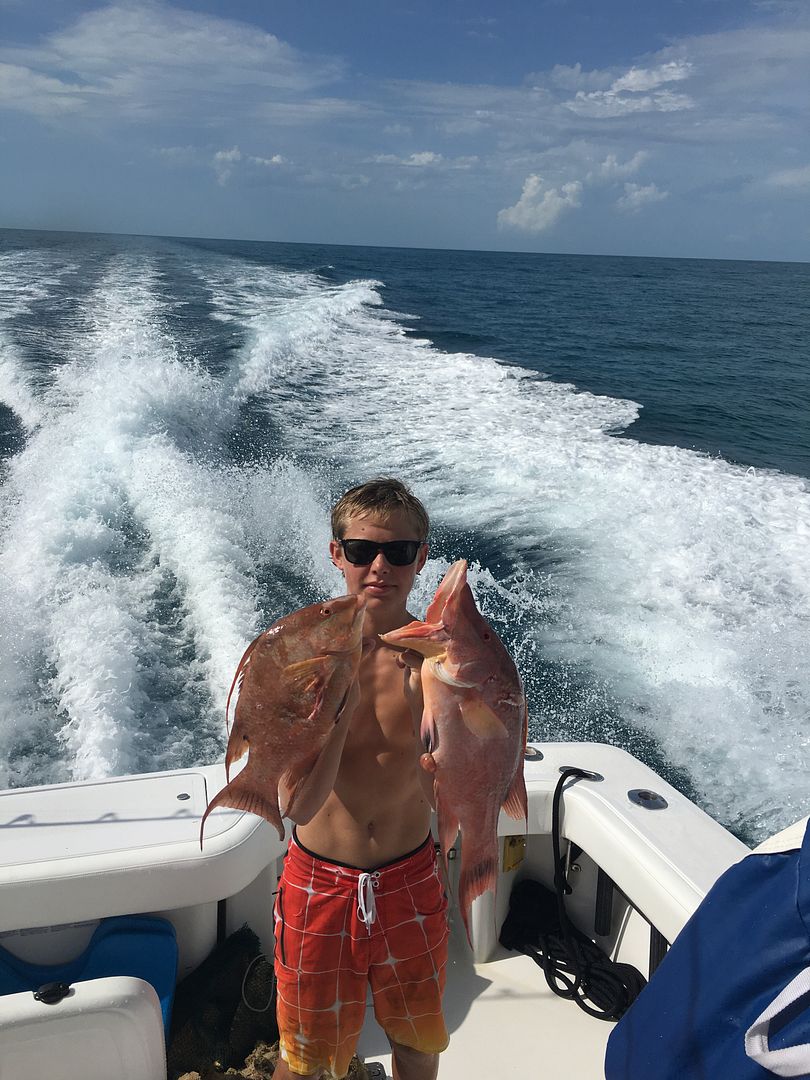 At OBB, decided to head over to Bootle to see Vida/Linda/Lashonda. I had not been there in over 10 years since GaryM and I were the first boat over with supplies after the hurricane. Vida and I have both aged but he is still as great as always. The place is looking sharp and he has 5.5' depth in the canal all the way to his place so no issue getting in there.
After two weeks, 708 miles we got home. wind has been blowing ever since. We ate fish/conch every night, drank rum, tipsy turtles and miss emily's goombays, had spectacular weather the entire trip. The boys were spearing machines, GTC was packed the majority of time we were there. It was another epic trip that almost didn't happen. For us staying on the boat, it's like fancy camping with AC. We made it work, and sometimes it is work as a 15/18 year old aren't satisfied with hanging on the beach all day playing in the sand. It was great to see all of our old friends, made a few new ones as well. Till next trip, I hope you enjoyed it as much as we did, get out there and make some memories.