Home
›
Conservation Front
New Con Fron Moderating Team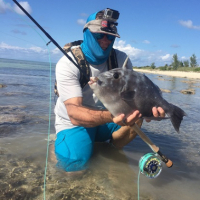 Docked Wages
Posts: 3,025
Admin
New Con Fron Moderating Team

Conservation Front Region is the backbone of Florida Sportsman by providing a voice and a venue to discuss conservation issues. At times not all members or moderators have the same opinion or perspective on certain issues and typically this promotes healthy discussions. We ask moderators to be members first and moderate when needed. Tom Hilton has been doing an excellent job with his role and now we are expanding the moderators in this region so we can continue to maintain balance of minimal moderation and higher participation. At this time I would like to announce that Gary Colecchio has accepted the role as a moderator for Conservation Front. Gary brings a long history of conservation support as well as an active participant in this region. Gary and Tom have different perspectives on various conservation issues and this strategic partnership will demonstrate that we can maintain respect and dialog with opposing views. Tom and Gary have agreed to work together to offer fair and balanced moderation and participation.

Please join me in welcoming our new team and diverse approach to support the vision of Conservation Front.

Mark Wilson
USCG 100t Master, Assist Tow, 200nm Coastal
Marine Surveyor, SAMS, ABYC, IAMI, FMIU
Wilson Yacht Survey, Inc.