Home
›
Big Bend General Fishing & The Outdoors
"Girls Fishing Day" Homosassa 5/12/2016
Ruff One
Homosassa
Posts: 2,073
Captain
Thursday, Gary(Doby One) and myself had decided we would check out and maybe add some real shallow numbers to our Grouper arsenal. Took along the girls of course with the idea that they would man the rods all day. Even the ones with weeds on them!LOL
We were going to stay from 12ft back into 9ft. We would troll these spots to see what was hanging out and mark good looking areas. Well, it turned out better then expected. We found some nice areas and they held some nice groupers. The Girls had a ball. Gary and I got to be mates for a day. In fact, they wore us out!
Carolyn with a nice one.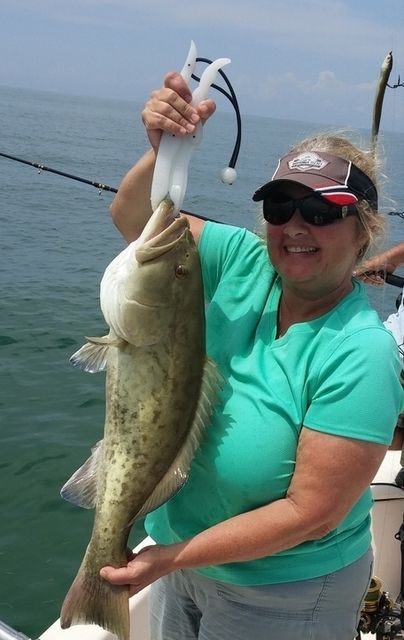 It didn't take long and Gail's hooked up.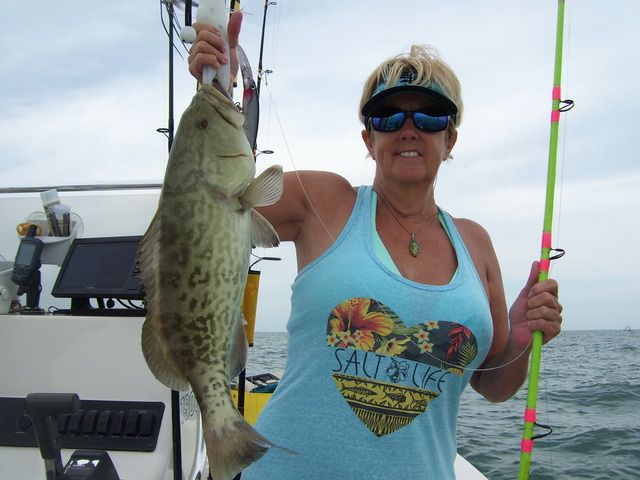 Another pesky critter.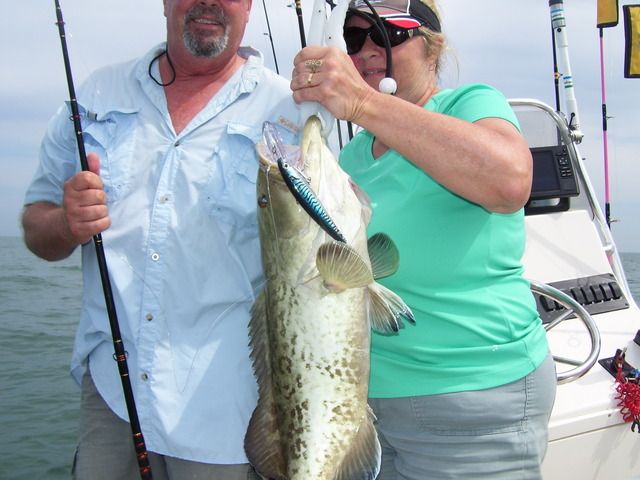 Nice catch and release day. I loved Redbonz post on our last outing " getting a lot of practice", well we have had way to much practice , but it has been fun. We are keeping our fingers crossed that the weeds don't start building up because it will quickly shut our trolling down.
After our grouper practice session we ran out to 15ft and set up on a nice rock, hoping to call in some cobias with a nice chum slick. It worked. In came two cobias with Gail losing hers to the rock, and Gary(how did he get a rod?) losing another really big one to the rock. We are snake bit on cobias this year. We can't seem to get a legal one in the boat. Sharks started to harass us and the girls were getting tired of fighting them, so we headed back to port.
The gumbo has all settled to the bottom. At least in the shallow areas, so it seems that problem has abated.
Seas were nice, fishing was good. Found some new numbers. Groupers are still hanging out close. June 1st is right around the corner! Probably the best part, the Girls had their day, they didn't have to give up the rod all day.(well if a 50 lb. cobia swam up, I might take it away). Yea right!
Enjoy.
[SIGPIC][/SIGPIC]