Home
›
South General Fishing & The Outdoors
Miami mixed bag 4/29/16
Yeaaa_Chris
Posts: 554
Officer
I don't post reports, so I thought I'd put one up. Got out yesterday and did some drifts from 250 in. Seems like everyone ran out deep chasing dolphin as we had the area to ourselves most of the day.
Tons and tons of flyers in close as 50 feet. Started off the day with a couple Bonita and cut offs from kings, then this little cow ate a live thread fin in 200 feet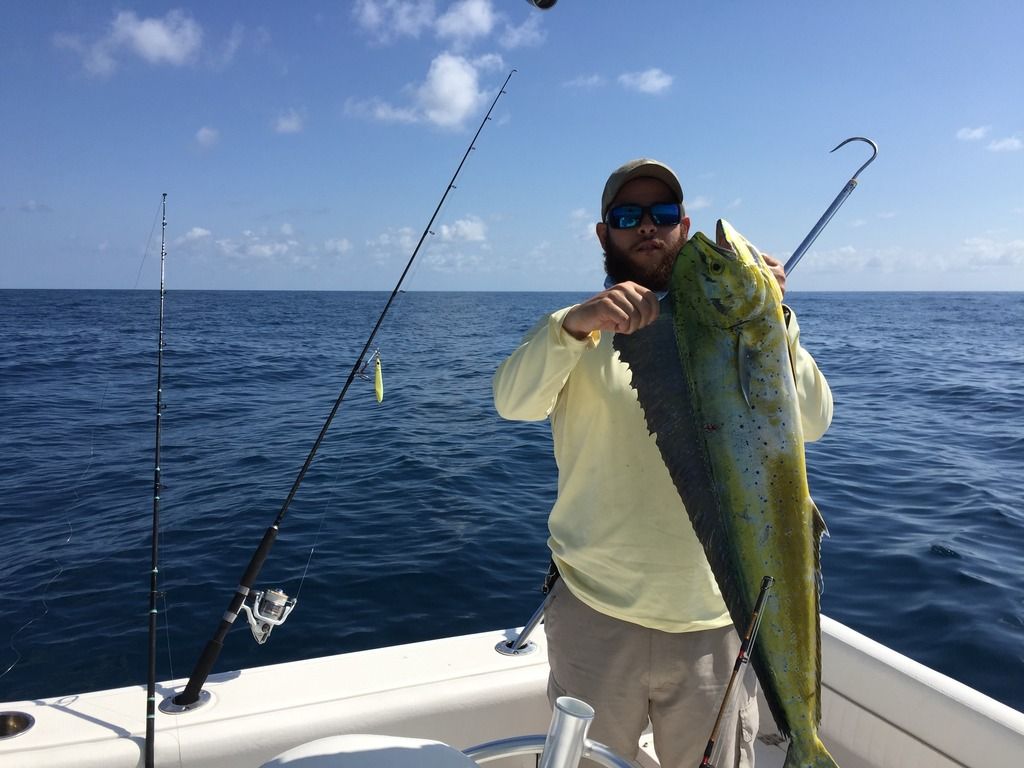 Not much longer another little cow ate a flat lined live ballyhoo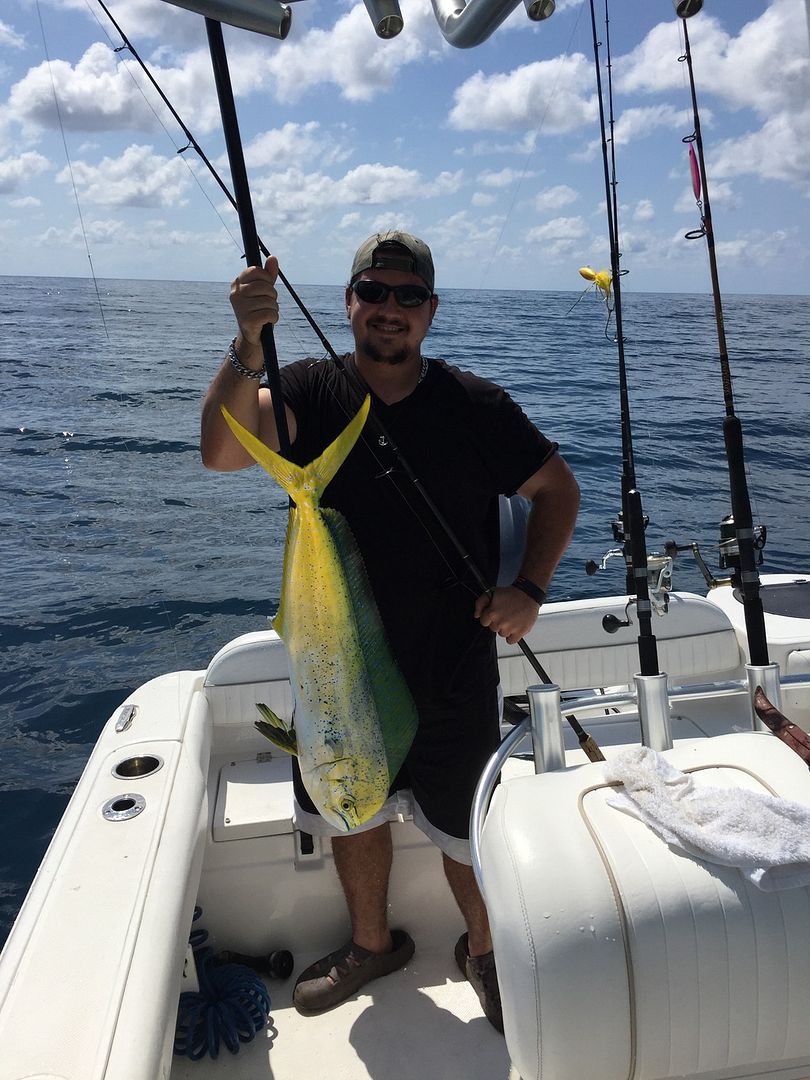 Set back up for another drift and this guy hit a live pinfish on the bottom rod over a wreck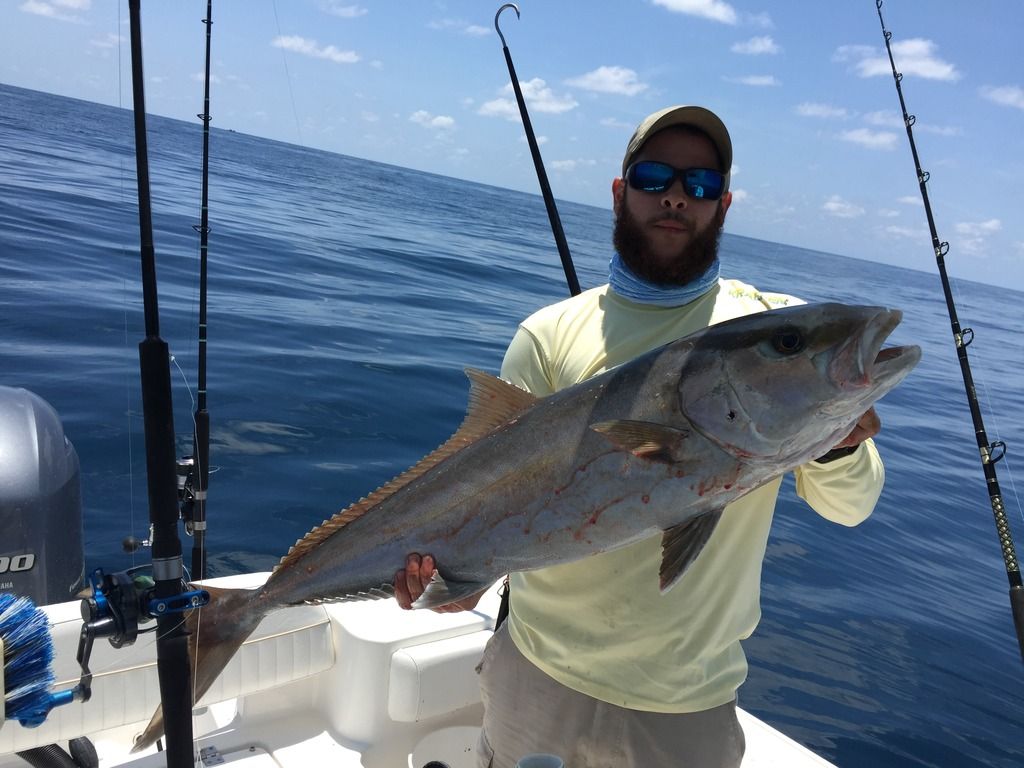 Got quiet after that and decided to move to another area. We set up again in 200, and this big guy smashed the bottom rod. Thought it was a shark at first with the head shakes and long runs, but happy it wasn't.
As we got shallower, my buddy and I got hit at the same time. I missed my fish, but he brought up a nice little mutton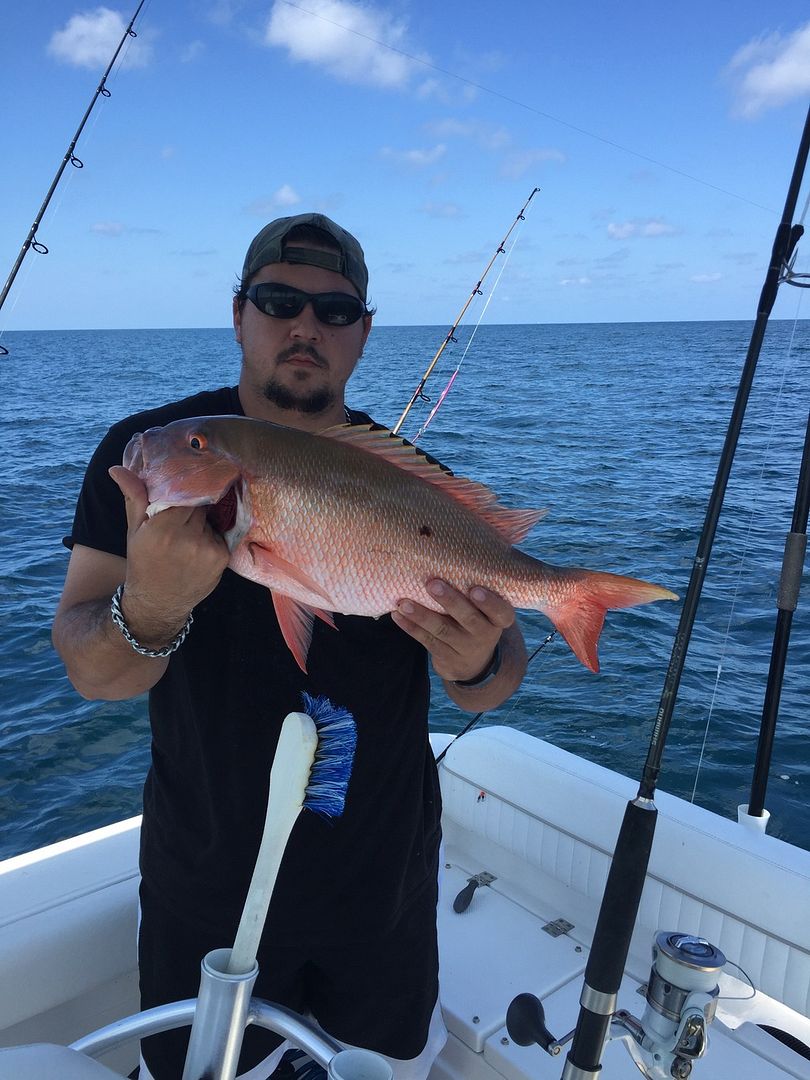 We had a few more mutton bites in 120, but we just didn't connect. As we were picking up to head in, another small cow swam up behind the boat. My buddy had rigged up a gotcha earlier, and I just tossed it, and it got slammer right behind the boat. Bloodied up the boat we just cleaned lol. Not the best picture of that fish, but she was going crazy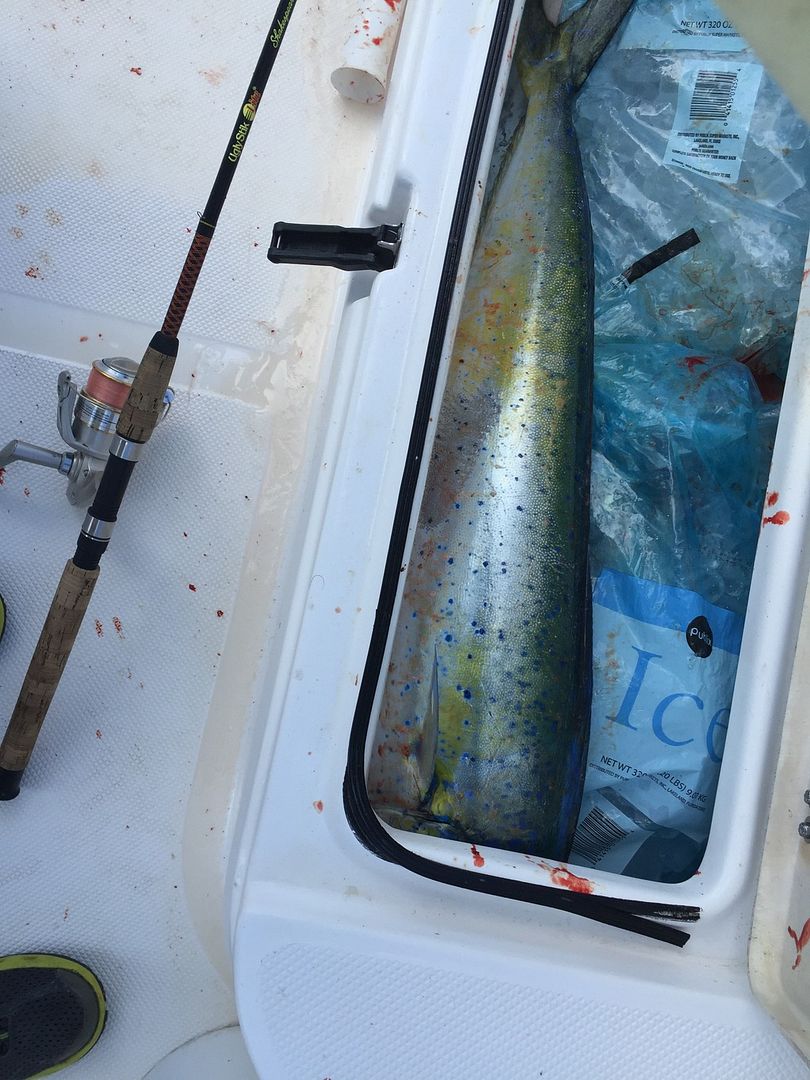 Nice day out there. Massive amounts of bait in close for those who don't want to burn the gas chasing dolphin.