Home
›
Northeast (3 Forums)
›
Northeast General Fishing & The Outdoors
Finally! A local coxcomber! And his work is SICK!
Boattronics
Posts: 5,215
Admiral
Something was missing on the Trinity....... something about the helm being kinda plain.
The helm.... it was just too white. I wanted more blue to break it up, something needed to make it pop.
Then I saw Jesiah Beau Hall's work on Facebook. Yea, that Beau, the guy mating the local mayport head boats. Dude is making some sick custom gaffs, giggs, etc you name it. Then I saw his wheel wraps!
Got to chatting with him, and he told me he's wrapping wheels for $150. Whaaa.... what? $150? "Yea. I can come to your boat tommorow if you like?"
Well, just that easy, I was getting pics the next day....... BOOM!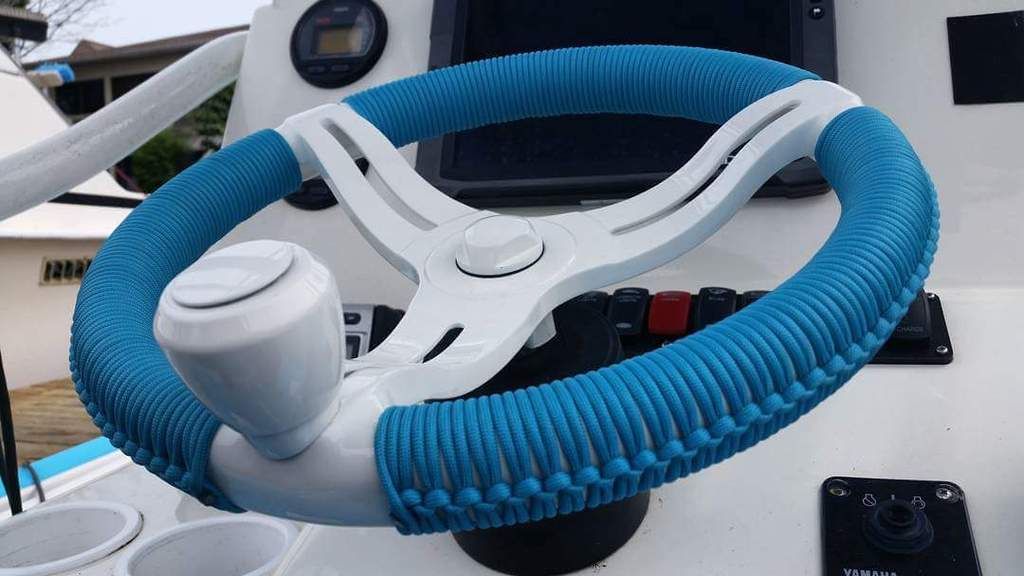 Oh wow I thought....... how about some on my grab rails too? "Sure".
BAM!
Set it off!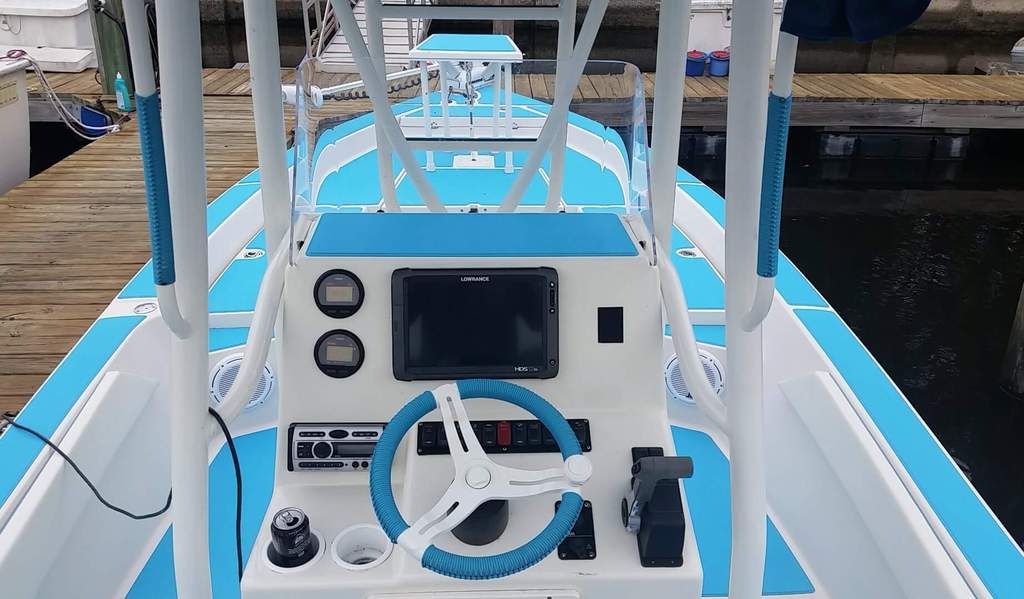 Not just good looking, but highly functional too. It gives better grip, and feels great in the hand. But besides that, it's just friggin cool!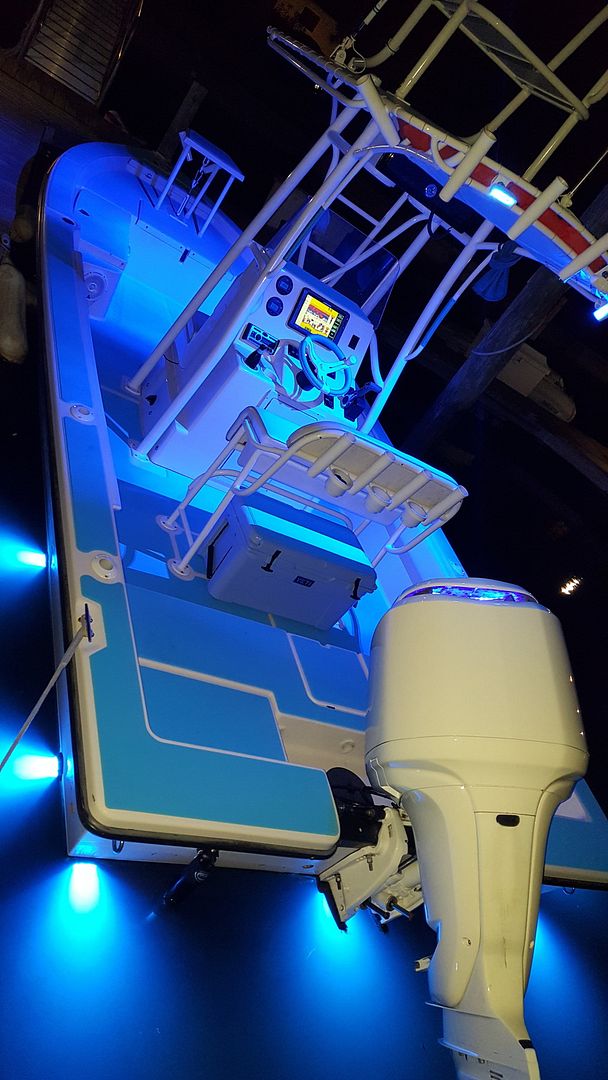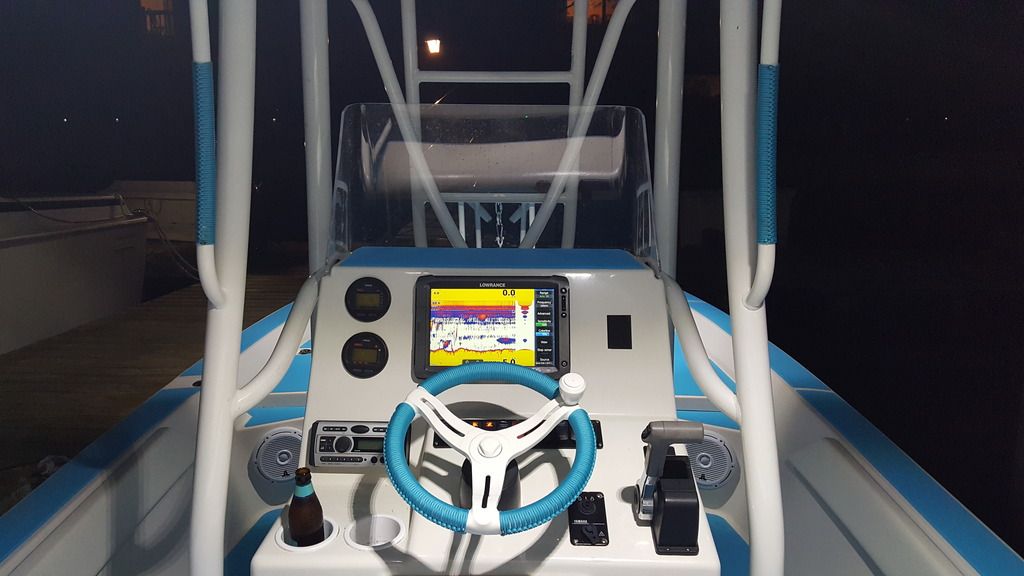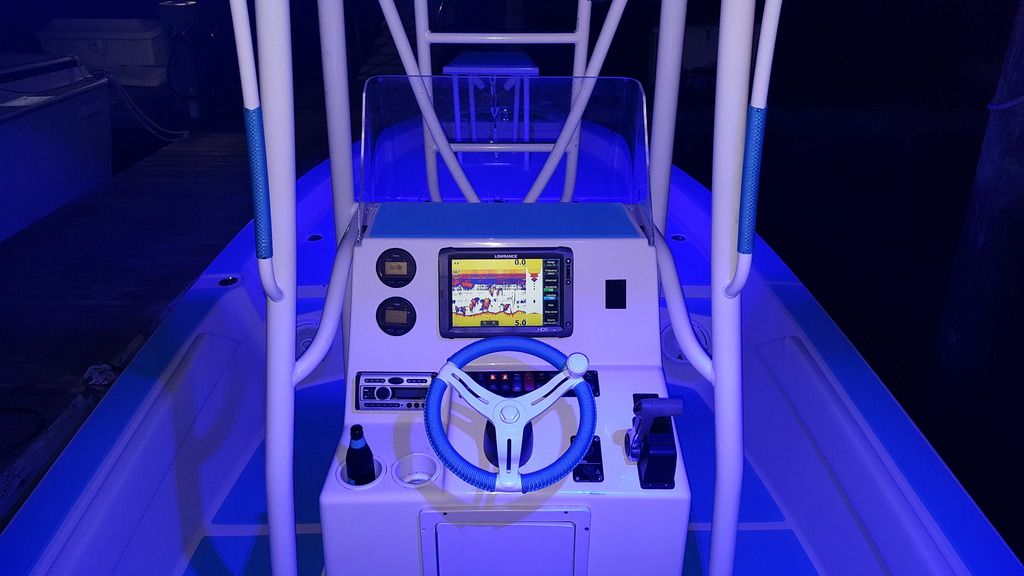 Anyway, I had to give Beau a major shout! Cheap, fast, and good. That may be the first time I've ever seen that combo in the marine industry lol! You can hit him up at 904-377-7573. Or hit him up on Facebook, Jesiah Beau Hall. There you can see his crazy custom gaffs and such..... they really are ****.