Home
›
Classifieds: Fishing Tackle
Jigs
Smokin_Reelz
Posts: 289
Officer
Trying to clean out the jigs I don't use or I don't tie.
The jigs below (36), are all perfect condition and most if not all use eagle claw hooks. The paint is baked so the paint won't cheap. .45 cents each or take all at .40 each for $14 not including shipping.
The Jigs below are spearhead jigs (8-3oz, 1-4oz) are blemish jigs. These are basically a one time use jig as the hair comes out if pulled on. Once hair is gone, you can always use a just a jig head. Price is $5 for all 9. Price does not include shipping.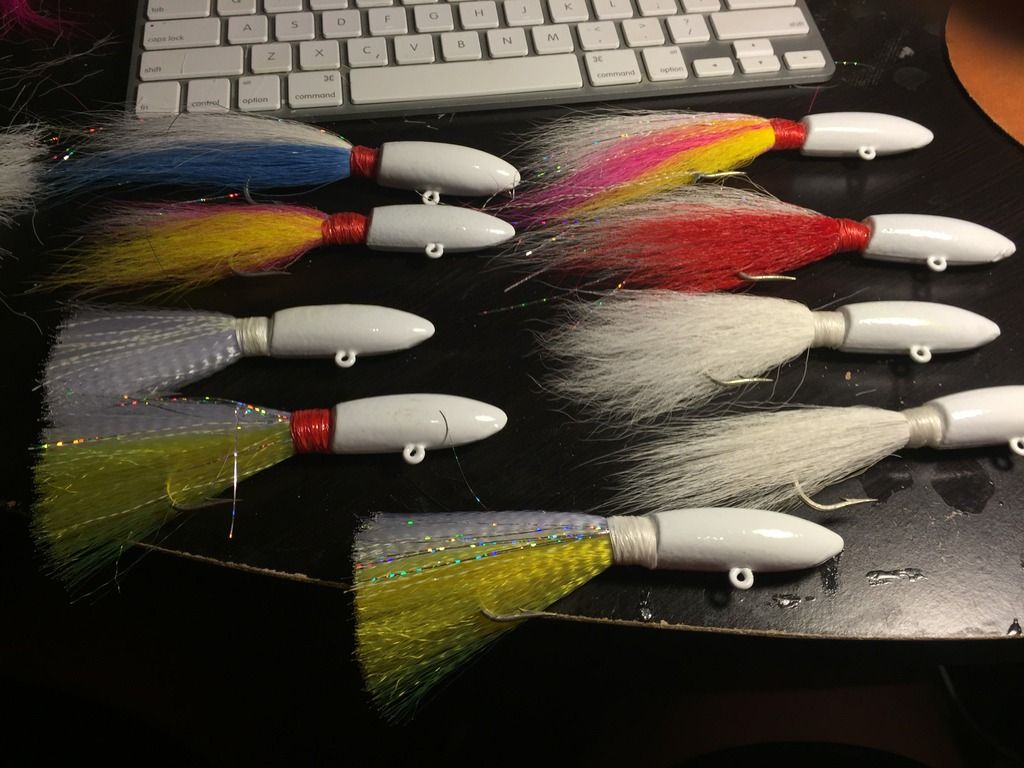 The jigs below are blemished because of lead missing near the necks of the jig. I would not tie these for a customer but they still work fine as a jig head and the paint is baked making it chip resistant. $3 takes all these not including shipping.