Home
›
Tropics
2016 New Zealand Trip Report-A-Thon!
As usual, I will try to take you all along with us on our latest trip Down Under to the incredibly gorgeous island nation of New Zealand! My wife, Jenn grew up here and this will be my 15-16th trip down over the 23 years that I've known her. In the spirit of The Tropical Section of this message Forum, I'll try to keep this Report along the lines of all things nautical, maritime, seafood, fishing (lots of that already!), boating, ships, boats, waterfront and of course, lots of Food **** photos as the food here is incredible!
We flew out of Miami International (MIA) last Thursday and with a quick stop in Houston, we soon were aboard our Air New Zealand Boeing 777 for the nearly 15 hour non-stop flight into Auckland (AKL). We booked a "Skycouch" row which gave us three seats and a little more in the way of sleeping accomodation. Jenn did well sleeping but I never do so I had to make do with about one hour of sleep over a 45 hour period! :willynilly
Using the Lavatory on the plane for the first time, I ran right into that famous NZ sense of humor! On the wall was a graphic of a book shelf. Reading the book titles as I stood in front of the toilet, I just had to laugh! On the next trip I took my camera!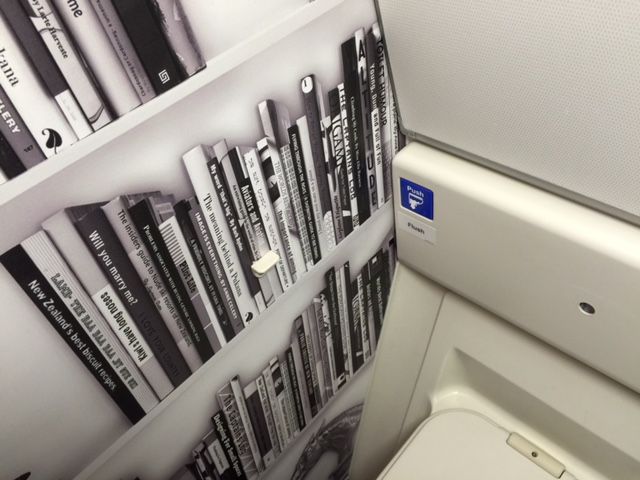 Standing there and just to the left of my waist and groin area were titles such as:
1) Image is Everything!
2) The Insiders Guide to Nude Ski Resorts of New Zealand
3) Public Toilets of New Zealand
4) The Mile High Club: Tell-All Stories
5) My Word "That's Big"! (my favorite!)
Hadn't even landed in NZ and I already was laughing!
After we landed and made a large purchase at the Duty-Free Liquor Store, we spent an hour in line here after my checked bag did not show up at Baggage Claim! Being a pilot, I knew enough to bring a carry-on bag that was stuffed enough to carry me few a few days without my main bag so I had no worries. We got my bag the next day.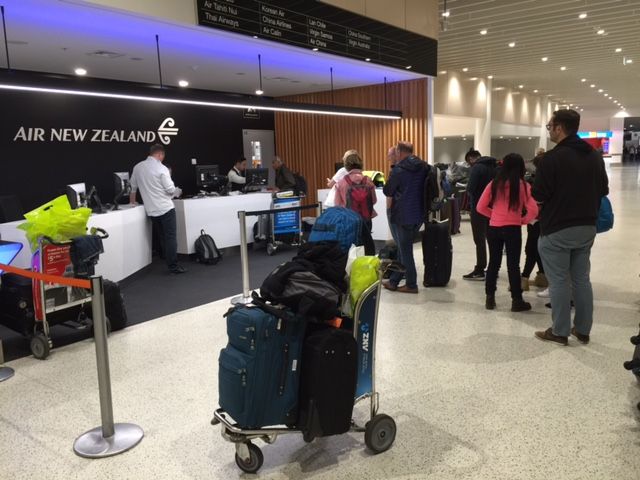 We got the rental car (Toyota Corolla which is a perfect/small size for the somewhat smaller NZ roads and parking areas) and went for Mission # 1
---
> Buy me a fishing rod! I had brought a very small tackle box as I knew that I'd be going out on on our brother-in-law, Ian's new boat for some fishing off the west coast of NZ. I found a nice Shimano spinning rod combo spooled with 20lb line. Perfect! It now has a permanent spot in Ian's garage for next time!
We then went here! Wow!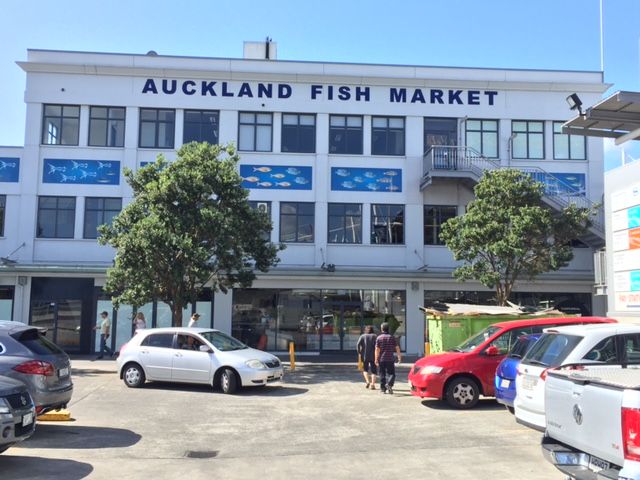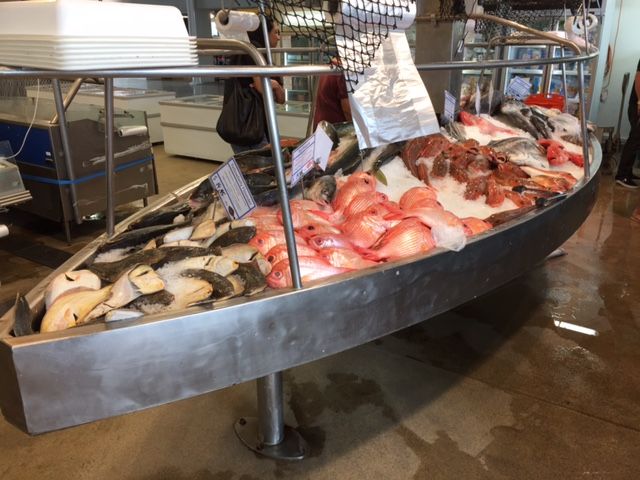 Many 'fish' that we'll never see!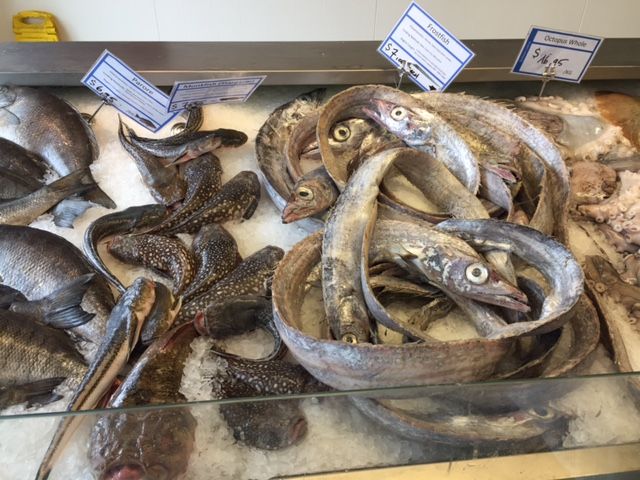 'Piper' are like our Ballyhoo and yes, many Asians in NZ will eat them! Sort of like a fellow Forum guy who when he reads this, will know who he is! Hi Ed!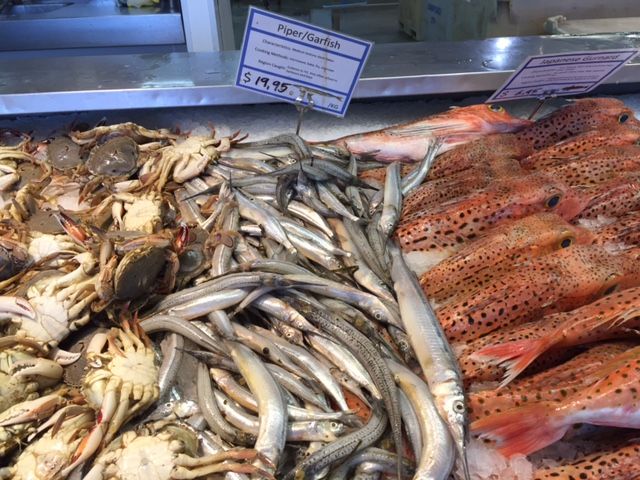 We picked up some smoked Salmon which was nice! Enjoyed that on our balcony a few times with an evening 'docktail'!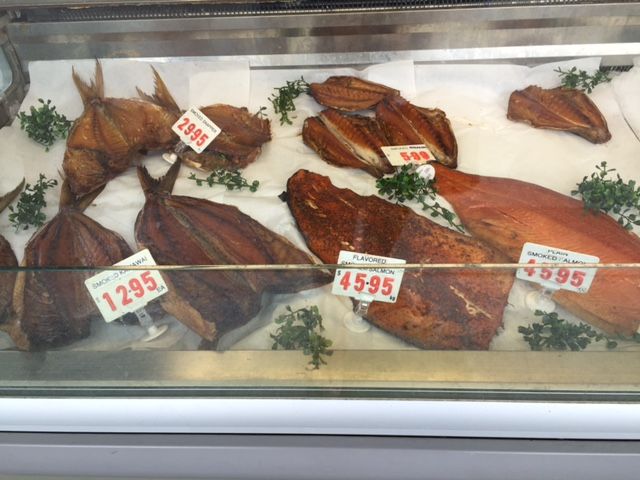 Albacore Tuna here.....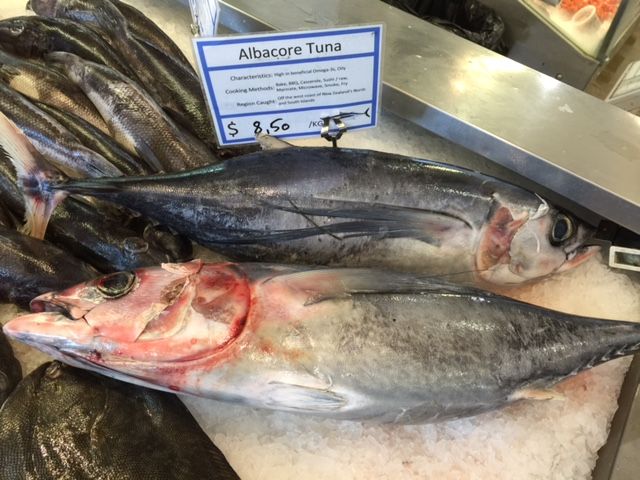 This is their "Kingfish", or 'Kingie' and we'll recognize it as a cousin to our Amberjack. Much better to eat and they fight hard! GREAT smoked!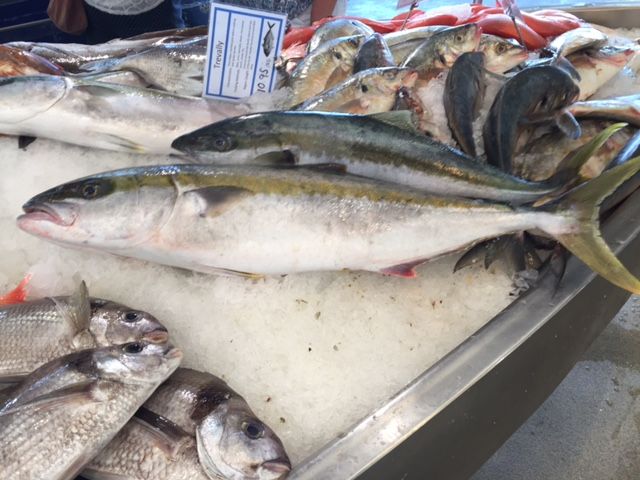 A "John Dory" which is VERY unique with a mouth like a Snook! Delicious and I've caught one here many years ago.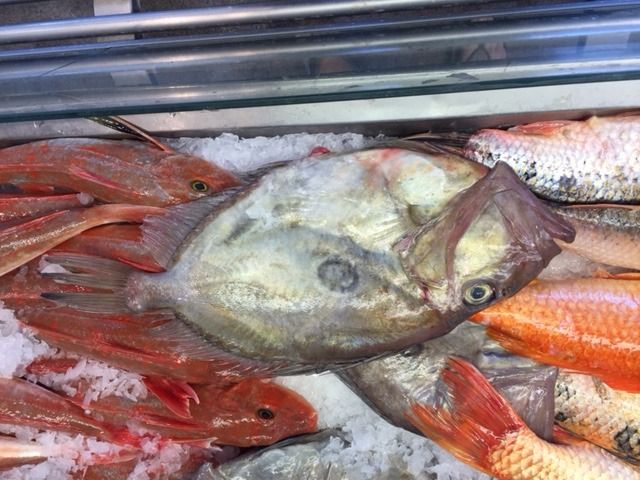 We finally moved into our wonderful waterfront apartment right ON Auckland Harbour! We got the same unit as we did three years ago so I'll post up a few more photos from our first (and long!) day very soon.......
Breakfast is waiting for me on the balcony right now!! :dance