Home
›
Big Bend General Fishing & The Outdoors
"Chaz Adventure" 3/8/2016

Ruff One
Homosassa
Posts: 1,967
Captain
Capt. Duane of Windspitter Charters an Uncle Billy of the famous Garage Bar( after a few beers), put together a two boat excursion to hit the fish of the wild Chaz area. I rode with Duane in Crusty the wonder skiff and Billy and Doc Stessor(Lee) shared Lee's Carolina Skiff.
We all ended up at the spring head around 9:30. After a small delay we were ready to roll.
These two finally got things together!!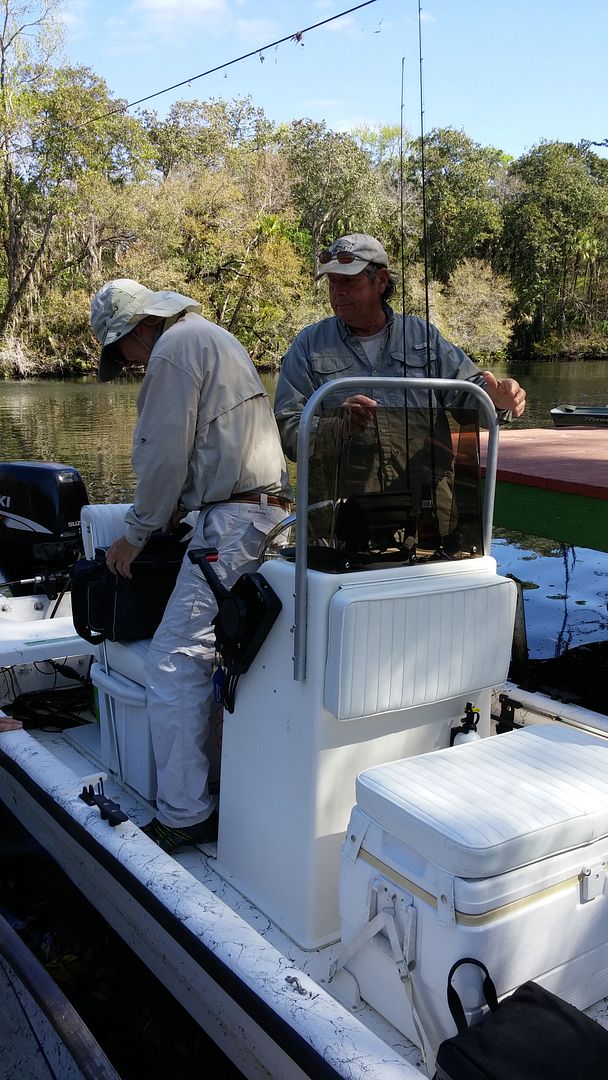 Duane led the way with Lee close behind. I think Lee only hit rocks once. Billy and Lee headed out to the grass flats and got into some nice trout. We headed to some oysters bars and got into a few reds, with this one going home with me for dinner.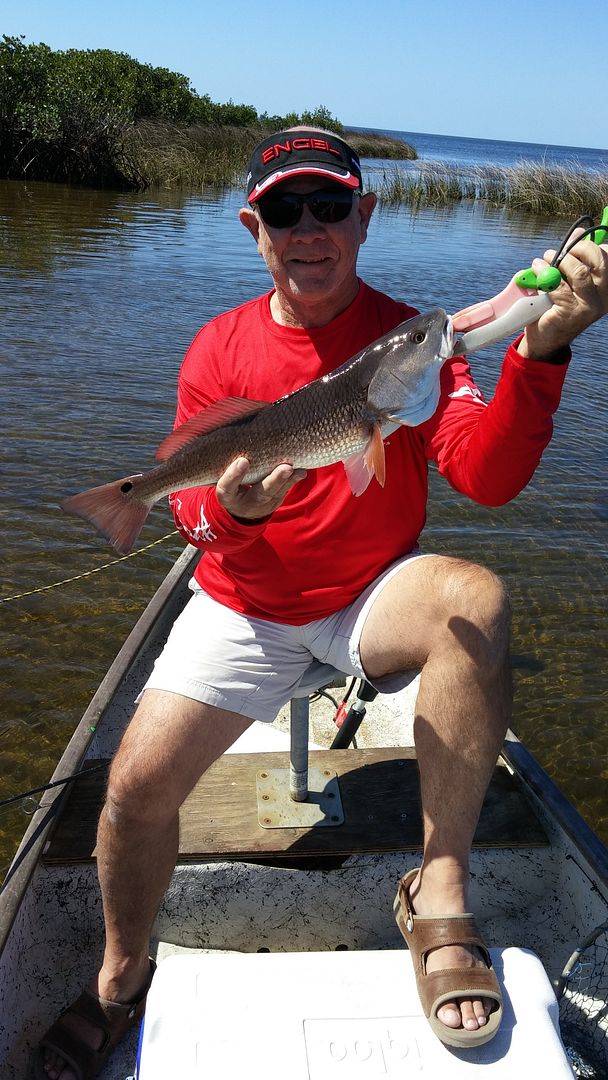 Things slowed down as the water movement got slack. We headed back across the bay toward some small creeks, we come around a bend and there's these two old guys trying to get a red in the boat!!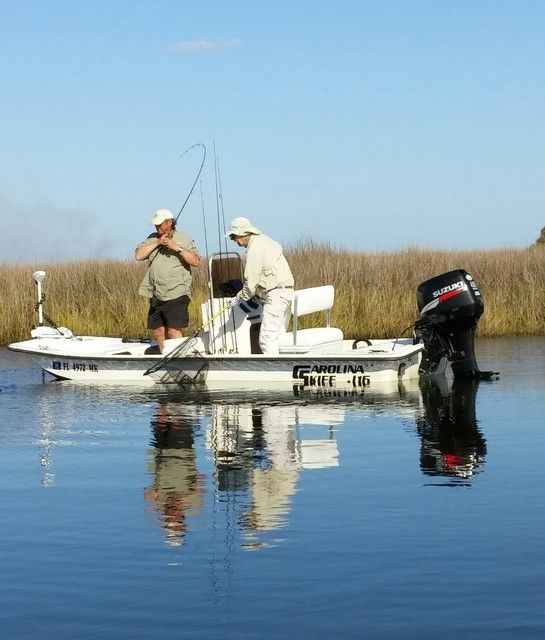 Nice job Uncle Billy! You too Lee on the net!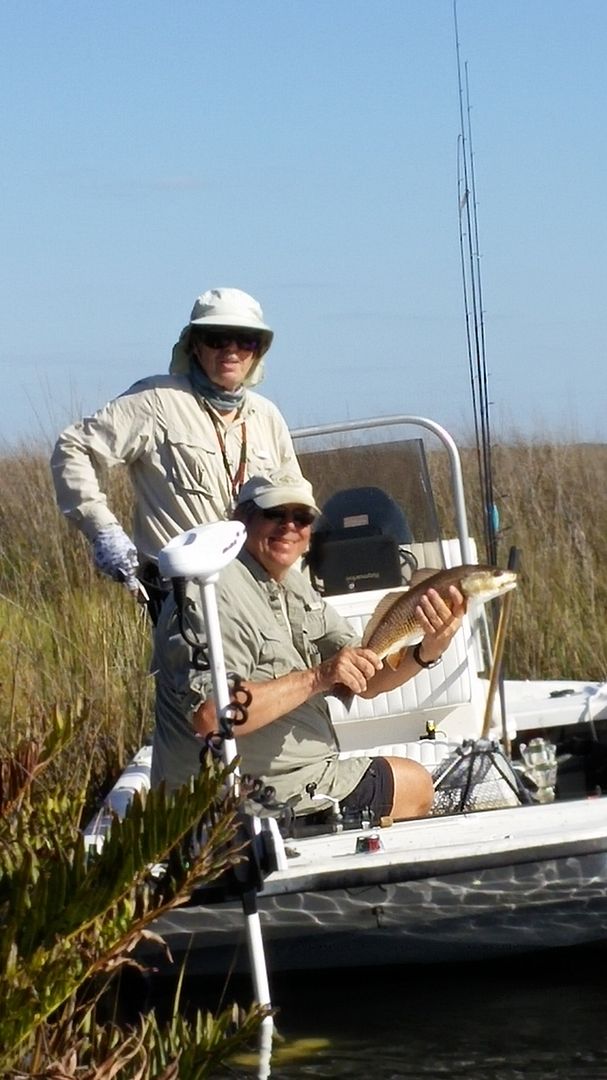 Duane looks up and says "Lets go to my snook hole". It didn't take me long to say " get crusty moving". After a short high speed sled ride over oyster bars, we pull into an oasis of beauty that looks like there would be snook all over it. Duane picks up a rod with a rattle trap on and throw into a small lagoon and the water erupts!! Snook On!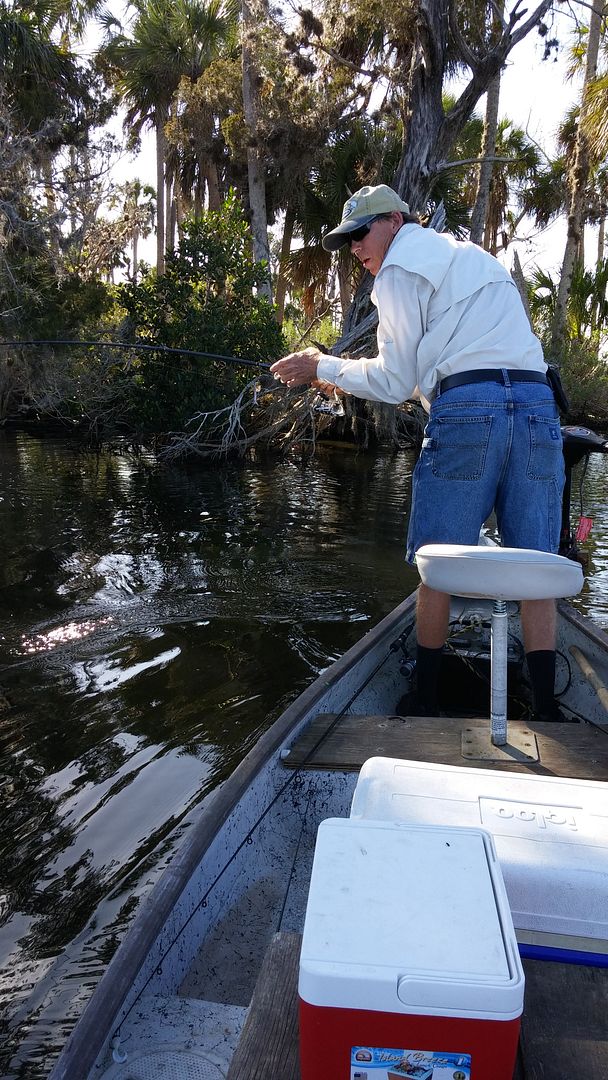 This snook is all over the place. A snook battle in old crusty is quite an experience.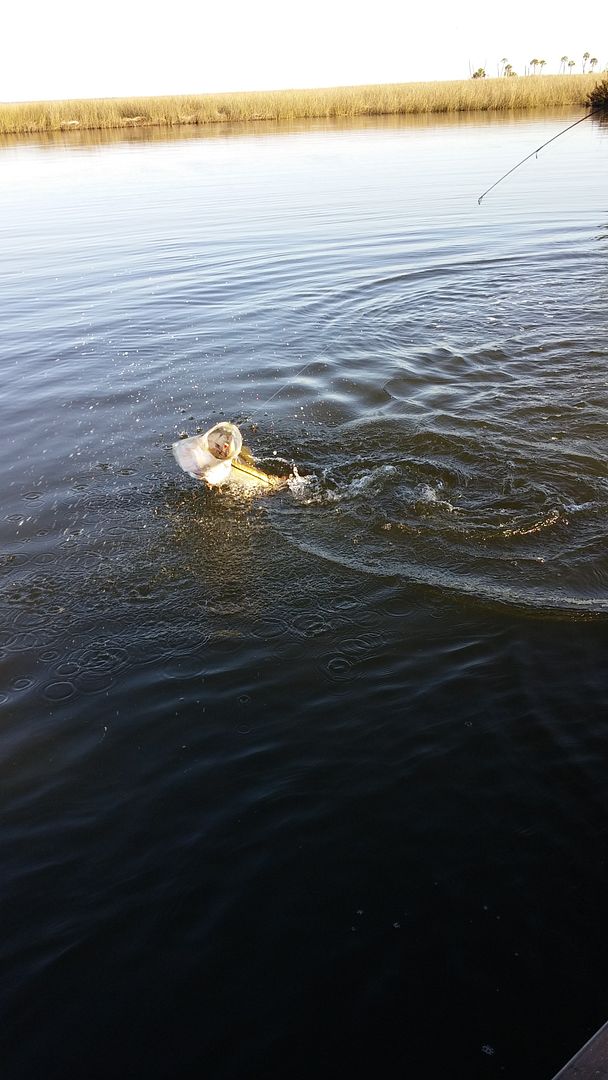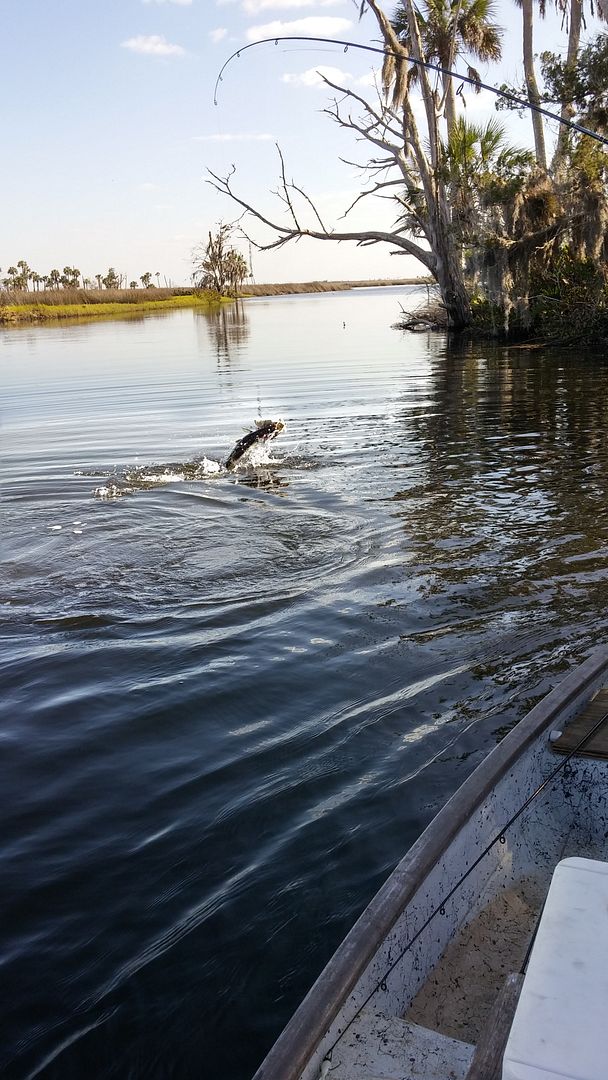 Duane uses that Chaz finesse and this snook is caught! But, he swallowed the lure completely and there was no way this one would go back. The damage was to great. At 28 1/2 in. he was legal and will give up some delicious fillets.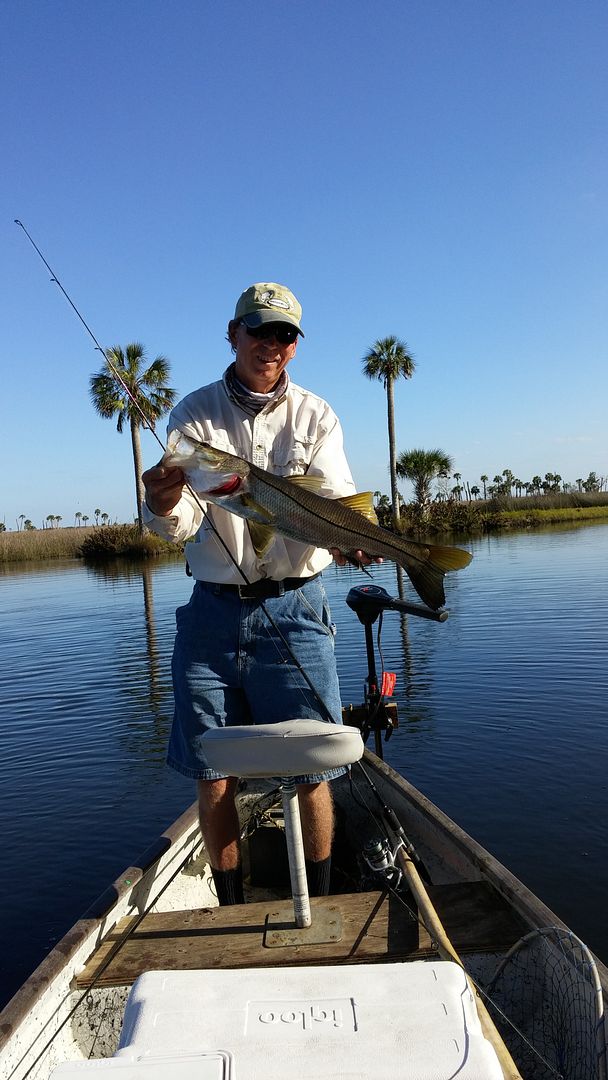 Excellent adventure! Fishing the Chaz with Duane is always full of excitement! Thanks Duane and Uncle Billy for putting this trip together. Now, get back to the Garage Bar, drink many brews, and get another one of these trips planned.
[SIGPIC][/SIGPIC]