Home
›
South General Fishing & The Outdoors
Flamingo backcountry report, 2 Feb
lemaymiami
Posts: 3,101
Captain
We hit Flamingo on two days this past weekend, the first day was with local angler Andy Hessen and his son Chris for a day of catch and release fishing in the backcountry. The second day was strictly fly fishing with visiting angler Chuck Aiken, his first time in the 'Glades...
On Friday in overcast conditions we did pretty well in Whitewater Bay (mostly) with good numbers of speckled trout, redfish, and one nice snook - all on very light spinning gear. Here's a few pics of the fish…
[img][/img][img][/img]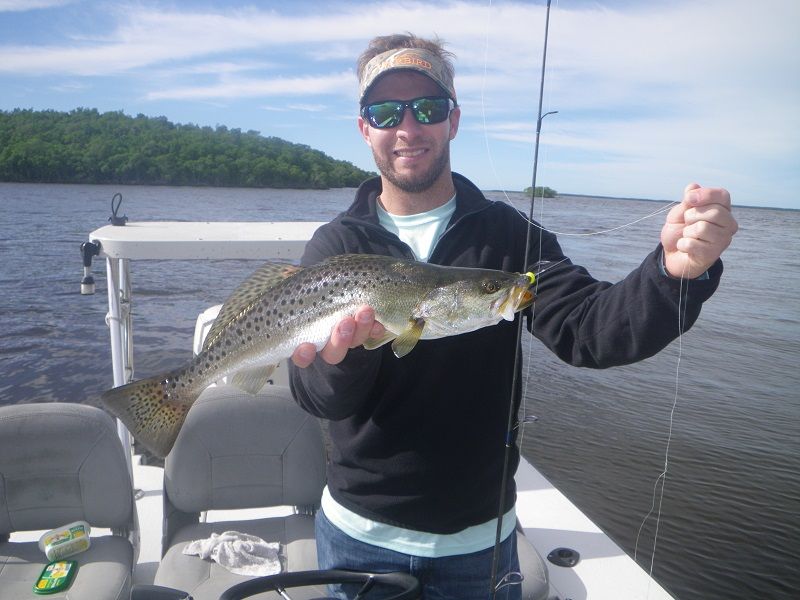 Here's Chris with his first speckled trout - the trout were hungry that day and ate small jigs or shrimp under a cork…
[img][/img][img][/img]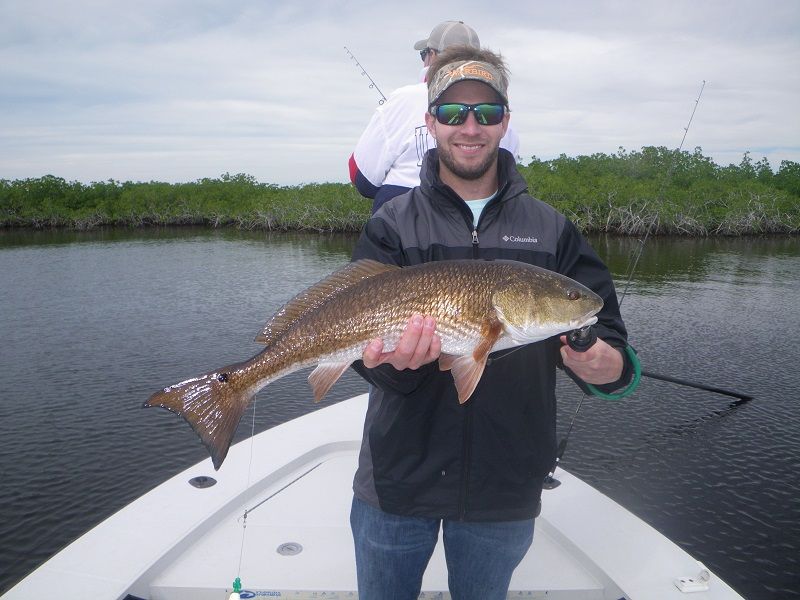 Here's Chris again with his best redfish (taped out a 26 1/2" ) on the lightest rod we had with only 10lb braid... We caught and released about 11 that day, including another four slot fish with both Andy and Chris in on the action.... Note the hard red brown color - typical inside fish.
[img][/img][img][/img]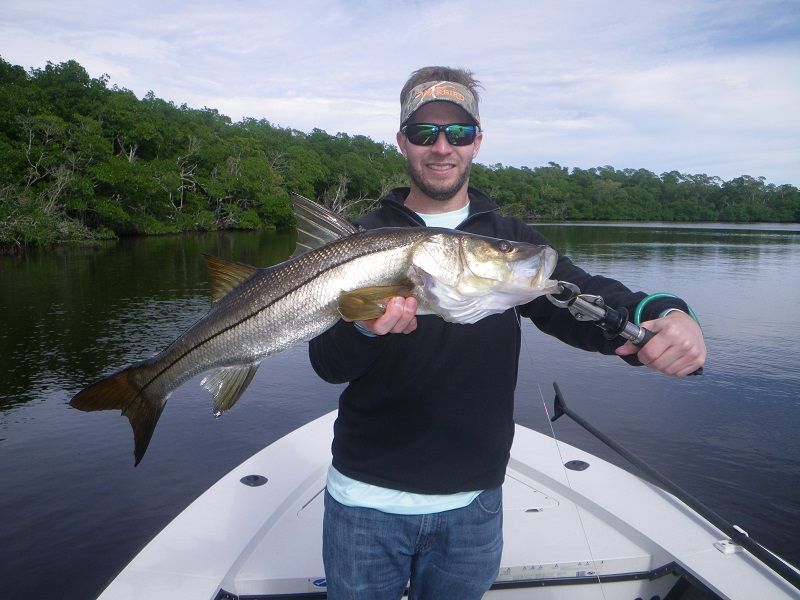 Just what Chris needed to complete a backcountry slam -his first snook! Andy needed one as well but we couldn't find another as hungry as this one. It was, like all the others, carefully released to fight another day...
With a cancellation on Saturday I was back on the water Sunday with first time visitor Chuck Aikens using fly gear only. That morning the water was a bit warmer but the wind had shifted dramatically making the fish scarce but our first spot was really on. He caught and released eight or nine speckled trout on a small Blacklight Special fly before we retired it... Here's a pic of the Blacklight....
[img][/img][img][/img]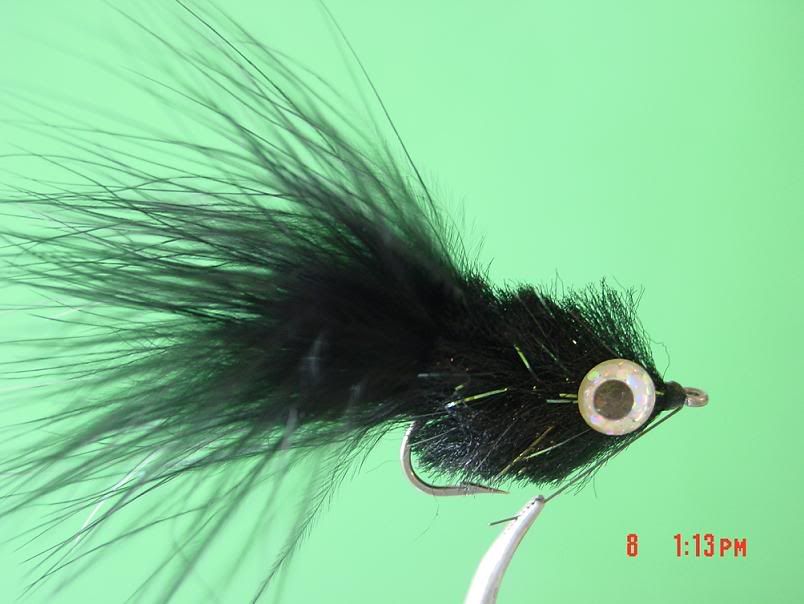 Just something about a black fly at first light in clear, cold water...
[img][/img][img][/img]
Most of the trout were solid keepers including this one - but all were carefully released...
[img][/img][img][/img]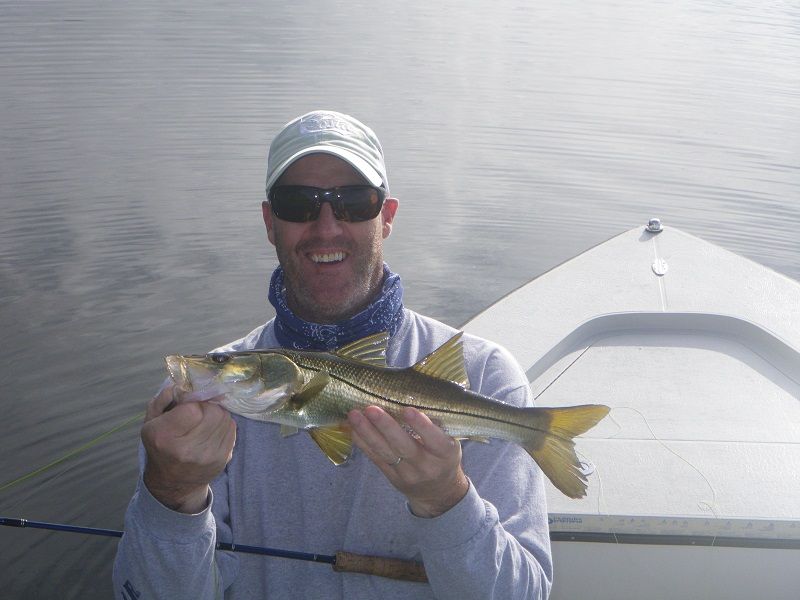 Later that morning Chuck had a small snook attack a Clouser - his first snook in the 'Glades...
Later that day we found a fair number of much, much bigger snook -all in very shallow waters and as spooky as only a big, wary snook can be. Every one we found was at least ten pounds or bigger (and we found them both in Oyster and Whitewater Bays... Pretty tough on a first timer but I suspect he'll be back... The rest of the day we hunted redfish but missed the few bites we got (in the same areas where two days before they were easy to find and much hungrier... Water temps that day never came much above 69 degrees so we never saw the first tarpon.... That should change in a few days....
The backcountry will be the place to be for the next few weeks... I predict that the big tarpon will make their first showing in Whitewater later this week (maybe even today or tomorrow...) as water temps rise with mild weather for the rest of the week scheduled (according to the weather folks...).
Be a Hero... take a kid fishing!
Tight Lines
Bob LeMay
(954) 435-5666