Home
›
Keys General Fishing & The Outdoors
Anyone like to grill fish and seafood?

Gary M
Posts: 13,246
AG
Wanted to share with you guys a fantastic grill accessory that we absolutely LOVE! Grill Grates!
Other than buying a set of these, I have
no
connection with this small, family run company. But I know that many of us love to grill and on 'normal' grills, fish is a real pain.
Grill Grates use a high quality, aluminum metal that is designed for
more even heat distribution
as well as to almost entirely eliminate flame ups from fatty meats, marinades, etc.
We followed the directions on the web site to see what and how many panels we'd need for our cheapy, 30" Weber gas grill. It looked like I needed 4 panels. They slide to together to lock in.
Check it out here:
http://www.grillgrate.com/
You can simply place the new grates on top of the old, round ones or if you are lucky like I was, you'll be able to toss out the old round grates and totally replace them with your new ones. My four panels fit perfectly!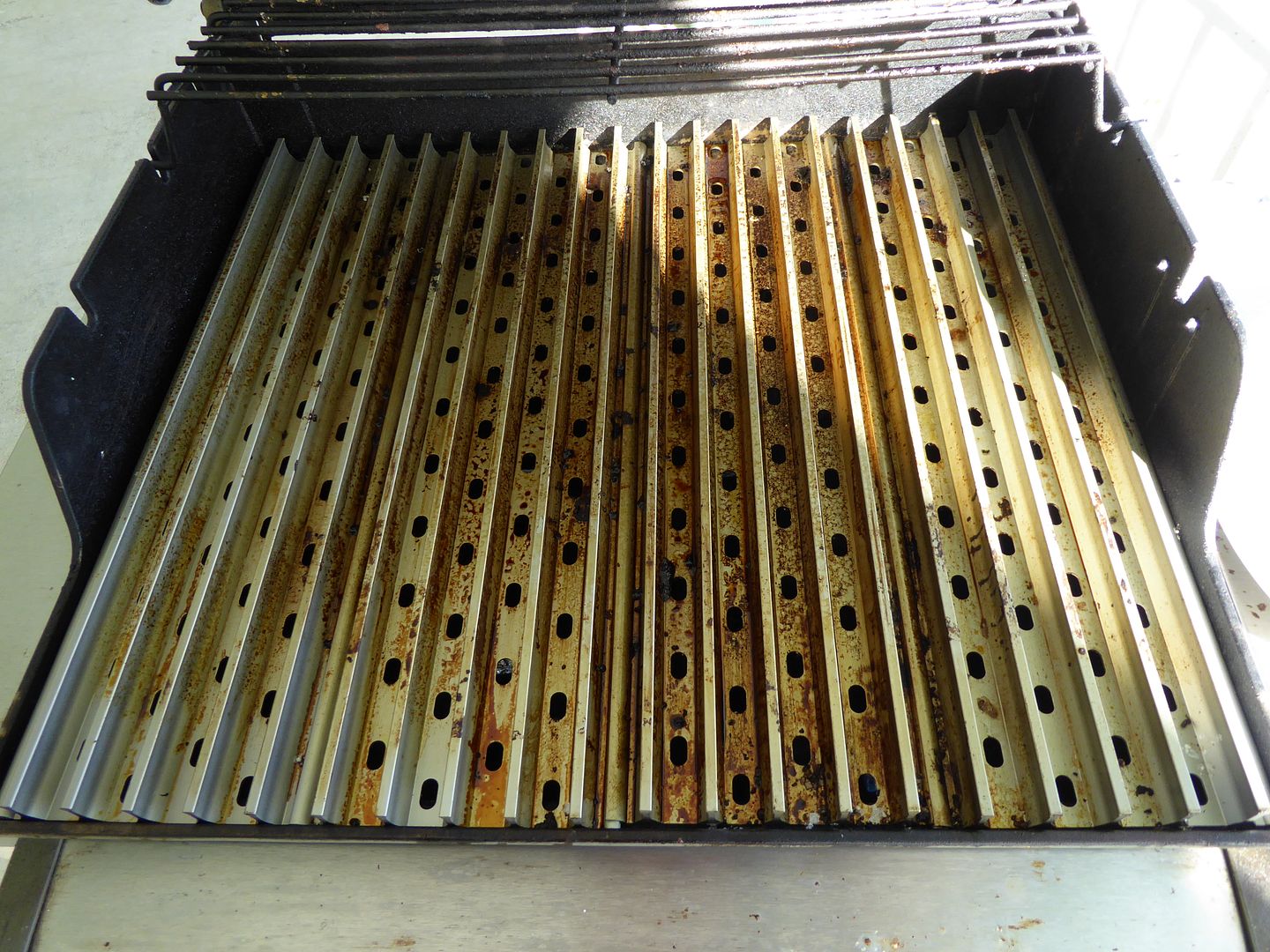 Above, you can see that we've used the new grates a few times and it's recommended, that like an iron skillet, you let it kind of 'season' with nothing more than a simple wipe off with a damp paper towel. On occasion, you can easily clean out the troughs. The 'seasoning' helps to promote more non-stick.
Here's some fish...... grouper I think.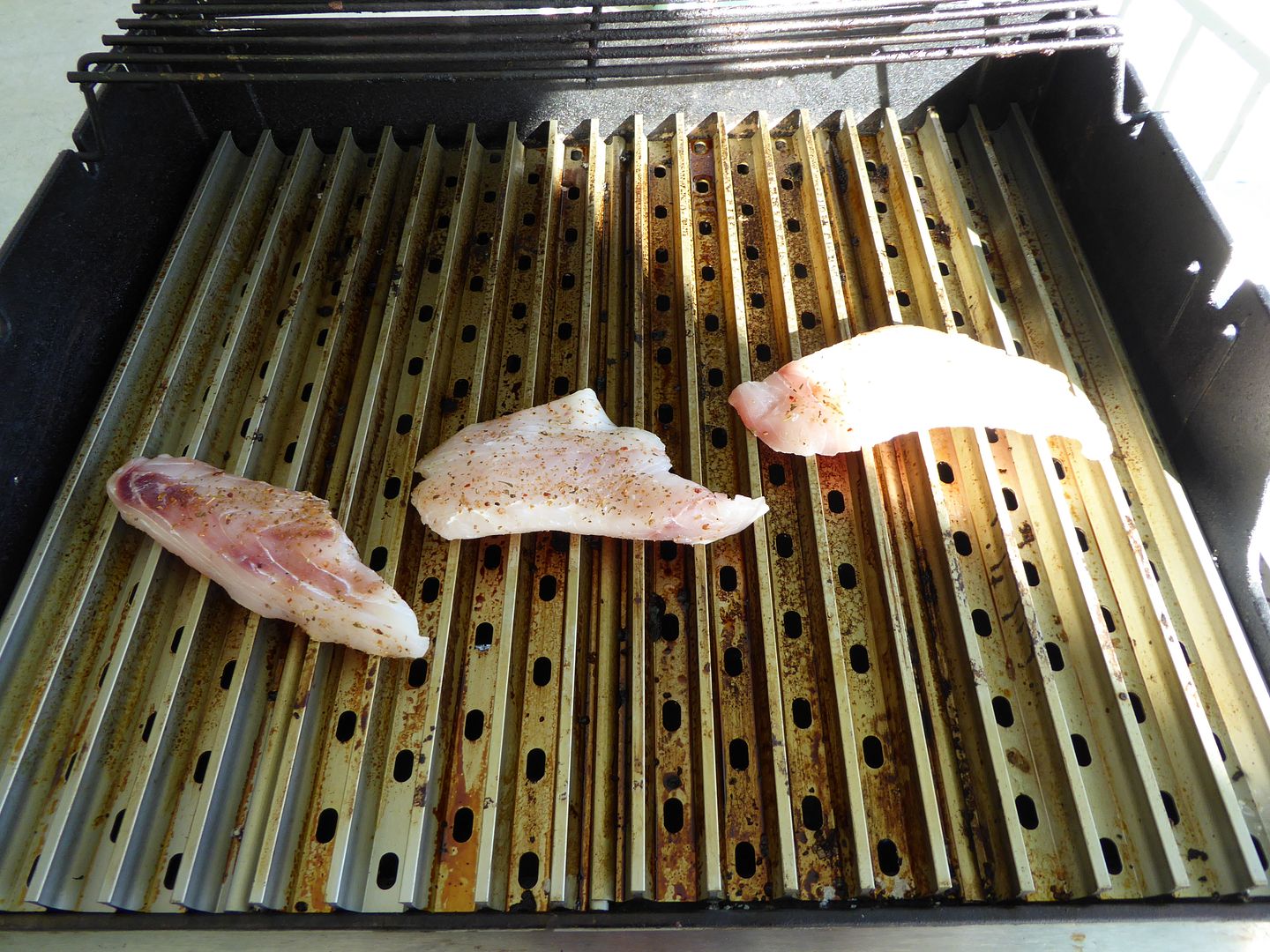 And here's probably the BEST part and that's the specially designed spatula as we call it, but The Grate Tool as they call it! It's designed to slide into the troughs and LIFT the meat off from
below
versus 'scraping' the meat off of the round grates. Big too, for those bigger pieces of meat or fish fillets. This tool also does GREAT for veggies and you won't be dropping the smaller stuff down into the grill itself. Even asparagus can't get 'lost'!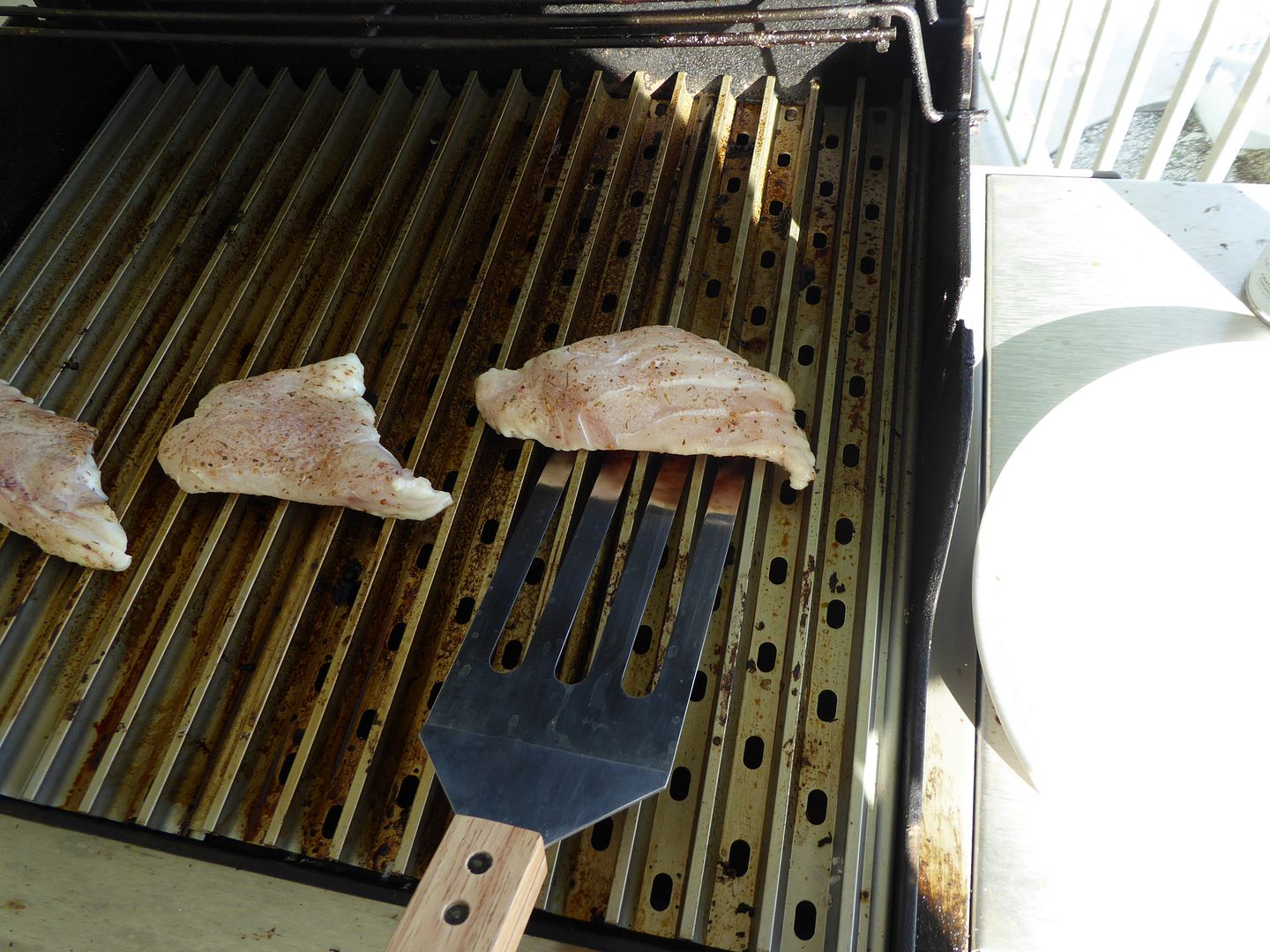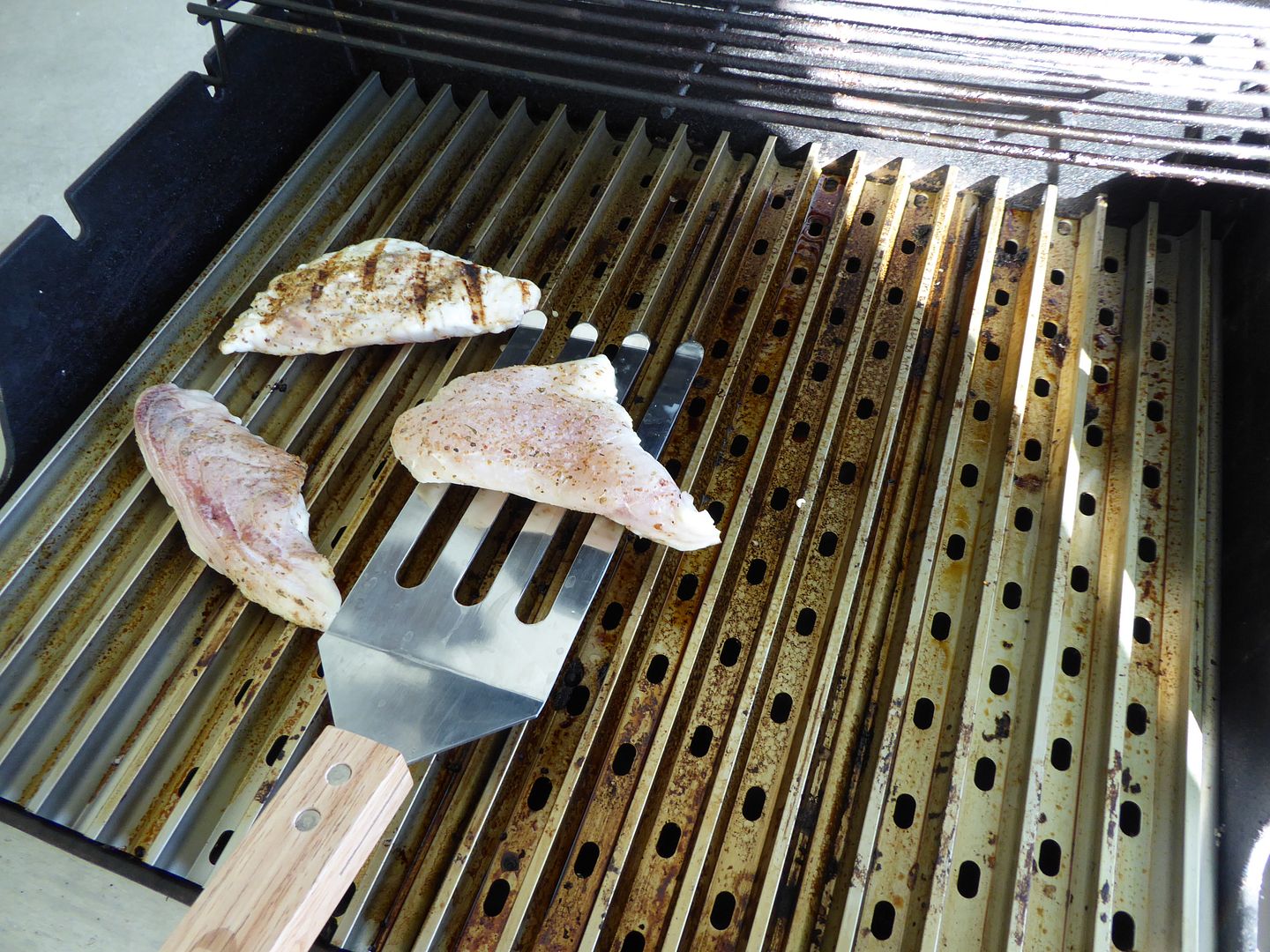 Look through the web site and make sure to watch the videos. This is a no BS web site and this really works 100% as advertised! I'm now the second string griller in my house because Jenn loves to grill too!