Home
›
Southeast General Fishing & The Outdoors
12.16.15 SLI
Maribella
Posts: 508
Officer
With guest captain JT on board, and lake like conditions forecast for the entire stretch between SLI and the bank, Maribella charters opted to take a gander offshore today. Busted the inlet just before 6 and was greeted by a "water in fuel" alarm. Grabbed 12 gallons from Mobil last night to top off (first time non rec90 in this new motor) (and last:) ) Thankfully, the raYcor saved the day....Started heading east in the predawn darkness and, just as some light was creeping up on the horizon, we spotted this!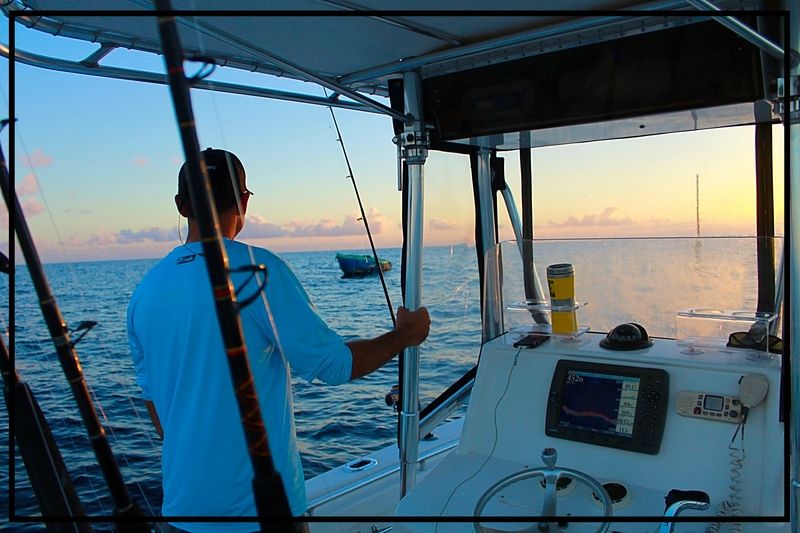 High speeded it 6 or 8 passes then switched to surface baits for a few passes but amazingly did not get touched.
Continued east 20 miles or so and found quite a sight with tunas busting the surface and birds going crazy. Fire out a couple of cedars and within seconds we are into some football black fins. Another pass and I'm in the process of setting a rigger bait in the clip and the line starts smoking for a few seconds then nada. Turns out it was a blue marlin and he went over to our other rigger bait and popped off before we had much to say about it. Put on a nice show on the surface as he was greyhounding away.. Stuck in the area and picked up some fat skippies before continuing east. Found another pack several miles east and caught and released a couple more small black fins and a few more footballs. Also found some even fatter skippies in this pack that has wondering if it might have been a better color for a second..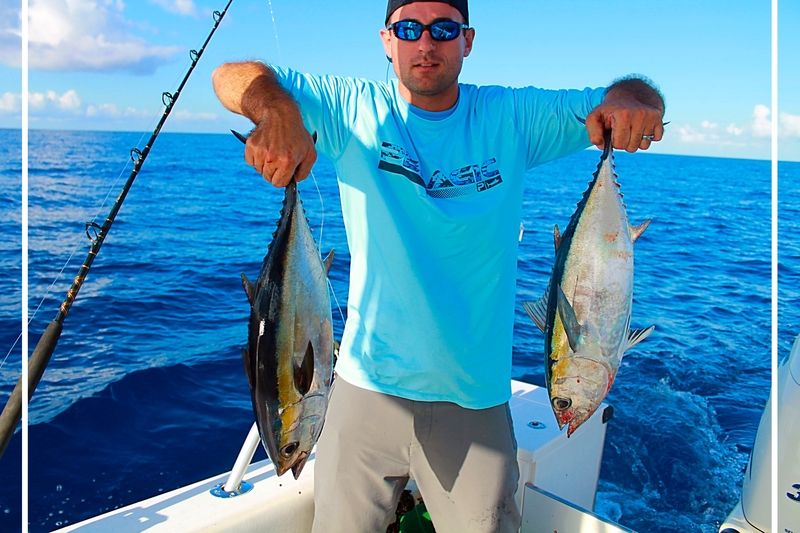 Beautiful day on the water.
Captain James Jolly
Maribella Charters, LLC
www.MaribellaCharters.com
ph: 772.222.7101
[email protected]