Home
›
Tropics
Boston--->B/Harbour, Halifax, Nova Scotia & Quebec Cruise-A-Thon! 9/5-12-2015
Wow! It's been a Slam Bang year for us going back to late April and here we go on the
next
nautical, maritime, seafood adventure! Lots of fun boats, some great seafood and a few stories coming, starting with the first Installment of our 7-day cruise from Boston to Bar Harbor and then up over the top of this section of Canada and down the St Lawrence Waterway and into Quebec City! We rode on a ship, two jets, one turbo-prop, a lifeboat, a lobster boat, several coach/buses, a few taxis and a sail boat! We visited a combat veteran warship too!
Ten years ago I'd have
sworn
that I'd
never
do a cruise! But that summer, we did our first and it was a 7-day trip out of Seattle and up the Inside Passage to Alaska and back. We always focus on the
trip
itself, the stops/destinations and go make our own 'fun'! :dance
Since then, we've done a 14-day trip from Sydney, Australia and over to New Zealand (wow, what a trip in 2008!) and one out of Venice, Italy and down to Greece which I documented here a few years back. I hope that you will enjoy coming along on this very FUN trip as well!
The ship was nice enough to post this great map of our trip, routes and destinations!
Flew on Spirit up to Boston out of Ft Lauderdale. Taking off on the new runway, I had a great view of the Dania Cutoff Canal and the Marinas below. I had just been down there after coming back from Bimini in June with our own Intrepid377 and his crew!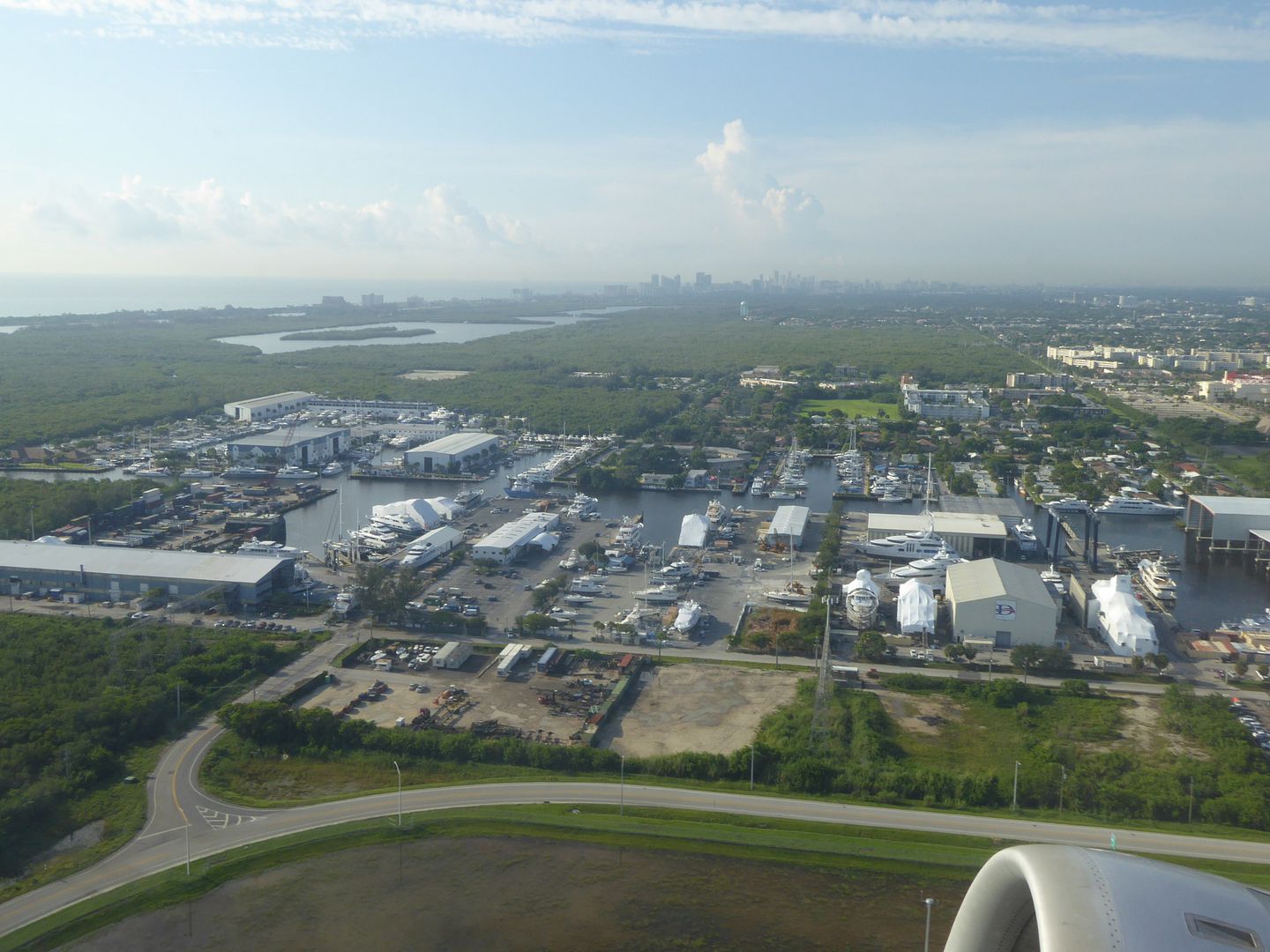 Followed quickly by the ICW and Hollywood beach beyond.......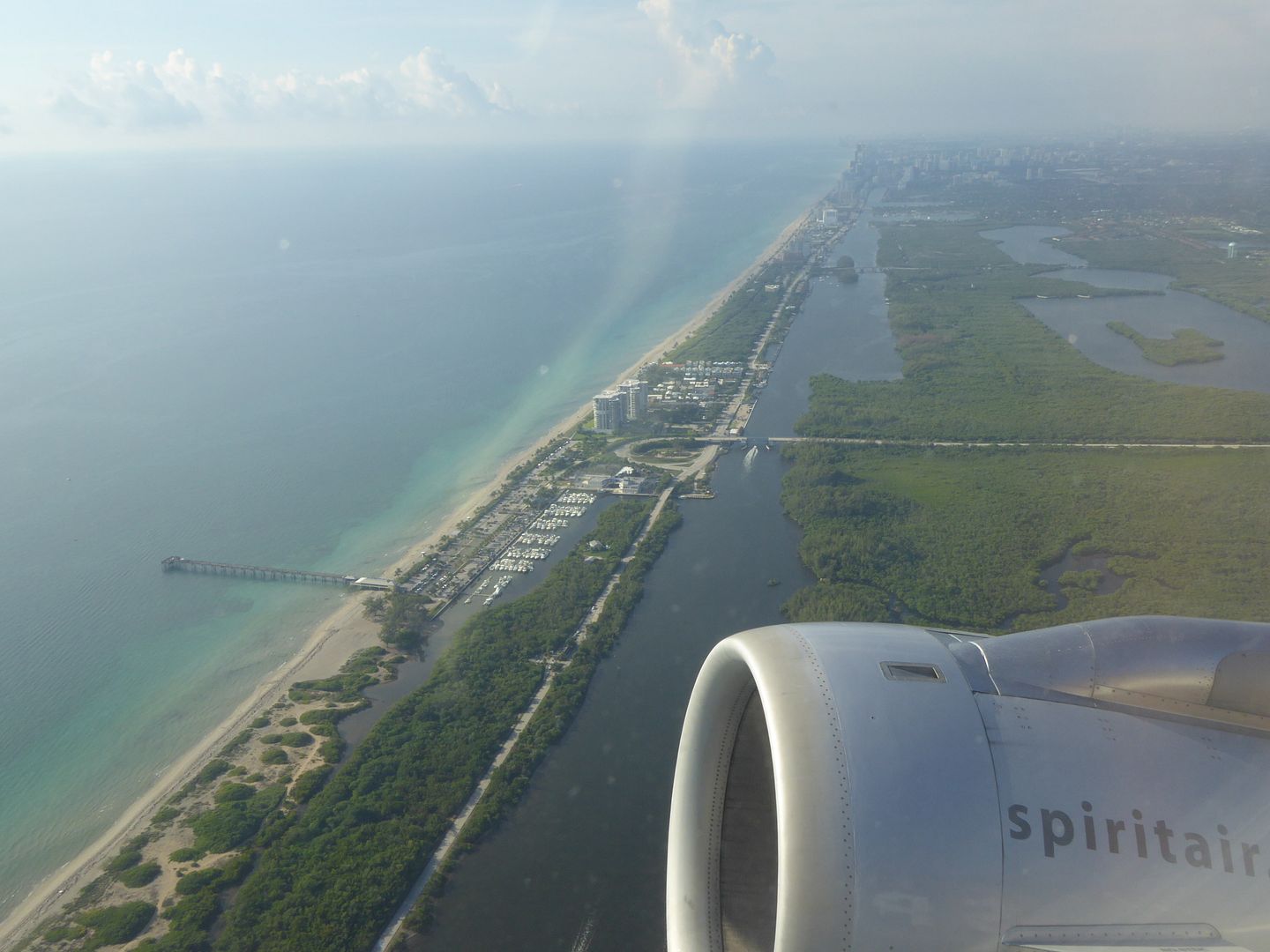 Coming into Boston, we saw the old fort that once protected the harbor! The Atlantic is in the distance.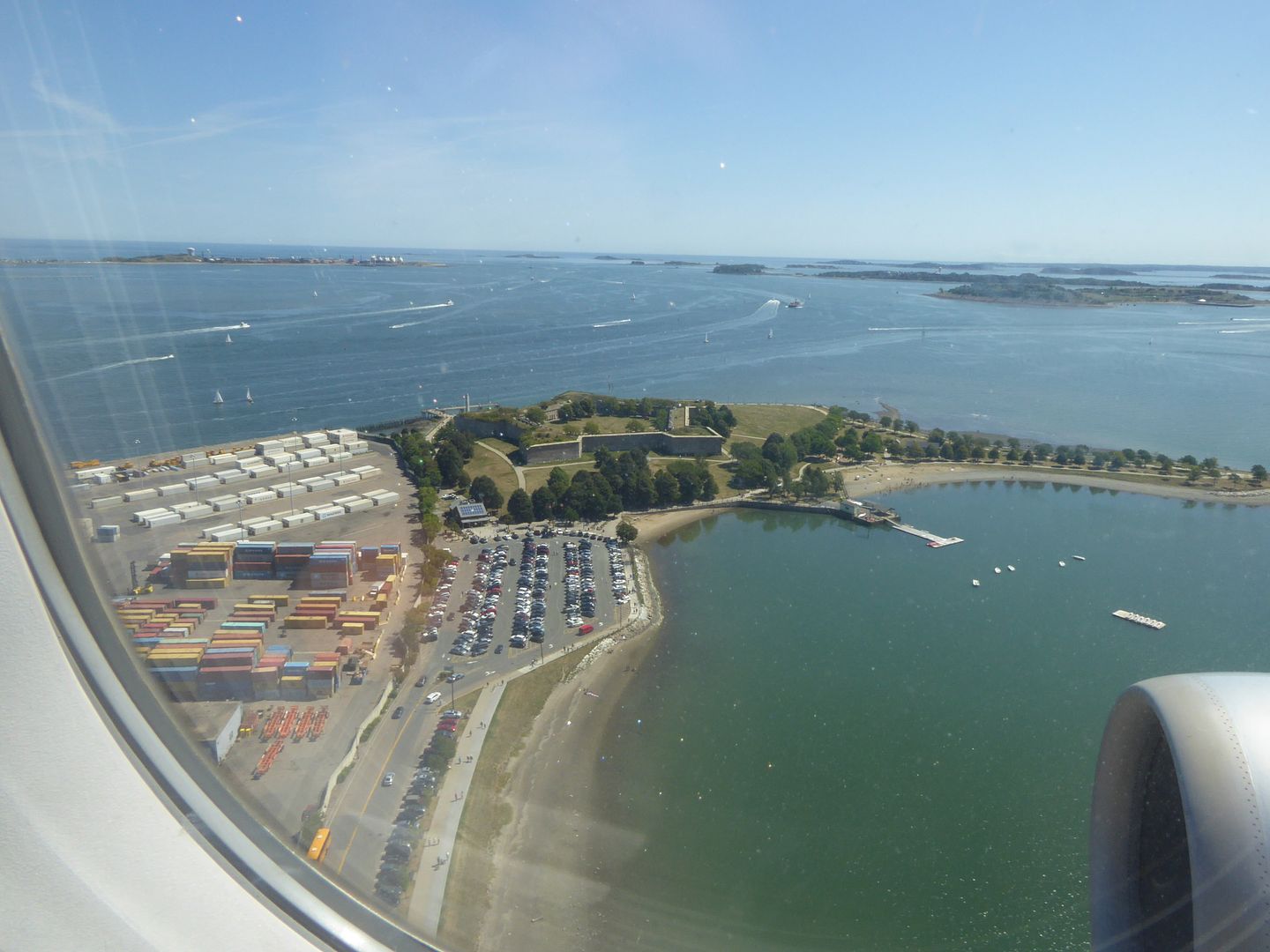 About to touch down on RWY 4. I have flown in here in my previous life and there were always notices for pilots about "Tall ship in the harbor" but I never saw any back then. :huh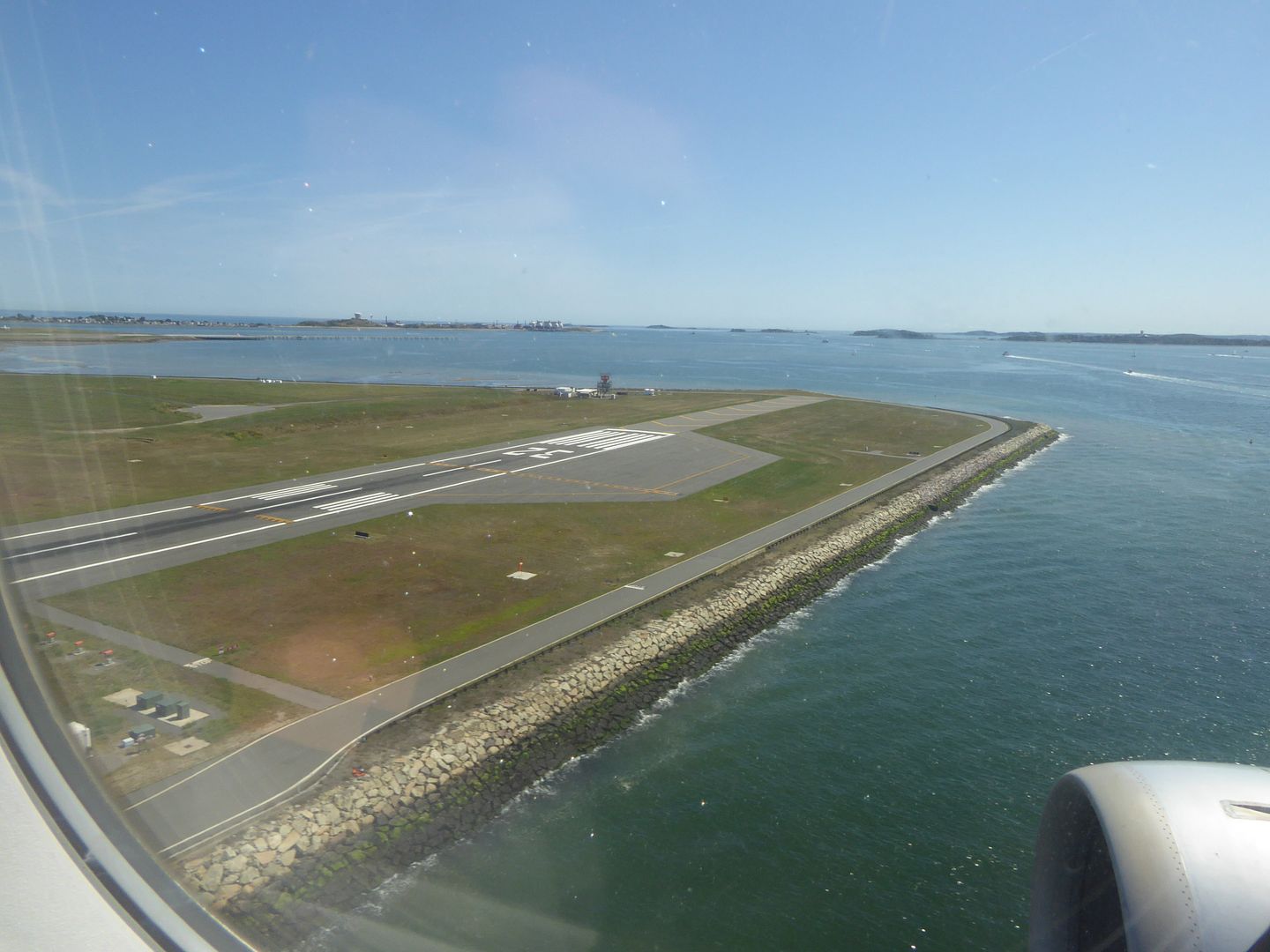 Got our bags and took a cab to our ship, the "Veendam" from Holland America Line. She's a 'mid-size' cruise ship with about 1,250 guests. At 719 feet long, she displaces about 57,092 tons, or, about 57,086 tons more than the ol'
HEY MON!
, our 30 Grady-White! Max speed for the Veendam is 20.9 knots. We normally cruised at 6-14 knots. They time the departures at about 5-6pm and the arrivals at 5-7am.
Jenn organized a top deck, outside cabin with balcony. This trip started out just to be our neighbor and her Mom, then Jenn and I got to tag along! Our neighbor Julie's husband fishes most of my Dry Tortugas trips with me. With school in session, he had to stay home with the boys! I had suggested to Julie that since we'd be heading 'north' that we try to book for a port side cabin and that worked out great for viewing!
A narrow, long cabin, it was excellent! Mini-bar/fridge, cable TV, some WiFi, outstanding room service and great AC.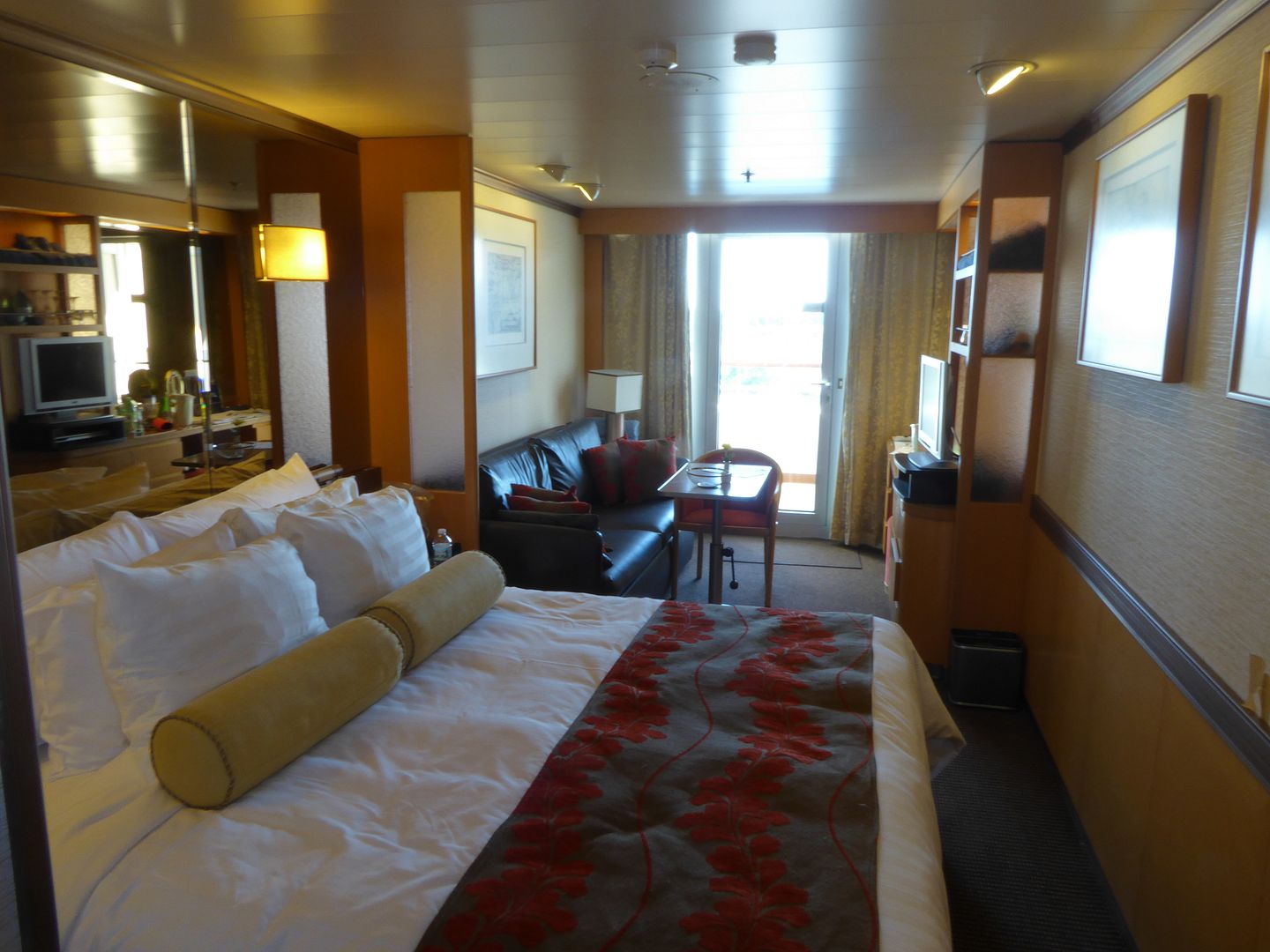 We had to do "Lifeboat Drills" and here you see a larger boat with twins. They use these as 'shuttle crafts' when anchoring out.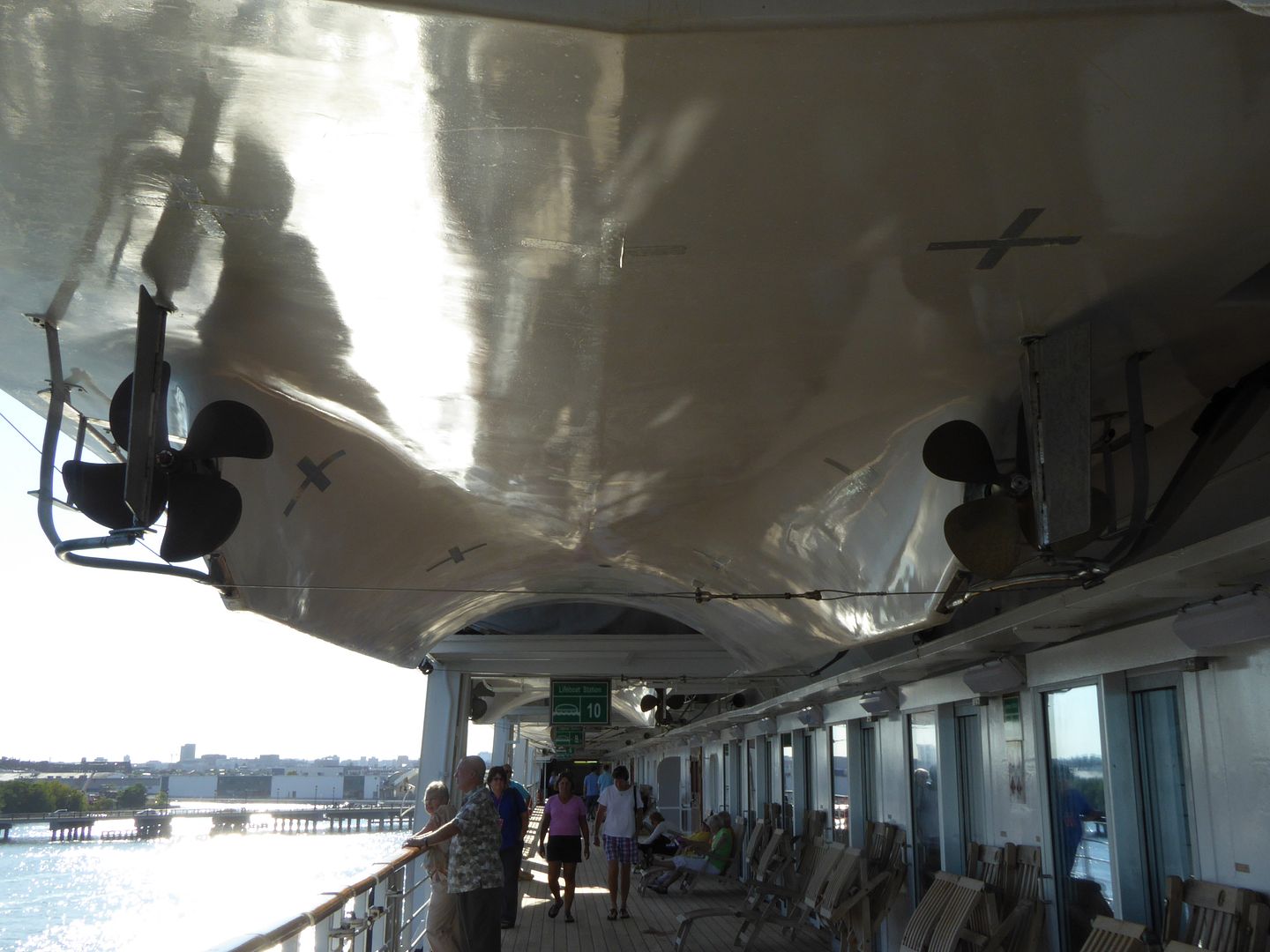 We wandered up as high and as far FWD as we could before we shoved off. Yep, here's what the Pros use once again!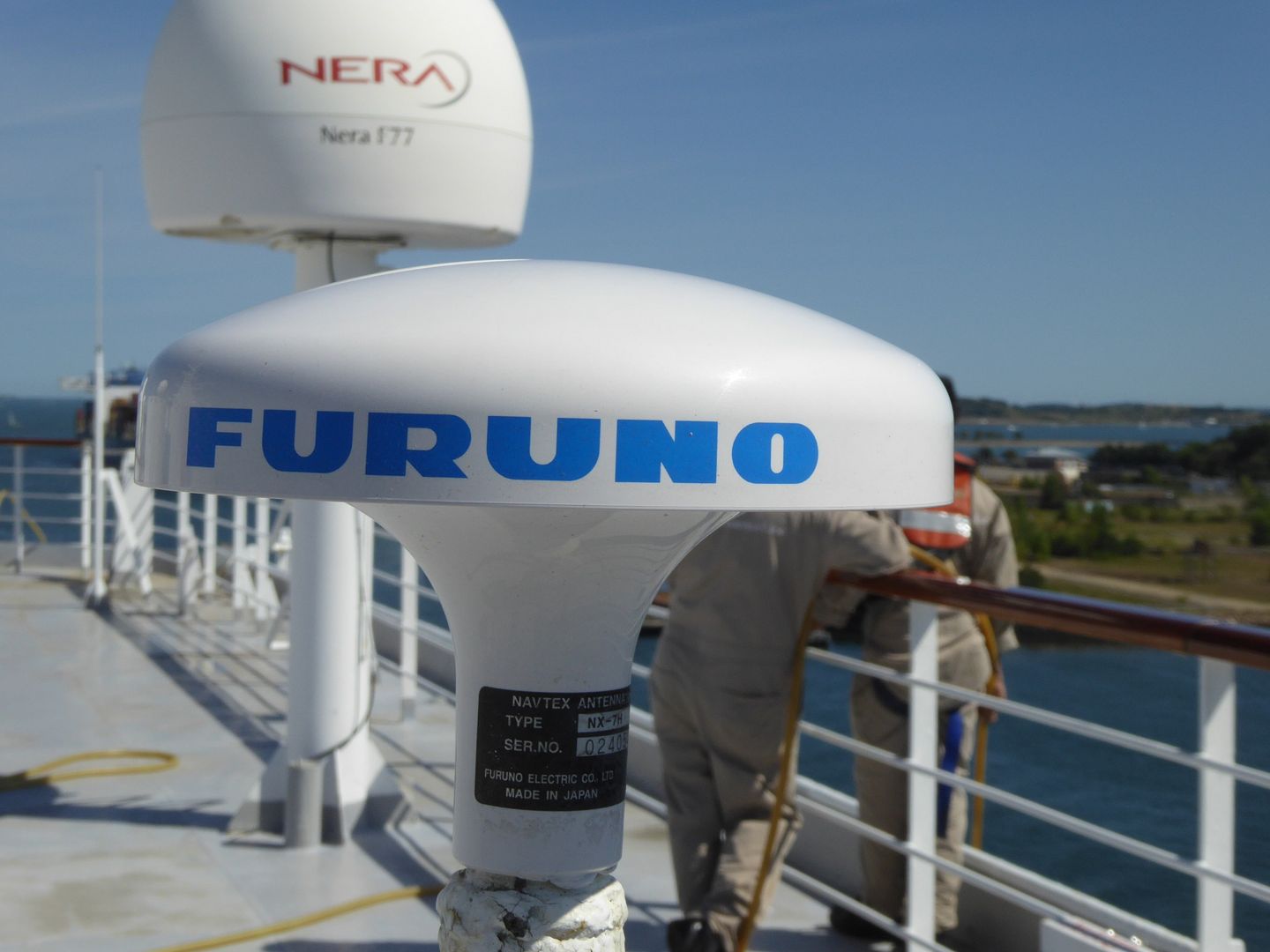 I shouted down to these guys, "Catch anything?", since they had two rods in the holders. "Not a **** thing!" came their reply! I shouted back, "Maybe you didn't have enough beer?" and they just laughed.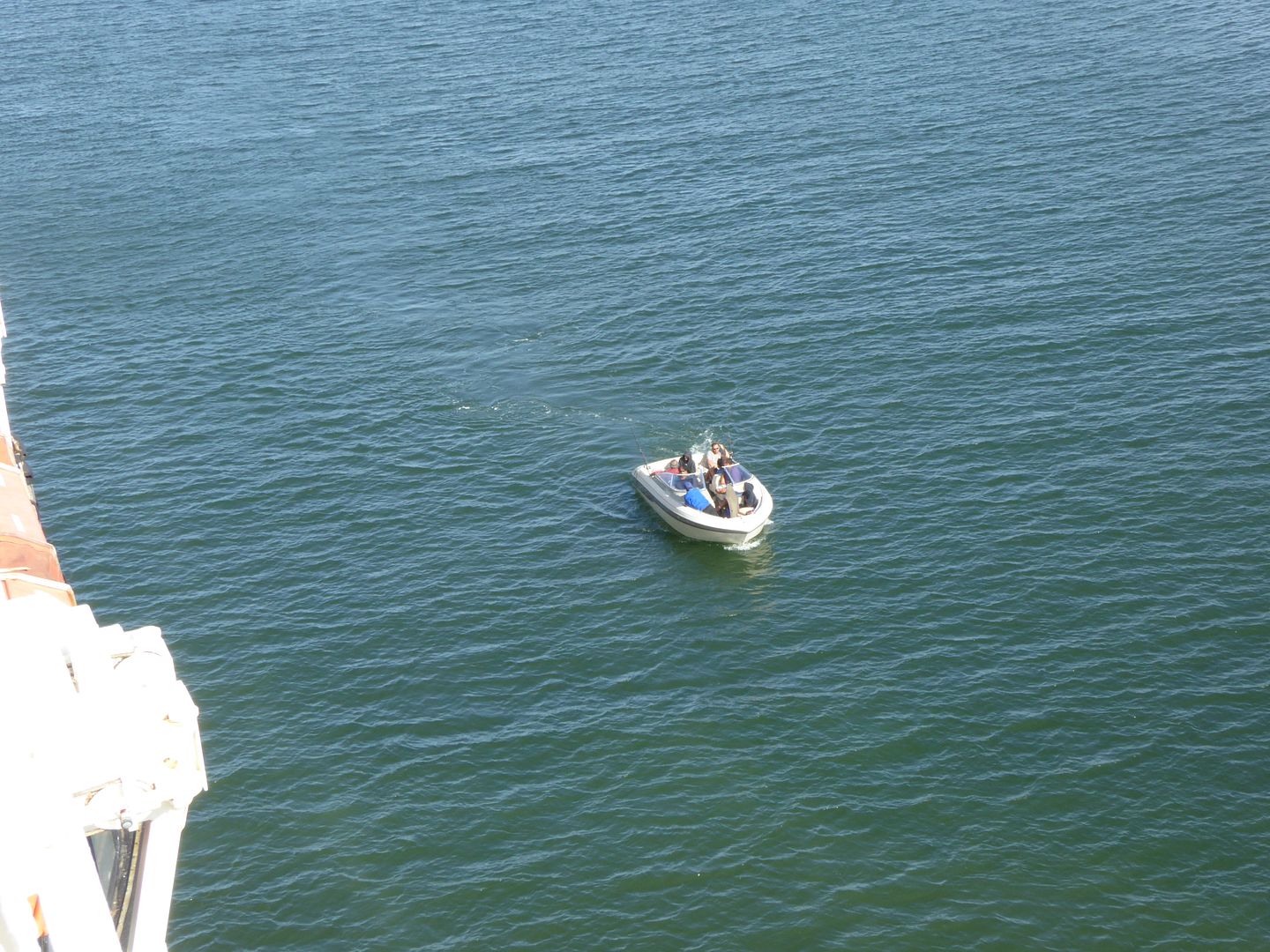 We had many boats slowly glide right by the ship while still tied up. Compare that 'security' to what many of have seen around Port Everglades!! I see so many examples of 'inconsistencies' with regards to Homeland Security at ports as well as airports. :huh
We four went to the aft deck to see the Departure as I knew that we'd have to back down the canal before turning the ship! Here's our narrow slot to slide the 114 foot wide ship through! No tugs either! :hairraiser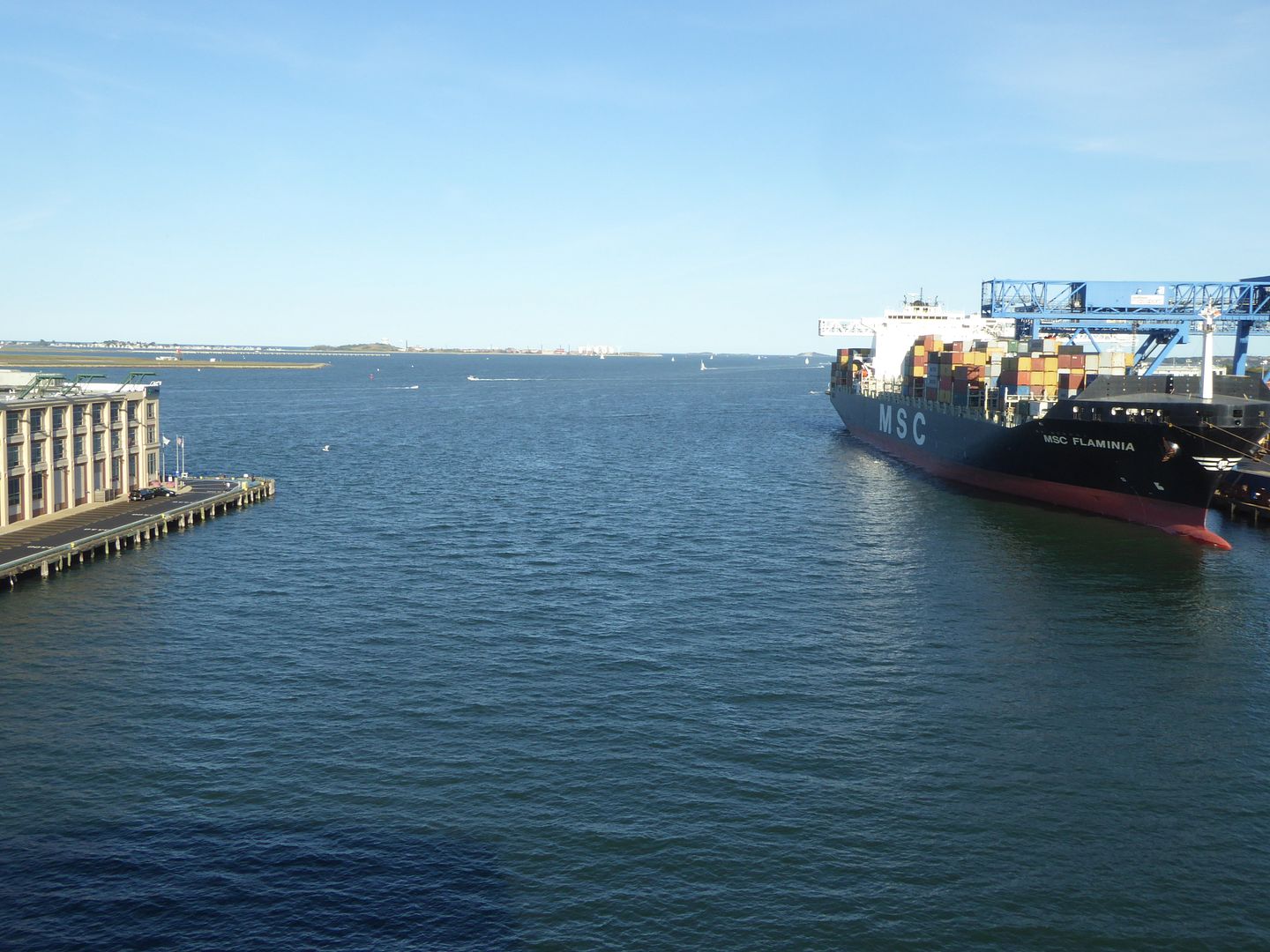 Across the canal as we slid back, we passed this small fishing dock. I'd love to go out on one of these. On a nice day of course!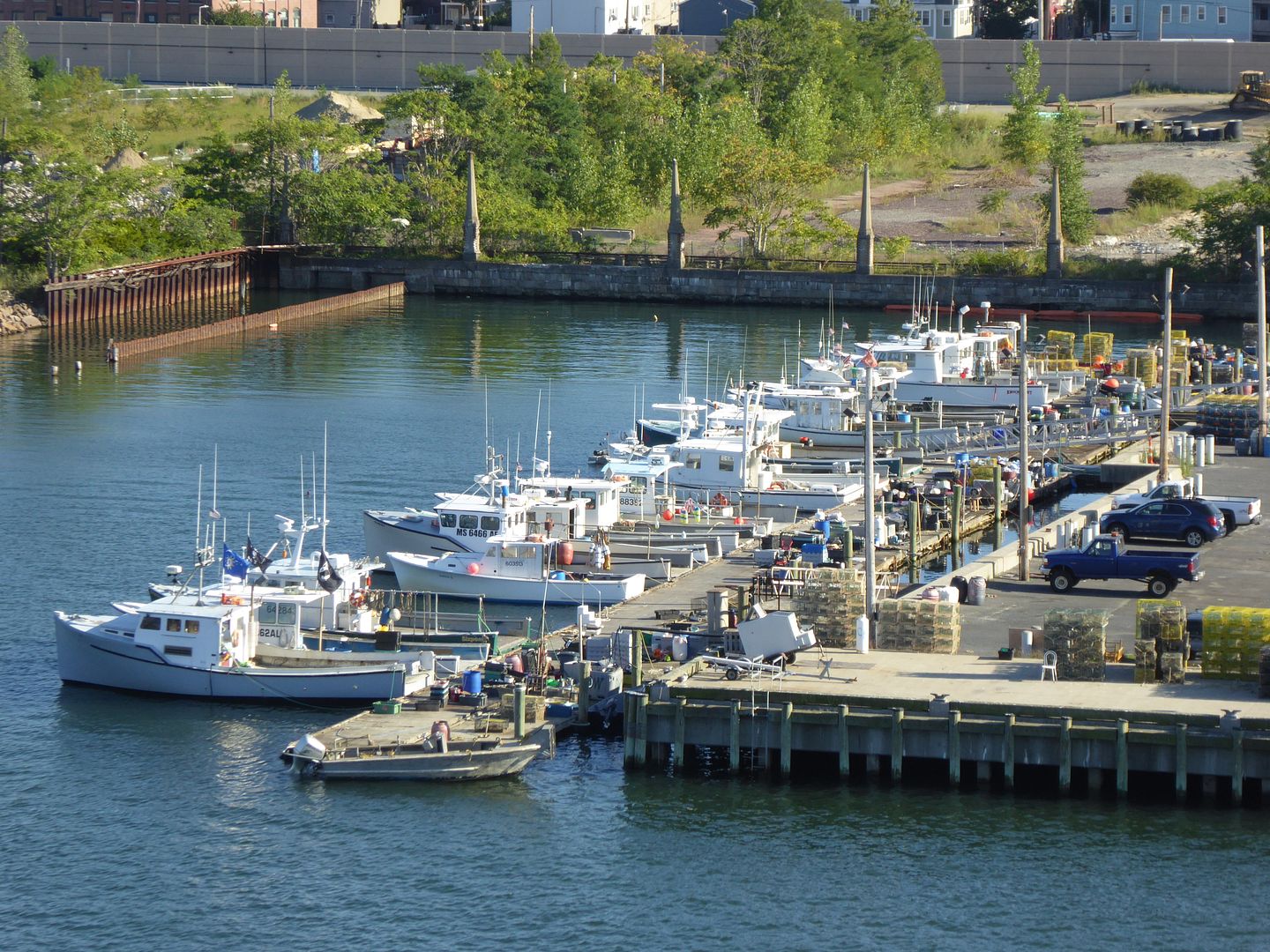 No 'zoom' on the camera here as we passed the docked up freighter! :applause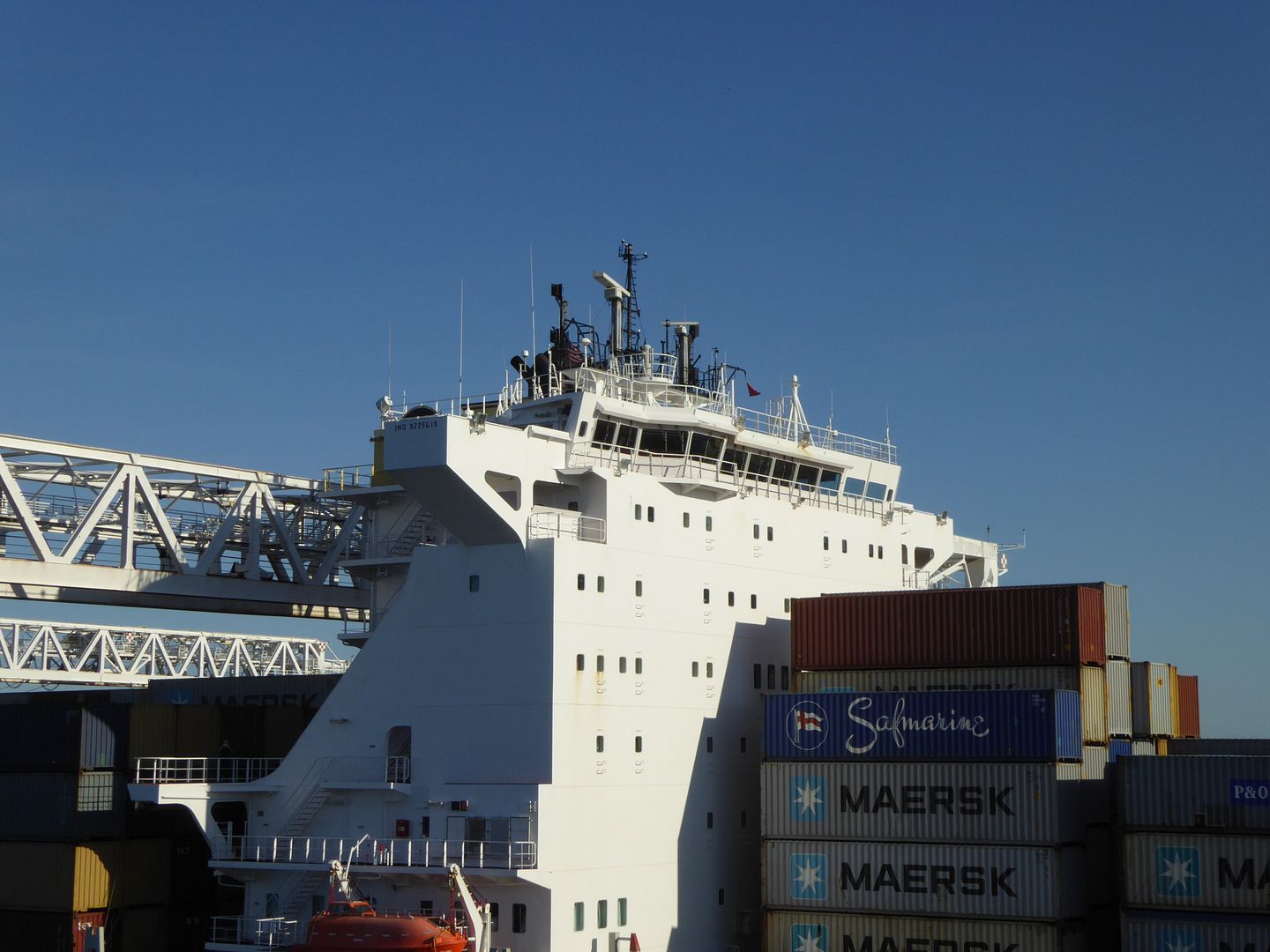 Being Labor Day Weekend, (as well as a gorgeous Saturday!), the harbor was very busy.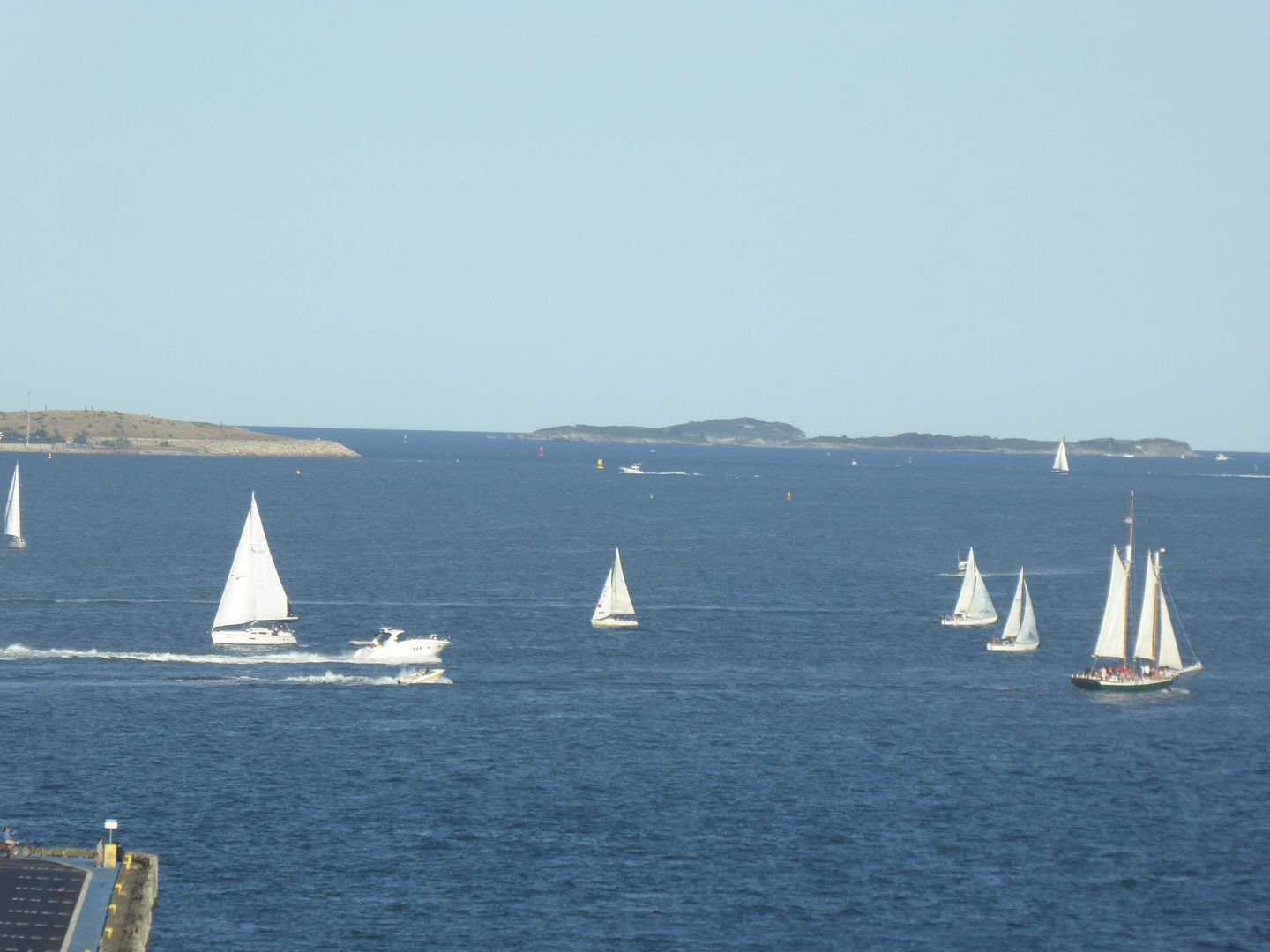 Now, did I mention notices to pilot about 'tall ships' near the active runways?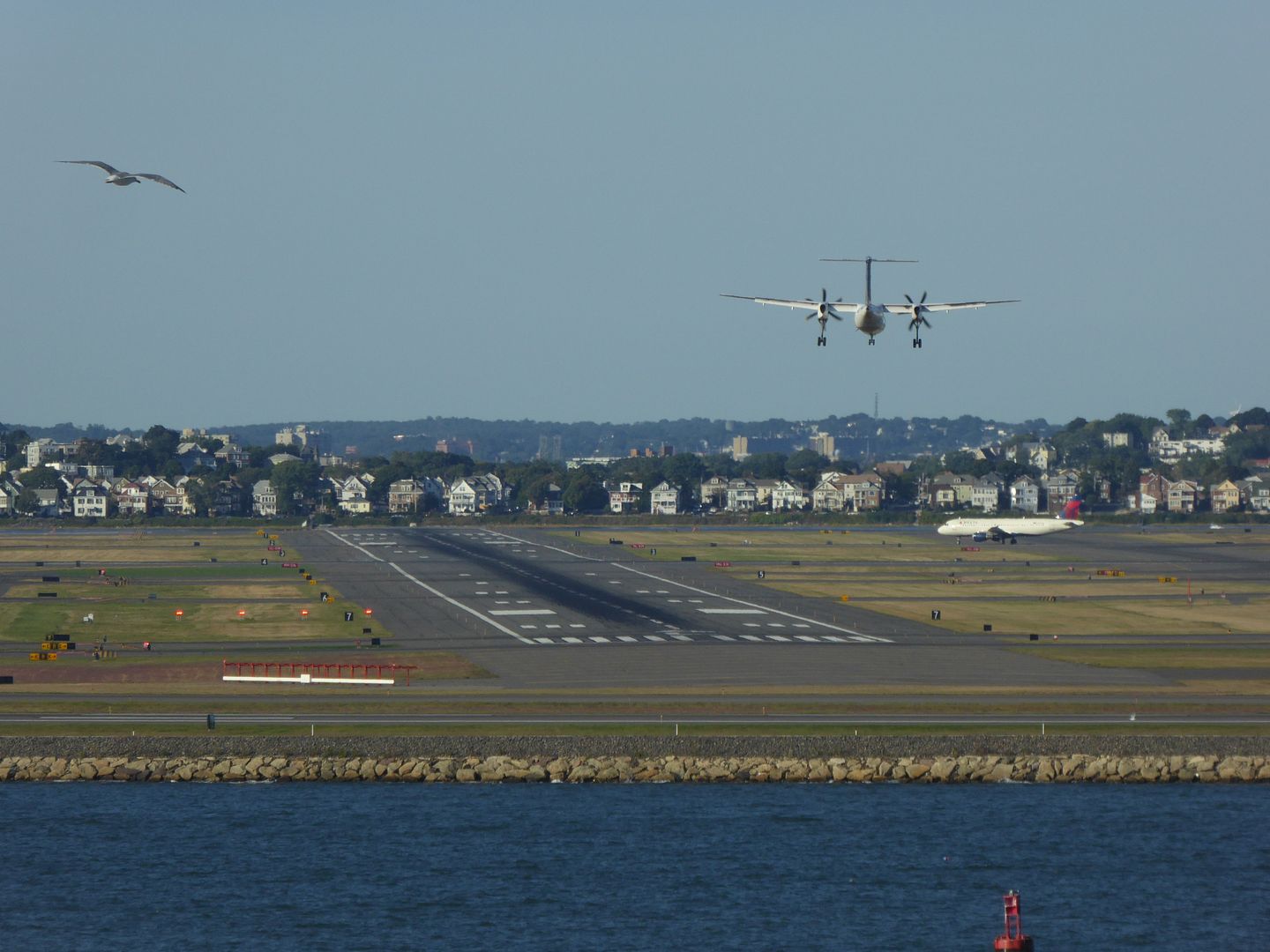 Oh, and how about the 15 knot crosswind from the right for these guys?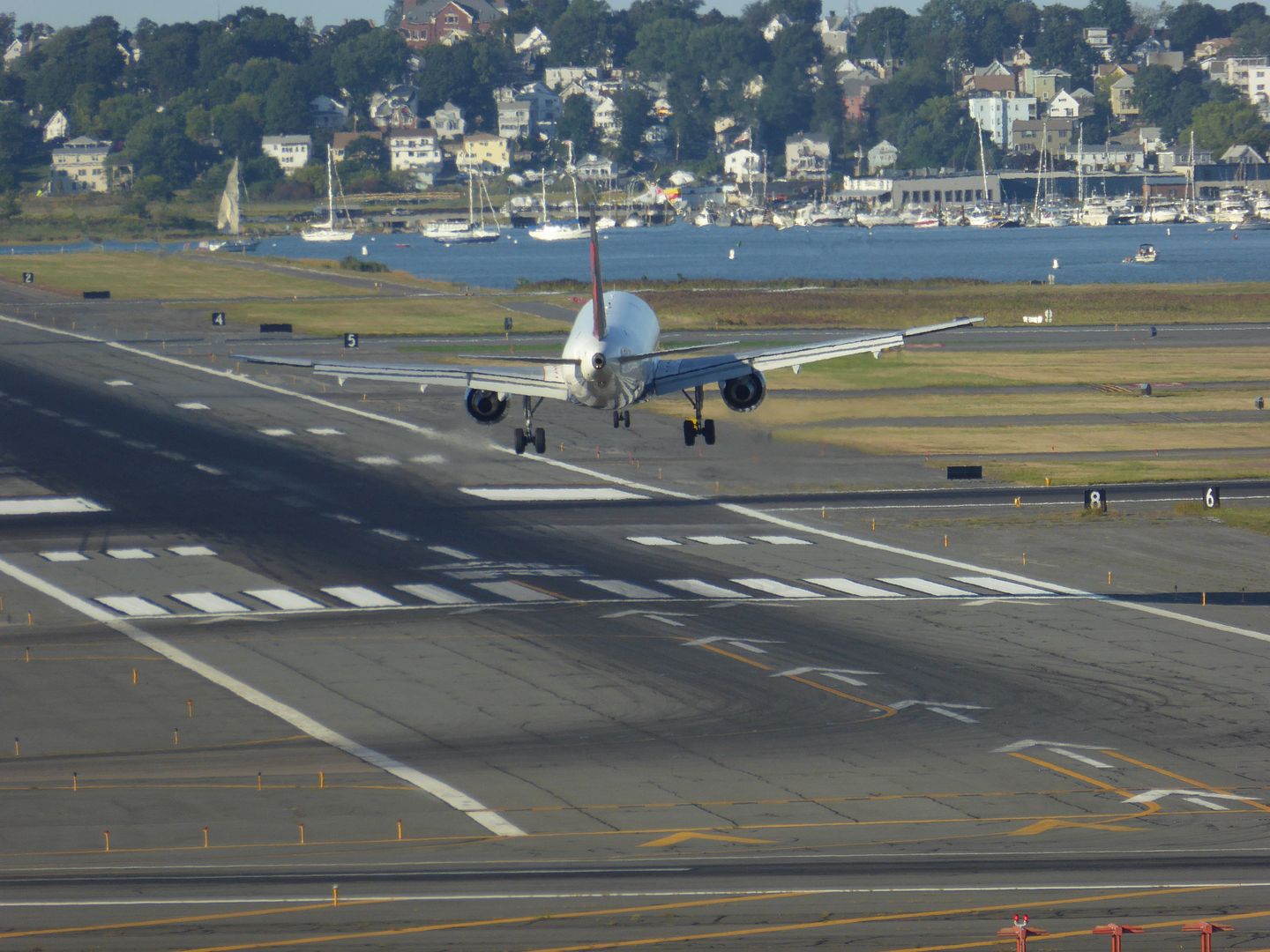 He could have use a bit more left rudder to kick out his 'crab' before touchdown! He did do a nice job keeping the jet right in the middle of the runway though! Trust me, this guy (or gal!) had a BLAST doing this!! :hail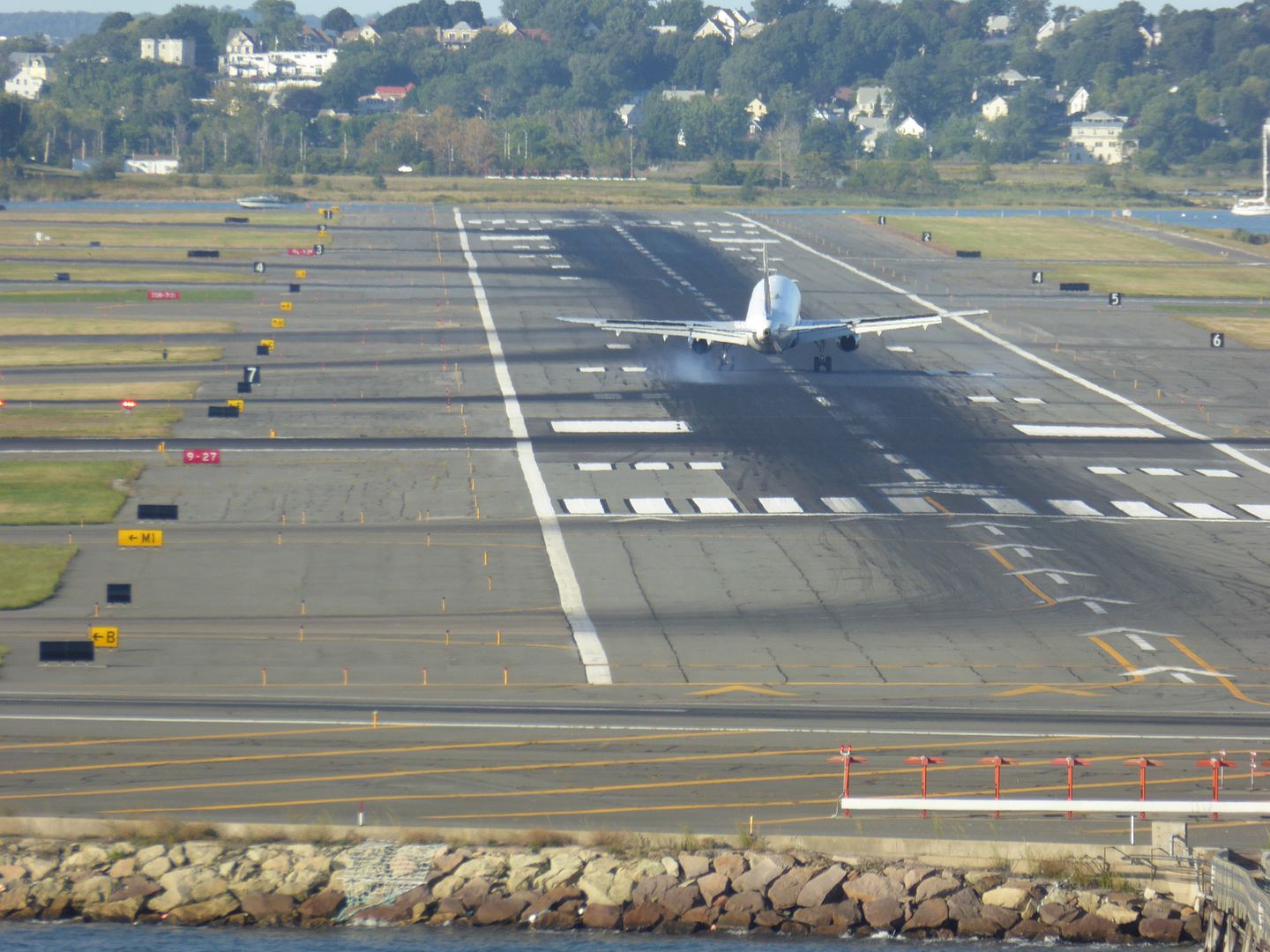 As opposed to docking up our boats, there's no pilings to help you, no dock guys to throw a line to, no boat hooks, no playing with the throttles and certainly NO bumping allowed! It's just the pilot, his head, both feet and both hands working in tandem and good 'ol Mother Nature!
It got kinda noisy there for a while!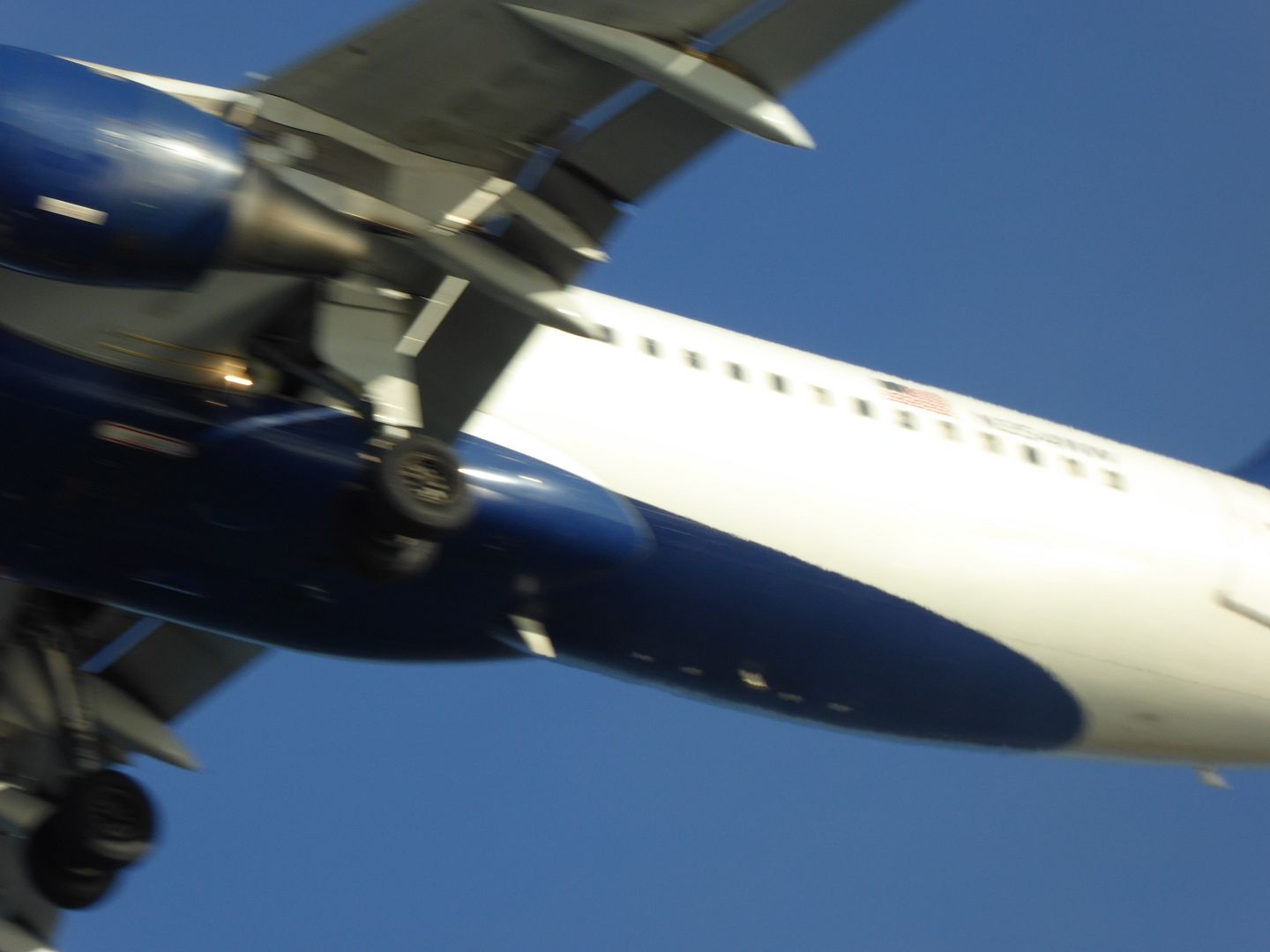 We soon enough had the pointy end of the ship headed east, out the harbor. Yes, the 'Boston Tea Party' was held here on Dec 16th, 1773!
We saw these HUGE 'vessels' and their wind turbines and I found out that they are huge waste treatment tanks that turn local, Bostonian 'waste' water into fertilizer! That's our harbor PILOT boat escorting us out in that photo and he'll take the Harbor Pilot (who actually commands the ship on Departure), back to shore. We'll see some more of this later. On a rough day too!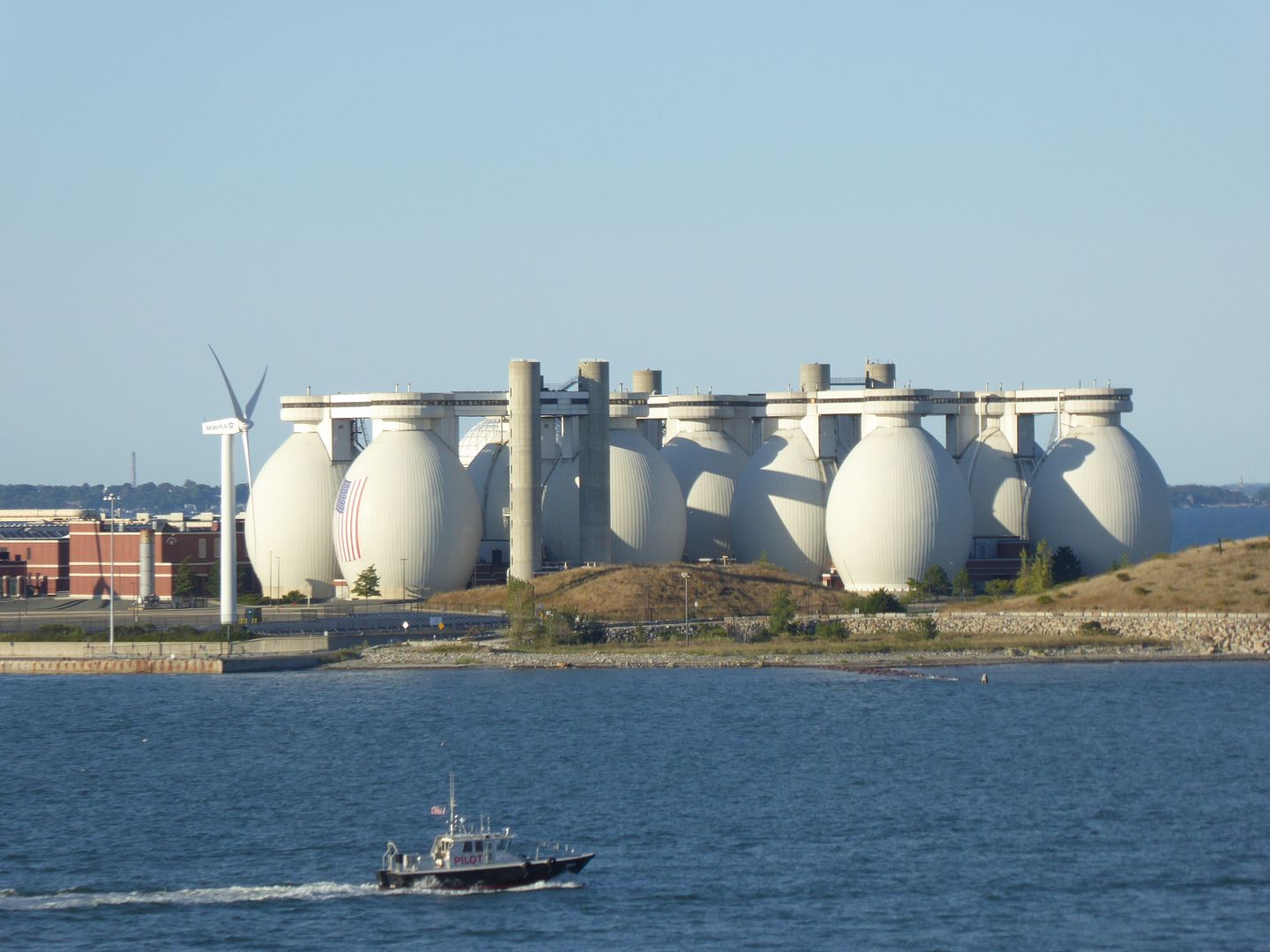 One of many wonderful Lighthouses (the first one here outside Boston Harbor) that we saw on this trip!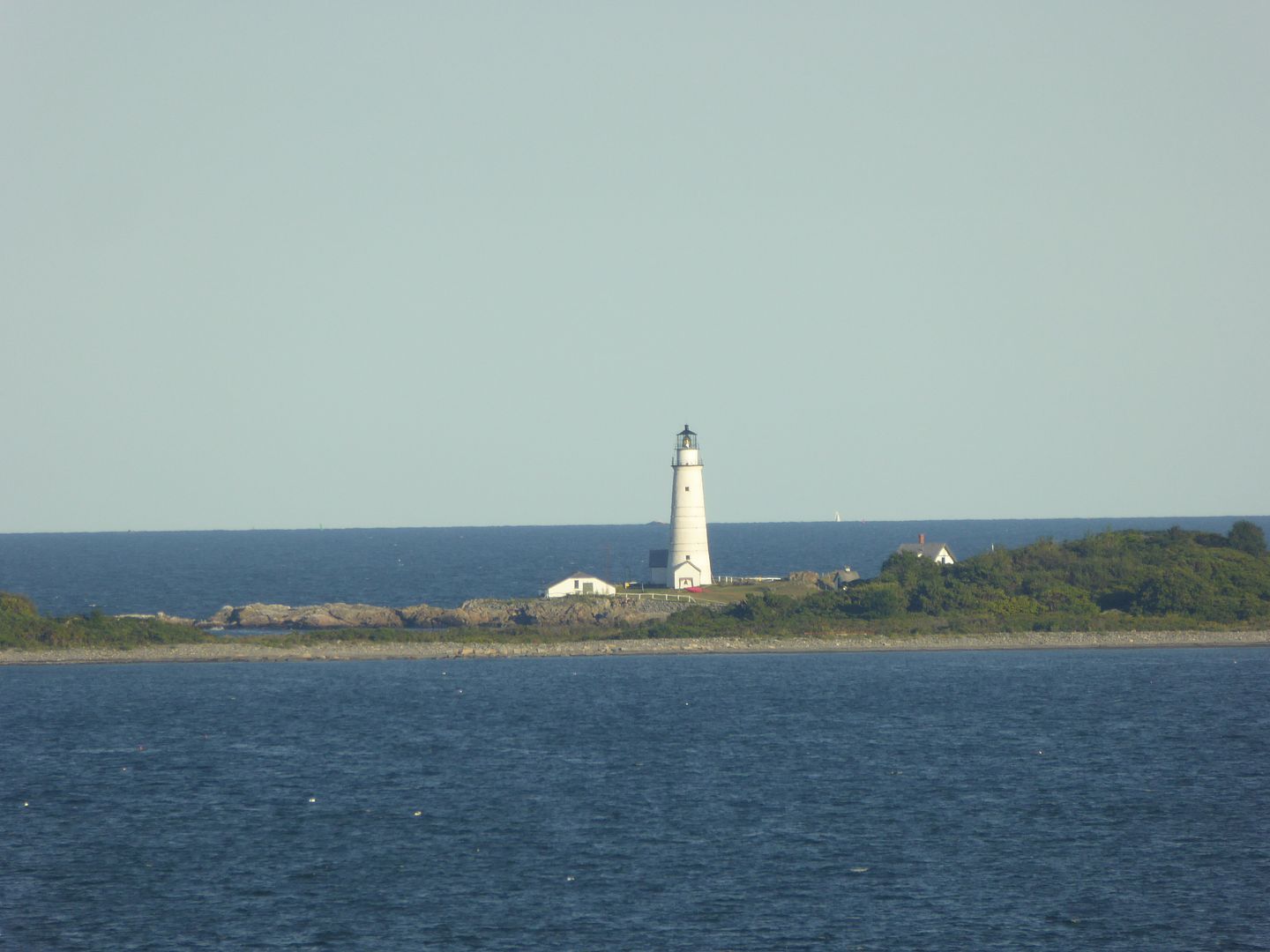 Settling in and realizing that it was deep into Happy Hour, a quick call had this sent right to the room! Just in time!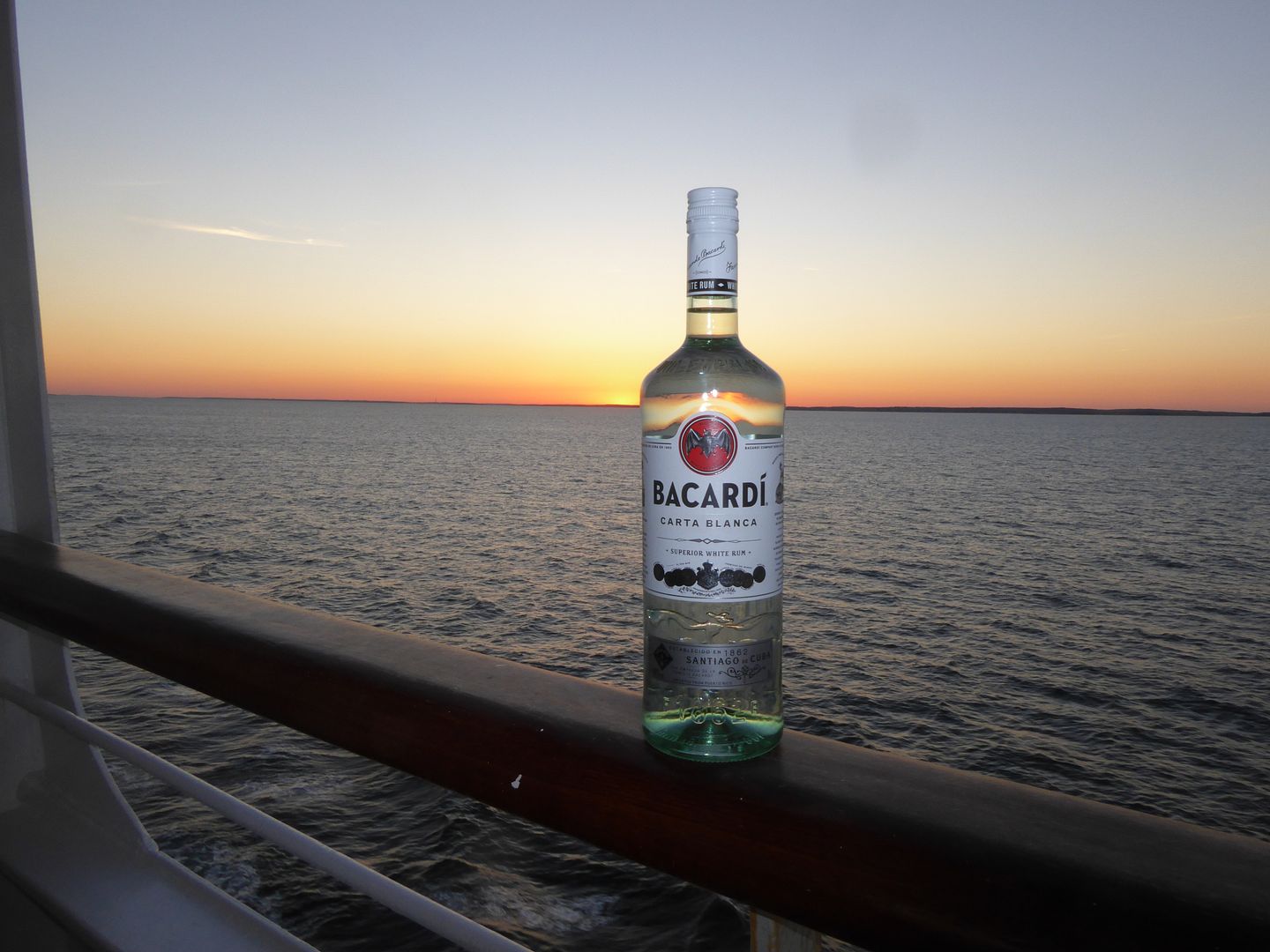 We had clear, cool skies as we cruised just offshore on our way to our first stop of Bar Harbor, Maine. I planned to set the alarm, bundle up, grab some coffee and head out on deck to see the sunrise and our arrival into Bar Harbor.
And that's just what I did...........