Home
›
Big Bend General Fishing & The Outdoors
CR gouper 8/25/15 HOT .. !
capt louie
citrus county
Posts: 10,486
Moderator
Made the maiden saltwater run on my new/old boat that Capt Ed restored. Boat is sound and only having a little trouble with the shifter. Forward is no problem but into neutral and reverse is a bit tight ?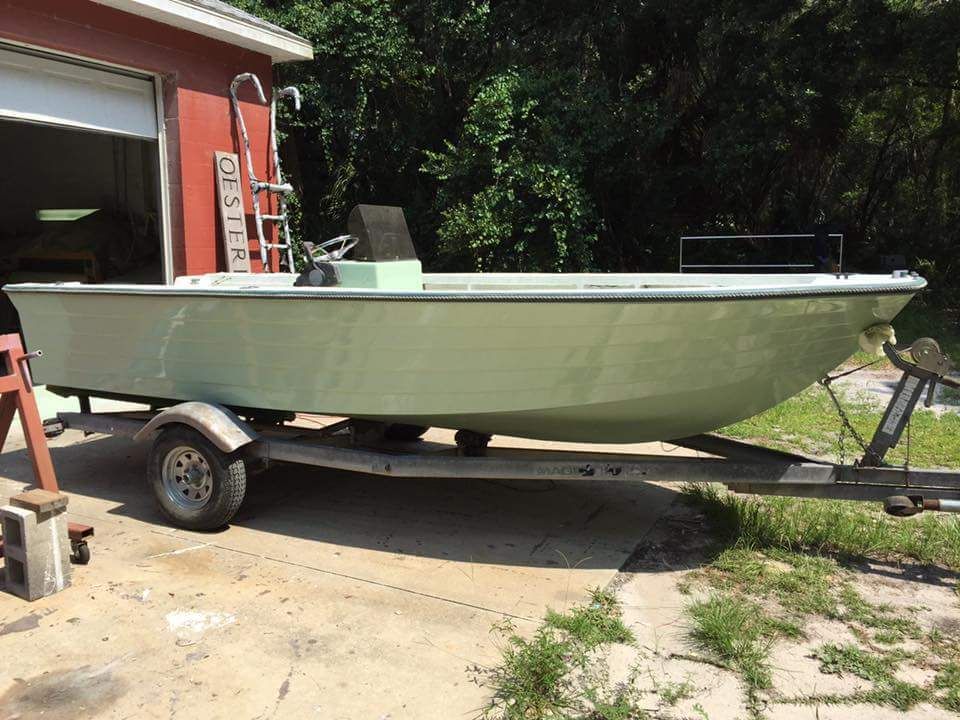 Took forum member Fish Mike with me as he is constantly bragging about how good the fishing is down in St.Pete and blah,blah .. :blahblah Figured since my boat has no shade I would make him suffer in the heat with me. If nothing else I would be able to make fun of his whining while waiting for a bite. :cool:
Water was 87 degrees and ended up 90 by the return back. Water is pretty clean and there is lots of bait and plenty mackerel on it. With cooler water and increasing bait it looks to be a heck of a fall bite this year.
Weeds weren't bad so trolled a bit at first. No takers so anchored and Mike pitched a herring over. It got ate before hitting bottom and he got a double of big ladyfish ! Weird , one was jumping and came in the boat but the line was out it's gill and there was another on the hook ? Sweet , fresh bait..
Cut some ladyfish steaks and out the rods went. We sat watching the mack's around the boat but no bites and still incoming tide. I whispered the "S" word (shark) and how I was surprised one hadn't showed.
Of course instantly I got bit . It didn't fight like a shark and all of a sudden the line went slack. Hmm , the 80# leader was cut just under the sinker. Stupid mackerel had hit the sinker and cut my leader. :banghead
Next bait out and I slam a big gag. Re-rig and bam another. I'm limited out and FM is zipped so far. :cool:
Another big bite that broke on the lower unit and we should have been done by 8:45 . It got hot..
Fish Mike finally caught a little one (13lbs) and hooked up again. :grin
Big one ... If your nurse shark fishing. :cool:
They always make you think BIG grouper. :grin Ol' Fish Mike really got his wimper on then :blowkiss
Well , it was big and it was hot ,but we needed one more gag to finish up.
Bottom looked good.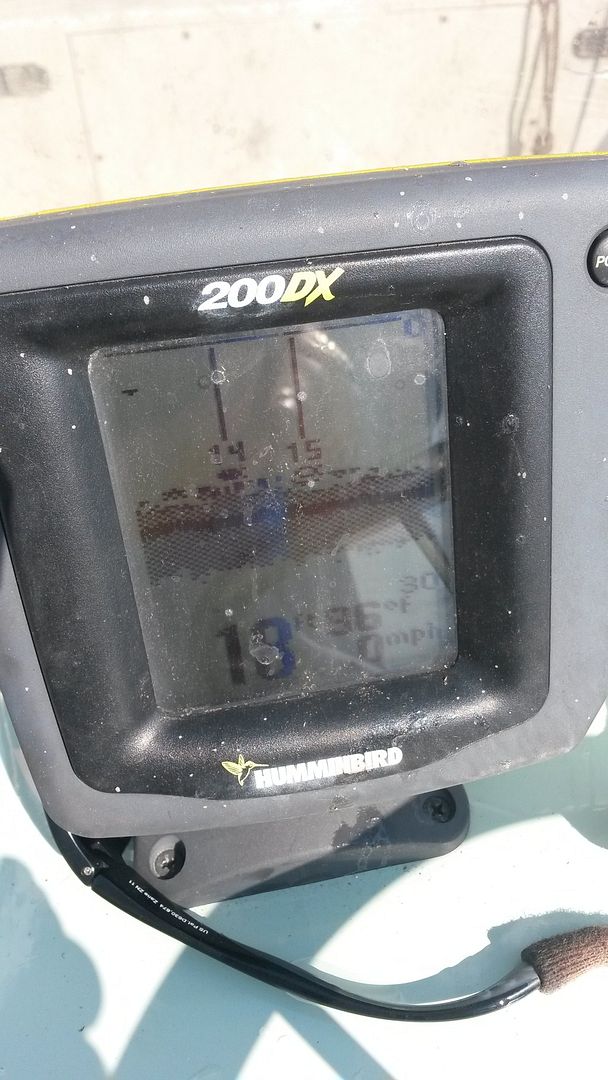 So , I pulled the anchor and went to trolling while you-know-who took a small siesta .. :shrug
Couple of passes and the starboard rod goes off ! He is in lala land and I grab the rod . Feels like bottom and finally comes loose. While I'm pumping it back to the boat I holler "you should be fighting this big grouper" and he jumps up. "Does it feel big " ? "No, it's bottom" I said but just as I said it the plug gets wacked while I was reeling and I'm hooked ! :cool: Get it near and it has a buddy with it ! It starts belching little pilchards a couple of times. Amazing how small the baits they are eating. It went in the box and we were done.
Table shot.
[email protected]
, one
@15lb
and Mikes' dinky 13lb. on the Boga grip.
It was hot and they melted some :grin
It was HOT but worth it. Later.
"You'll get your weather"