Home
›
Big Bend General Fishing & The Outdoors
Storms kept us home this morning! But as promised a report from 8-11 C.R.
huntentails
Posts: 1,697
Captain
Beautiful morning 8-11 C.R. per-comment on Ted Billy post
Out going tide when we started with a slight east wind but changed
soon first cast was a great snook lost before boated for photo session :shrug
We had to make a move a few hundred yards to get away from
the bluefish as they were just tearing up anything we threw :willynilly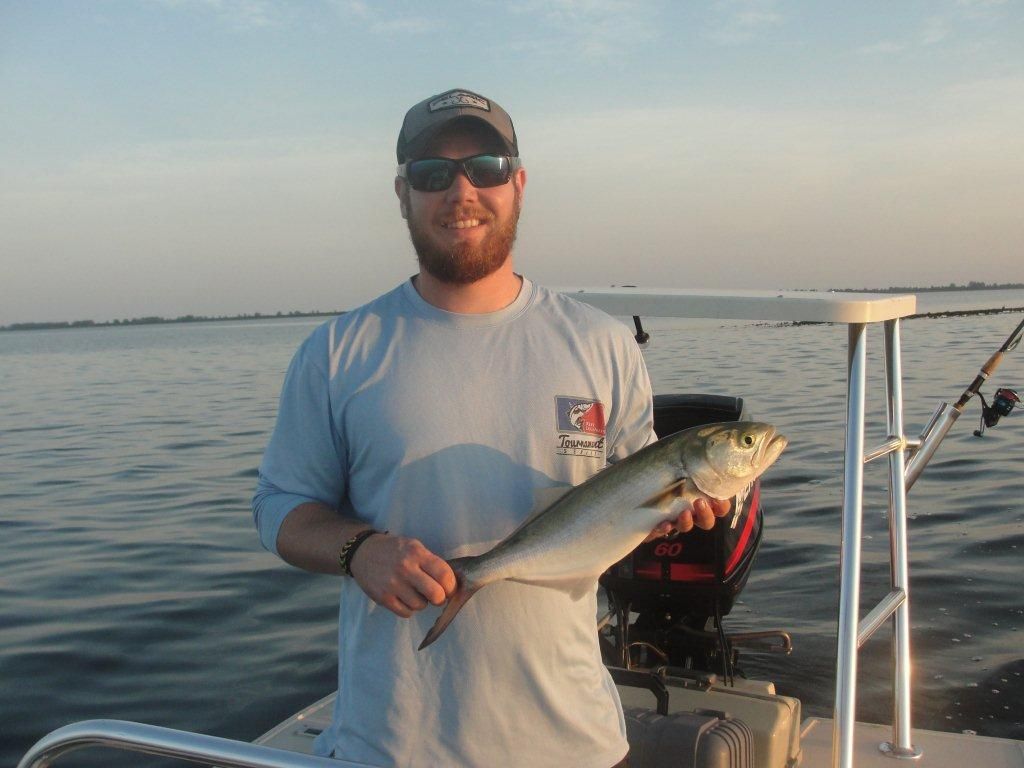 We managed 11 reds and only boated 1 snook
with Robbie`s snook only being 23 inches
Our best Red was a 27 also with a few middle slot
fish and a couple under slot. Also caught a few bluefish
and jacks were all over!
A couple more pictures from the trip