Home
›
Southeast General Fishing & The Outdoors
E$ and Never Say Never Crushed hoos again this am
e-money
Posts: 4,258
Captain
Had an epic dinner / dance party last night !
The wahoos we caught fed 17 people w lots left over .
We have 13 more people flying in for dinner party of 29 so we
need more wahoo!!
Wake up this am and it's blowing 15-20++.
Jim (owner) and I stood on dock at 6 am and had
a candid discussion. I suggested we man up and go for an hour then
have breakfast w the girls!
Holy mackerel they chewed !
6 bites in one hour and tight on 4!!
Check the video mild profanity ! Lol
Video will be live within a few minutes off YouTube .
Ps whenever I post from phone images get screwed up on orientation so sorry.
[video=youtube_share;KquYHfGQh9c]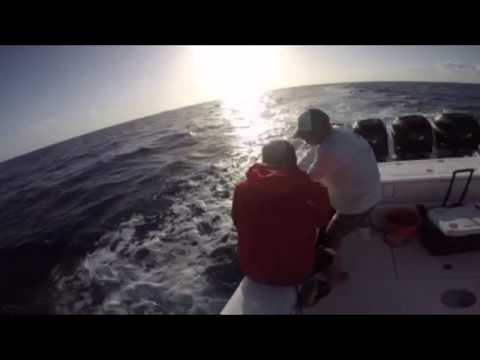 Put 2 big hoos and back at dock in. 1:15 minutes !
My sister Tarah cut em up and Chef Tuna from Food Shack
Flying in ! Will keep u posted going after lobster in pm.
Peace and miss my birds ! Lol
USCG Freelance Licensed Captain
20 years experience Offshore & Bahamas ( Sailfish, Dolphin, Wahoo, Swordfish & Bottom Fish.)
[url]
Http://www.e-moneyfishing.com[/url]
(I teach people how to be more effective AND catch MORE and BIGGER fish on their own boats!)
[email protected]
[SIGPIC][/SIGPIC]