Home
›
Northeast General Fishing & The Outdoors
Surf Fishing NB 7/28
Sea-Squatch
Senior Member
Neptune Beach
Posts: 2,108
Captain
We went down to the beach about 7pm to swim. Griff, my 8yr old brought his castnet, and caught about a dozen finger mullet instantly. I ran back up to the house, and grabbed a pole. As i came back down to the beach, a massive school of 8"-10" mullet came by. After that, it was acres of mullet swimming southbound until dark.
https://www.youtube.com/watch?v=If0AuoAO-CE
We had one strike, and reeled in half a finger mullet, but never got another bite.:huh
Eli, my 6yr old, and my neighbor keeping watch of the rod. Griff is throwing his net to the right.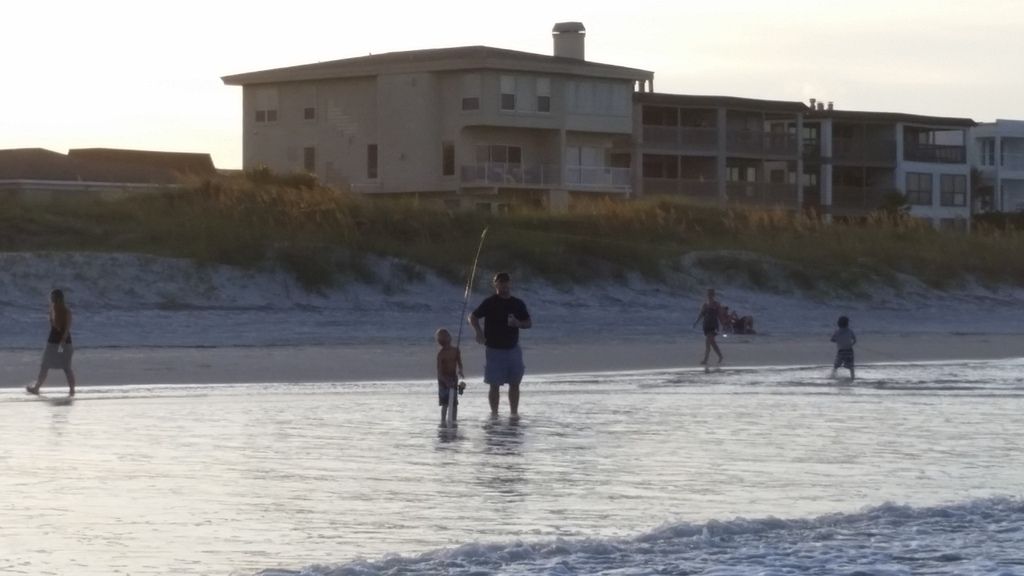 Everybody left, and me and Griff stayed down till dark.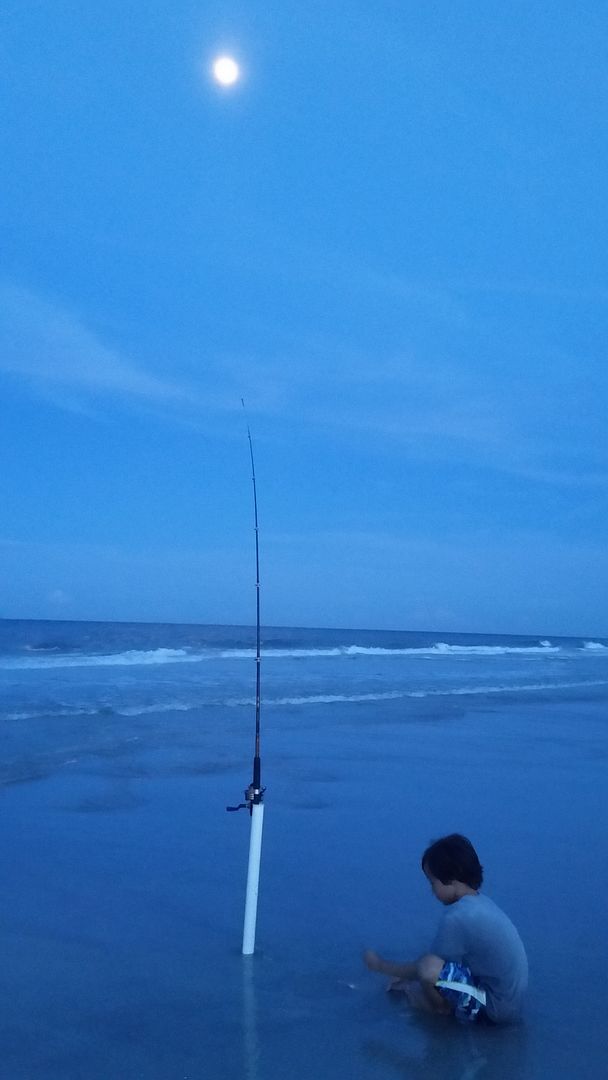 I think that moon over Griff's head got those mullet running early.
We didn't catch anything, but it was a good way to kill the evening.
- joey