Home
›
Big Bend General Fishing & The Outdoors
Scalloping and Redfishing Crystal River 7-6-15.....
T-Bonefc
Posts: 9
Greenhorn
Man, it's been a long time since I've posted. Anyways Monday around 10:30 we left out the public boat ramp with parking spots still available. It's why I love Mondays off....wifey hates it because she has to work. We went south of Gomez and the scallops were scares. After 15-20 minutes we shot further south and joined a small community between the C.R. crowd and the Homosassa . The scallops were much better here in numbers. Still small for the most part but it is what it is in the beginning of the season. Two of us got about 2 gallons in this spot and the third guy was new to scalloping so he covered 5' around the boat :wink . We moved one more time and started to do well and then waves from a big storm in C.K. started to move in and really started to stir the water up. At that point we decided to put the snorkels up and pick up the rods.
Went to tin pan to check a pin fish trap and found only one was in the mood for jack mackerel :banghead . We reset the trap for a quick soak and buzzed a sand bar were I picked up a 17.5" trout. Then rechecked the trap...no pin fish? We set up on some oysters and halved the one pinner and lost mine on the 3rd cast but the rookie hooked up with a nice red. Unfortunately cheap line caused the red to snap the line inches from the net :machinegun . At this point we pulled anchor and started trolling mangroves. I hooked up first with bruiser 25.5" red.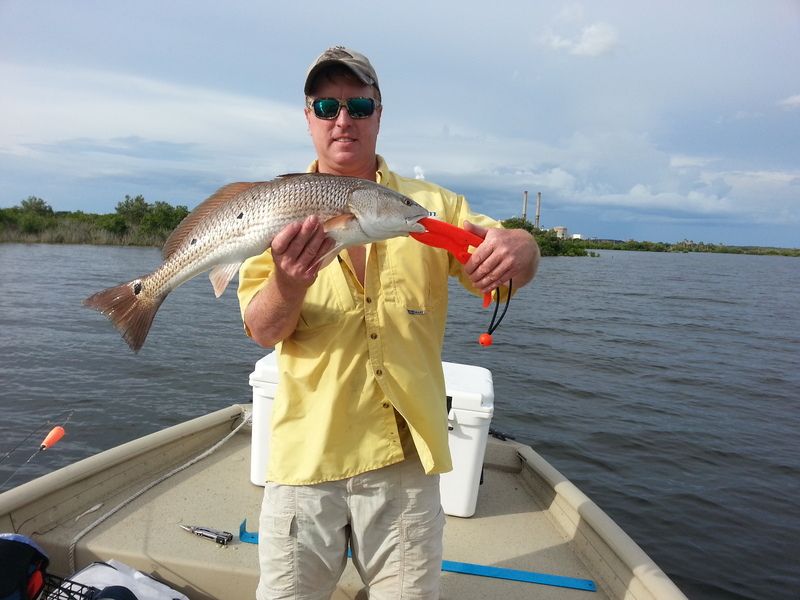 A few minutes later I hooked up with a 26.25" red. I was so pumped I put the red from the measuring stick to the cooler and forgot to get a picture. After that my friend David caught a small red and then another one just under 18" and Jody "the rookie" caught a small red....it was his first boated red so he was happy no matter how big it was. Always hate leaving the bite but we had to hit the boat ramp so we left them biting on a pretty good day.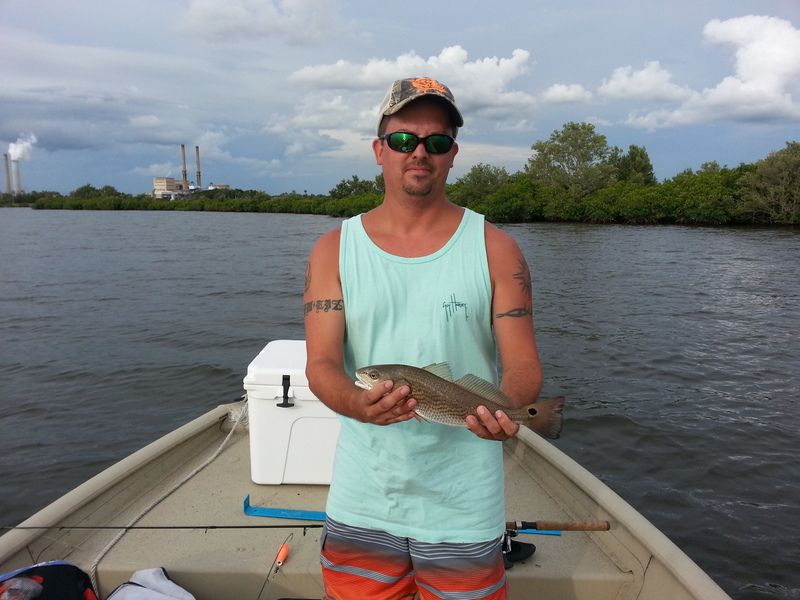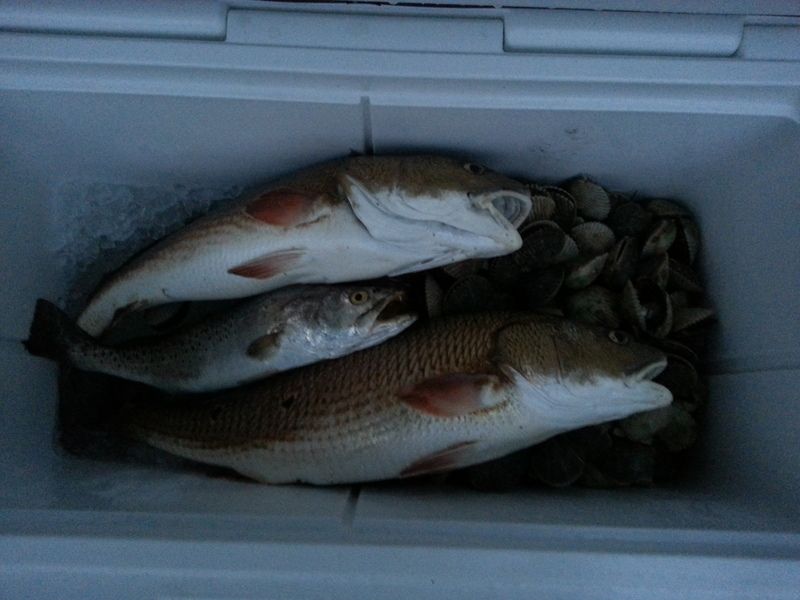 GoPro video: (warning might be a few bad words....one for sure when the rookie tried netting my 25.5" red with a closed net)
https://www.youtube.com/watch?v=jMpdMC7F9YA