Home
›
Big Bend General Fishing & The Outdoors
Homosassa diving - Snook drive by, goliath mugging and hog heaven. Sat 6-20-15

butchbal
Posts: 425
Deckhand
My crew was Barbara, Alec and Rick. Barbara jus got a new Sealife Micro HD camera for her birthday and was eager to try it out. Rick, Alec and I were eager to shoot some fish. Seas were a little bumpy on the way out, water was 86 degrees, vis was 10' - 15' in 35 foot, 30' to 40' in 45'. Our first drop was on a nice ledge that was home to some goliaths and some nice sized mangos. Barb and I rolled over first and on the way over to the ledge we had to stop and let a large school of BIG snook cross in front of us (see video). We got to the ledge, looked around for a bit and shot some video and pictures then surfaced to let Alec and Rick drop over to shoot some mangos. Alec and rick were down maybe 15 minute when they both popped up and Alec's eyes were big as saucers. We keep our stringers attached to our guns and it seems Alec had a sheepie and a mango on his stringer and had just shot a second mango and was taking it off the spear when a big-*** goliath rushed him and grabbed the stringer on the gun that was floating above head. Alec hung on the spear and mango and had a tug-o-war until the blue coil line gave way and the goliath left with his stringer and gun not to be seen again. Someone is going to find a nice Biller 42" floating off Crystal River. We decided to let the jewfish win that round and looked for a better place to hunt.
We moved out to 45' on another patch reef and Barb and I dropped over. It was covered with nice sized hogs, mangos, and a ton of gags. I got a limit of hogs, two mangos and a fat red grouper that came to watch me put a hog on the stringer. We came up and Rick and Alec rolled in and got 8 more hogs, 2 mangos and a sheepshead. It was a beautiful dive, and a nice haul, all in all a great day (except for losing a gun)
Enjoy the videos and pictures.
Snook drive by and Bad ole mugger:
https://www.youtube.com/watch?v=CuZ13PxcoAE
Bad ending for curious red grouper:
https://www.youtube.com/watch?v=QFfMP6-Q-Is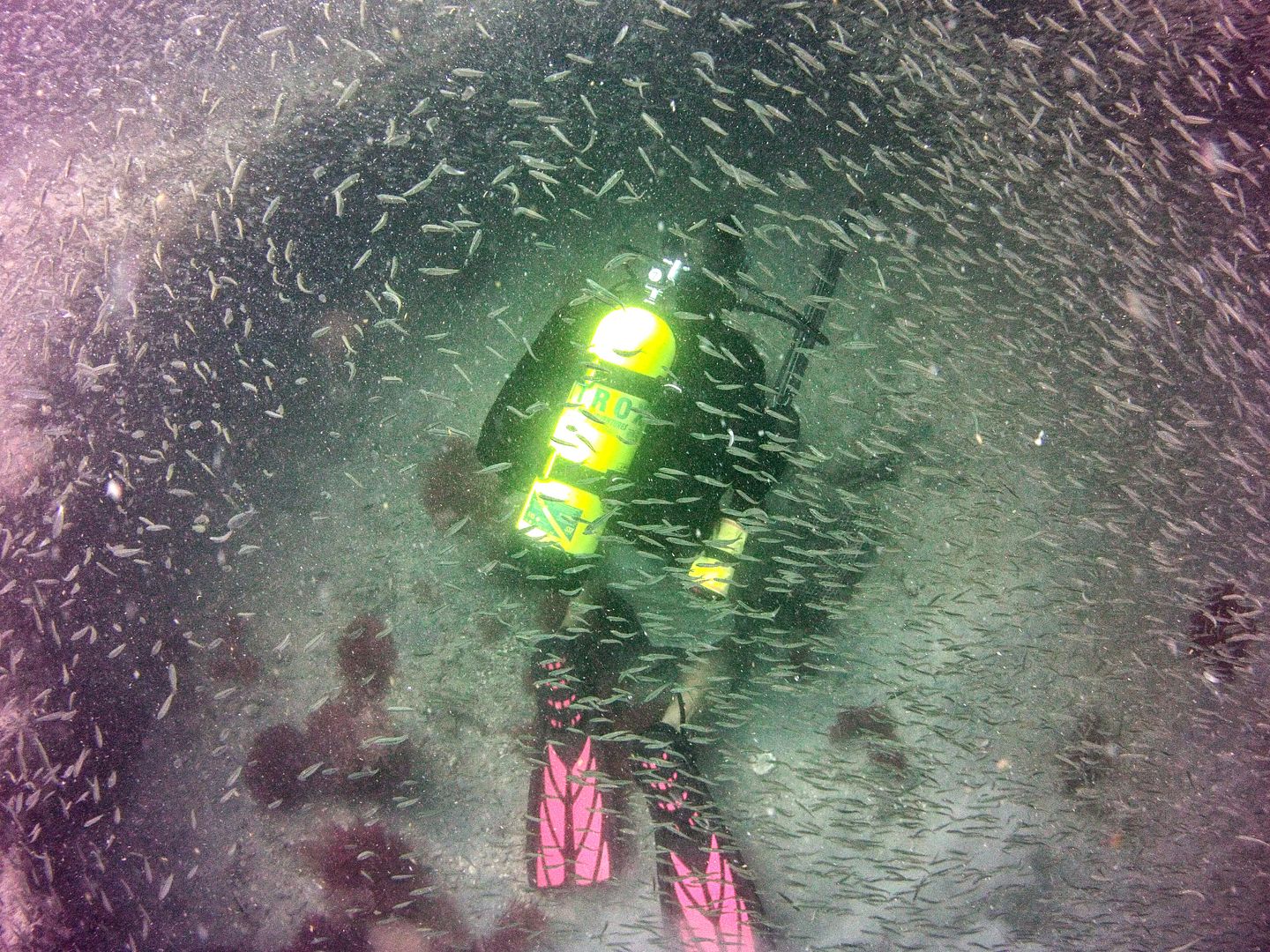 There are some house bricks on the bottom that someone used for weights. A brick is 8", When I scaled the brick in photoshop to measure 8" the Goliath measures out at 98", a big girl for sure!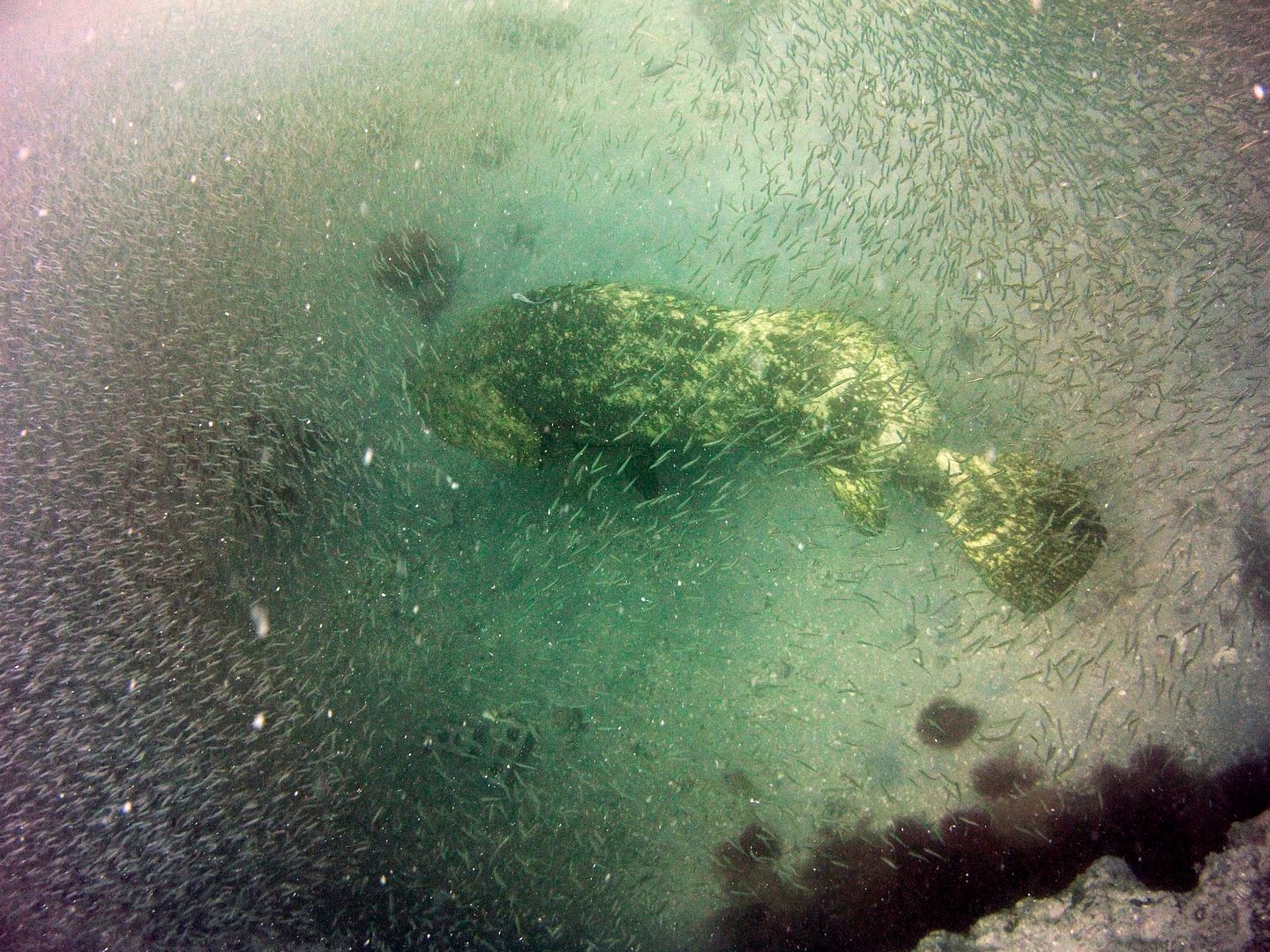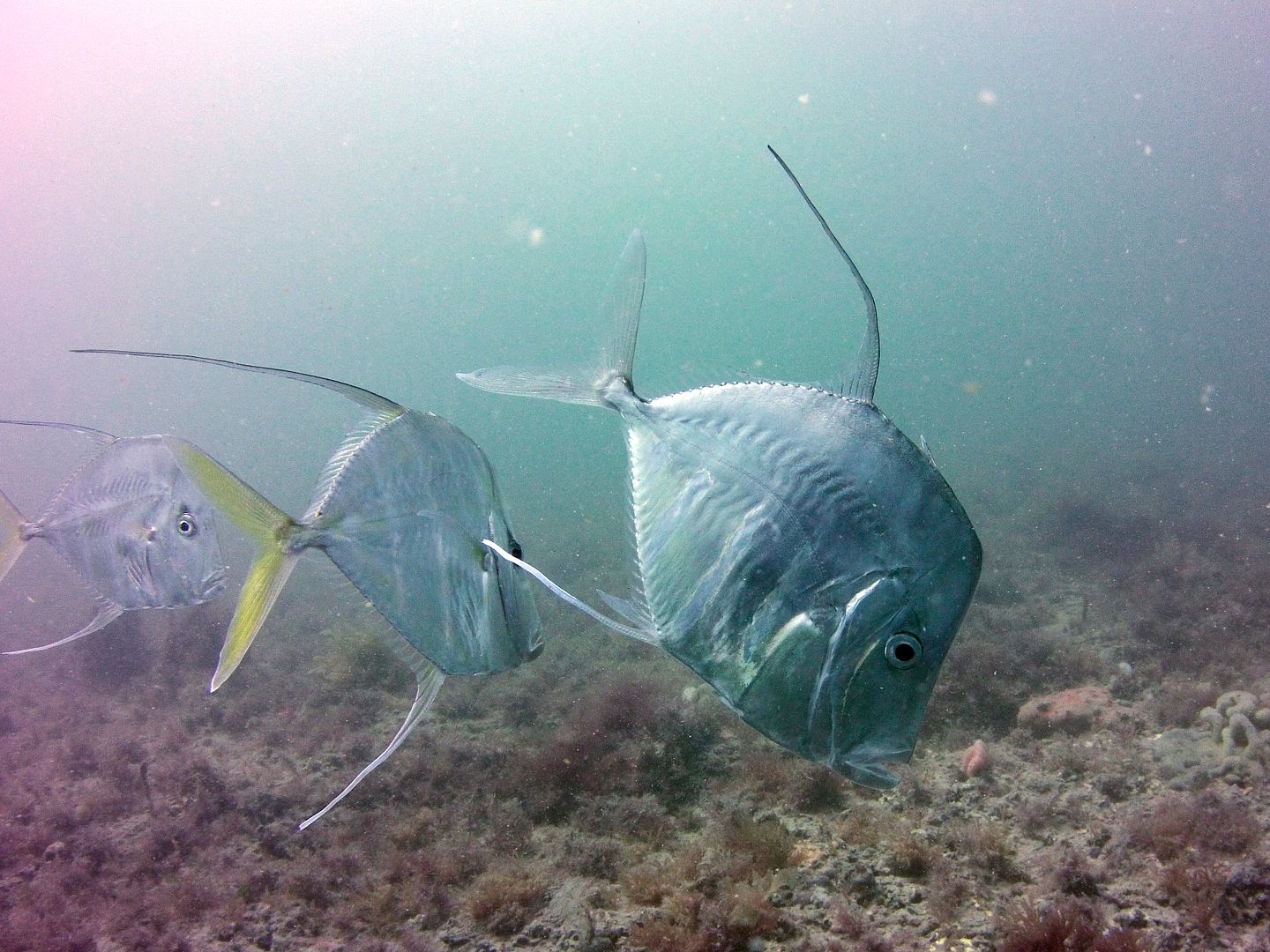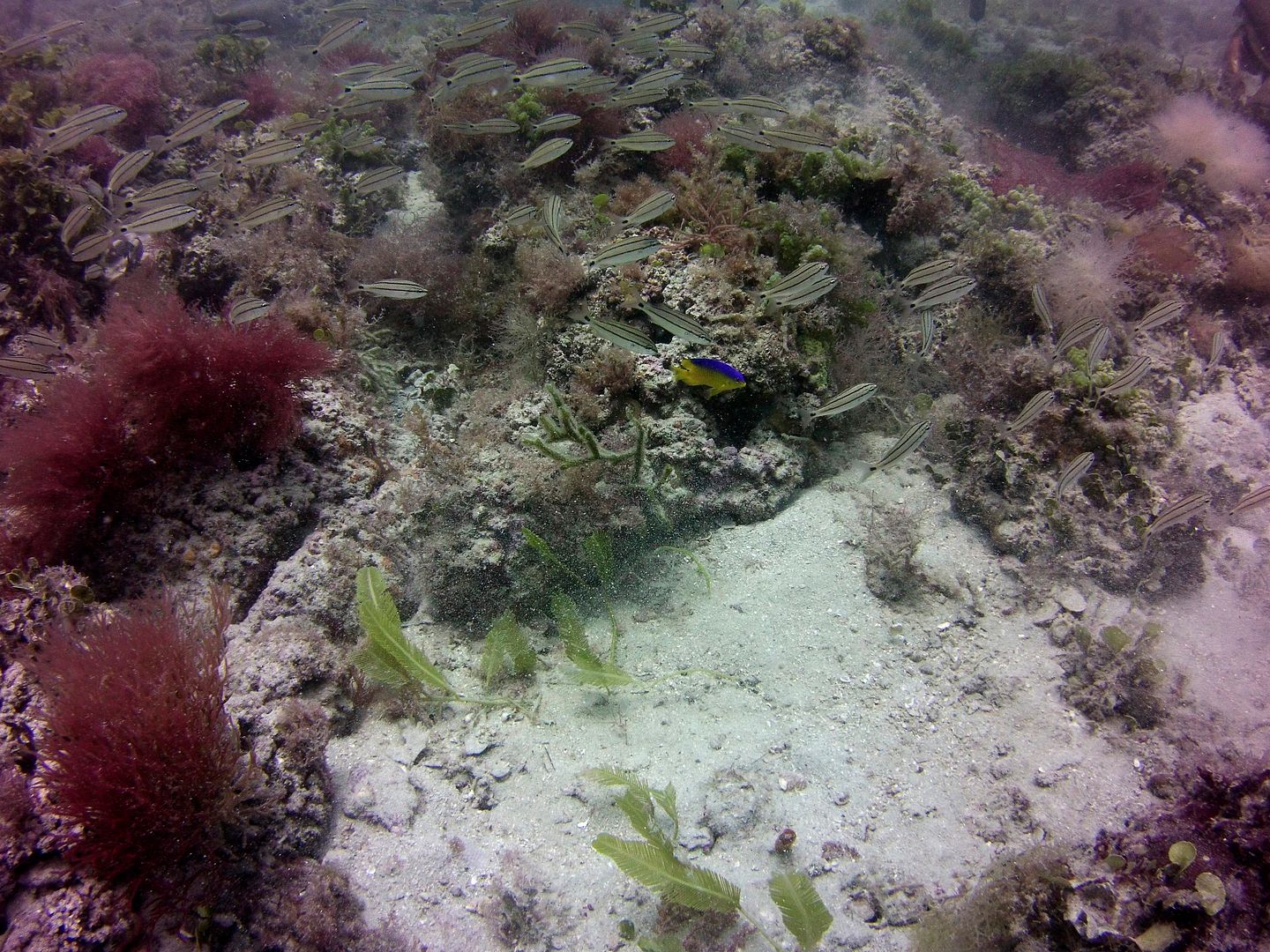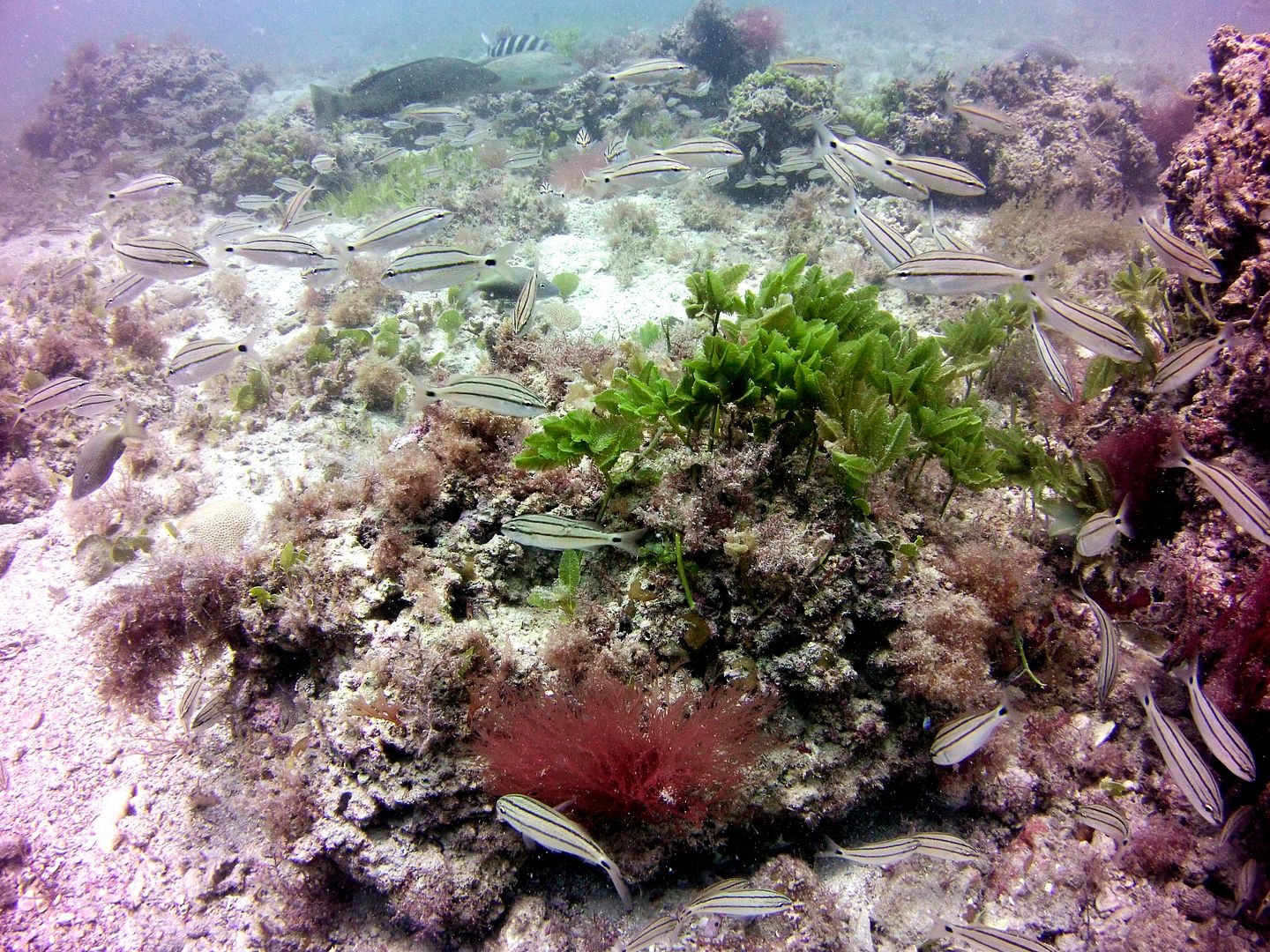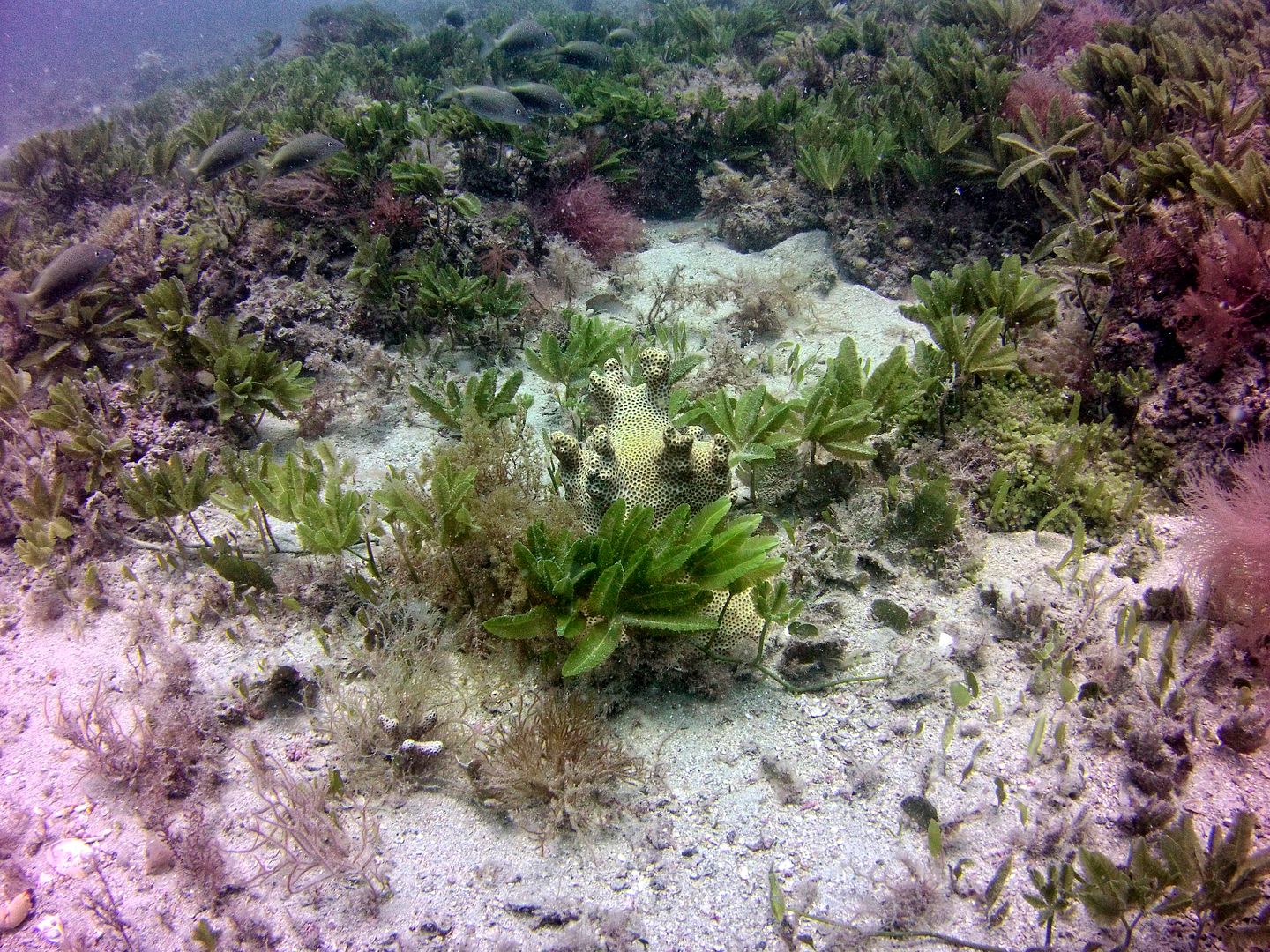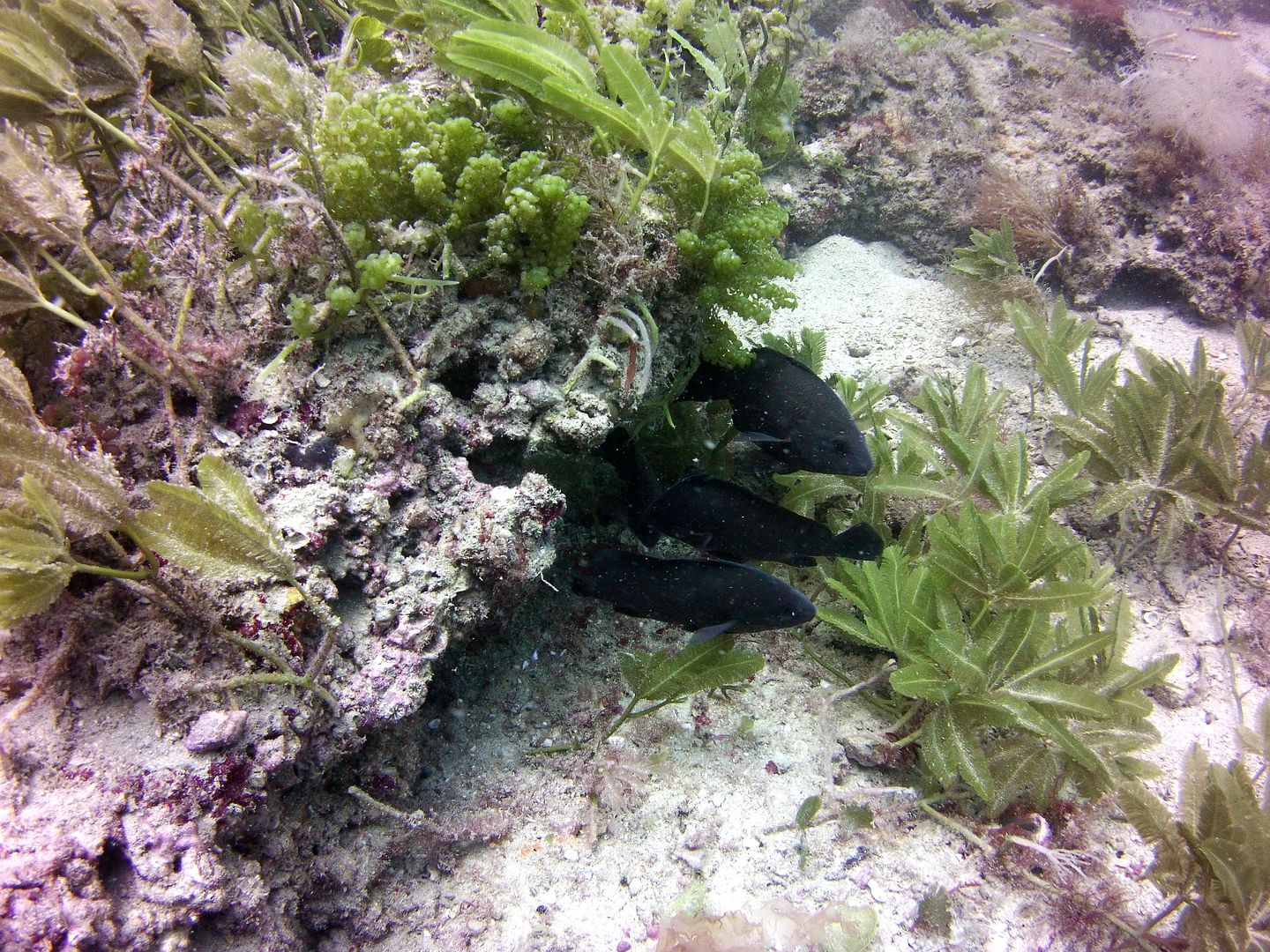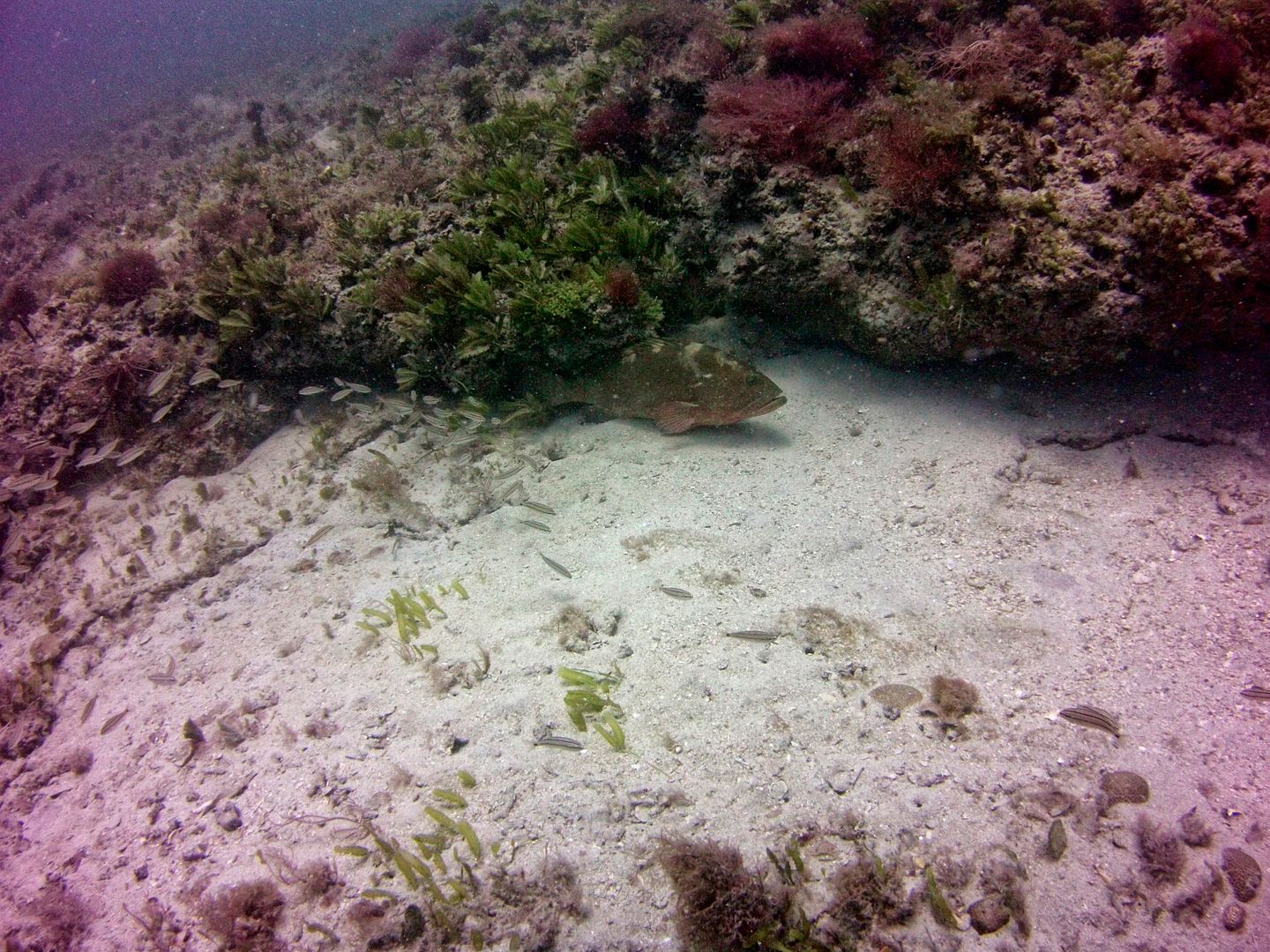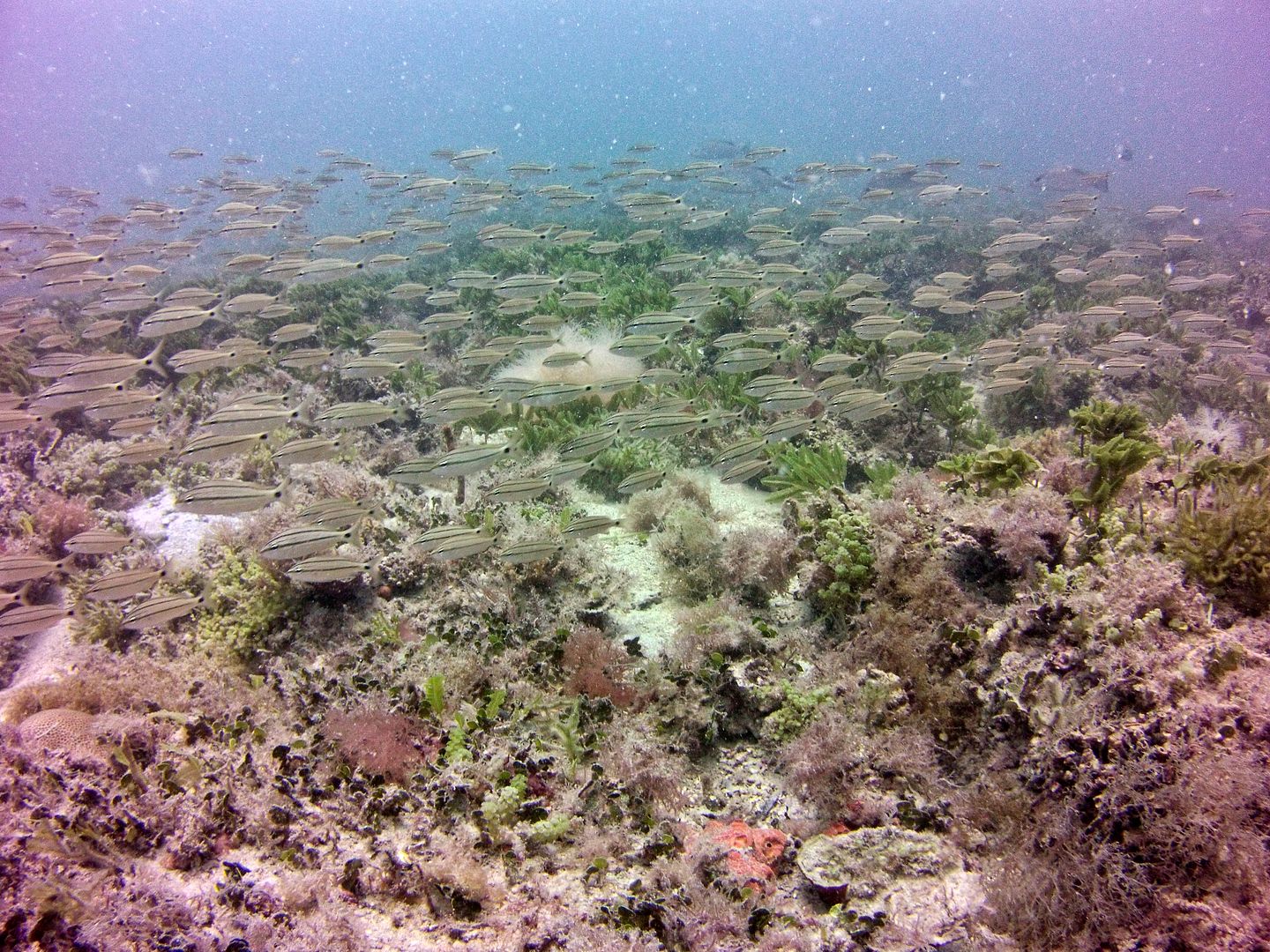 How many gags can you count in this picture?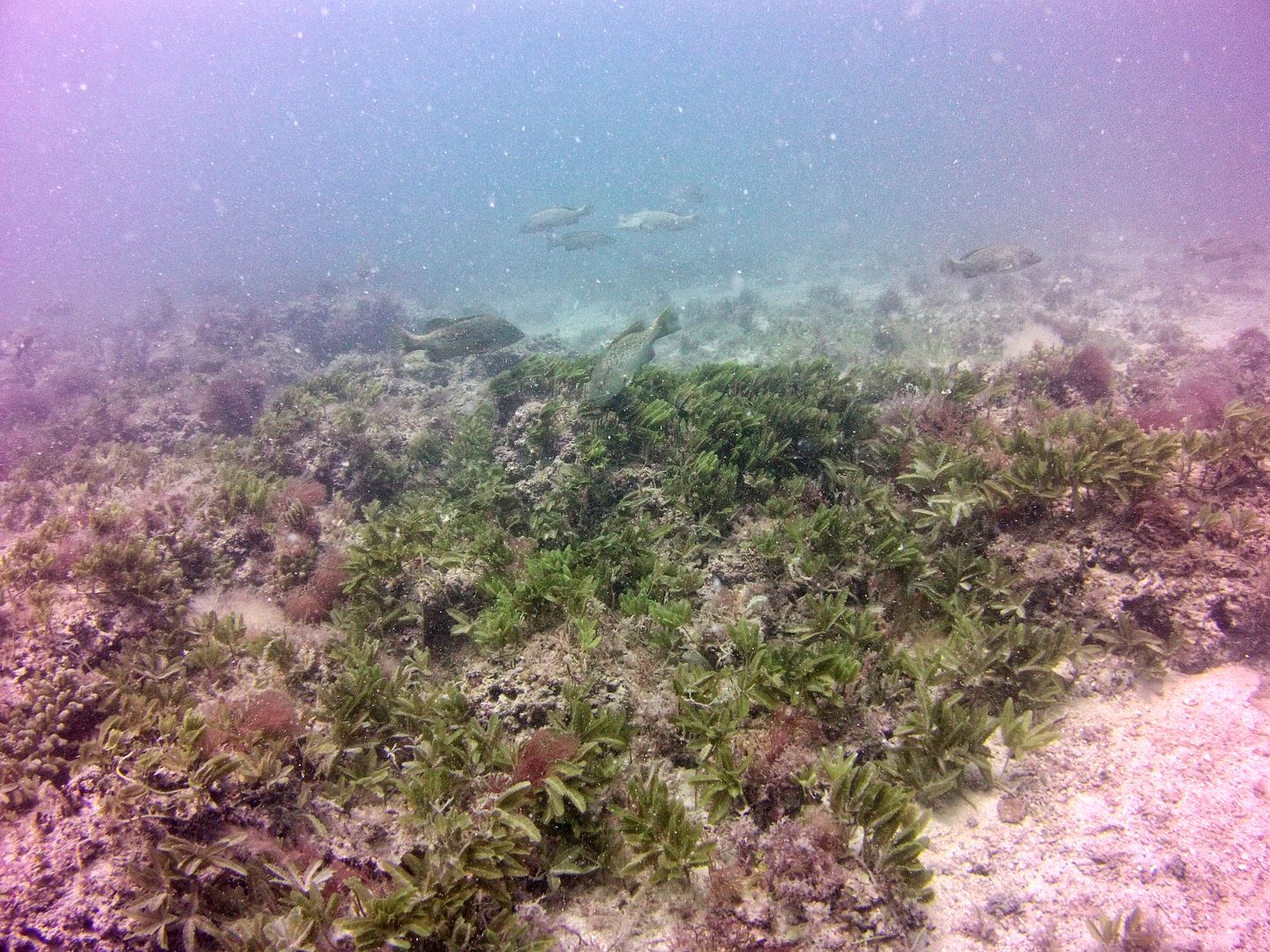 How many gags in this one?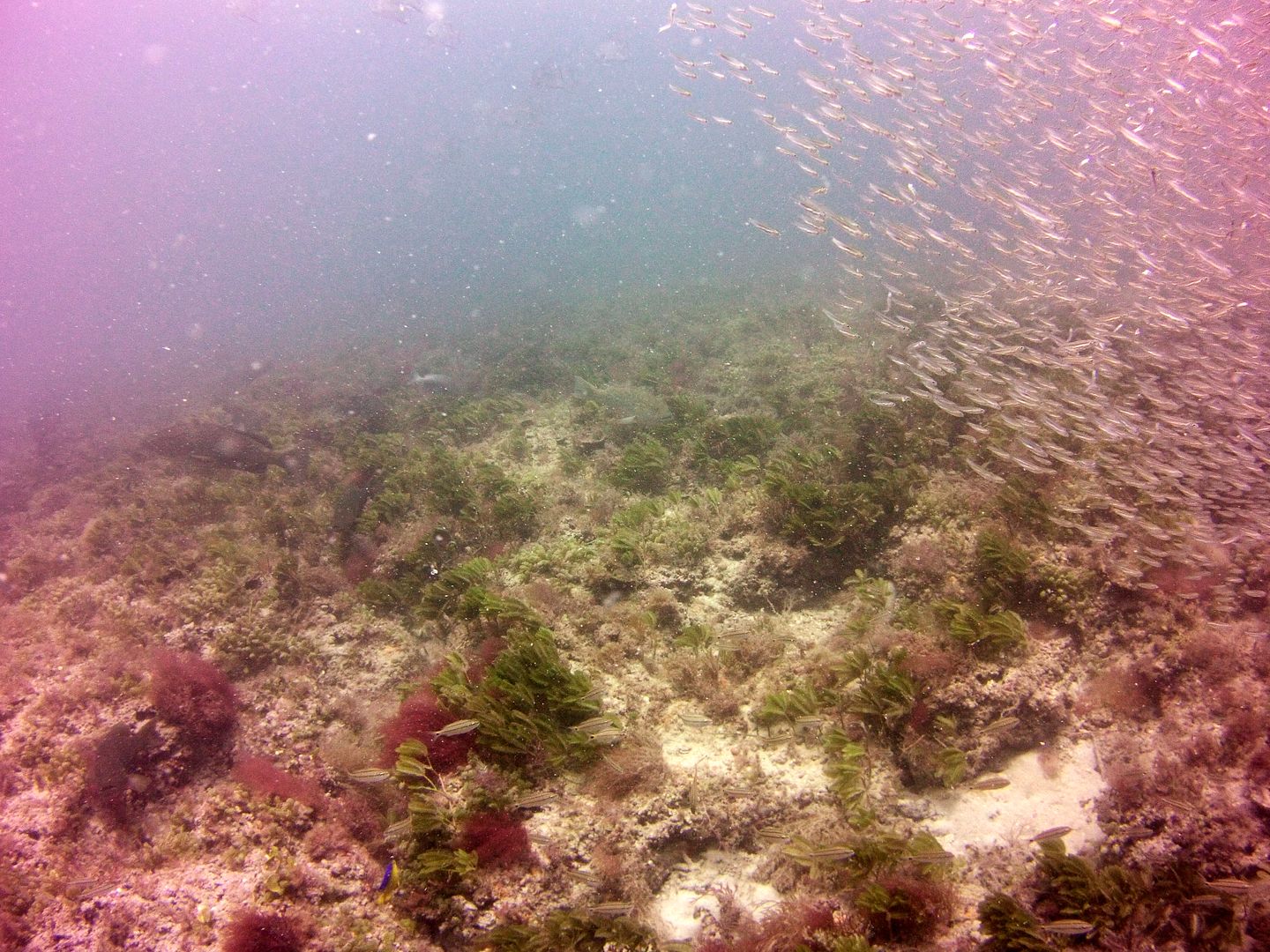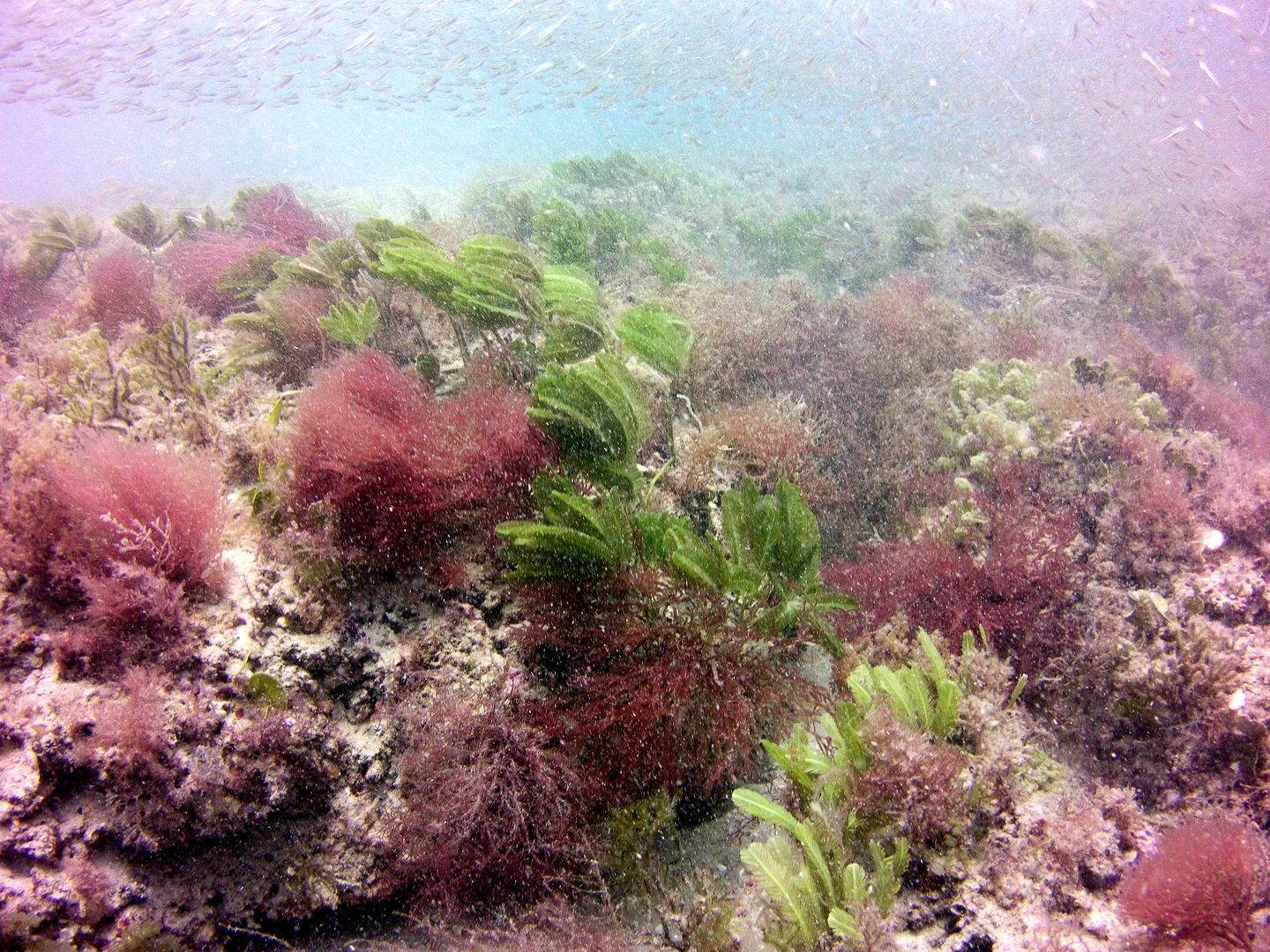 Members of my dinner club!