Home
›
Big Bend General Fishing & The Outdoors
Yankeetown 5/14
StandOutI2
Posts: 544
Officer
Did some work on the boat yesterday getting it ready to start getting back into the real swing of things. Got everything ready to go for today and left the house around 5:45. After stopping for some shrimp on the way out, we headed straight for the trout grounds to try for a topwater bite. They were there and wanted the plugs. Water temp was 80 degrees to start out with so we fished for about 2 hours out there watching them blow up on the plugs. Then the grass showed up and made things a little difficult. So we left to go find the reds and to explore some new water. Well, got back to our normal spots on the incoming and noticed there wasn't a whole lot of water moving. Turned around and went back out the way we came still on the incoming and boom, started seeing reds everywhere. The water had reallllly started moving now and must have really turned the fish on. Mom sticks the first fish and it's a good one!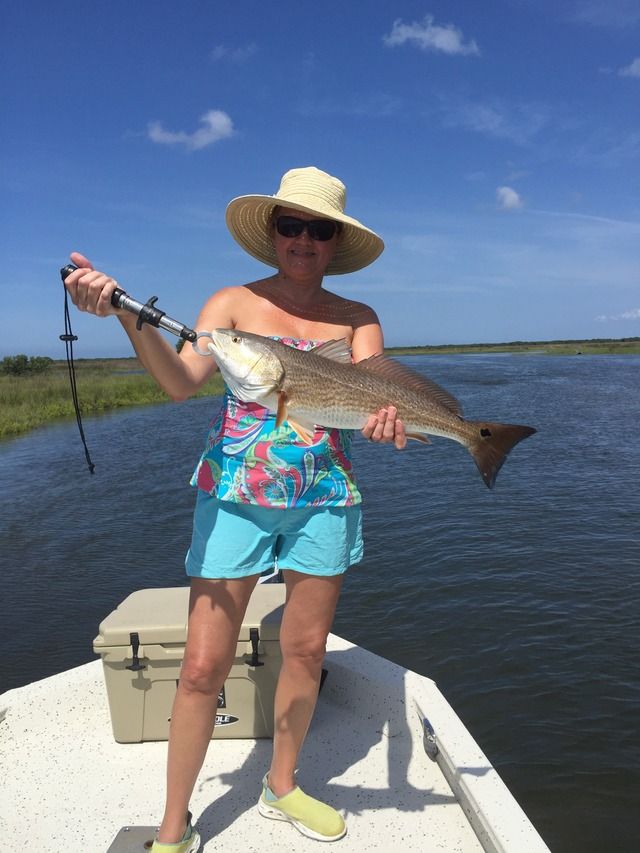 After that it was game on. I haven't really done a whole lot of sight fishing on the gulf coast but today was the day for it. While I helped mom, my step dad goes up front and sees another nice red and ends up getting him to eat.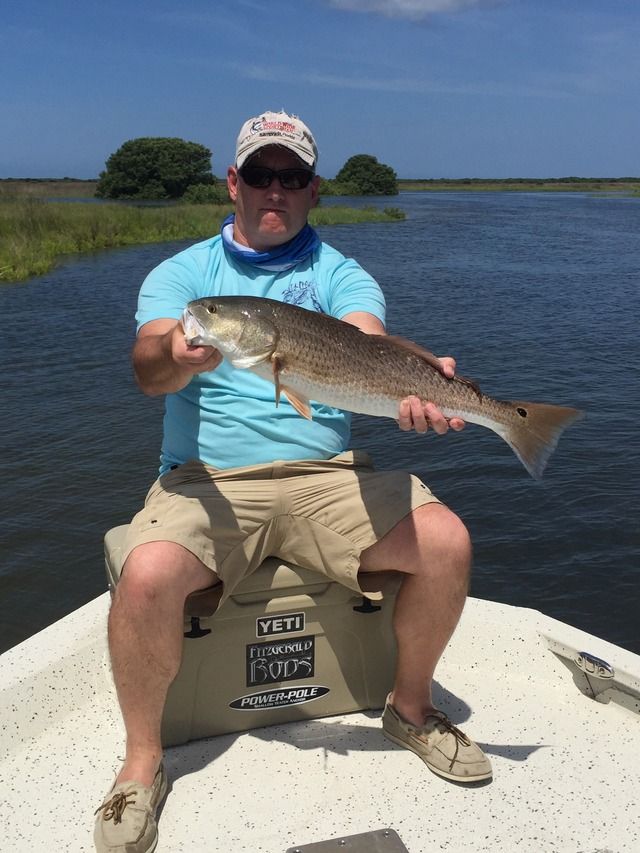 Meanwhile I'm being the net guy and mom is hooked up again. They both went back and forth and I didn't pick up a rod for at least 30 minutes. But finally picked up a rod and got to cast to a lower slot fish, figures it was the smallest one we caught that was a keeper. Ended up with 5 in the box to blacken for dinner later this week.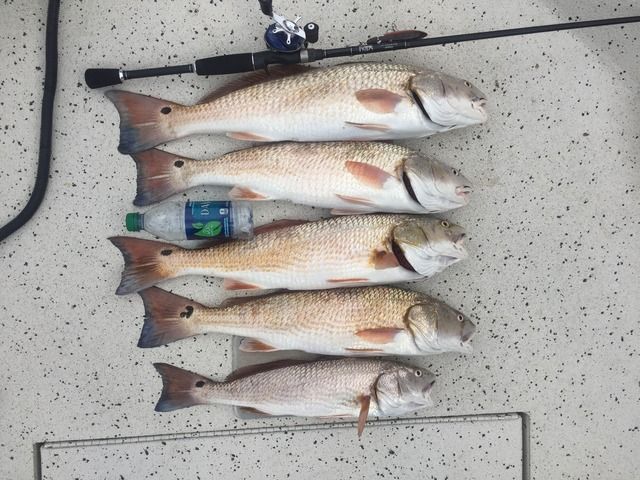 After that we finally went and explored new water, saw a red that was about as big as my leg and a snook that was just as big. They both left the same spot. Definitely going back to that spot! Water temp when we were done was 84. The trout were out in the 2-3 ft range early on. Good luck this weekend everyone!
[SIGPIC][/SIGPIC]:fishing