Home
›
Keys General Fishing & The Outdoors
Key Largo May 3rd - May 9th
stoutner
Posts: 246
Deckhand
Rented a 27' CC for the week and decided to do some fishing! Shipped a bunch of gear down from home, loaded up and gave it a go! Early in the week the winds were pretty stiff so we didn't get out much. Went out to the reef and did some bottom fishing. Caught some YT's a Trigger fish, File fish, and a bunch of other species. Got broke off a few times by what I presume were some pretty big Grouper. By Wednesday afternoon the wind started to lay right down, We went offshore and did a little trolling. Couldn't find any birds or tight weed lines but managed to blind troll up a Dolphin, Bonito, and had a few cut offs.... maybe wahoo??? Went back out Thursday afternoon and found a nice solid weedline in about 650 - 700 FOW. Trolled up to it and as soon as we arrived we were doubled up on Dolphin. Stopped trolling and started to chunk up that Bonito to bring the school to us. We got on the school and hammered them for about 2 full hours. No major size but most were between 20" and 30". After hooking up to 30 or so we were worn out! We pulled up and decided to call it a day.
Went back out friday and tried to Fish Key Largo hump. No luck there. Headed further out and did some more trolling. Got a couple of hit and runs but were cut off twice and hook spit a couple of times. Trolled our way back in and got smack by a nice Bull Dolphin that was bigger than the schoolies from the day before. Luckily for us, he hit our most stout rod/reel combo with our heaviest line and wire leader. We had him in the boat in no time. Decide to call it a day and head back.
Saturday we went back out to Key Largo Hump and give it another shot. We really don't know how to fish it but decide to drift it and try various things. We had a couple bite offs on Blue Runners we had dangling off the side. We then took a shot on a piece of squid. Started really and out of the water jumps a pretty descent Dolphin. We landed that and a couple others and called it a day. All in all it was a great week. Gotta love it when the wind lays down to less than 5 knots for 3 days straight!
Dolphin from the KL Hump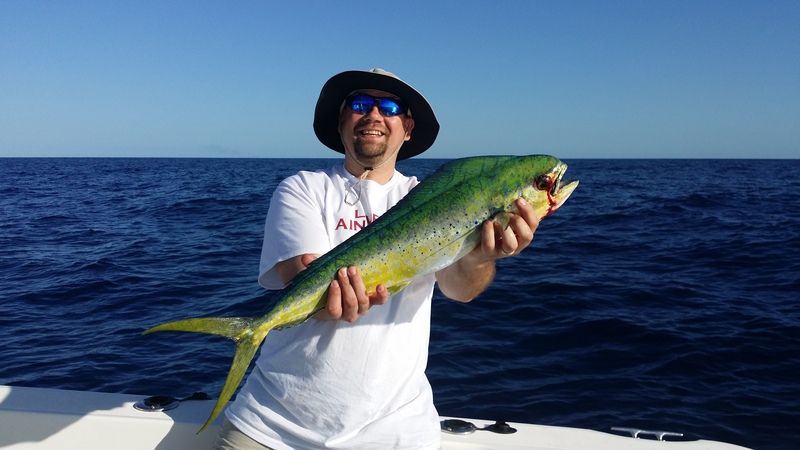 This guy made good bait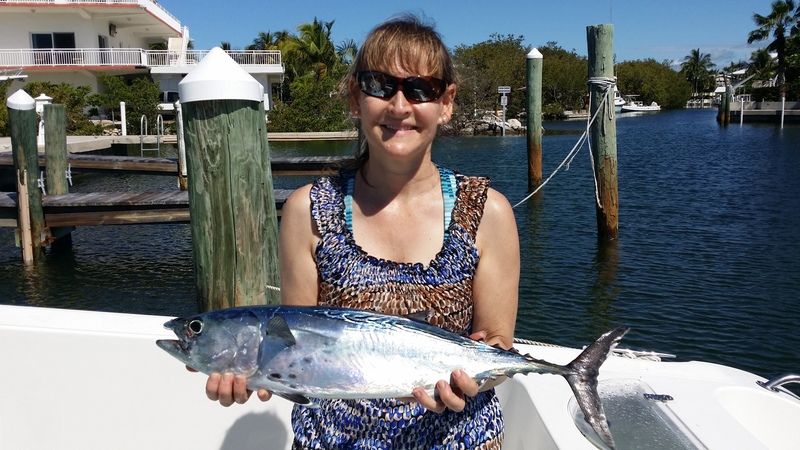 Wife's Trigger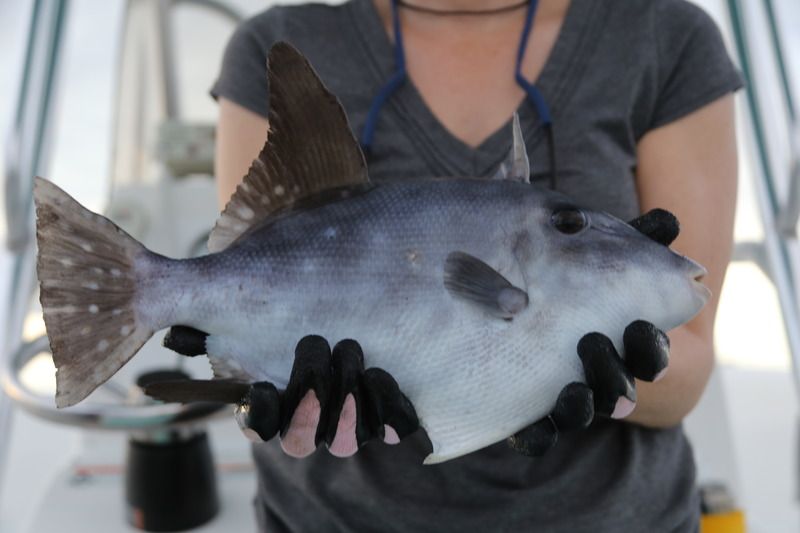 Funky File fish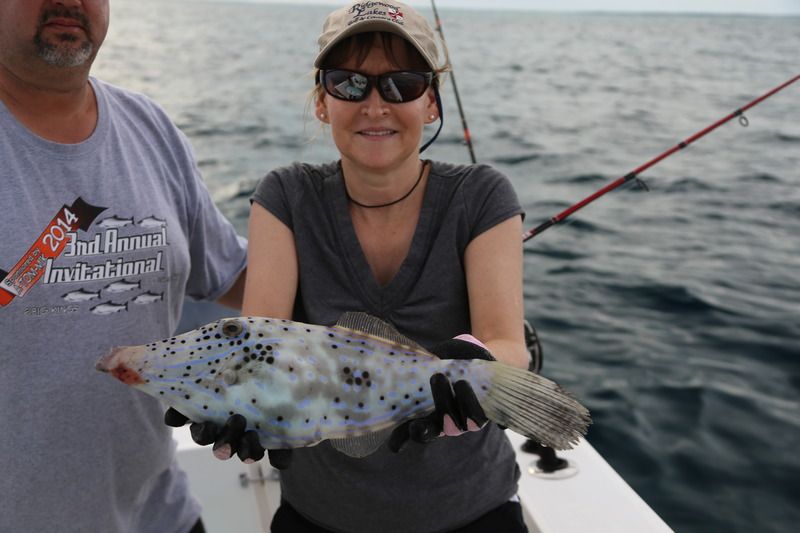 Our biggest Bull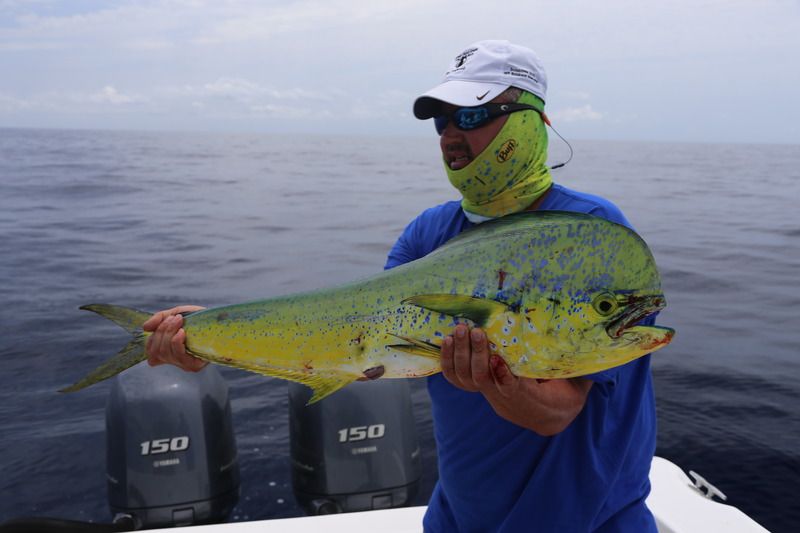 Dinner for all - and we shipped some home