Home
›
Big Bend General Fishing & The Outdoors
" Mother's Day Cobia" Homosassa 5/10/2015

Ruff One
Captain
Homosassa
Posts: 1,963
Captain
Started the day with Happy Mother's Day, Gail. Ask her what she would like for this special day. I was thinking a dinner out, but she hits me with lets go Cobia fishing! Well, it doesn't take me long to have the boat and gear ready. Figure we would get a half day trip in. Good day to test out all our gear. We haven't had the boat out since our spring trip to Missouri.
We head out to 18ft and start with plugs. Trolling was producing nothing. We go to anchor, put out two chum bags, set up two rods with Redi Rigs holding the pinfish in the 15ft range. The bite is off the wall. I can't even get the bait out and we are getting nailed. Groupers about this size start coming over the rail.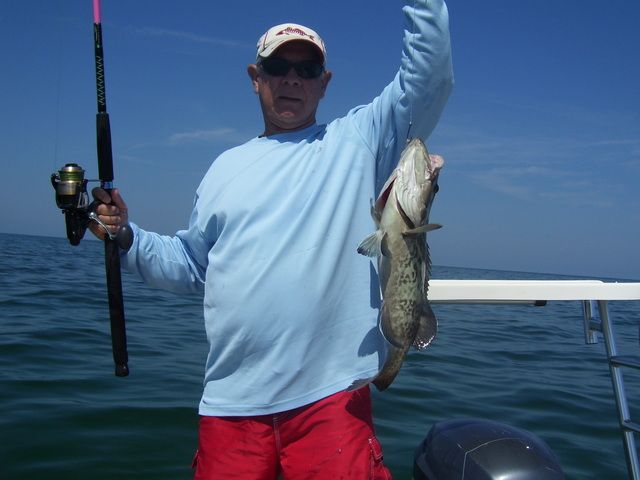 Finally I look up and Gail has a cobia on her rod. Nice little battle and she has her Cobia. Little short so he goes back.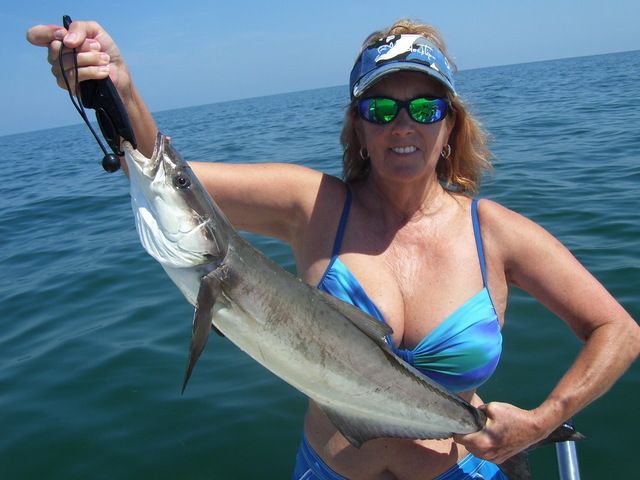 She puts on another pinfish right away and she has another cobia on the line. This time he's legal measuring exactly 33in.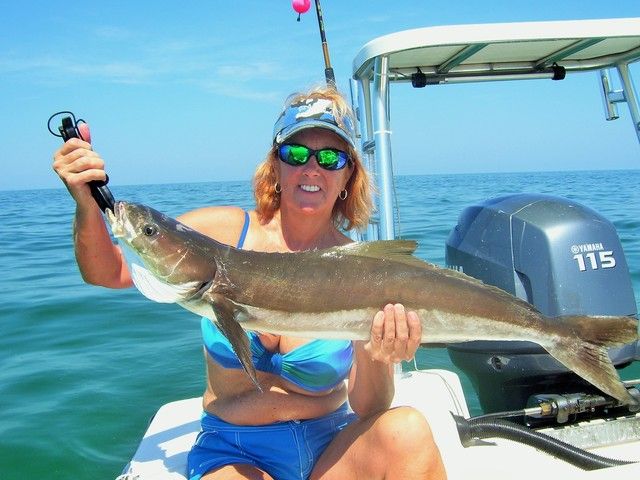 The fishing is hot for about two hrs. and the tide turns and it shuts down. Clean up, ice her "Mother's Day" cobia down and we are ready to head in. Excellent half day outing, boat ran well, gear preformed like it's suppose to. Gail got her special day gift and she's super happy! Enjoy.
[SIGPIC][/SIGPIC]